For CBOs: Communications & Messaging
For CBOs: Communications & Messaging
Updated by Customer Support Team
Scoir's CBO application offers messaging features to assist you in communicating directly with students and parents.
Communications Overview
Direct Messages allows counselors to communicate directly with students, parents, and counselors in their own Scoir desktop and mobile apps.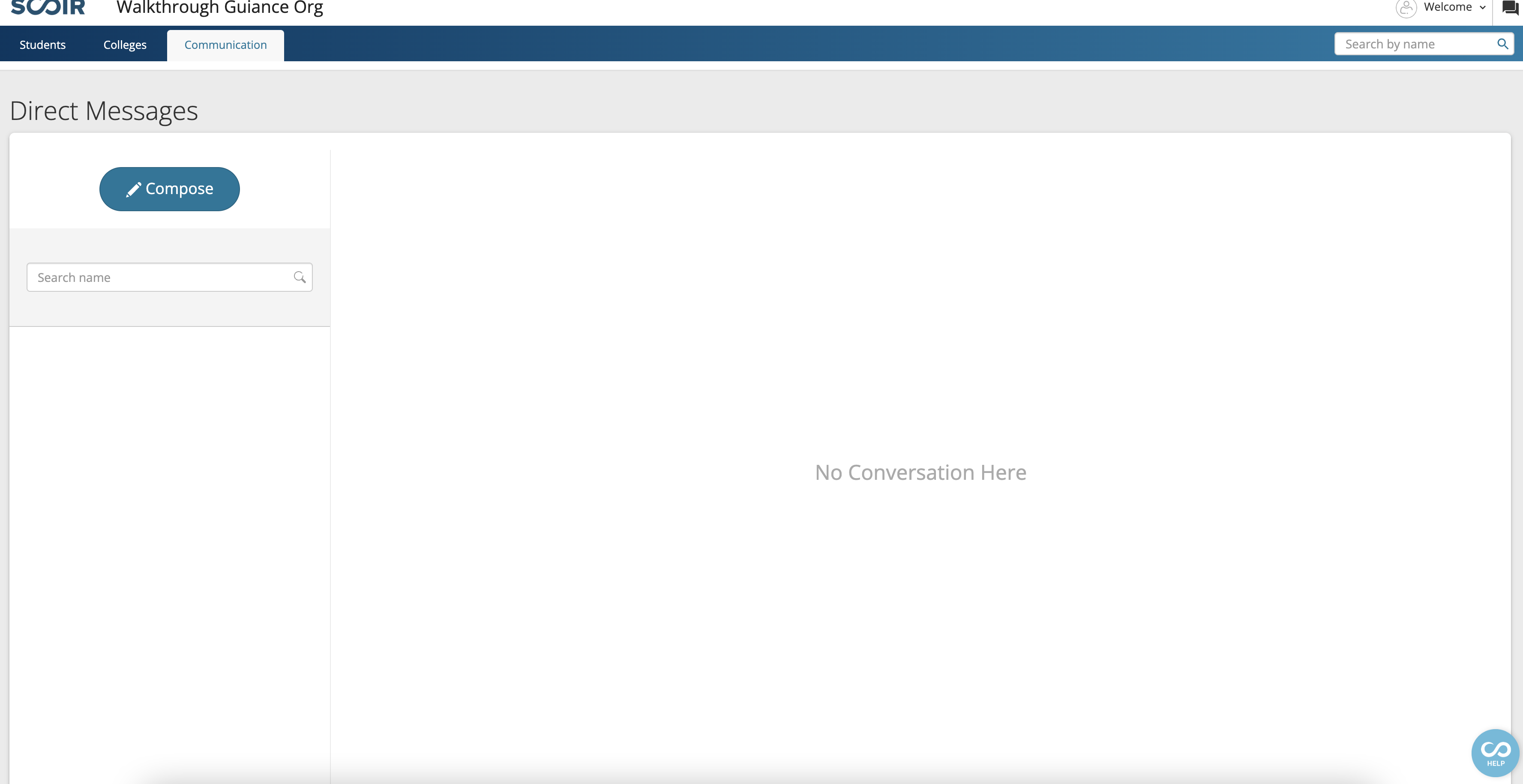 If you are logged into Scoir at the time of your student or their parent sends a message, you will receive a notification in your Message Center.
If you are not logged into Scoir at the time this message is sent, in addition to the Scoir Message Center notification, you will receive an email alerting you that you have a message.
Using Direct Messages
To compose a direct message, click on the blue Compose button.

The message text box will appear at the right side of the page.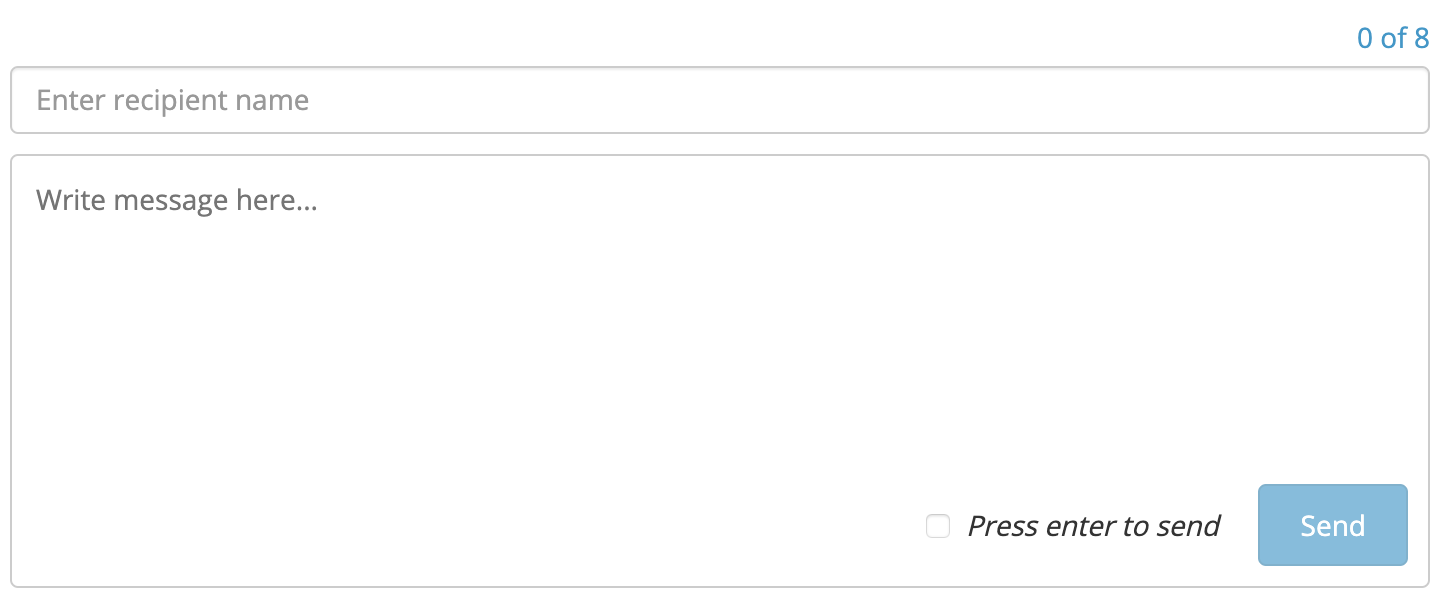 Enter the names of your recipients in the Enter recipient name field. You can add up to 8 recipients to your direct message.
Compose your message, then click Send to send your message to the recipient.
Your recipient will receive a notification that they have been messaged. If your recipient is using the Scoir mobile app, they can also receive an immediate push notification on their phones for instant communication.
Time-stamped responses will now appear in the Message Center, similar to using text messages on a phone.

The Message Center makes it easy to follow multiple messages at once. Any active message chains with students, parents, and counselors will appear on the left side of the screen. Click on the recipients name to view respond to direct messages.
communication, message-center, messages