Requesting Transcripts & Application Documents from Your Counselor: For Non Scoir High School/International/Transfer
Requesting Transcripts & Application Documents from Your Counselor: For Non Scoir High School/International/Transfer
Updated by Customer Support Team
In the High School Information section of your profile, you will enter your high school counselor information.This is how they will be notified via email from Scoir to submit your application documents (transcripts, school profile, etc.)
When entering your counselor information, please be sure to enter the most up to date email for them. They will be emailed upon submission of your application to submit your application documents to Scoir to be sent to the colleges you apply to.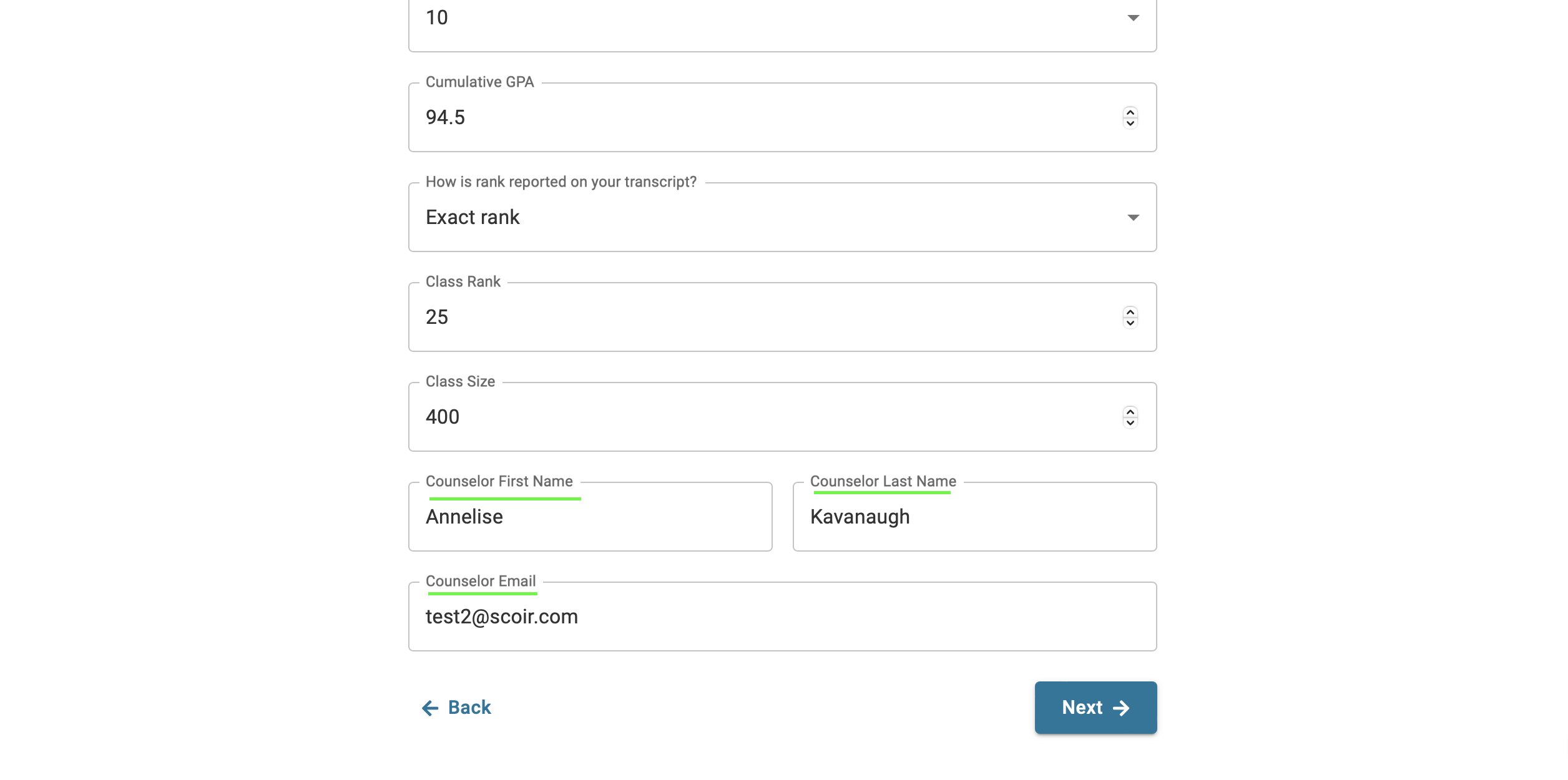 Your counselor will not be emailed prior to submission of your application. Once your application is in the Applied column, they will receive the email to submit your documents.
The email they receive will look like the below: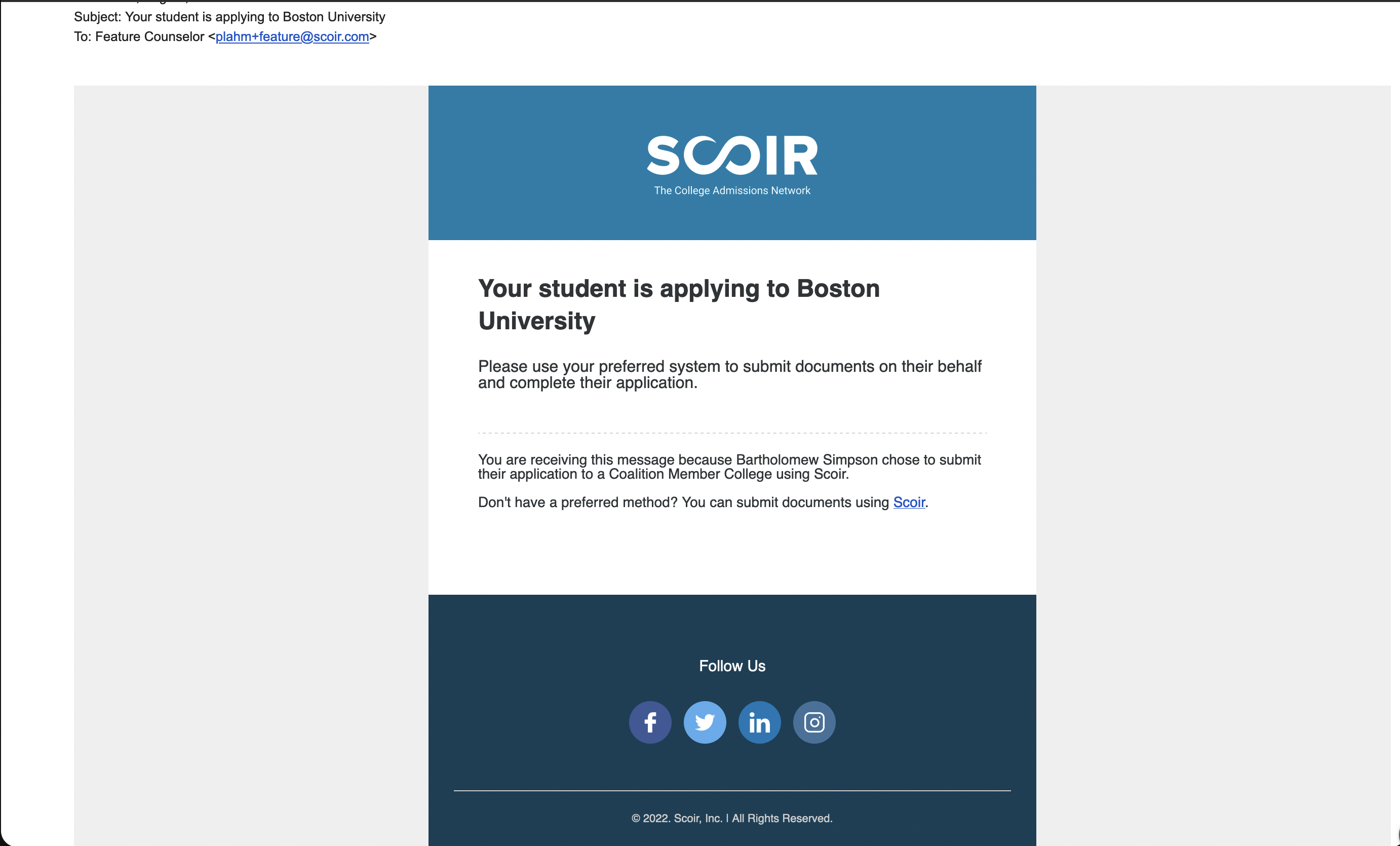 They will upload your documents by the link in this email, or they can use any system that they currently use to send documents to colleges (including mail by postage). Please note, they will not receive a confirmation email.
As you are not a student connected to a high school in Scoir, you will not be able to access your transcript or recommendations in Scoir. You will need to track document receipt status outside of Scoir via your college's application portal.
Your counselor can still email your documents directly to the college you have applied to at their admissions email. We provide our own link as a convenience, but your counselor can send your documents to the college any way that they wish.
Please note: Scoir support will not be able to assist with this or any missing application documents sent until after 14 business days. To do this, you will need to reach out to suport@scoir.com with a screenshot of your college portal saying the documents are missing, or a screenshot of the email from the college directly saying the documents are missing forwarded to our team.