For Non Scoir High School/International/Transfer Students: Requesting Transcripts & Application Documents
For Non Scoir High School/International/Transfer Students: Requesting Transcripts & Application Documents
Updated by Customer Support Team
How do I know if I am a Non Scoir High School connected student? (not linked to a high school that uses Scoir)
Non Scoir High School connected students will have the option to request letters of recommendation through Scoir! This process will include you sending your recommender an email to fill out your recommendation to send to colleges that you applied to using Apply with Scoir. These screens are specific to student users who are not linked to a high school. If your high school uses Scoir, and you are seeing the same screens, check with your Counselor to make sure you are linked and they can view your data.
This article is on how to request supporting documents that are need once your application is submitted to the college. If you need to add Recommenders to Scoir using Apply with Scoir, please see this article.
Requesting Letters of Recommendation.
Once your Apply with Scoir application builder was submitted to a college, it is time to request documents to be sent to the college! No emails will be sent to your School Officials until the application was reviewed and submitted to a college using Apply with Scoir.
Log Into Scoir and navigate to your My College tab.

Find and click on the document Icon Docs & Recs.

This is where your Documents and Requests for Documents will be kept so you can keep track of these!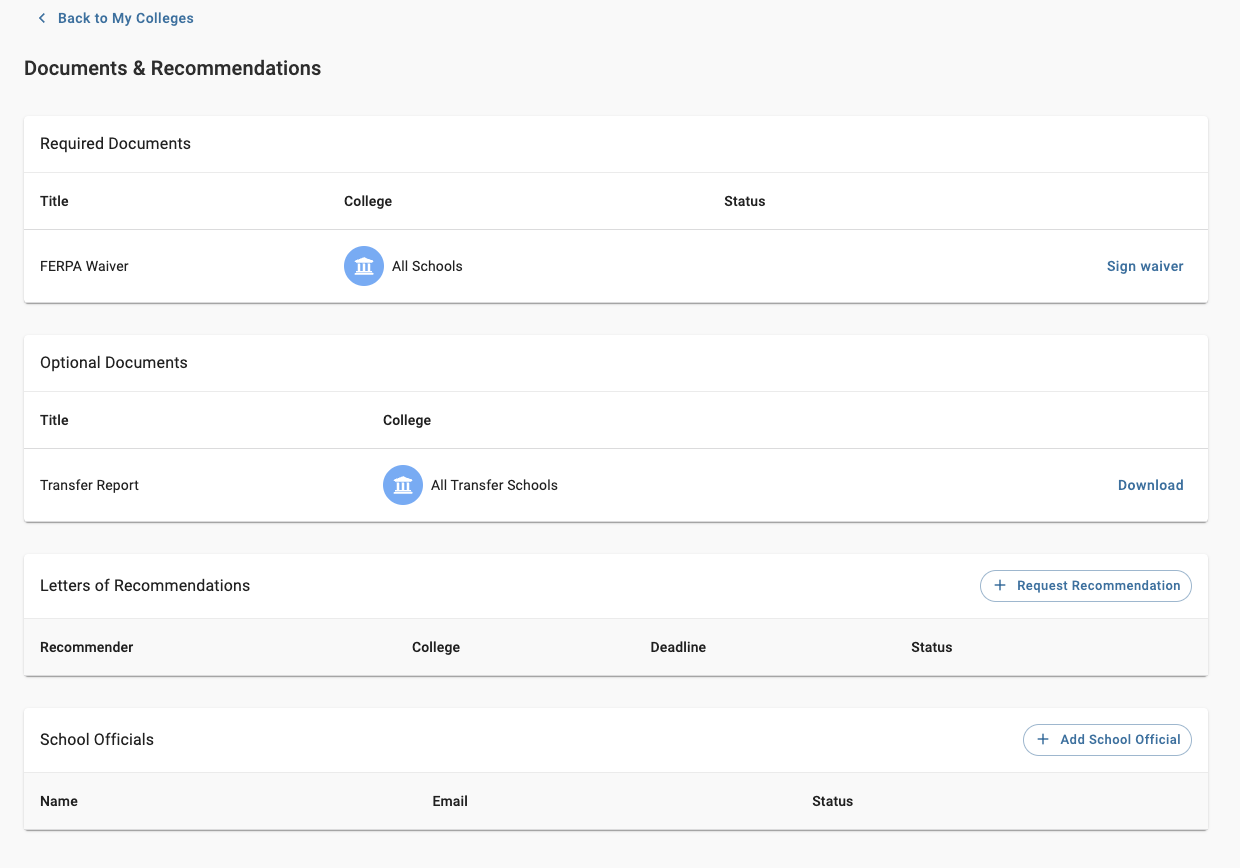 Transfer students Only, will also see the ability to download their Transfer Report here.

Counselors and/or other School Officials should be added to the 'School Officials' section on this page.

Complete the required information.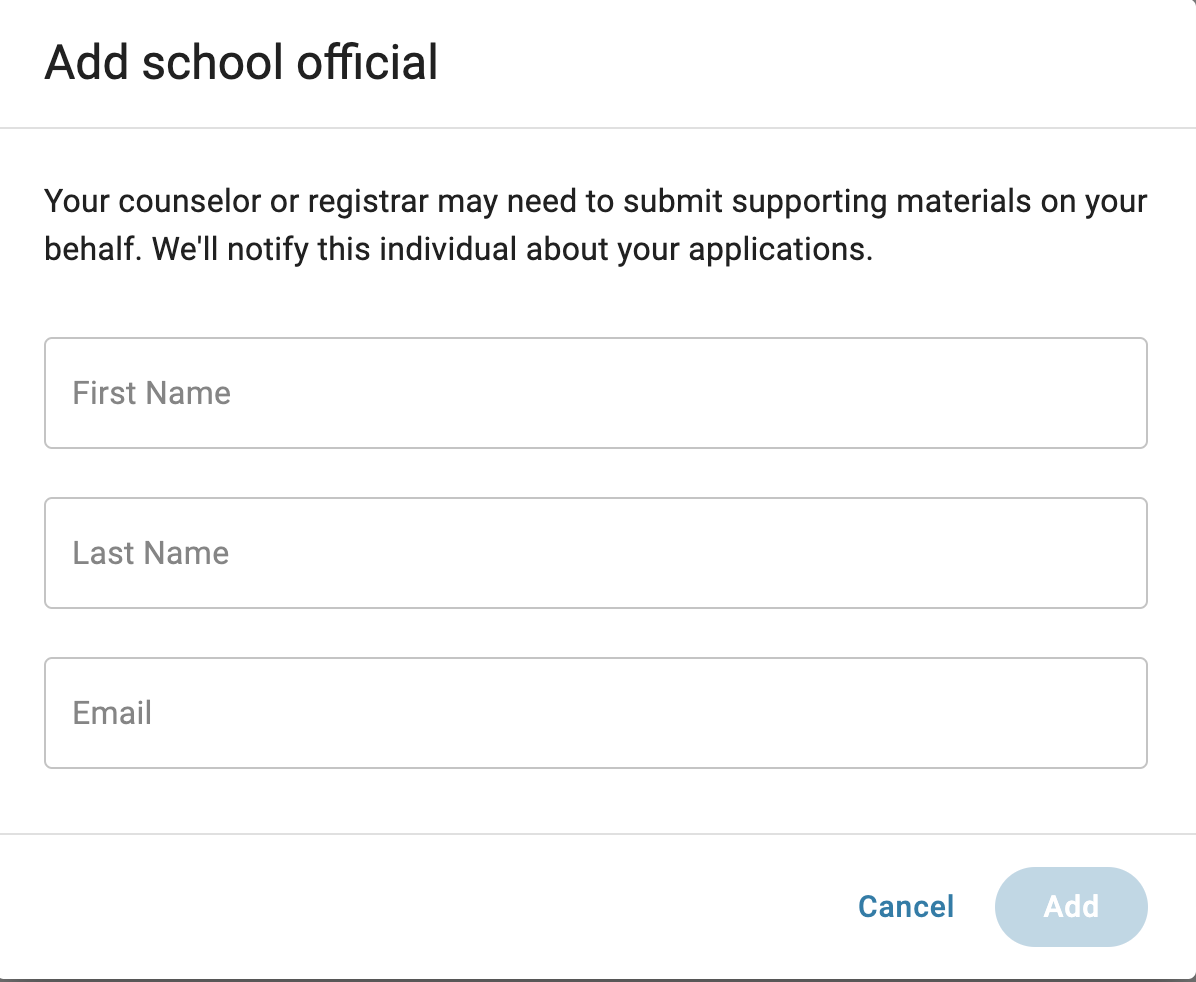 Click Add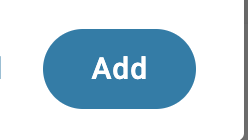 School Officials will receive an email and have a special place they can go to to upload student's documents for them and submit these to the college.