For Counselors: Completing Second Early Decision Contract for the Same Student
For Counselors: Completing Second Early Decision Contract for the Same Student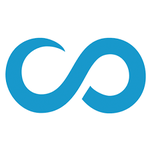 Updated by Client Success Team
ED contract is college-specific, therefore signatures cannot be reused for a second ED application.
Each student can have only one active ED contract on their profile. To initiate a second ED contract, the outcome of the first one needs to be finalized first. You can do so by updating the outcome for the specific college under student's My Colleges list.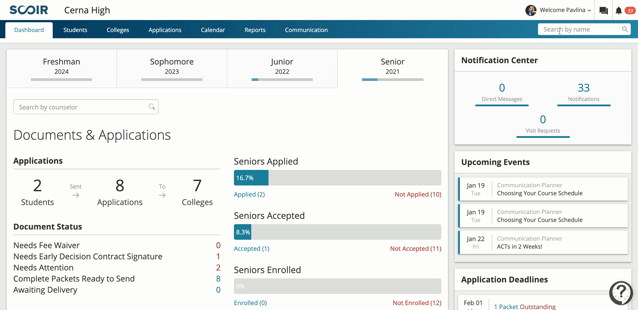 The outcome of the first ED contract has to be either Deferred or Denied in order to start a second ED contract. All other outcomes are not considered final.
After the outcome is updated, you can initiate the second early decision contract the same way you initiated the first one. Add college to the Applying List and select Early Decision as the application type.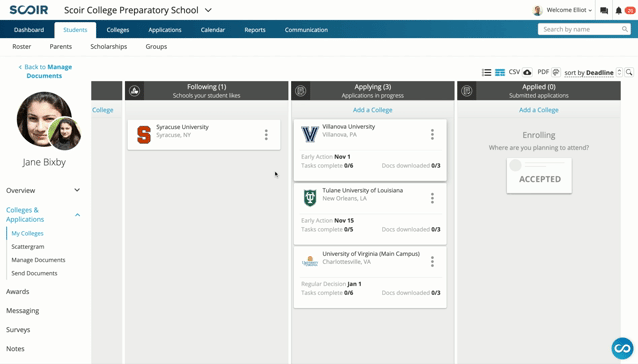 From the Manage Documents and Applications menu, the ED Agreement will now be available to sign.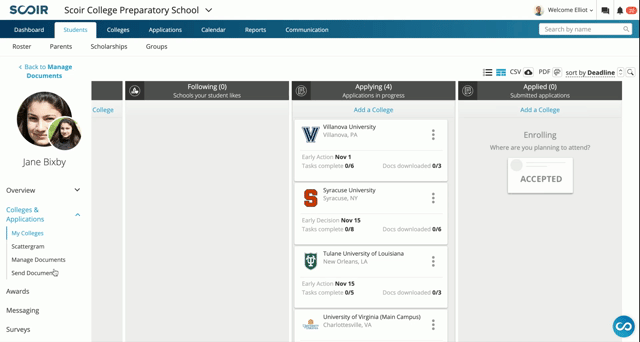 When a student initiates the ED contract, next person to sign has to be a parent/guardian. Counselor is the last one to sign and finalize the contract.

When a counselor initiates the ED contract, the counselor signs first, then the student, and then the parent/guardian.
Instructions for how to digitally sign an ED contract can be accessed by clicking here.
profile, documents, overview