Sending Documents for Individual Students
Sending Documents for Individual Students
While documents can be sent from the main Send tab, they also can be individually sent by the counselor, per student, as needed.
To send documents on an individual student basis, follow these steps.
1.  Perform a search, and navigate to the Students' Profile tab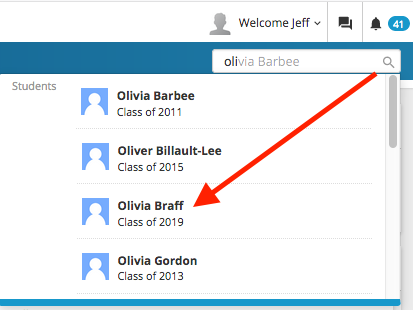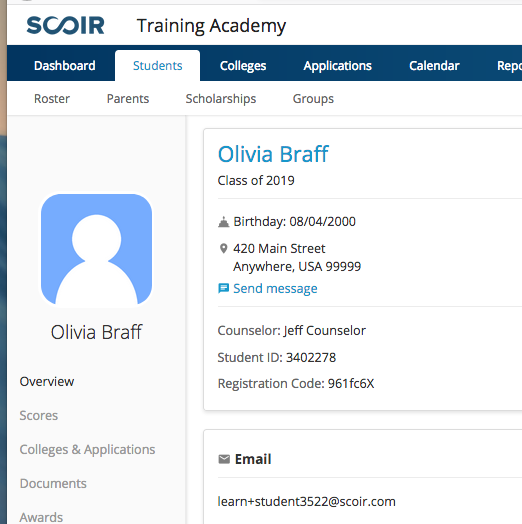 2.  Open their Colleges & Applications tab.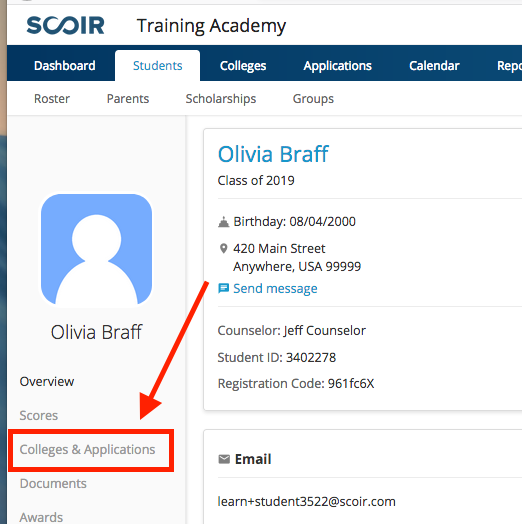 3.  Go to the College tile of the College you wish to send documents to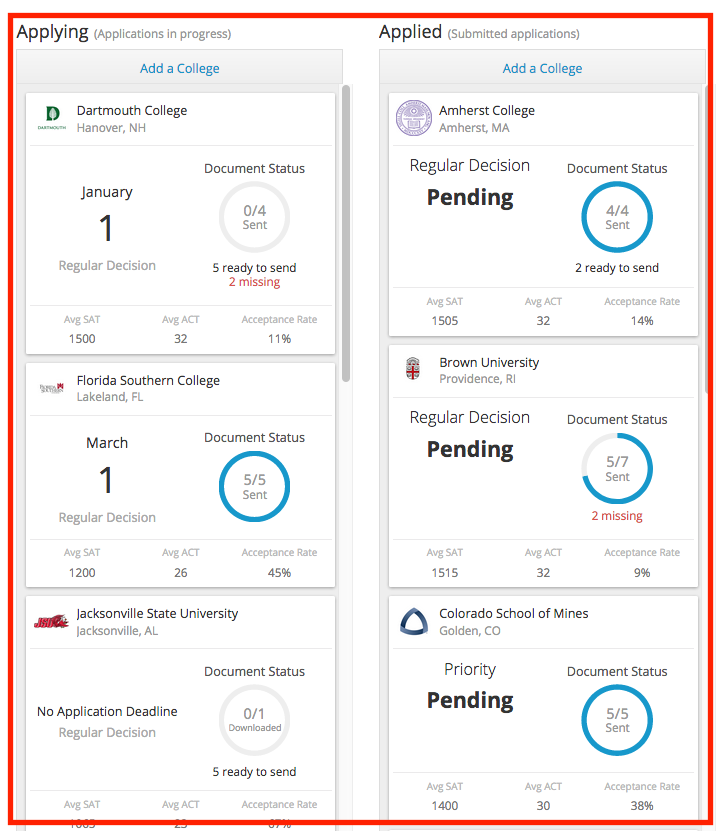 4.  Open the tile by clicking on the lower half of the tile, and navigate to the bottom of the screen.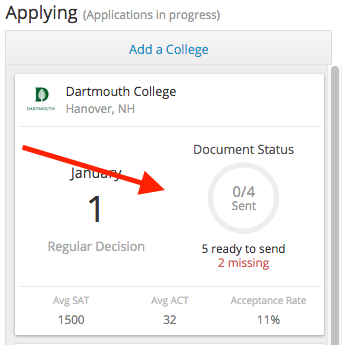 5.  The documents which need to be sent to this college will be shown.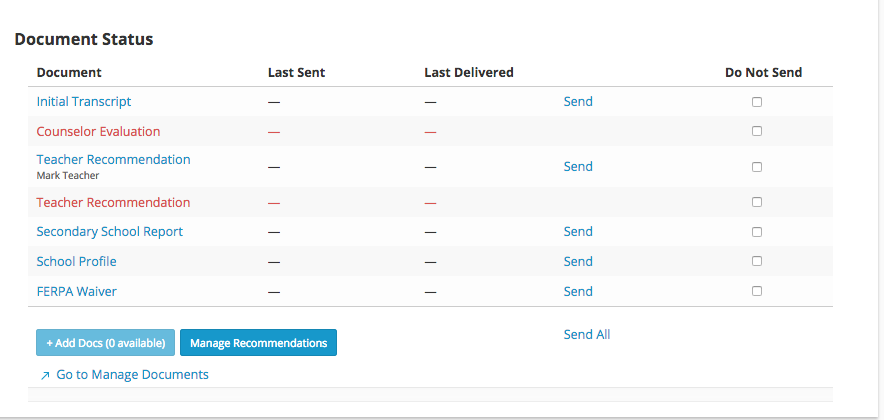 Documents in Red are REQUIRED and are missing from the packet.  Documents in Black are OPTIONAL and won't render a packet incomplete.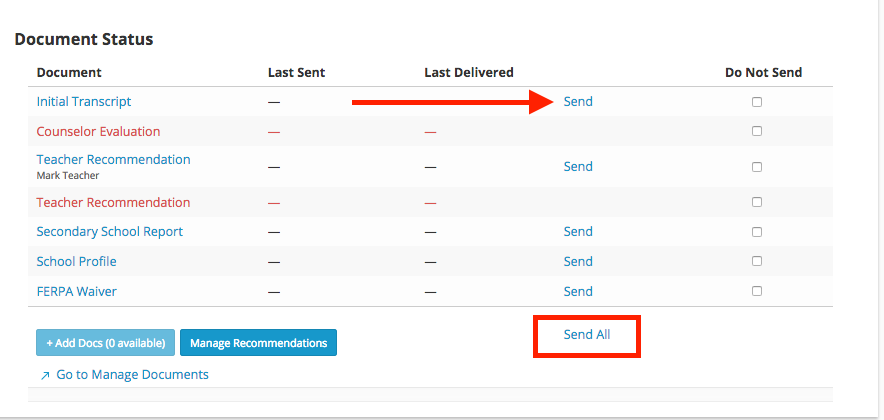 Clicking Send/Download next to any document will send or download that one document.  Clicking Send All/Download All will send or download the packet of documents, with any documents available for that student.  Missing documents can be sent later or the packet can be held until all documents are present.
Documents can be excluded by putting a check in the box (Do not Send/Download).  This will permanently remove that document from the Student's individual packet.

NOTE:  Download indicates the College is not on the Scoir Platform and these packets must be emailed or snail-mailed to the College directly outside of Scoir.