For Colleges: Troubleshooting Configuration of SFTP Integration with Scoir
For Colleges: Troubleshooting Configuration of SFTP Integration with Scoir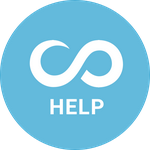 Updated by Customer Support
Troubleshooting your SFTP Integration Setup
When the SFTP failure occurs, it can be for many reasons.  This help document is designed to help troubleshoot some common issues. 
Scoir's "test connection" feature sends and then immediately deletes a test file. Additionally, our system checks file size, to ensure successful delivery of SFTP files match the size of the sent file. Please ensure that our user account is permissioned with read, write, and delete access to the target directory.
Verify the address, port, and file path.
A few things things to confirm here:
Sometimes, different college users will complete separate parts of the setup and perhaps a user entered an incorrect file path.
For example, if the path is /scoir but it really should be /sftp/scoir
The Destination path in Scoir might be blank because the user is connected through a school-side configuration.  Is this intentional?
SFTP generally uses port 22, if there is a different value in the port, is that non-standard port intentional?
Verify credentials and IP address/firewall rules
We have (3) document delivery IP addresses that should be allowlisted. Please contact support to obtain these and ensure they are allowlisted. (support@scoir.com)
If firewall rules are not yet in place, please verify inbound and outbound connections.
If, after reviewing the above, the connection continues to fail, please reach out to support via email at support@scoir.com with the following information so that we can better assist:
Operating system and version
 SFTP software and version
Related SFTP and firewall logs (if available)
Any other information you feel is important to our team