For Counselors: Application Fee Waivers
For Counselors: Application Fee Waivers
What is a Fee Waiver?
Many schools will waive the application fee to students with financial need. In order to be eligible for a fee waiver, students will need to meet at least one of the following criteria:
You were provided with a fee waiver to take the SAT or ACT
You are enrolled in a Free or Reduced Price Lunch Program
Your family income falls within the Income Eligibility Guidelines set by the USDA Food and Nutrition Service
You're enrolled in a federal, state, or local program that aids students from low-income families
Your family receives public assistance
You live in federally subsidized housing or a foster home
How Do Students Request Fee Waivers?
Students can request fee waivers from the Application Documents section of their My Colleges tab.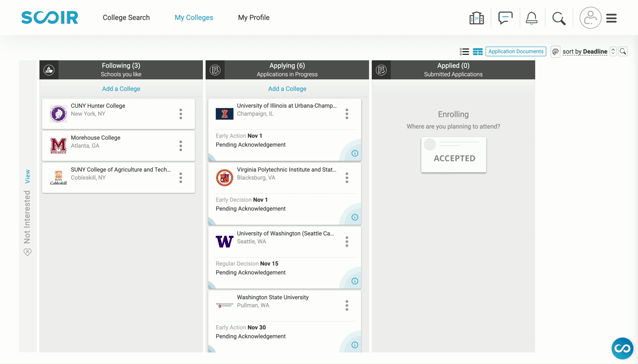 From here, a student may digitally request and sign a fee waiver request. When they do so, you'll receive an email notification that a request has been made. You can also track this right on your Scoir Dashboard.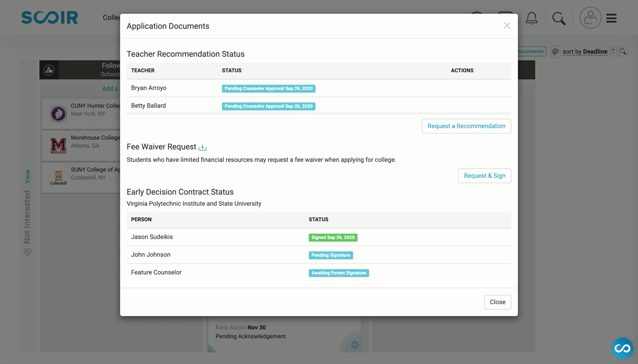 Locating and Approving a Fee Waiver Request
Fee waiver requests can be found in the Documents and Applications section of the counselor Dashboard.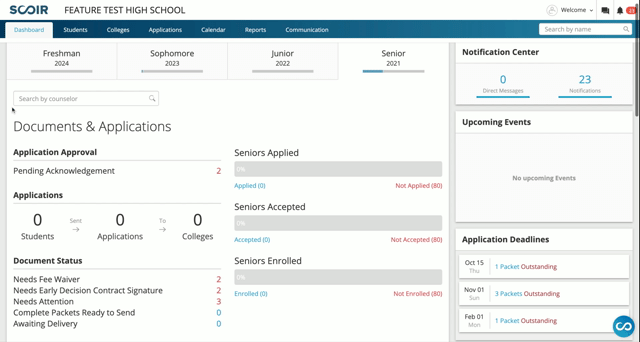 Next, navigate to that student's Manage Documents section, locate the request, and choose Approve.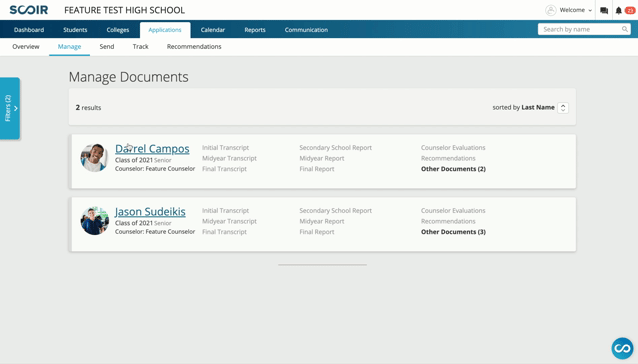 To approve and sign the fee waiver, choose the appropriate options, and choose Save and Sign to finalize the document. The fee waiver will now be added to that student's application documents.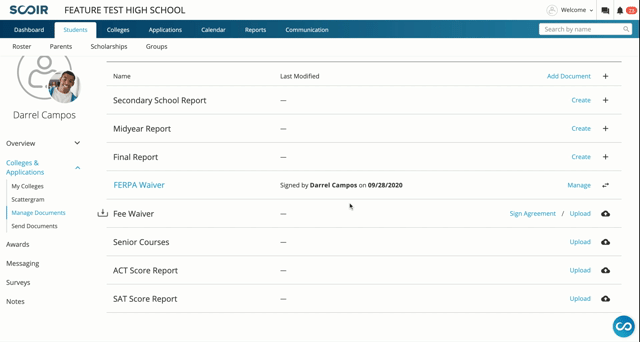 Initiating Fee Waiver
As a counselor, you may also initiate a fee waiver, by navigating to a student's documents section and choosing sign agreement.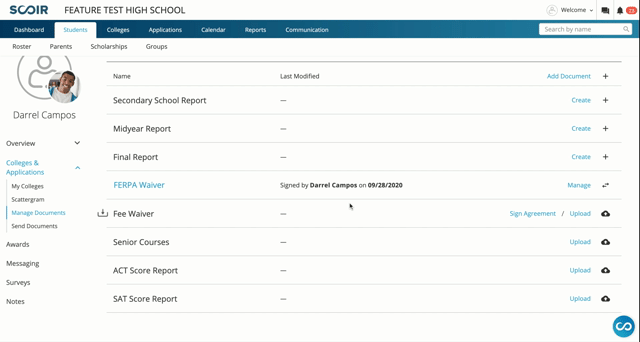 Canceling a Fee Waiver Request
Fee waivers can also be canceled, by choosing the cancel button next to the request.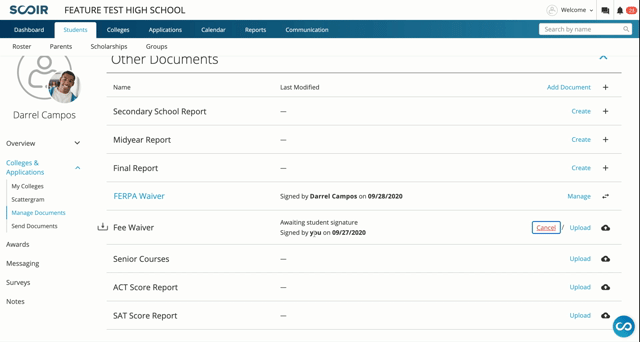 Uploading a Fee Waiver Request Form
If preferable, Fee Waiver Forms can also be downloaded here: ScoirFeeWaiver.pdf and then uploaded directly into the student's Other Documents section.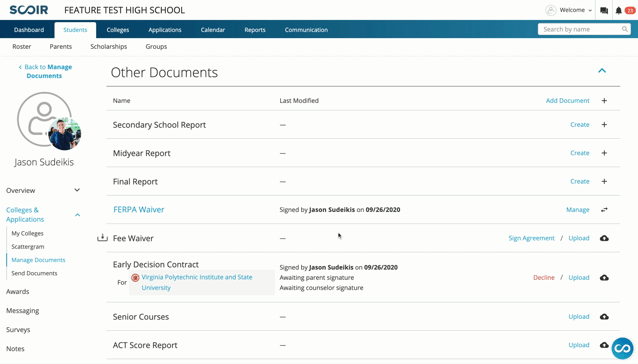 How do I upload a fee waiver? How do I sign a fee waiver? How do I generate a fee waiver? Fee Waivers How do I Cancel a fee waiver? 
profile, documents, overview, counselor, applications, manage, profile, colleges