Students can request fee waivers from their My Colleges list.
Fee Waiver Forms can also be downloaded directly here: ScoirFeeWaiver.pdf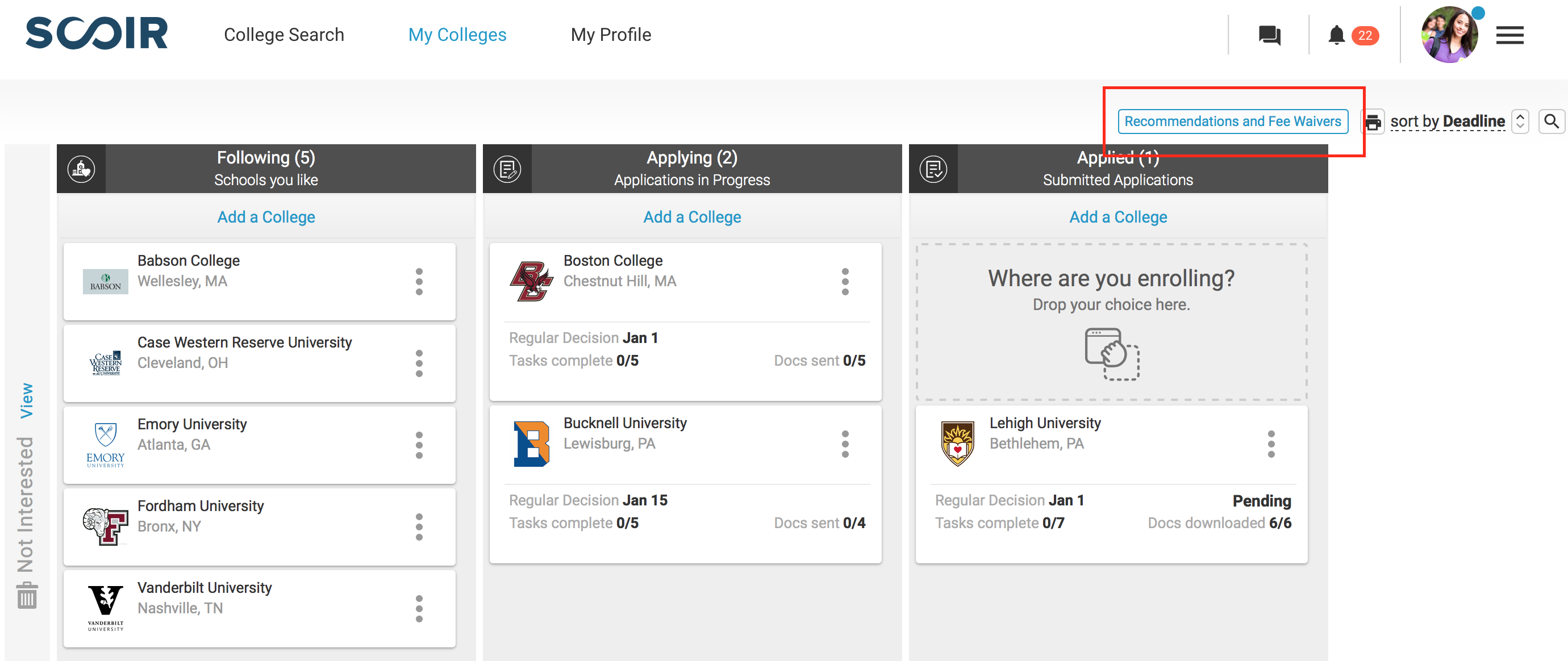 When they do so, you'll receive an email notification that a request has been made. You can also track this right on your Scoir Dashboard.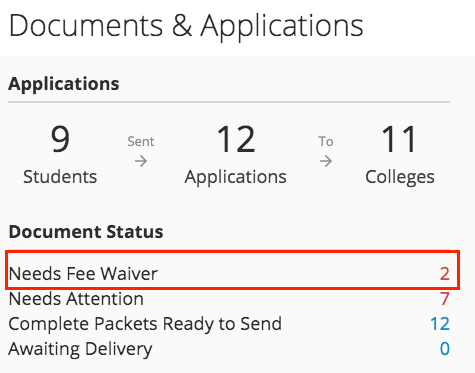 You can then download our fee waiver form (also attached to this article) and upload the completed copy to the student's Other Documents.