Bulk Add/Update Student GPAs

Updated by Elliot
Download the import template found here: Scoir_GPA_Import.csv
Enter the required information

If you do not use both an unweighted and weighted GPA, only the GPA being used or updated needs to be included.

*

student_id_hs
Unique, school-assigned student ID, which can contain alphanumeric characters (primary identifier your school uses to match data with a student's record.
first_name
Student's first name
last_name
Student's last name
class_year
Student's graduation year

*

unweighted_GPA
Student's current GPA

*

weighted_GPA
Student's current weighted GPA

*

 = required field
Submit the GPAs in the Data Management feature under

Student Data/Update GPAs

.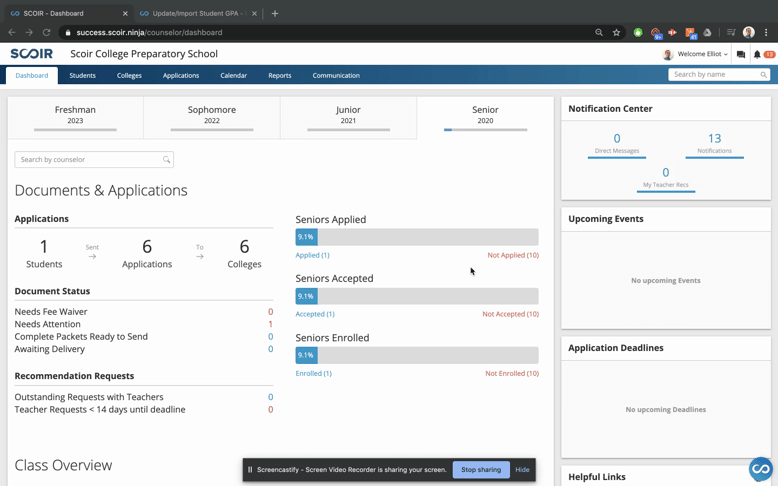 Map the data fields to the correct category and submit