For Students: Inviting Parents/Guardians
For Students: Inviting Parents/Guardians
Inviting parents and/or guardians to link to your student account provides access to financial calculators and a view of colleges in your My Colleges list, along with the ability to offer suggestions to help guide your college discovery.
Inviting Parents/Guardians to Scoir
Go to your Student Profile and click the

+ Invite a Parent

button in the Personal Details section.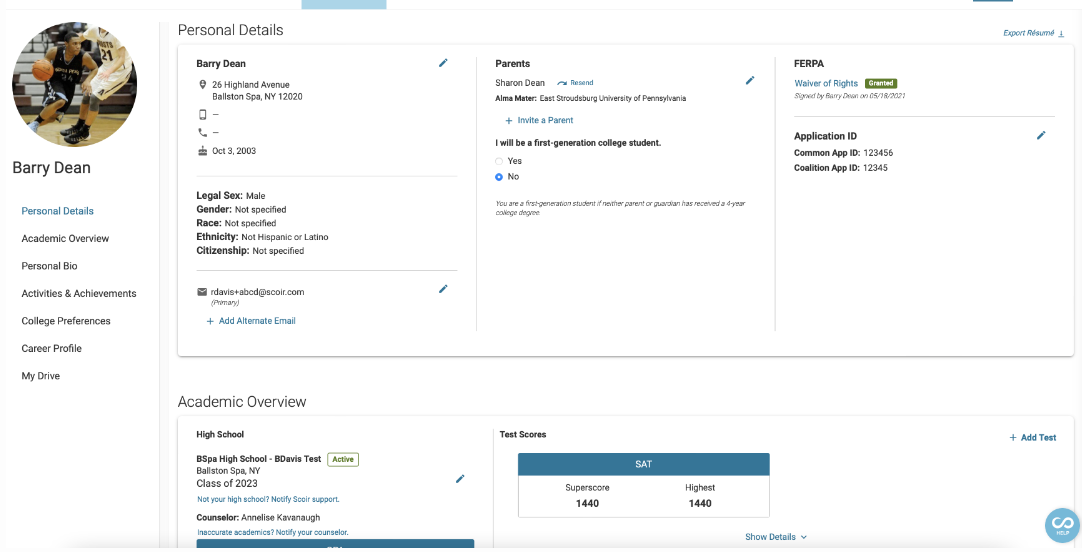 Submit the first name, last name, and email address of your parent or guardian.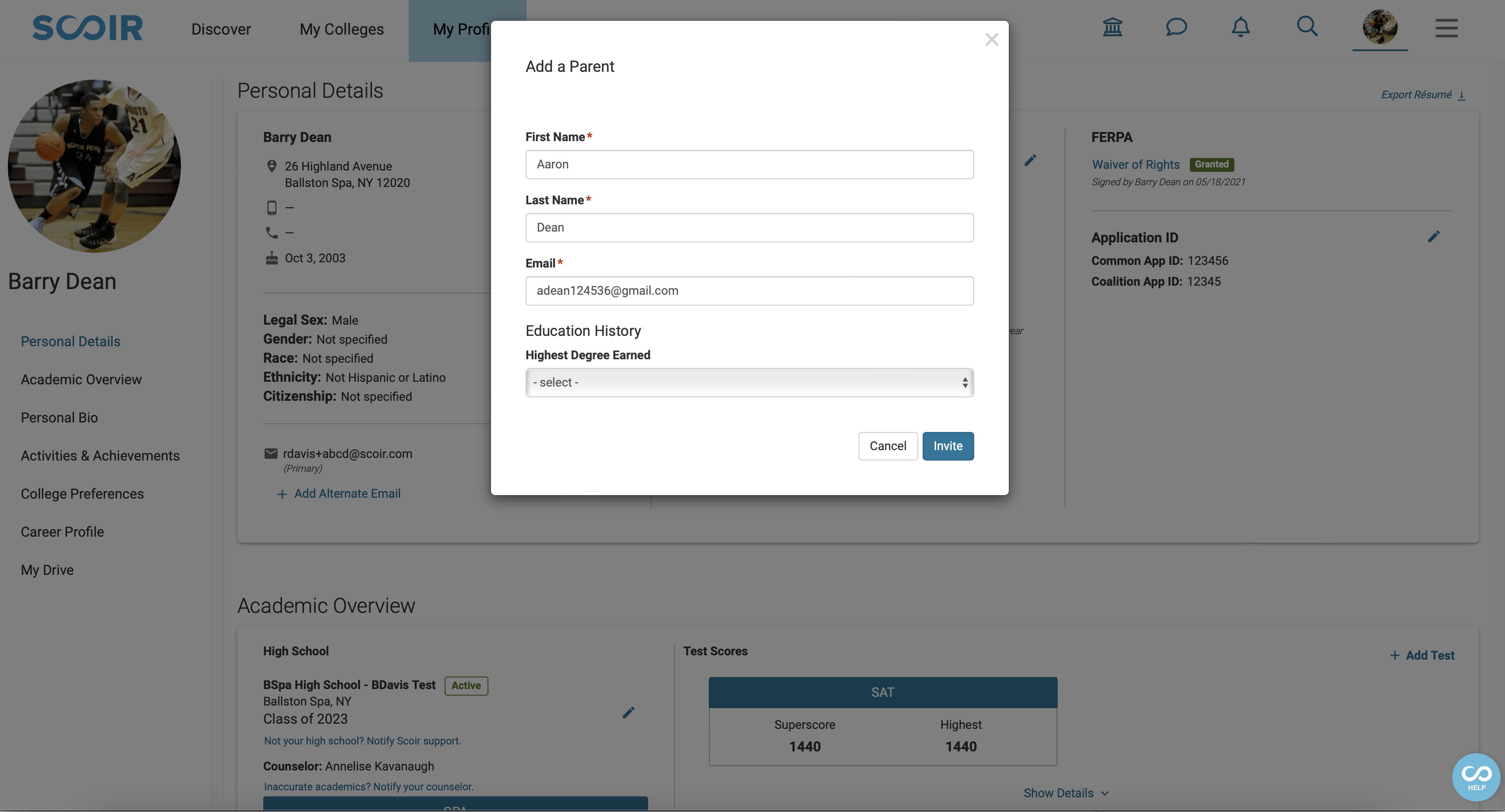 Click

Invite

.
Once a parent has been invited, you may re-invite or edit the details of the intended recipient while awaiting their confirmation.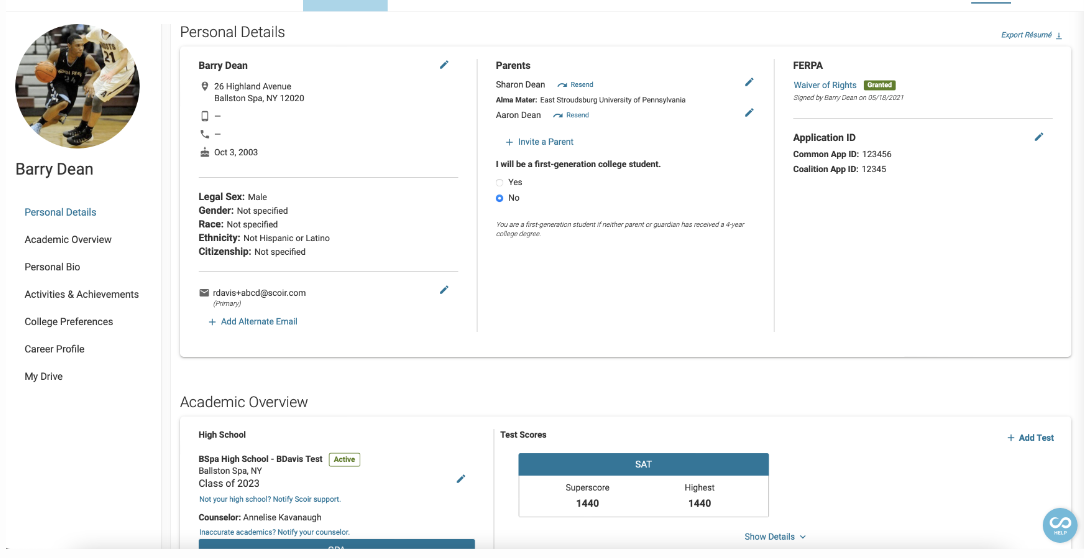 You may remove parents from your account at any time.
(Note: This will only unlink the parent from your student account, and will not delete their parent account.)
Adding a parent's education history
You have the opportunity to record a parent's education history at any time before the parent registers their account.
To add a parent's education history, follow these steps.
Click the edit button next to the parent's name to open the Update a Parent window.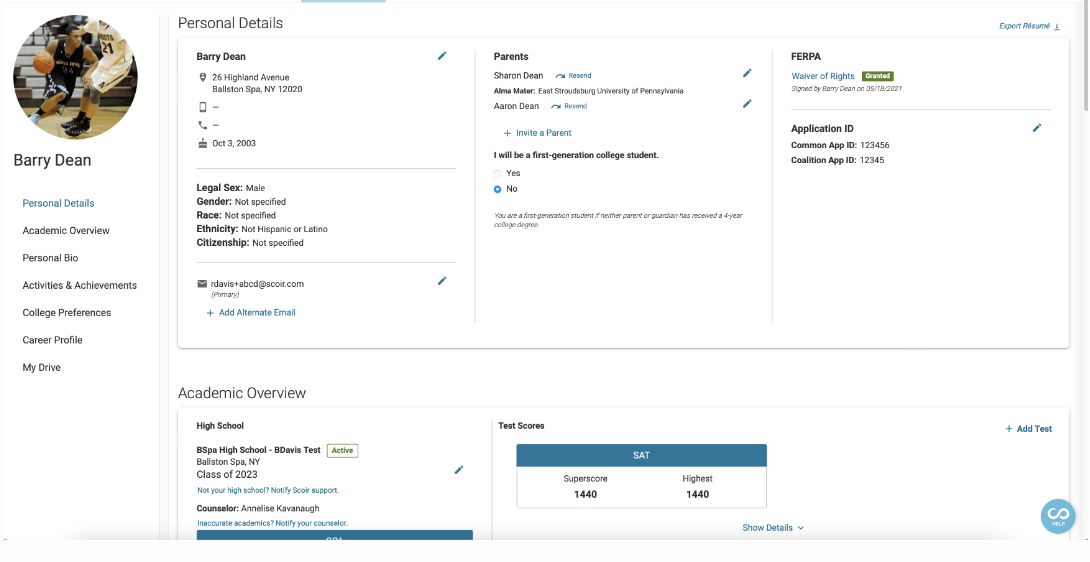 Select their Highest Degree Earned from the drop-down menu.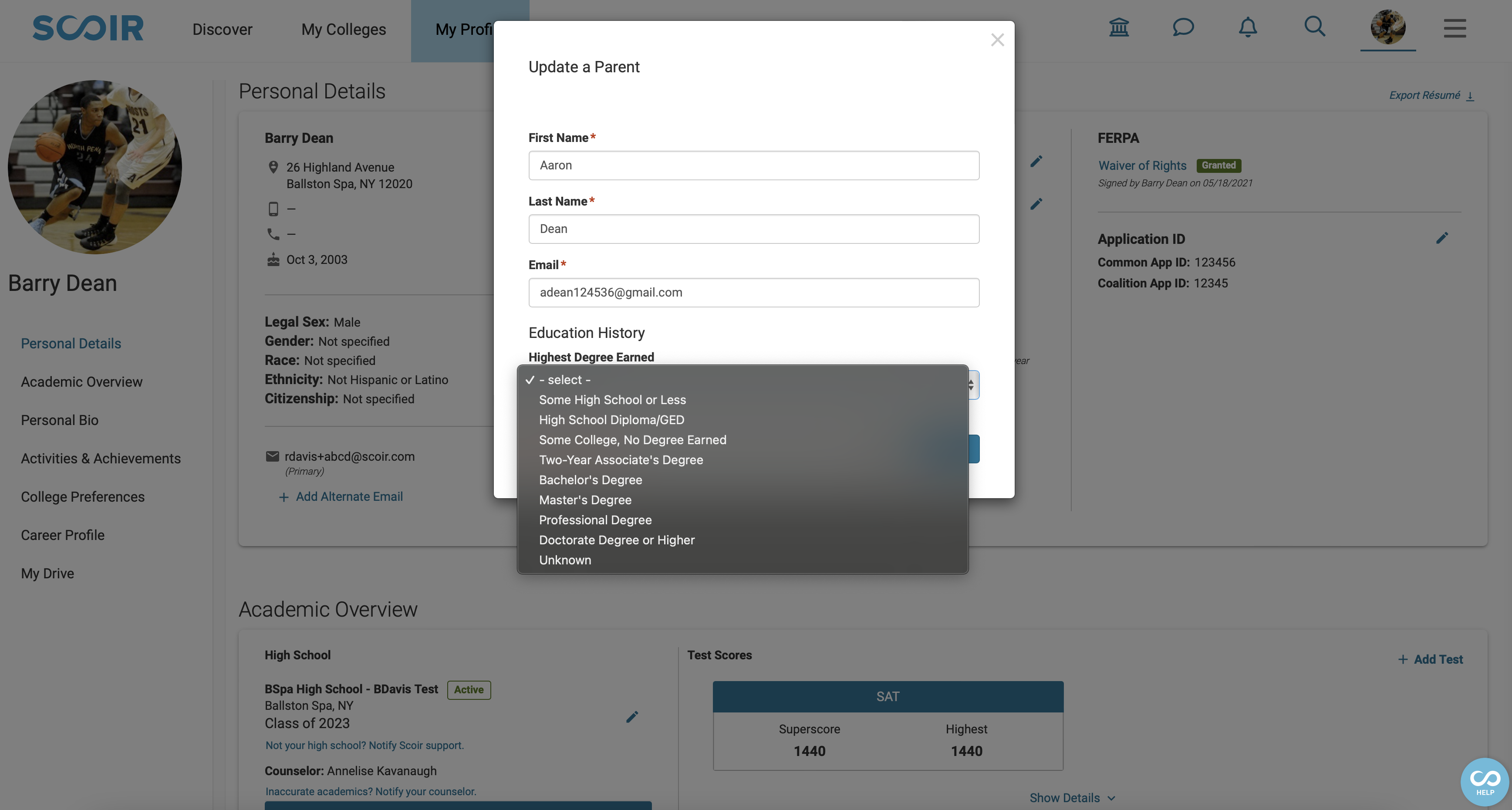 Click

Update

.
If you've selected 'Some College, No Degree Earned' or greater, you will be required to provide a school and degree. You can add additional schools and degrees by clicking the
+Add a School
button.