For Parents/Guardians: Managing Your Email Notifications
For Parents/Guardians: Managing Your Email Notifications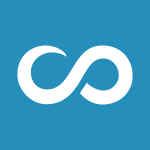 Updated by Customer Support
By default, your parent/guardian supporter account will receive email notifications when your student takes certain actions in Scoir, or when you have received a message in Scoir from your student's school or prospective college.
These notifications can be helpful in alerting you to an item that may need your attention in your Scoir parent/guardian account. However, if you wish to change this notification email setting, you can take the following steps.
Log in to your Scoir account at app.scoir.com
Click on the Avatar icon at the top right of your account screen to access your Profile page

In the Account section, click the Pencil icon next to your Primary Email Address

In the Account Email pop up that appears, uncheck the "Send me notifications via email" box, then click Done
With this box unchecked, you will no longer receive a notification in your email inbox when you receive messages in Scoir.
To reverse this process if necessary, follow the same steps above to check the "Send me notification via email" box