For Counselors: Update Application Outcomes and Record Admission Decisions
For Counselors: Update Application Outcomes and Record Admission Decisions
As college results are coming in and students are making a final decision on their college choice. Counselors using Scoir have the ability to Update Application Outcomes and Record Admission Decisions.
This can be done through the Update Enrollment Decisions manager.
Access the Feature
Click on the Welcome dropdown menu, choose Data Management and select Update Application Outcomes.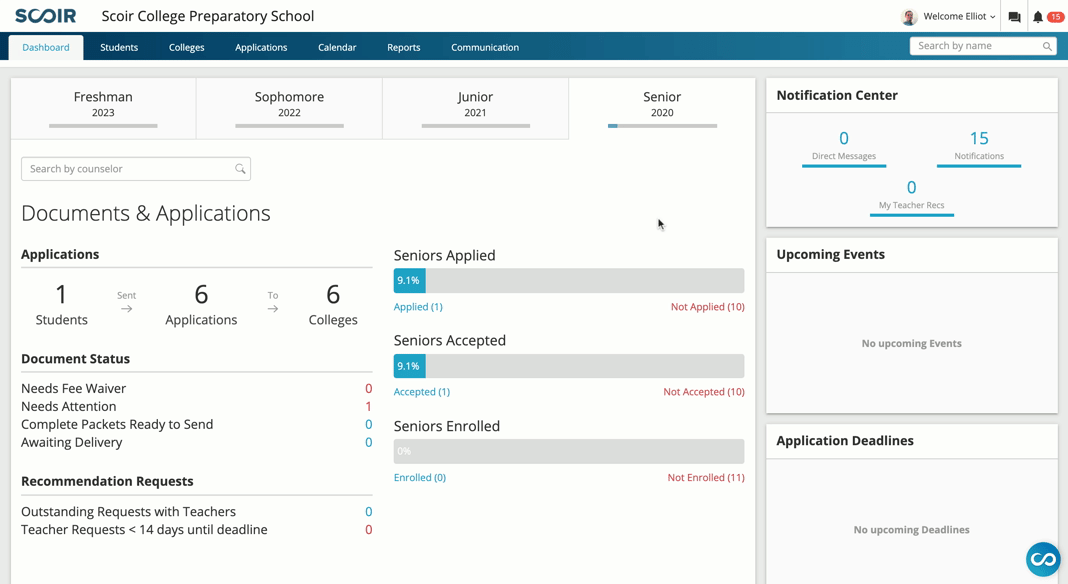 Utilizing the Feature
Applications can be sorted by Outcome, Class Year, College, or Student

Outcomes can be selected next to the name of the school.
Hooks can also be updated from this feature.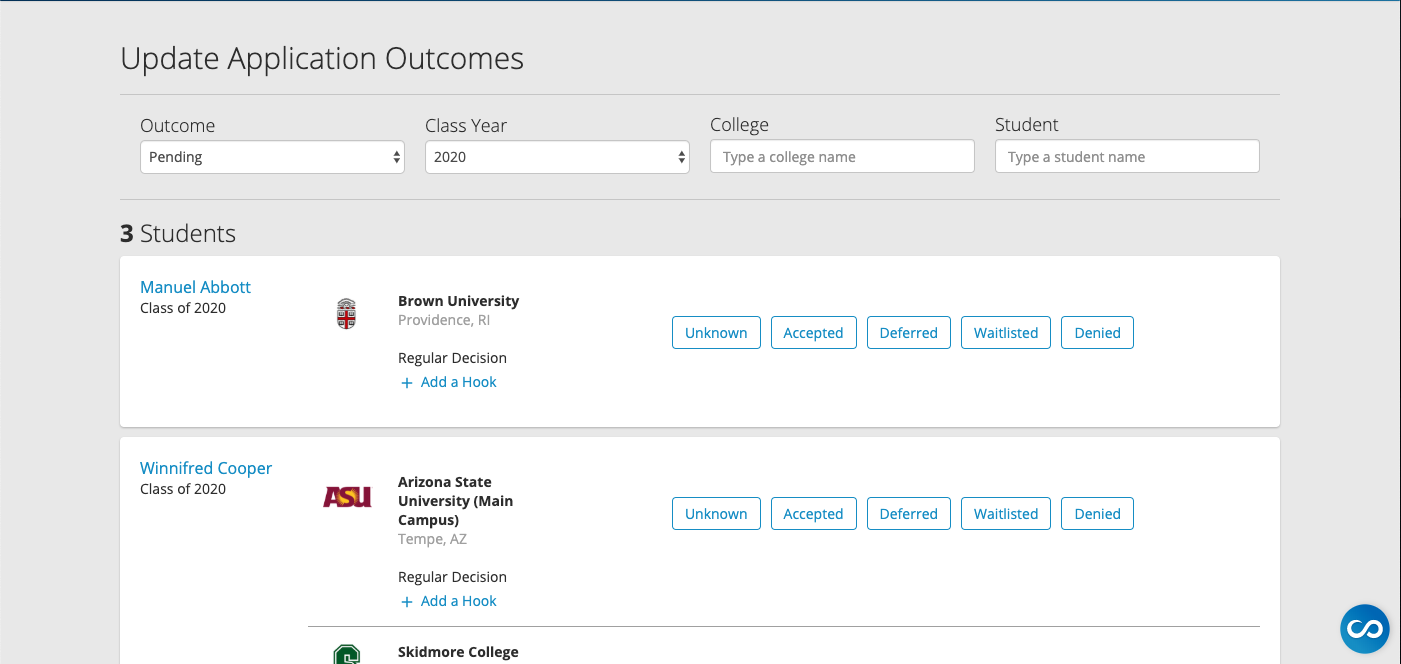 Updating Individual Application Outcomes
You can update an application outcome for individual students under My Colleges tab by clicking on a specific college in the Applied column.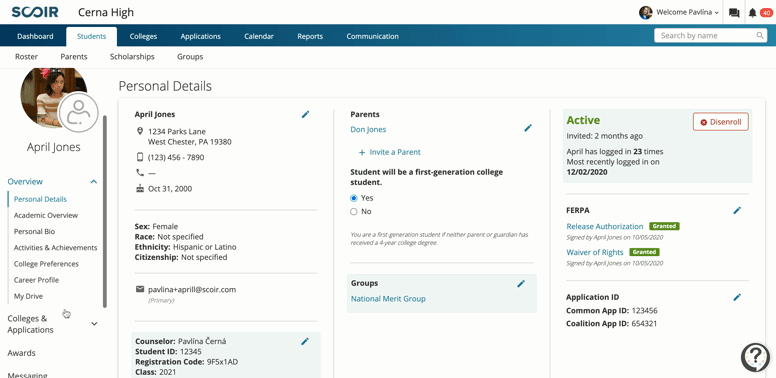 Marking an application outcome as UNKNOWN is considered a final outcome and will prevent you from sending additional documents to the specific college.

To change an application outcome, please click on the Reset Outcome button first.