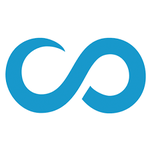 Updated by Client Success Team
The Bulk Add and Update Students feature can be used for updating student information or adding a new class of students. Follow the instructions below to add or update your student information in bulk.
If reimporting student data: Please ensure student emails and student IDs match with what is already in Scoir. The email field is locked after import and emails cannot be entered after an initial import. Please make sure to include these.
Download the import template:

scoir.student.template.csv
Required fields:

Current Students:
STUDENT ID
FIRST NAME
LAST NAME
CLASS OF (in YYYY format) (please do not import 'grade', it must be a cohort/year in xxxx format)
BIRTHDAY
Alumni:
STUDENT ID
FIRST NAME
LAST NAME
CLASS OF (YYYY)

Optional:
COUNSELOR NAMES

The import process does import counselor names on student records, however, these do need to be 'assigned' in Scoir for the counselor to be connected with the student unless the auto-assign is turned on.

Submit the file for upload in

Add/Update Students

in the Data Management tab.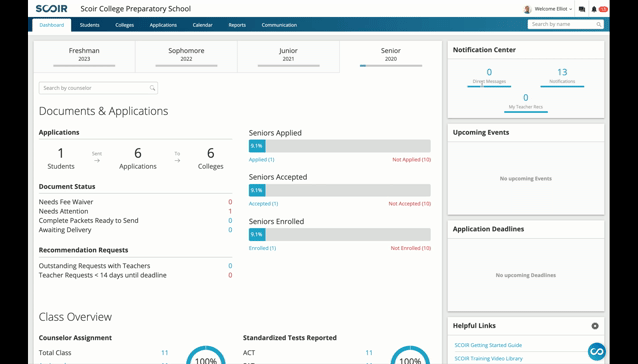 Map each column to the appropriate data point and submit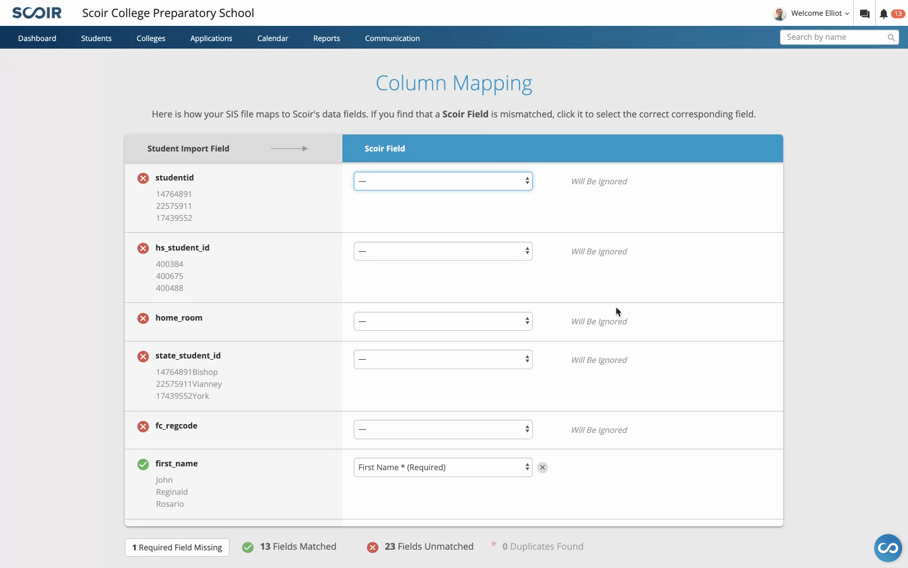 For updating students, go to the Students tab and export the class of students you want to update to a .CSV file using the Export File button. Make the changes you want, and then re-upload the file using the same steps above
The 'Citizenship' field is only supported with a Naviance import file. It is not supported on a general import file.
We do not currently support International addresses in Scoir for import at this time.