Scoir U: Frequently Asked Questions
Scoir U: Frequently Asked Questions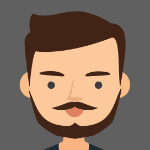 Updated by Mike
Overview
Scoir U is a curriculum-based education platform offered by Scoir with the goal of equipping counselors with knowledge and tools to improve student outcomes.
If you have any questions or encounter any issues with your Scoir U membership, please refer to this guide or contact Scoir support.
Frequently Asked Questions
I completed all modules. Why can't I see the quiz?
You'll need to have viewed each module URL within a certification to be granted access. It can take 1-2 minutes after the last module is viewed/watched for quiz access to be granted.
I finished my certification but when I go to download my certificate, it isn't customized with my name. Why not?
Please confirm that you aren't running an ad blocker on the browser you are using. If so, please disable it and try again.
I completed my certification but I never downloaded my certificate. How can I do so?
To find your certificate, you will need to navigate back to the quiz section of the course. There, you should see an option to access it.
I paid for my certification but I never received an email to log in. What gives?!
If you've paid for your certification but never received a registration email, please contact Scoir support.
My inbox was too full and I never received the registration email. Help!
If for some reason you never received a registration email after paying for your certification, please contact Scoir support.
How do I log in to my certification / Scoir U?
You can log in to Scoir U on this page.
I'm a teacher and just bought the wrong SEL certification. Can you switch me from the counselor certification to the teacher certification?
If you accidentally purchased the wrong SEL certification, please contact Scoir support.
Can I duplicate the Financial Aid workbook for my students?
The workbook can be used for multiple students within the same school, but not shared with students outside that school. Please refer to the email you received when you purchased the workbook for details on proper usage.
This was glitchy. I want my money back!
We're sorry to hear you're having issues with Scoir U. Please contact Scoir support and we'll work with you to resolve any issues or issue a refund.
I want to use this course to satisfy my Continuing Education Units (CEUs). Does this count? How many hours will I receive?
Scoir is a national training provider that specializes in professional development for K12 professional educators.
For SEL certifications, 10 CEUs are awarded for 10 hours of direct instructional contact time with additional self-directed capstone activities. Your district may ask you for additional background on Scoir and what was involved in the certification before awarding the CEUs. If that's the case, we're happy to help you compile any information you might need!
Is Scoir accredited?
As an institution, Scoir is not accredited. Instead, it's considered a national training provider specializing in professional development for K12 professional education.
Can I pay by check or ACH instead of credit card?
For simplicity's sake we prefer credit card payments, but if your organization doesn't permit credit card transactions, you can send payment the following ways:
PAY BY BANK ACH TRANSFER
Bank Name:       First Internet Bank of Indiana
Routing No.:      074014187
Account Name:  SCOIR, Inc.
Account No.:      301702587
Account Type:    Checking
PAY BY CHECK
Scoir, Inc.
1887 Whitney Mesa Drive #1138
Henderson, NV 89014 
SCOIR TAX INFORMATION
FEIN:  46-3837591