For Counselors: Acceptance Likelihood - Reach/Level/Likely
For Counselors: Acceptance Likelihood - Reach/Level/Likely
We have provided counselors (and students) with the ability to rate colleges for students in a basic Reach - Level - Likely scale. 


 Decide what labels you would like to use.  While Reach/Level/Likely are popular terms, counselors can customize these according to their needs.  Perhaps Stretch/Match/Safety instead of Reach/Level/Likely. Whatever the term, label names can be adjusted to fit your school's needs!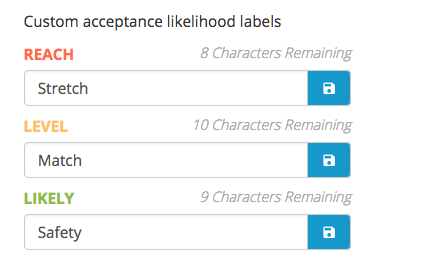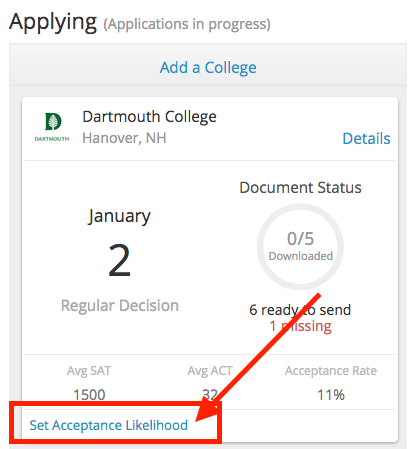 2.  Set the likelihood: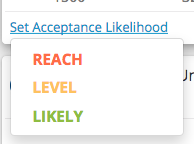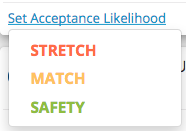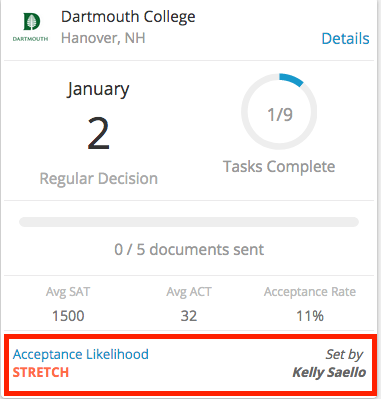 Likewise, if the student has permission to set values and the student has set the value, the counselor will see the name of the student displayed.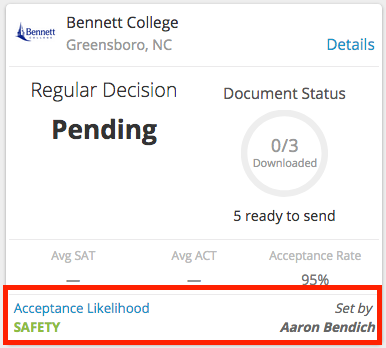 Values can be changedIf both counselor and student have the ability to set values, both counselor and student can adjust or make changes to the value at any time and can over-ride the previous selection by clicking on the link and picking a different value.