For Counselors: Send Application Materials
For Counselors: Send Application Materials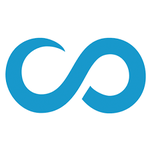 Updated by Client Success Team
(Step-by-step instructional video can be found on the bottom of this page)
Please ensure that your students have their colleges in the applied column to mark that they have submitted their applications via their preferred method. This should be done before you send their application materials through Scoir.
Send all of your application materials quickly and easily in Scoir!  It is designed to make sure you have the required documents for each college. Navigate to the Applications tab and the Send tab. The default view will be your college tiles, sorted by deadline date. Each college tile contains lots of information at a quick glance!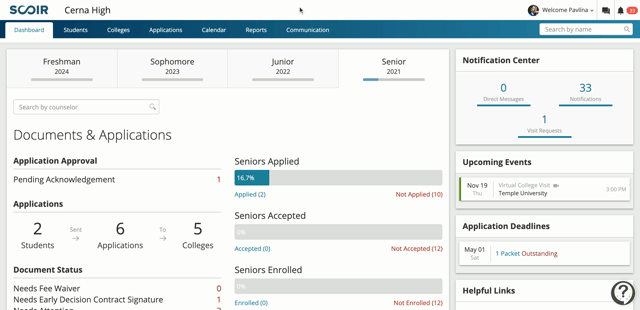 If a college receives materials directly from Scoir, a green Send button appear on the college's tile. The Download button allows counselors to create and gather a packet with all required documents and then download it with a single click in order to mail or email it.

Clicking on either the Complete or Needs attention under the Applicant Summary section will open the student information to allow easy access to the student file and a quick view of the requirement needs.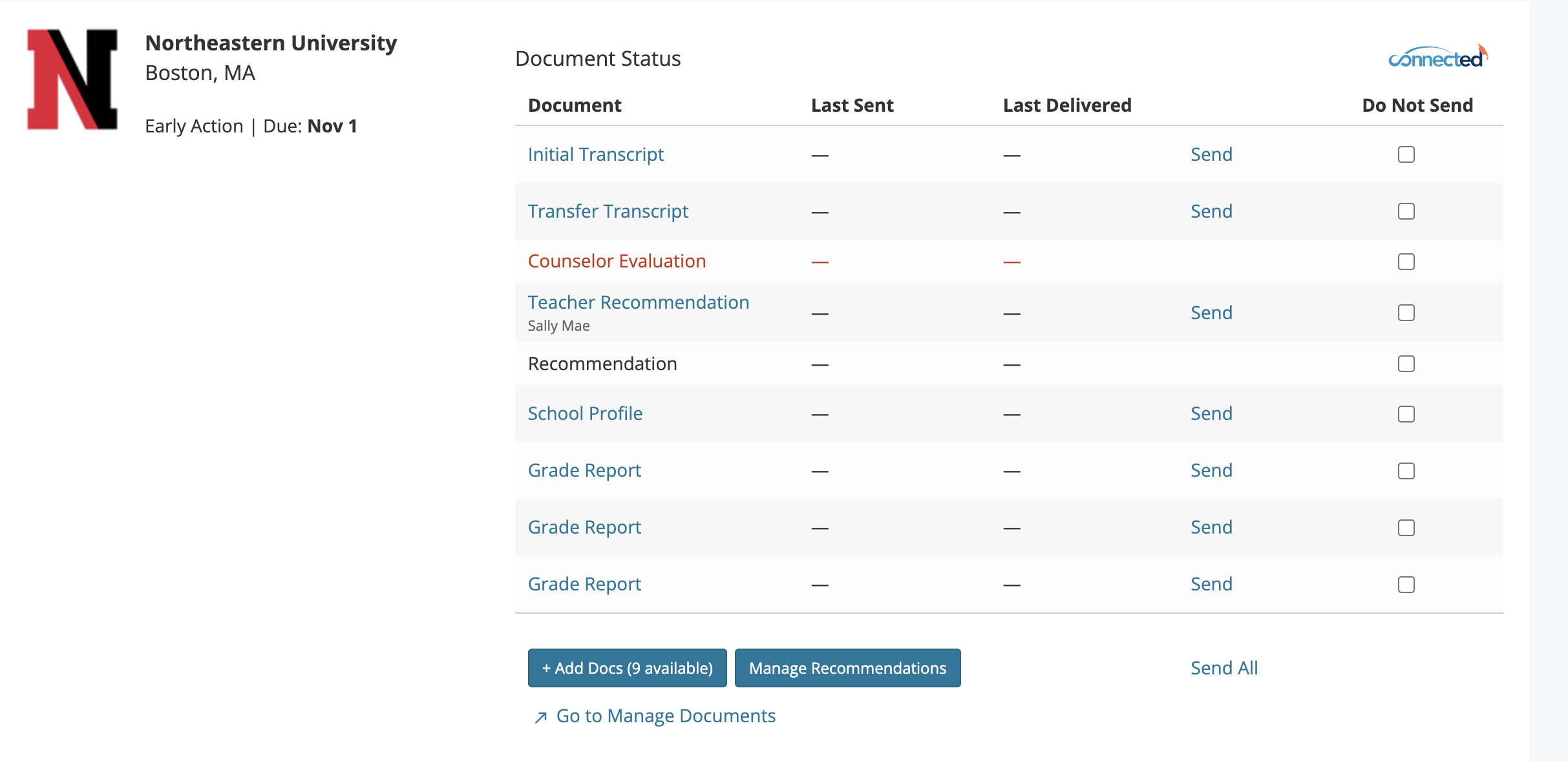 To quickly add missing document, click on the red link with the document's name which will bring you directly into the student's profile to where you may add the missing document.To view College application material requirements, click on the blue Required Documents link.

I
n our example there is one recommendation requirement. If I wanted this recommendation requirement to be a teacher recommendation, not a counselor, I can edit the global requirements for this college to ensure that each student that applies to the college will need to have a teacher recommendation in their Scoir documents. 
Make the needed changes
.
While global settings can be changed to meet your school's needs, we recommend this only be done as needed and by your account administrator.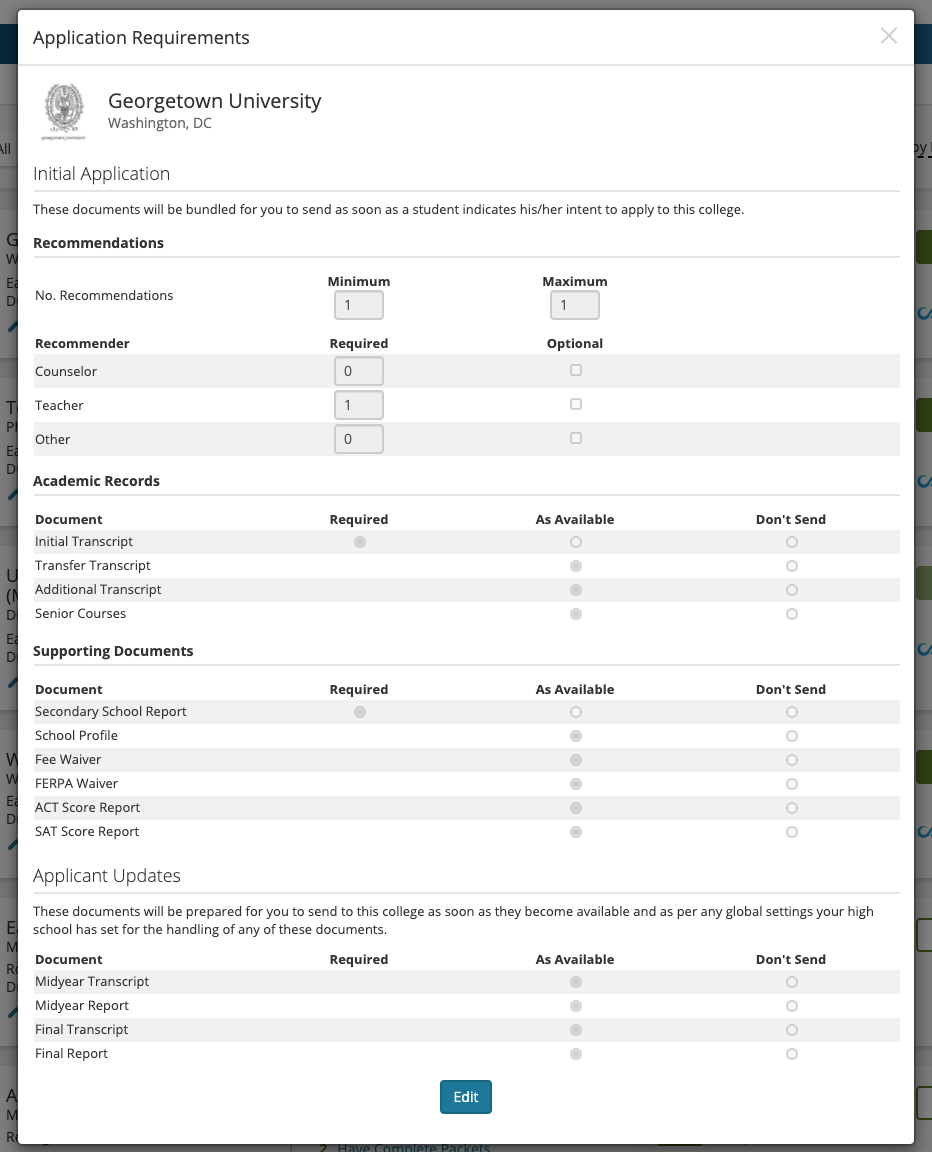 You can sort applications by college, application type, deadline, delivery method, or if the student has 'applied' (vs. only has the college in the 'applying' tab.)
How-To Video
SCOIR: Sending in Bulk from SCOIR on Vimeo.   
counselorcounselor, applications, send, profile, send-documents