For Counselors: Managing and Using Scattergrams
For Counselors: Managing and Using Scattergrams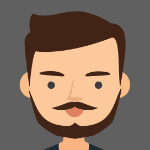 Updated by Mike
Scattergrams show historical admissions decisions using GPAs, test scores, and other outcomes of students who graduated from your high school. Scattergrams are meant to provide a guidepost to gauge likelihood of acceptance, and are not intended to predict admission results.
Let's explore further:
What are Scattergrams?
Scattergrams provide valuable insights into the likelihood of acceptance at the colleges a student follows. At a glance, they show historical admission decisions using alumni GPAs, test scores, and other outcomes.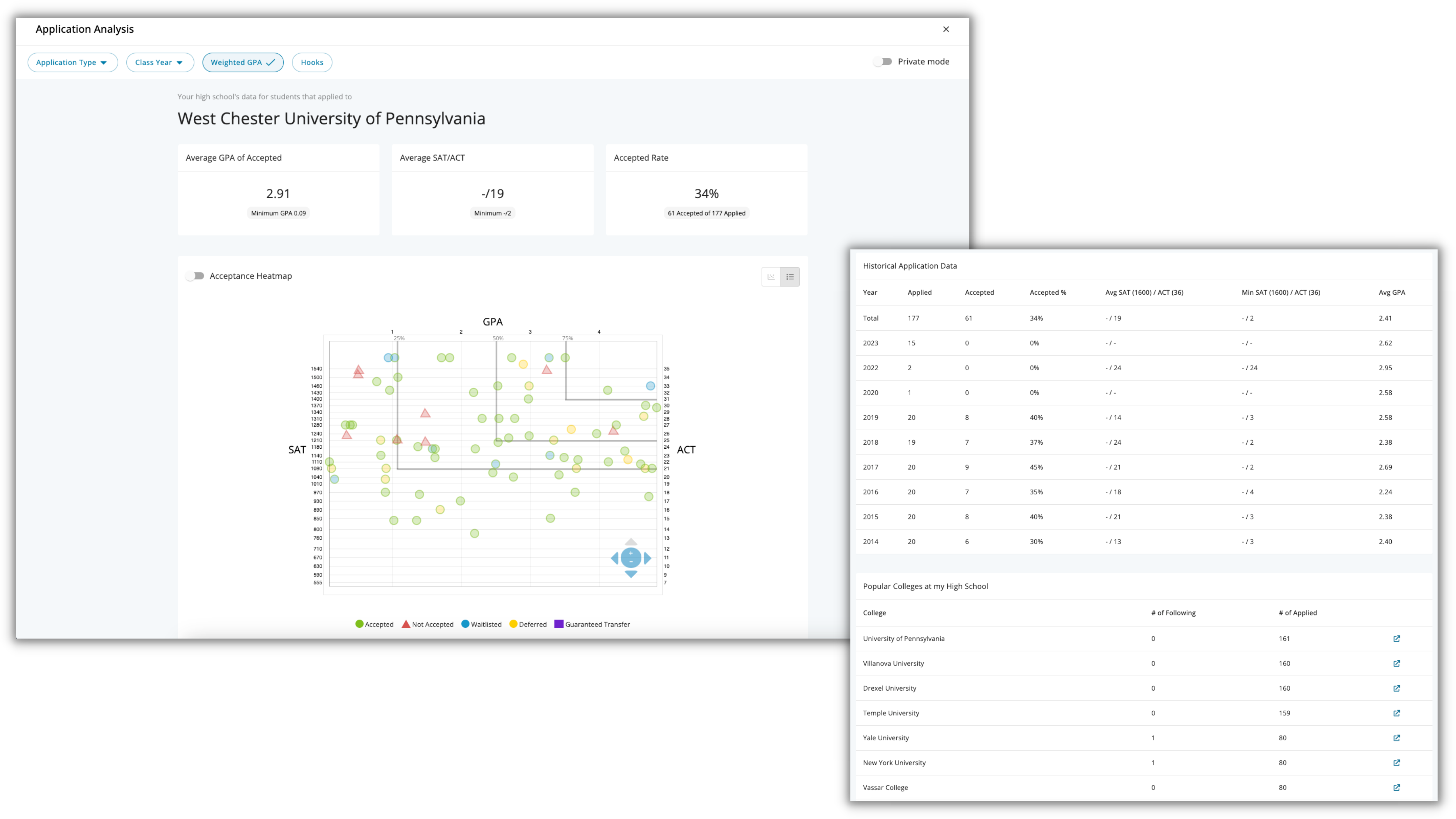 How Scattergrams Populate Data
The number one driver of data in Scattergrams is from alumni who report their college acceptance outcomes in Scoir, such as ACT/SAT scores and GPAs. Here are the different ways to capture that data:
Exploring Scattergrams
Here's a look at what you can expect when accessing, customizing, and viewing Scattergrams.
Accessing Scattergrams
Scattergrams are located in Student Profiles for colleges where they're applying or have applied, as well as on the College Profiles.
Scattergrams in a Student Profile
Select the "Students" tab in the top navigation and choose a student from the roster. Once in their profile, go the left side bar to expand "Colleges & Applications" and select "Scattergram." If they've applied or are applying to a college, you'll see those schools listed and can select it to view a Scattergram.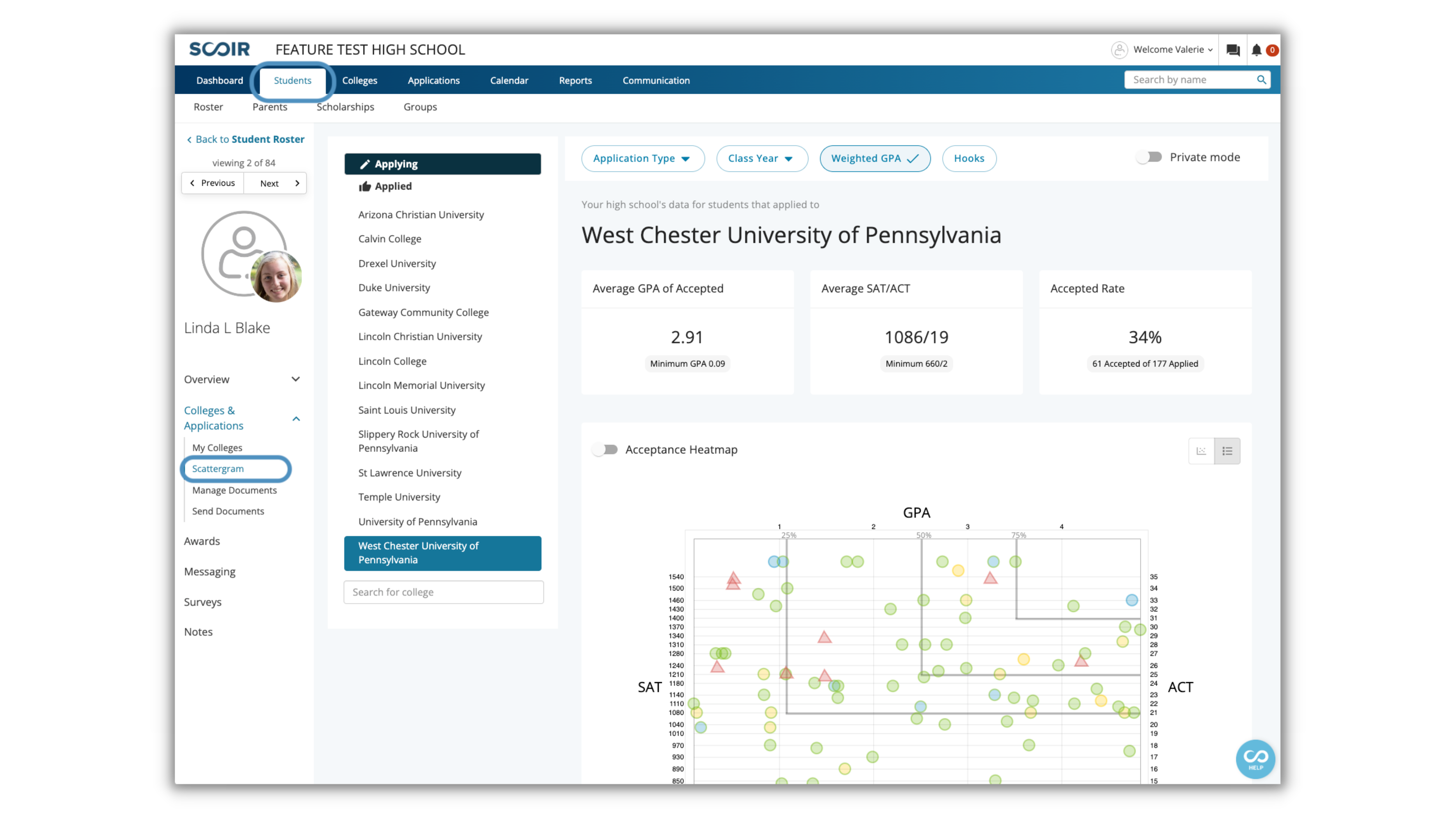 Scattergrams on College Profiles
There are multiple ways to visit College Profiles.
If you know the college you'd like to view a Scattergram, type the name into the search bar on any page
Go to the "Colleges" tab in the top navigation and choose a college from the "Our Colleges" list
From the Colleges tab, you can also select "Search" to filter colleges based on criteria like Academic Focus, Campus Setting, and more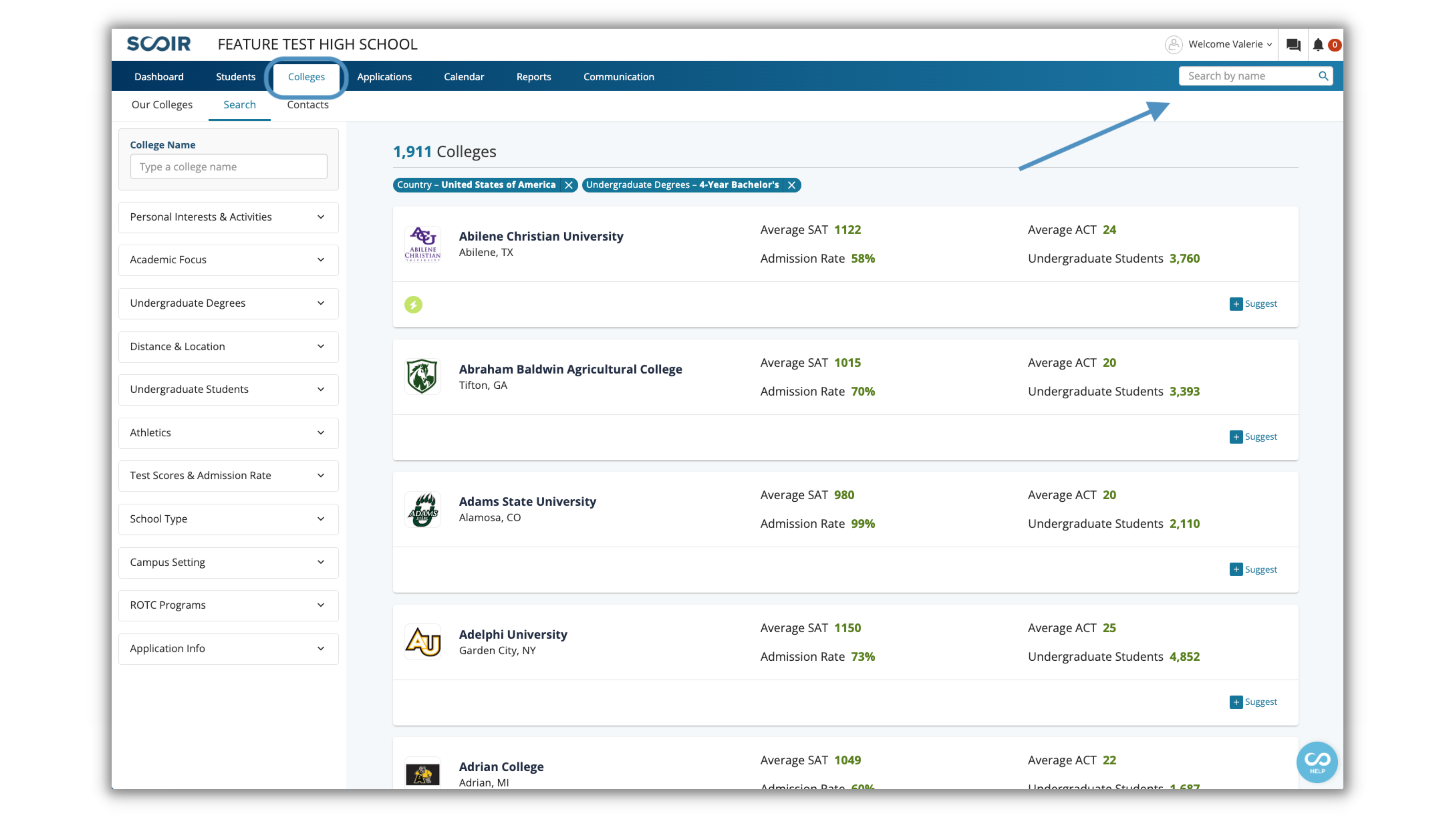 Once you've selected a college, you'll be taken to the profile. Choose "Admissions" and then "View Application Scattergram."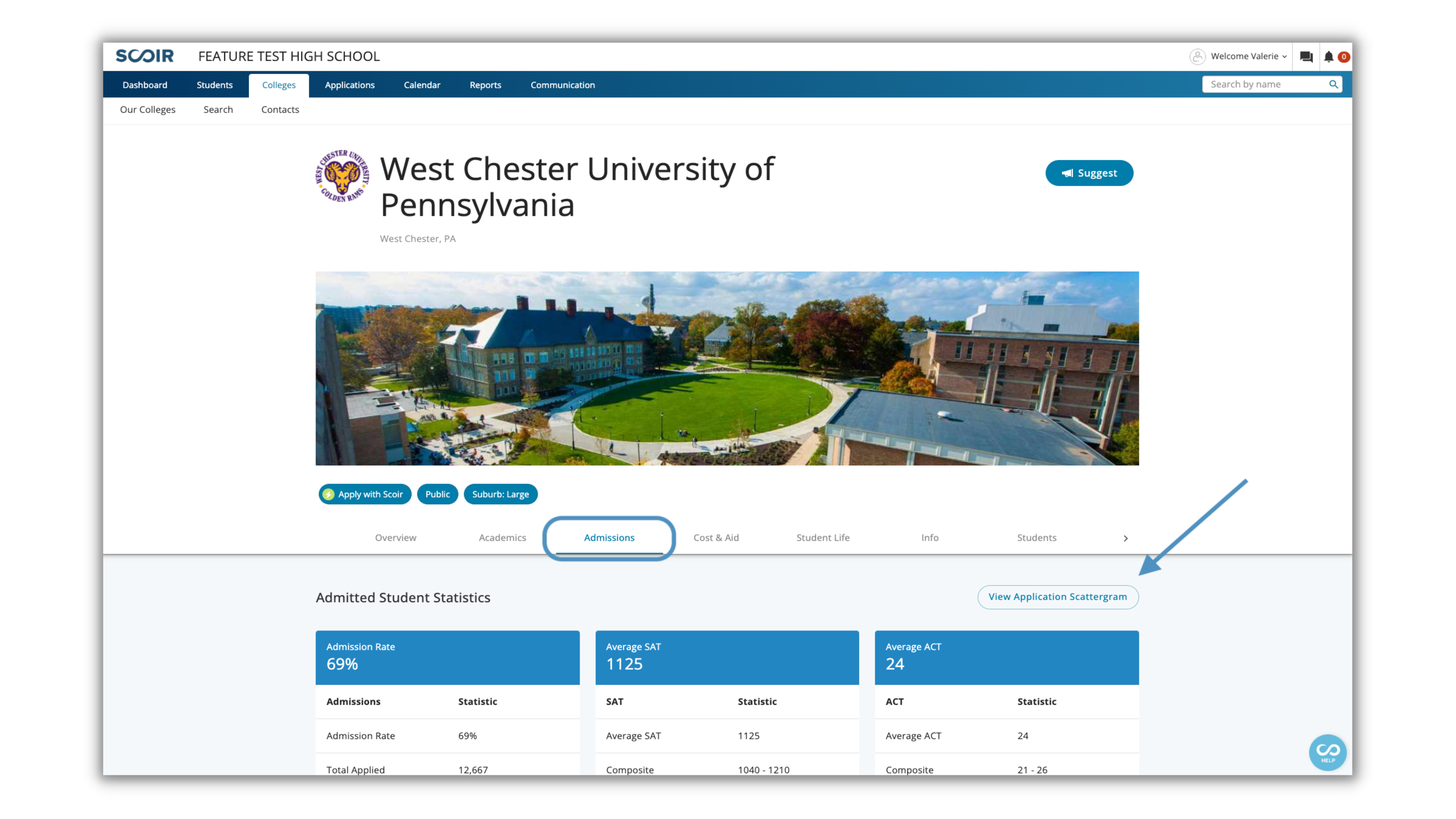 Customizing your view
At the top, filter by Application Type such as regular or early decision, choose a date range by Class Years. A new tab for 'hooks' has also been included.
Students who have a hooks will no longer show on a scattergram, unless this box is checked.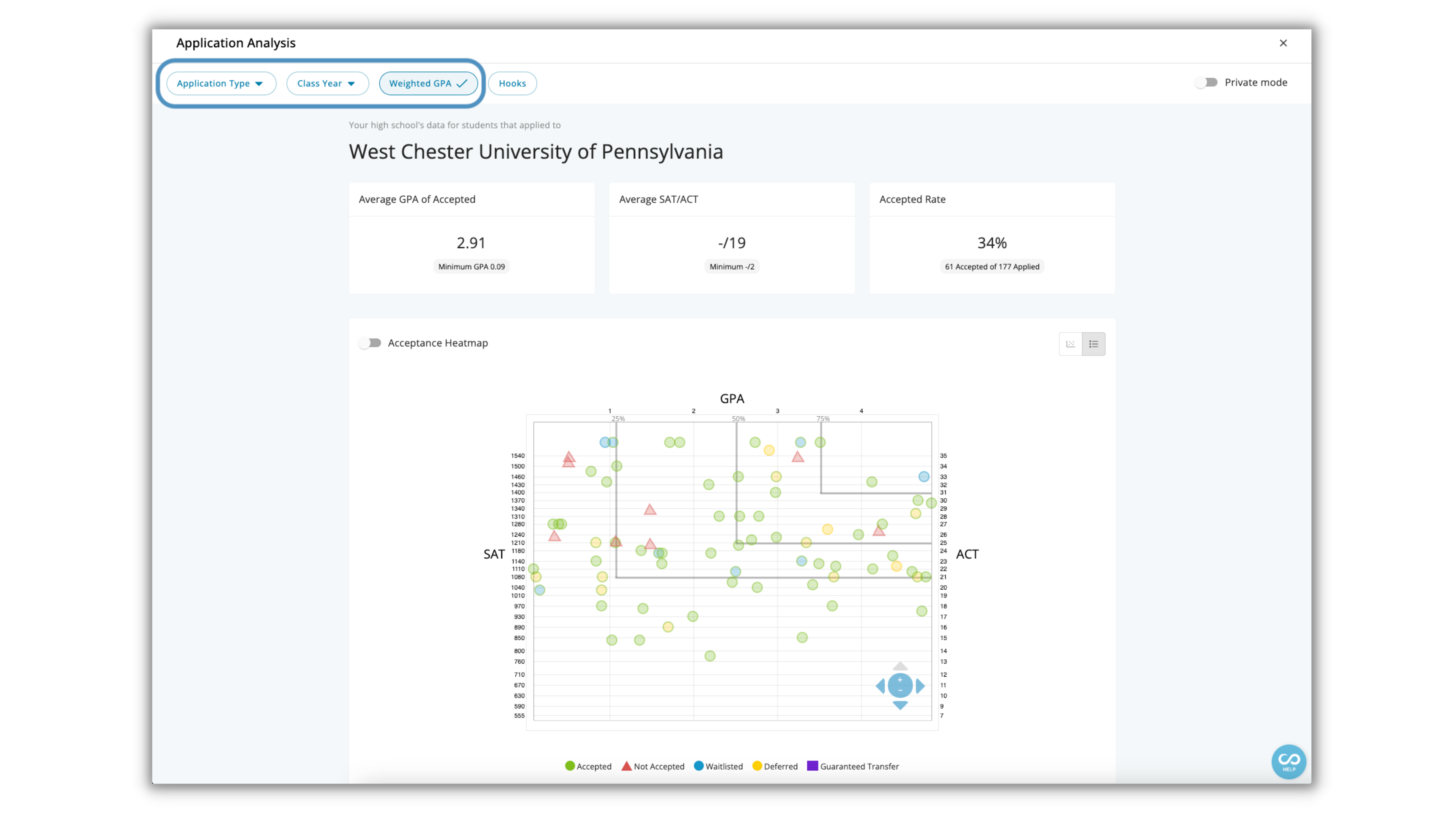 Viewing Scattergram data
Right away, you'll see an overview with the average GPA, test scores, and accepted rate for the college.
These averages are unique to your high school and based on the prior outcomes you, or your students, reported. If no prior application outcomes were reported, no data will populate.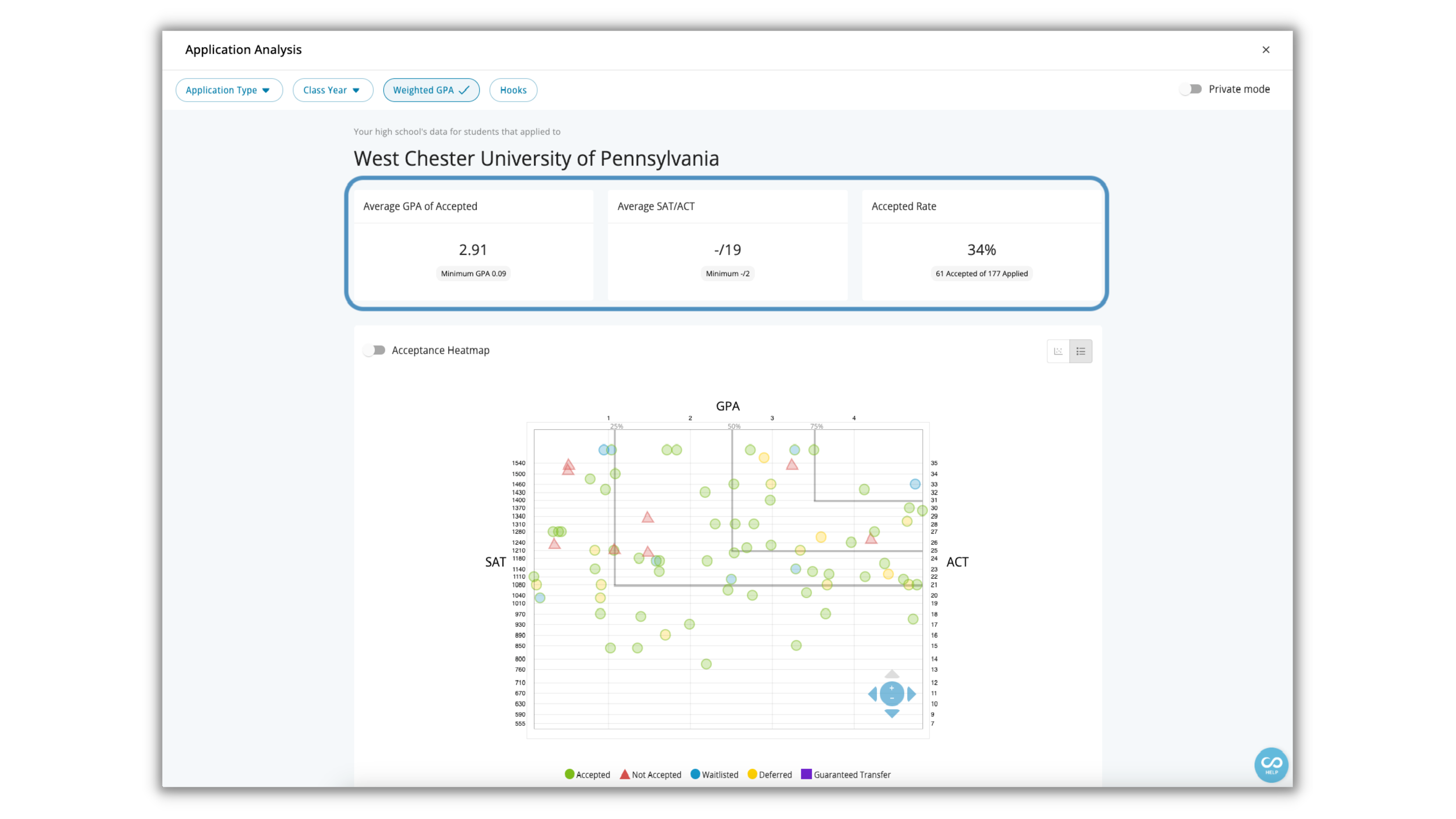 On the left axis, you'll see SAT scores and on the right ACT scores. The top axis shows GPA.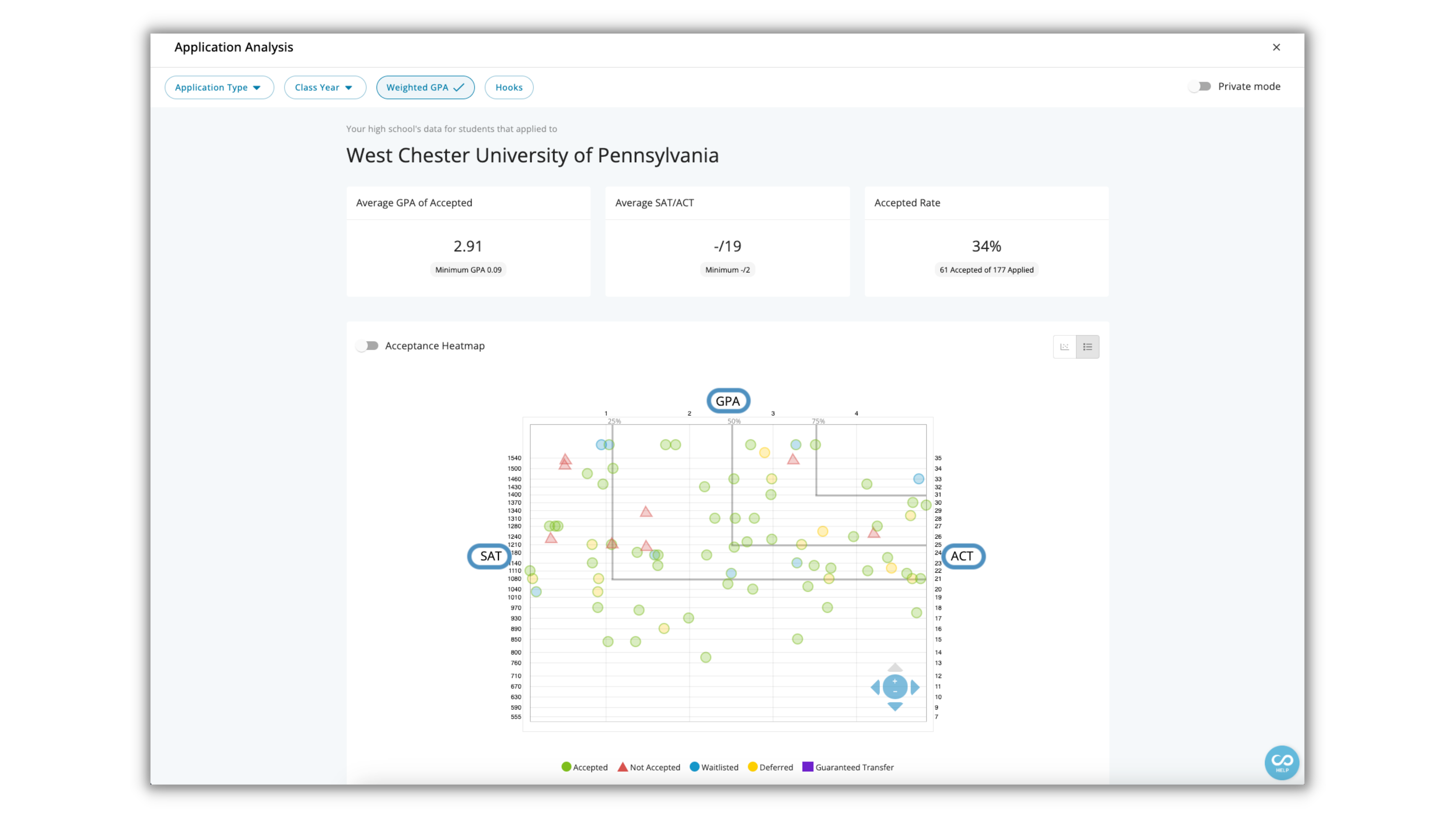 Use the navigation tool in the bottom right corner to zoom in and out, go up and down, and side to side for a closer look.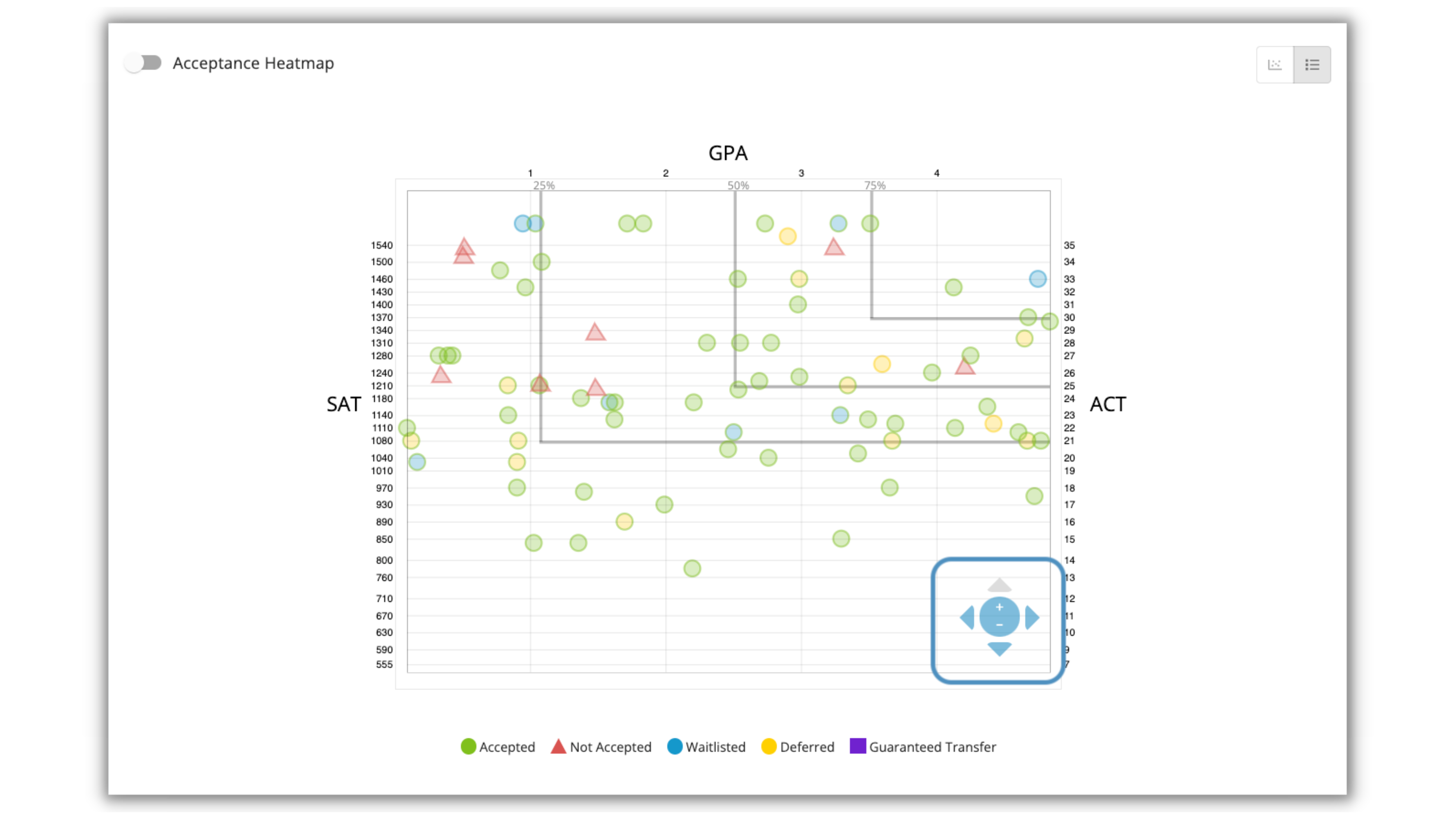 You'll notice a key at the bottom of the Scattergram showing what each plot point represents.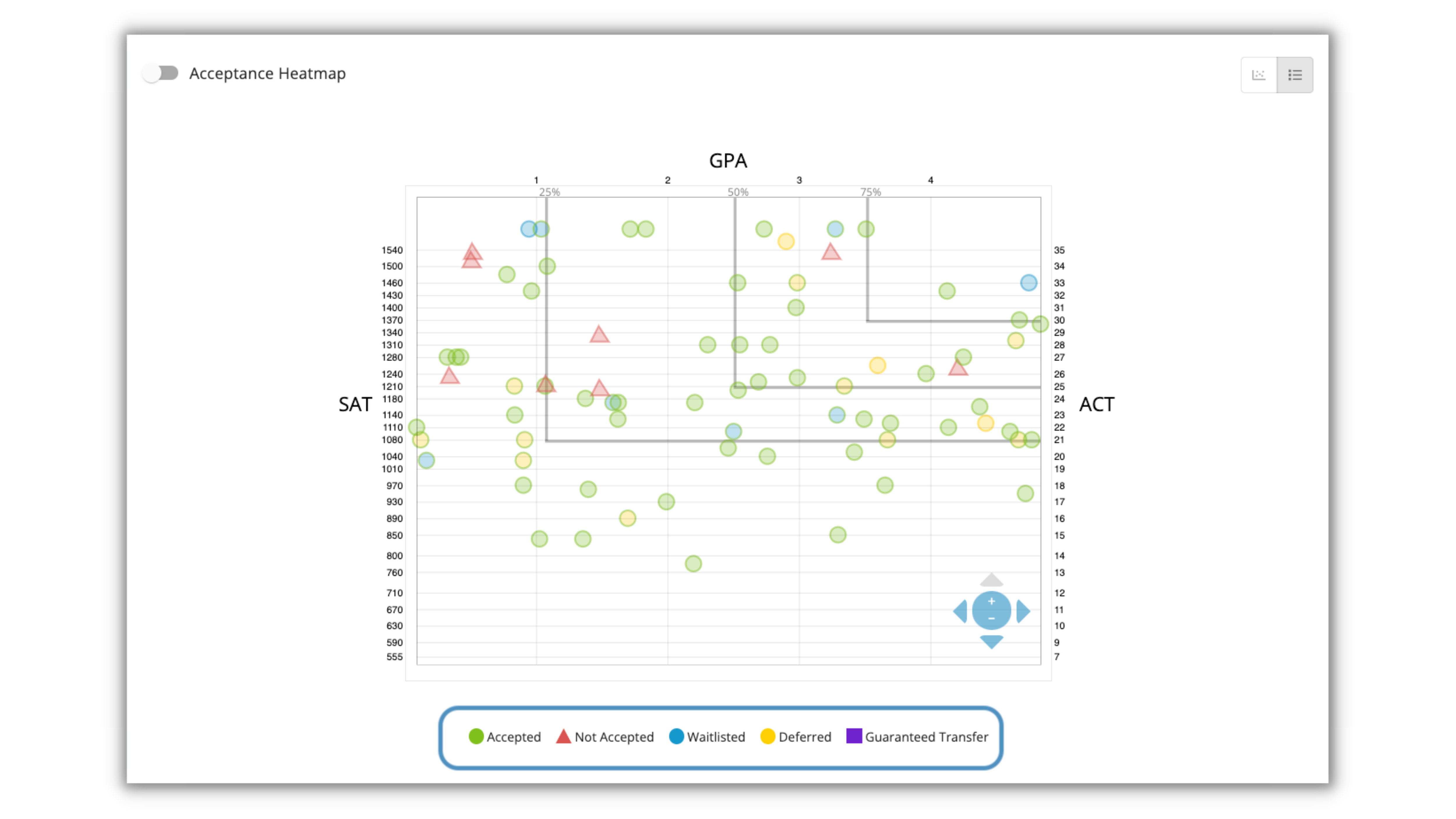 Hover over the plots to see more details about the results of that particular student.
When students view Scattergrams, they will not see all information like name and class year. You can hide this information in the counselor view by toggling on Private Mode.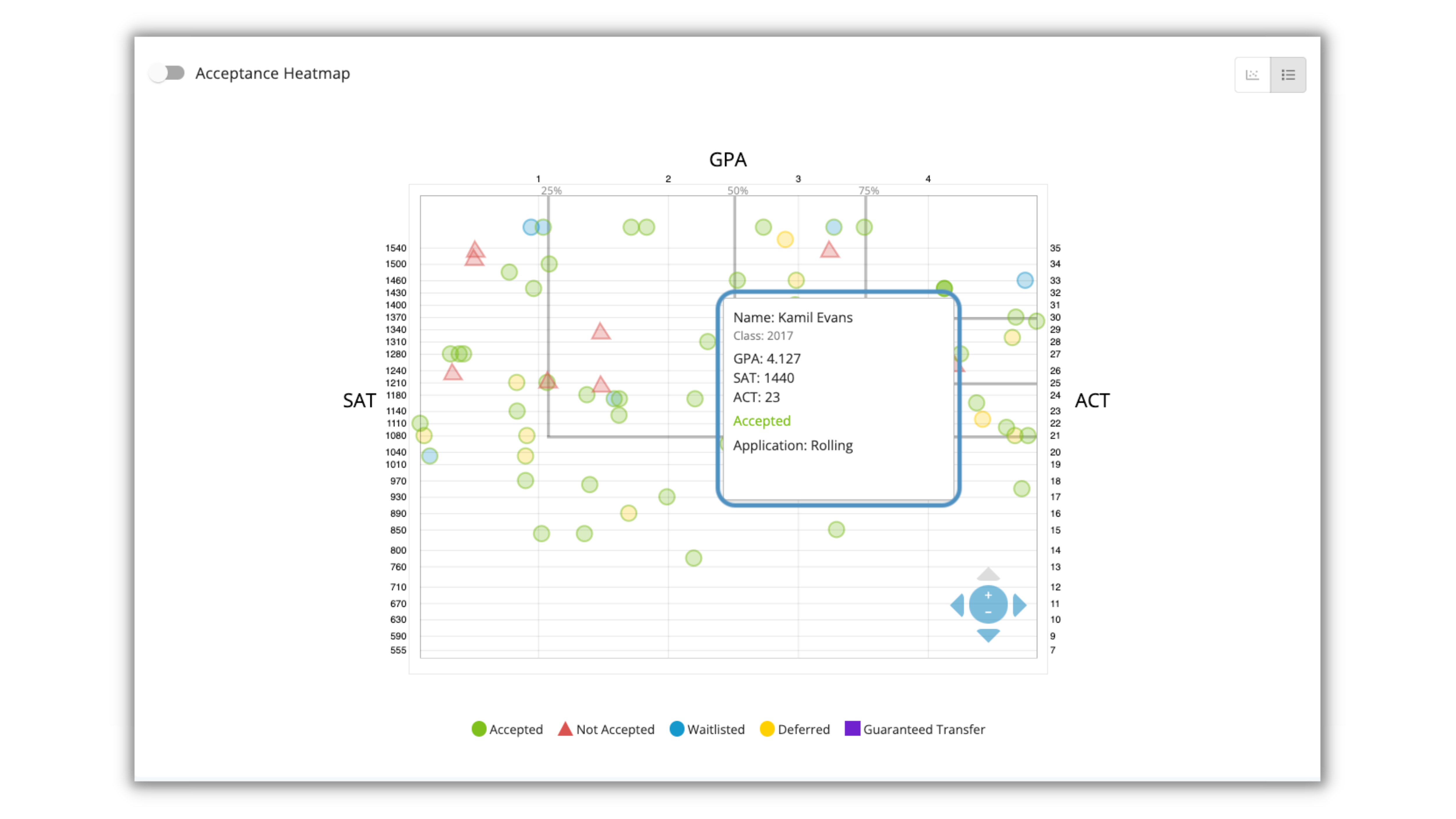 On the upper left, toggle to view the Acceptance Heatmap. Each section shows the percentage of students accepted from your high school. Green displays the highest percentage accepted, followed by yellow, and red displays the lowest percentage.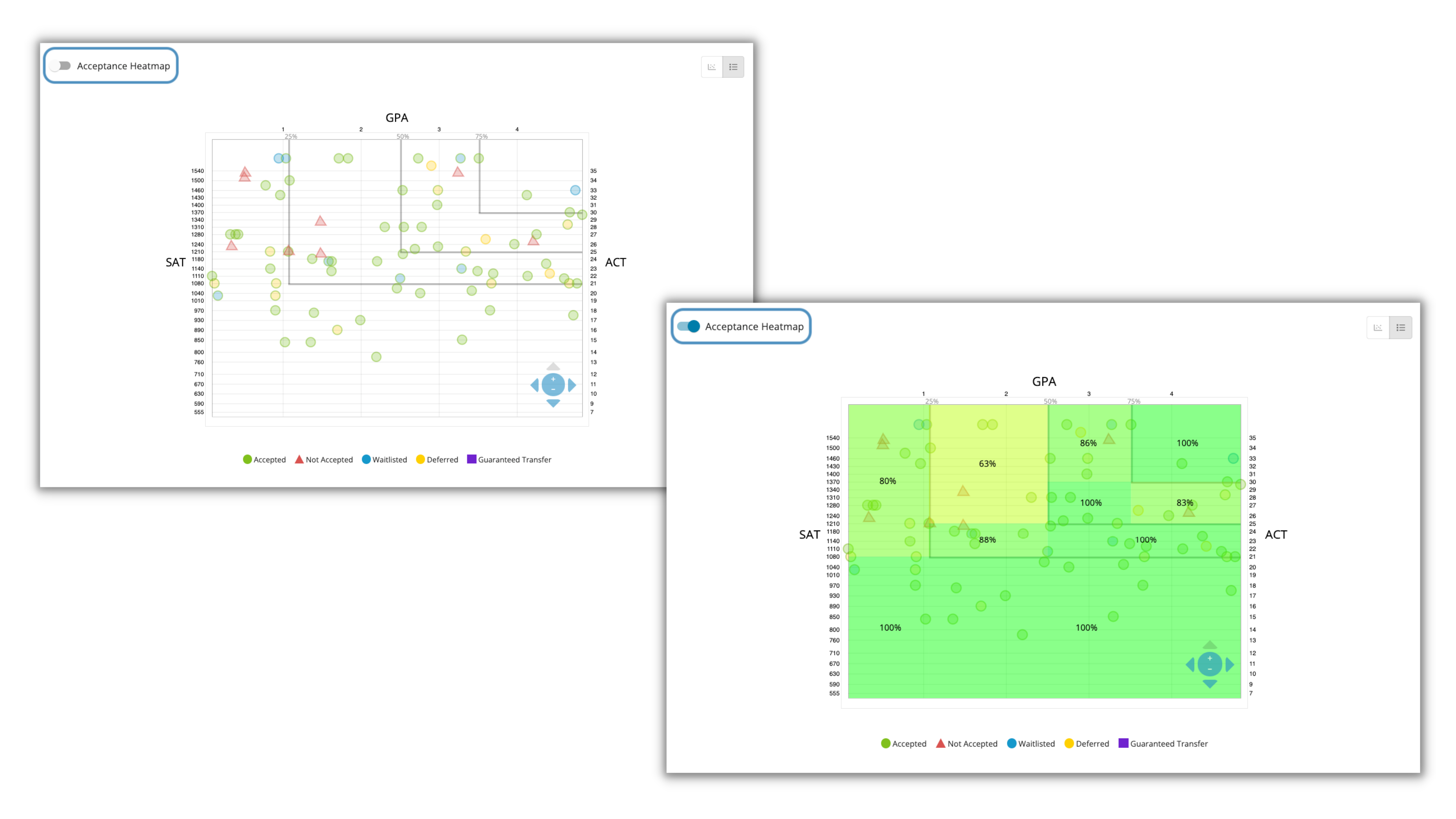 Switch between a plot view and table view using the icons in the upper right corner. In the table view, you'll see additional data like Test Optional.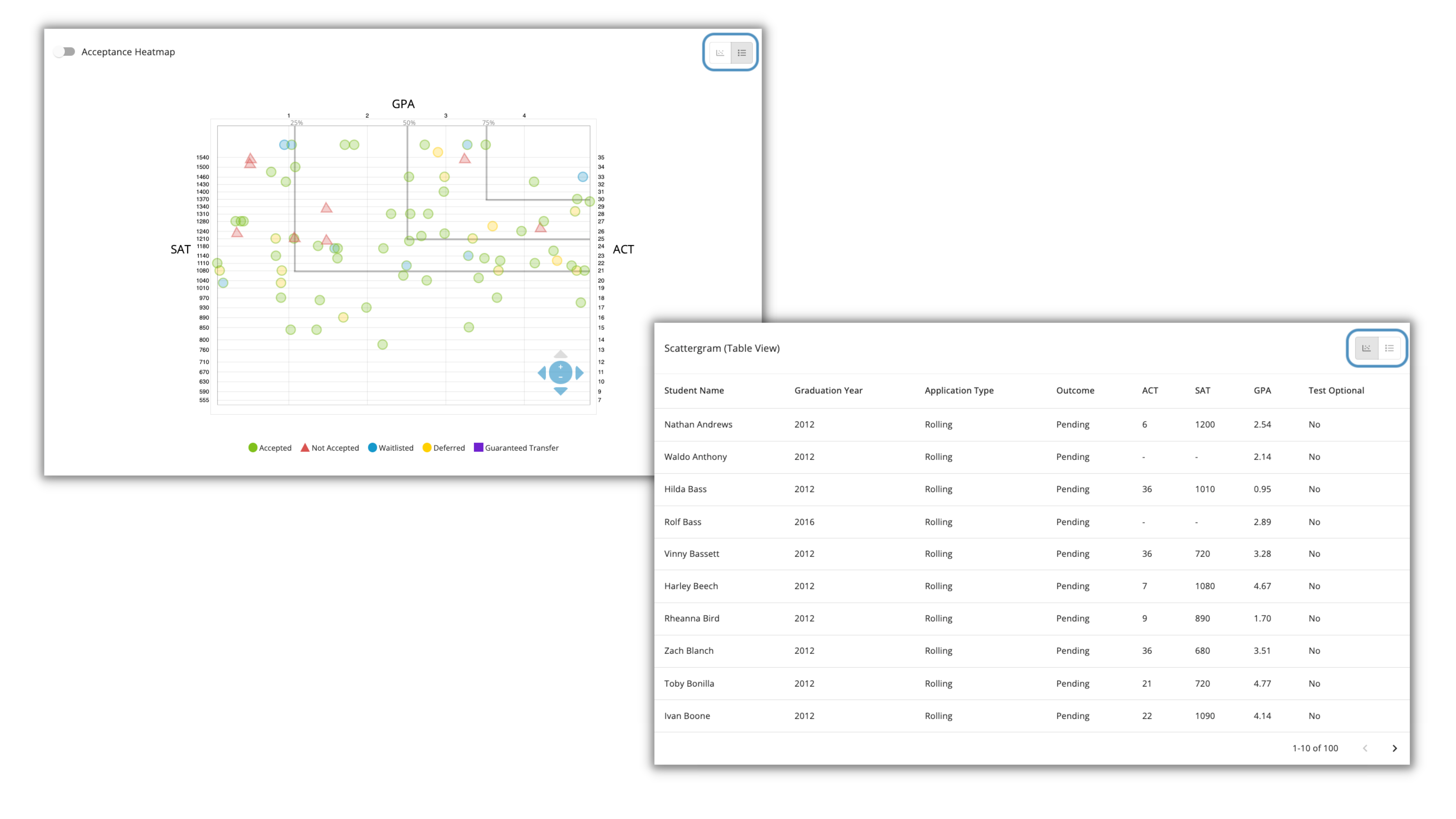 Below the Scattergram, view historical student application outcomes and popular colleges at your high school.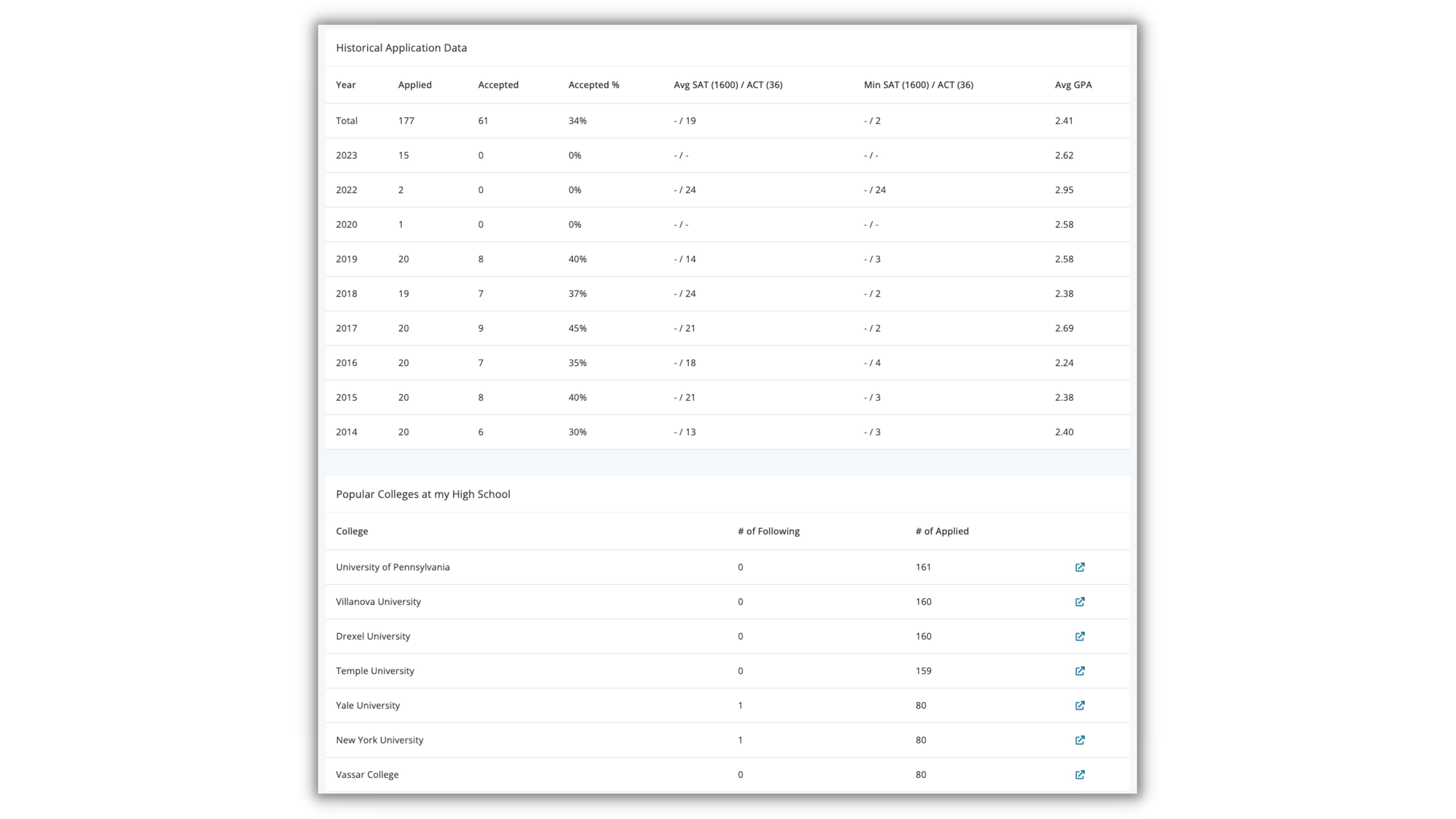 Managing Scattergrams
When managing Scattergrams, you can turn on Private Mode, add Hooks, and adjust display settings.
Private Mode
Hide prior student details (like name and graduation year), and hooks, if needed, while viewing scattergrams with others in your account by toggling on Private Mode. You can also use Private Mode to see the student and parent/guardian view of Scattergrams.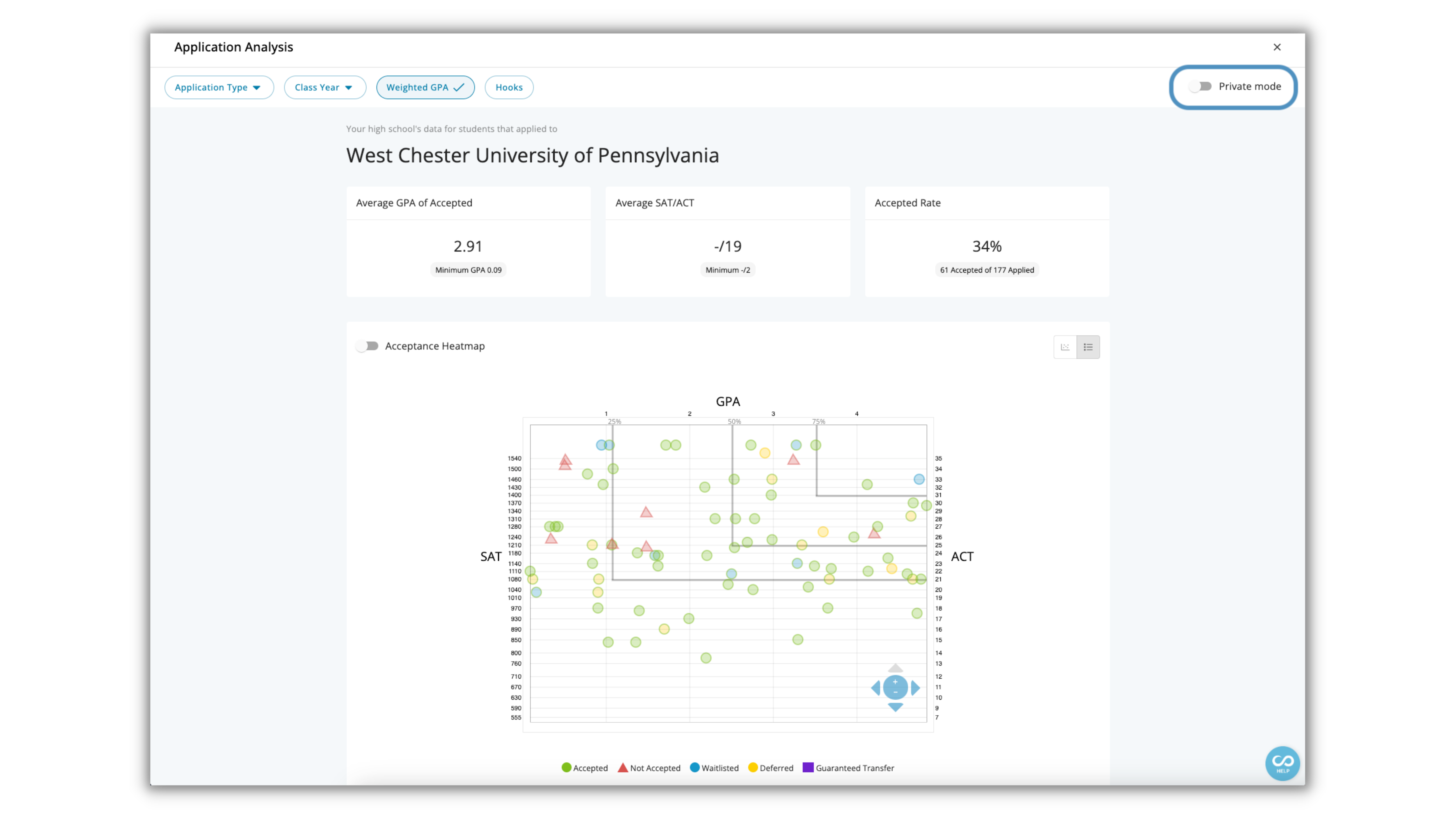 Hooks
What's a hook?
A hook is additional qualitative data that can be added to a Scattergram on top of the data already populated to help provide extra context.
You can use hooks as a reminder or explanation for the information in a data point, or remove data that skews relevancy.
Using hooks
Begin using hooks by turning them on in the top navigation. When on, a checkmark will show.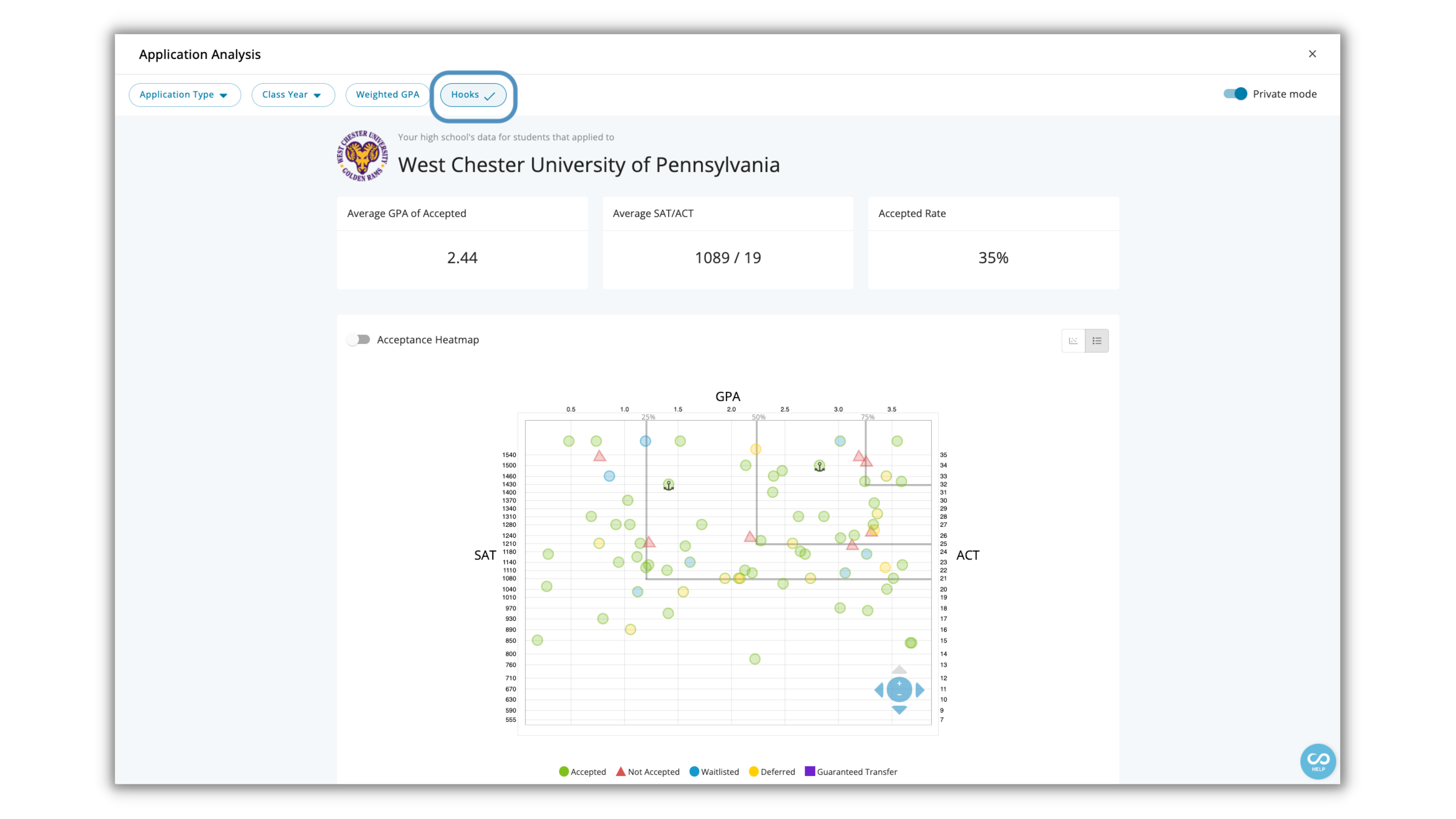 Next, click the data point you'd like to add a Hook, and choose which type from the dropdown menu.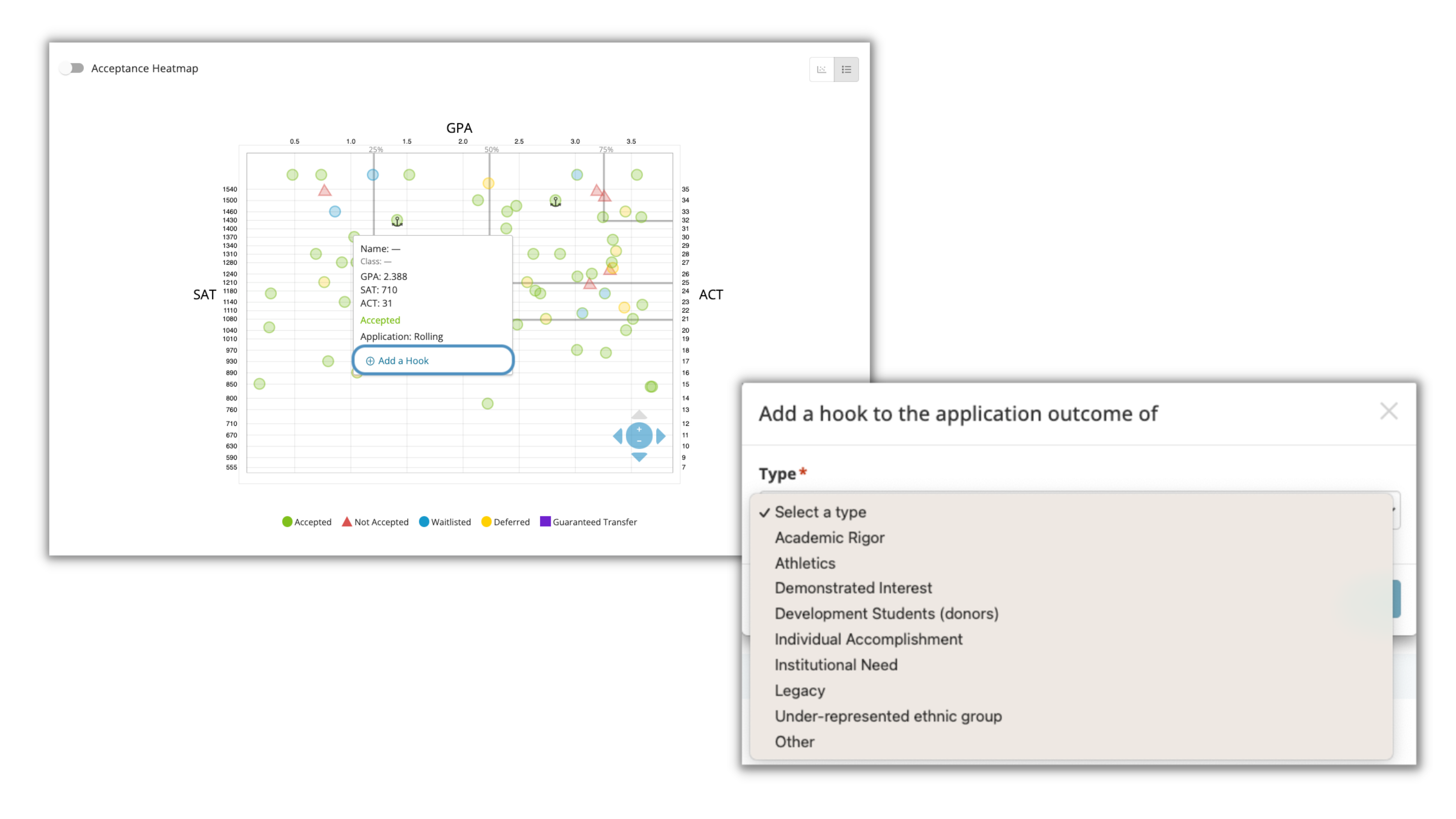 Once, you've added the hook, you'll see it listed at the bottom of the information box. You'll also see a hook icon overlaying the plot points.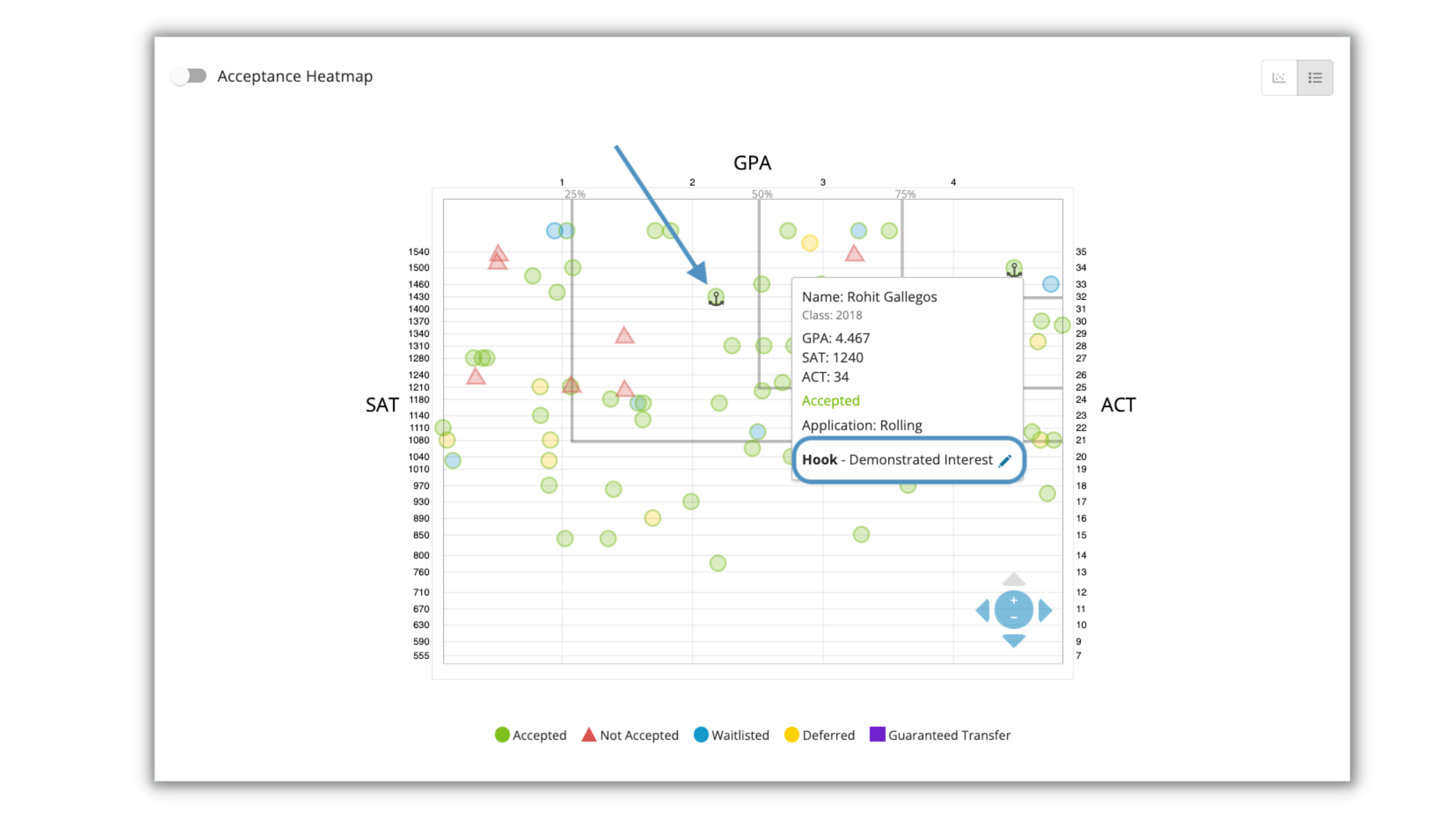 Delete a hook by clicking on the data point, choosing the pencil icon, and selecting "Delete hook." After selecting delete, you will be asked one more time to click "Confirm delete."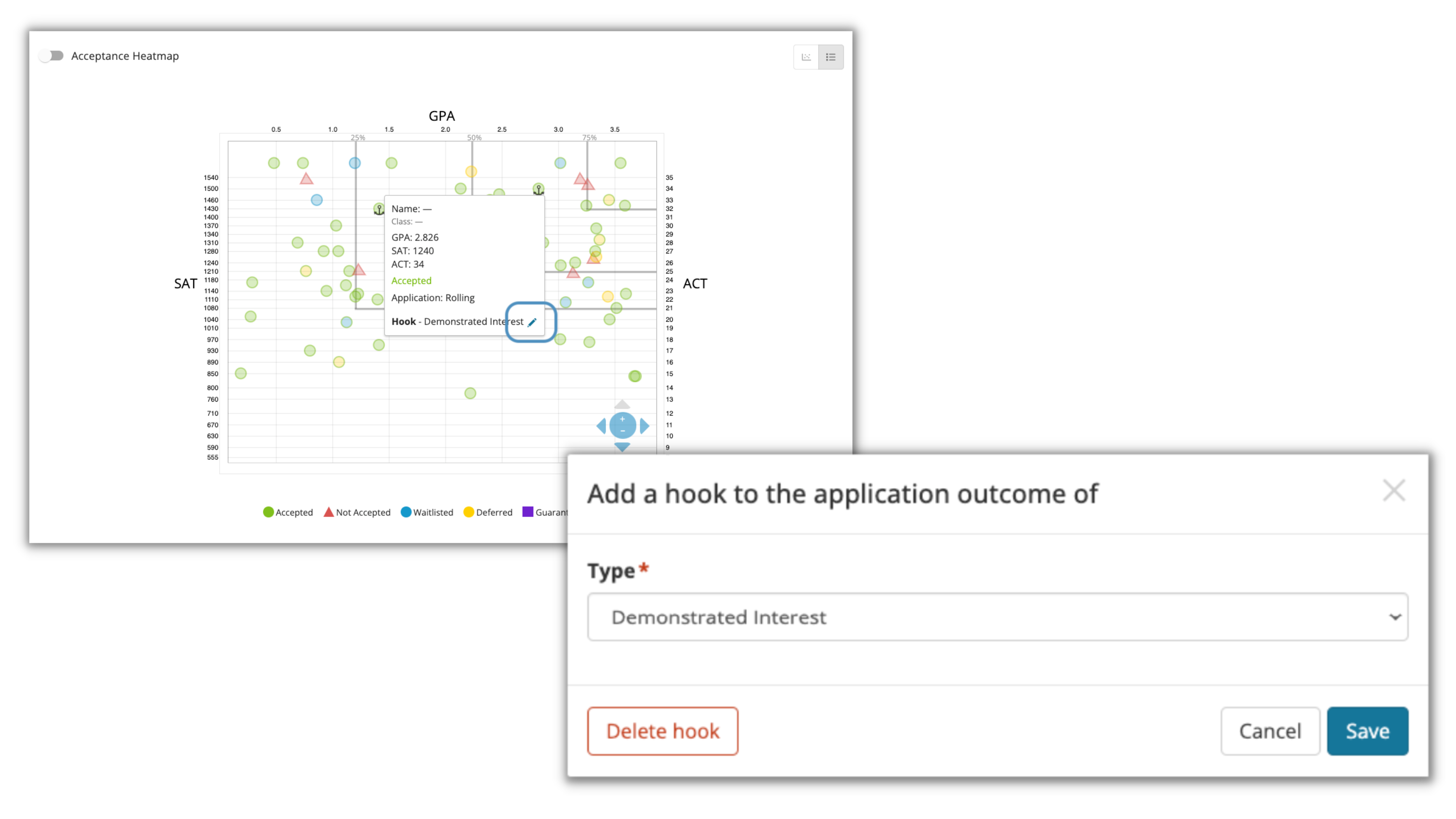 Hiding all hooked data from view
Counselors also have the option of showing or hiding all hooked data from students and parents. Go to "Account Settings" and scroll to "Application Scattergram Display Settings." Then, select "No" for "Plot Hook Data for Families."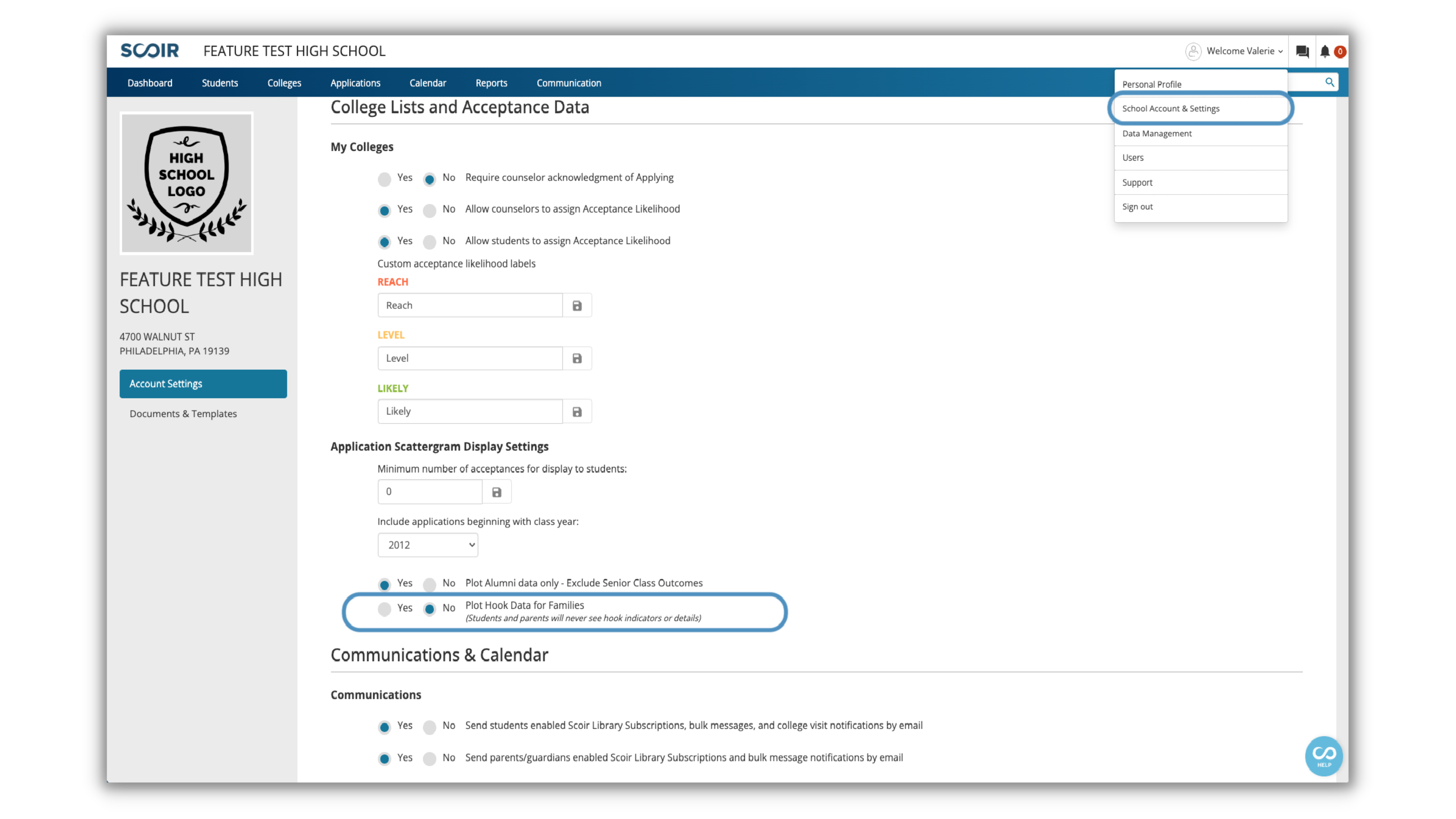 Scattergram Student Display Settings
Learn more about managing how Scattergrams are displayed and set restrictions for the student view of Scattergrams by following the directions in the Help Article: Understanding Scattergram Display Settings.