For CBOs: Add an Individual Student
For CBOs: Add an Individual Student
Updated by Customer Support Team
To add a student who already exists in Scoir, you will need to add the student with the same email address that already exists on their account ONLY. Adding a different email address will create 2 different accounts for them.
Ensure you are on on the Students Tab
In the upper right hand side choose +Add Student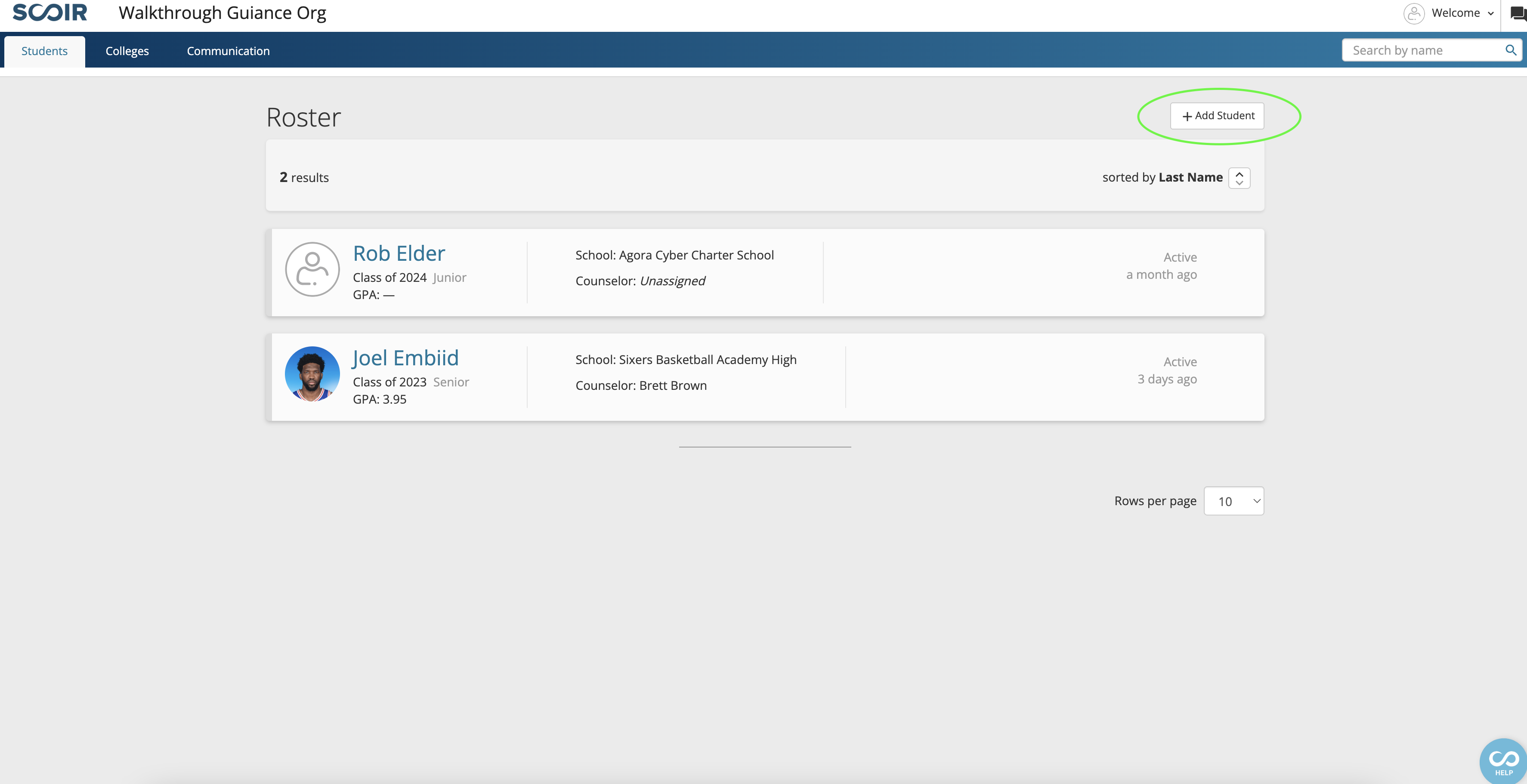 Type in the details of the student in the appropriate box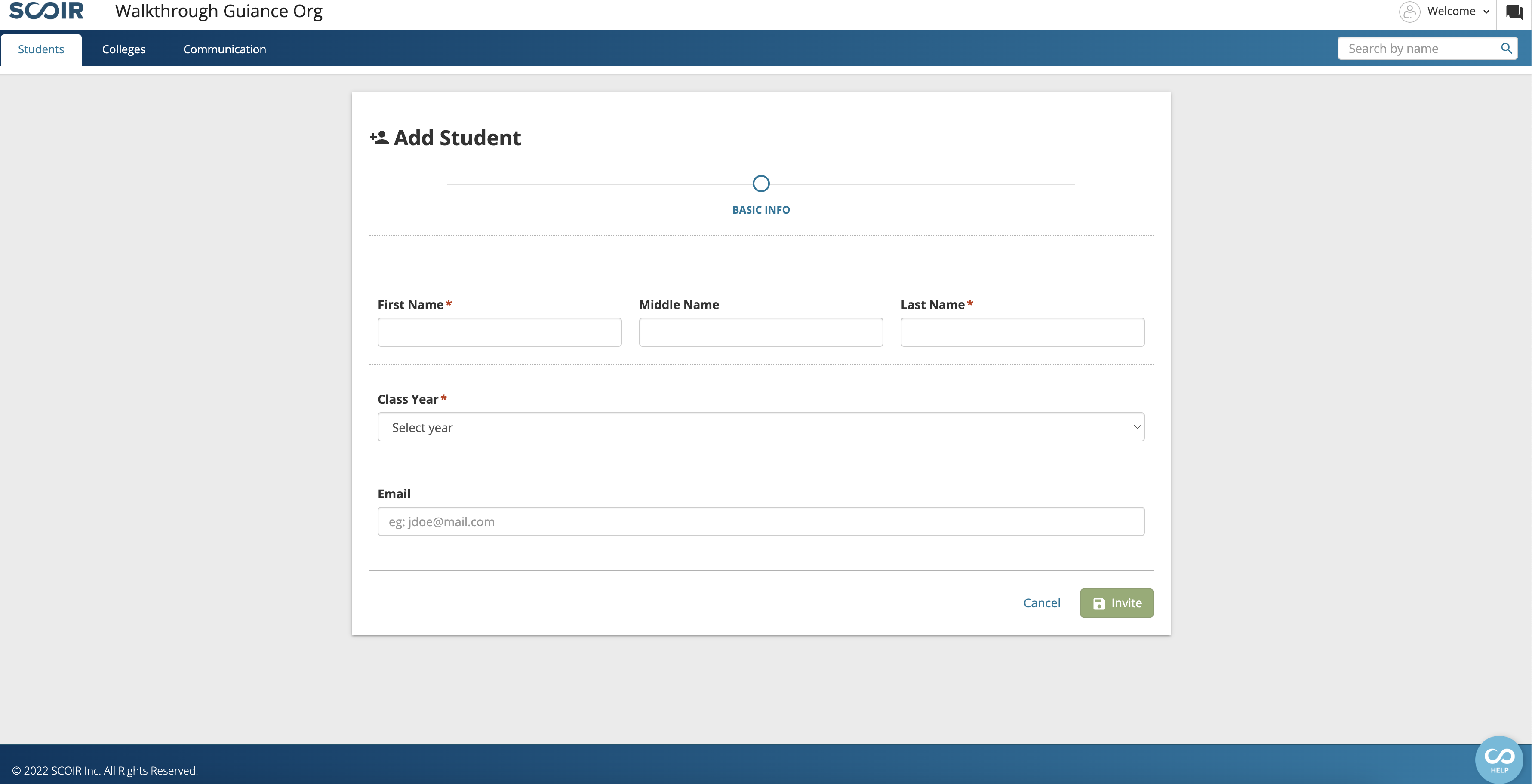 All headings with an Asterisk are required.
As previously mentioned, if the student already has a Scoir account, be sure to enter their existing Scoir account email address when adding the student to link them properly to your CBI and not create a second account.
counselor, students, roster