How to Fill Out Letters of Recommendations for Non Scoir High School/International/Transfer Students
How to Fill Out Letters of Recommendations for Non Scoir High School/International/Transfer Students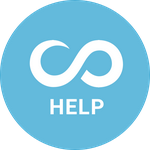 Updated by Customer Support
Non Scoir High School students have the option to request letters of recommendation using Apply with Scoir! This process involves the student completing their Apply with Scoir application profile. In the Recommenders section of the application profile, the student will add Supporters' names and email addresses. Once the student fully submits their application profile to the college(s) of their choice, Supporters will receive an email, as shown below, notifying them that the student has requested a recommendation.
This email will not be sent to you until the student submits their application profile to the college.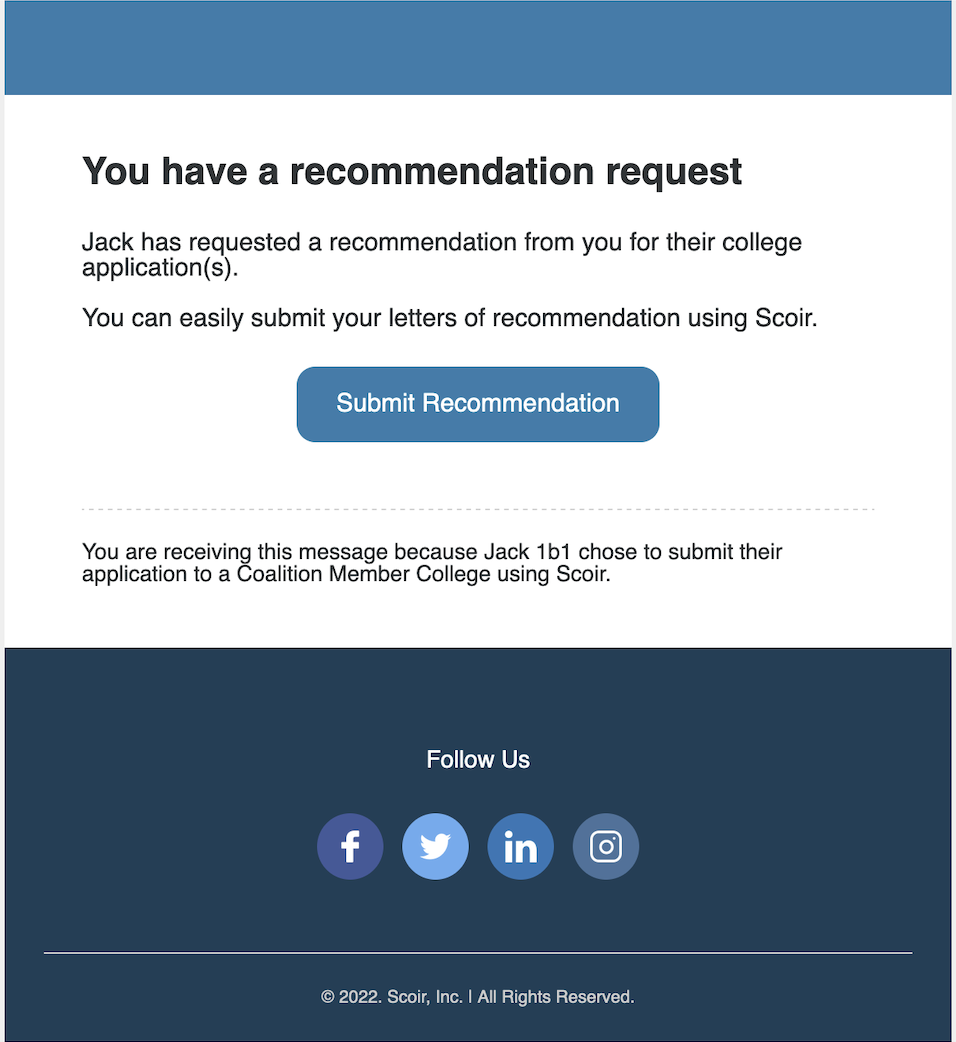 Clicking on the link (Submit Recommendation) will bring the Supporter to a new page, which will show additional information, including the FERPA status for the student. This will also provide a link to upload your letter of recommendation. (FERPA in a 'granted' status means it was signed by the student).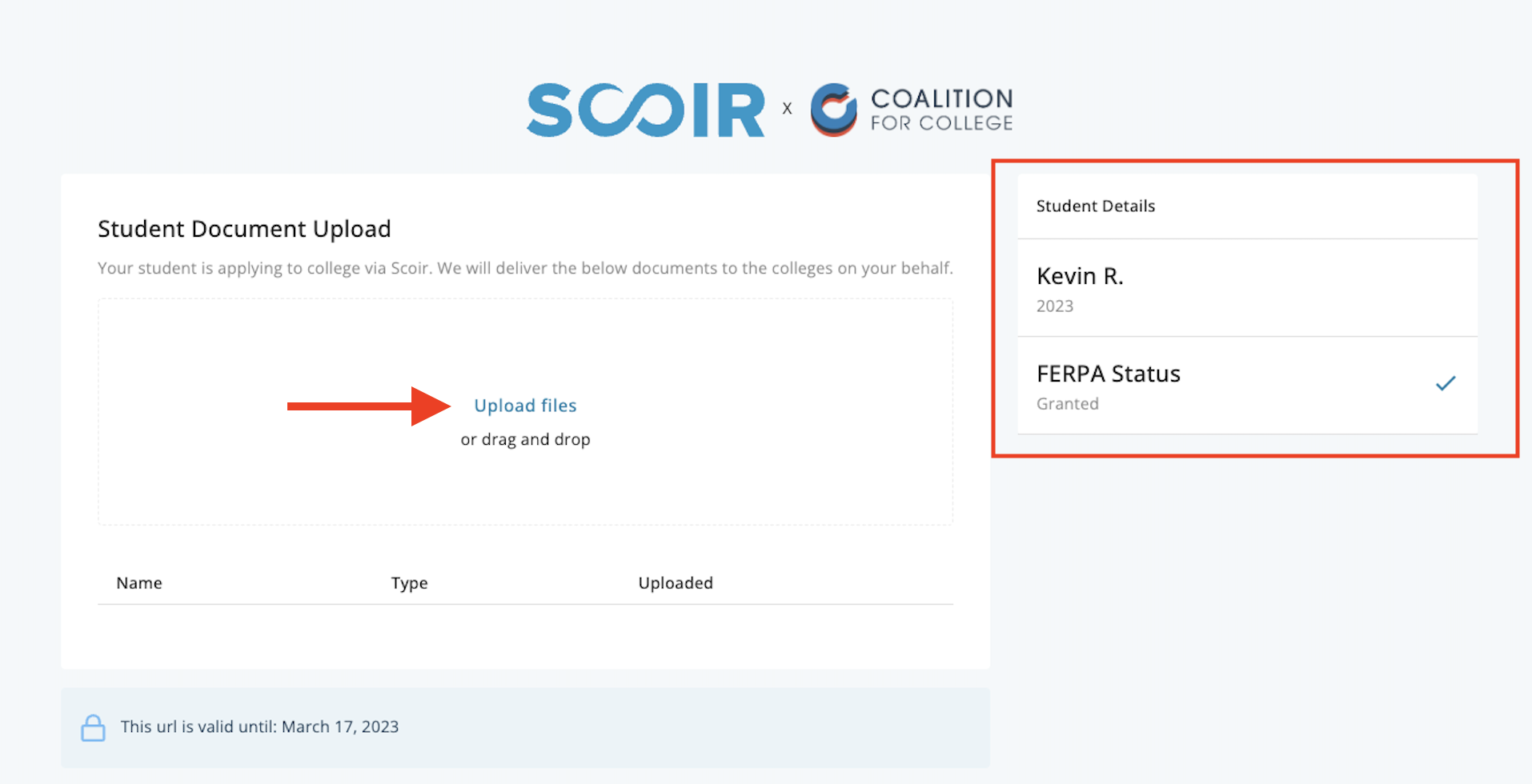 Please note: there is a 10MB file size limit for recommendations (per recommendation.) Scoir only supports a PDF file. We do not support other file types, such as MS Word.
Drag and drop the file or click Upload Files and select Recommendation for type. This process needs to be completed only (1) time, and the letter will be forwarded to all of the colleges to which the student applied.

Once uploaded, click Submit & Send! Please note, you will not receive a confirmation email. A date stamp should show on the page.
If your email recommendations upload link has expired:
You will get something like the below error message when trying to submit, stating that the link has expired and you need request a new link by selecting the Regenerate Link Email button:

Please note: Scoir Support does not have access to reset links. Other alternative available to send documents to colleges include using your legacy system, upload the documents directly to the college portal, or email the document to the college admissions office with the student's name in the subject line.
If you are unfamiliar with how to get your MS Word document into a PDF format for upload, open your document. Using the top banner where you see "Word", click File and Save As.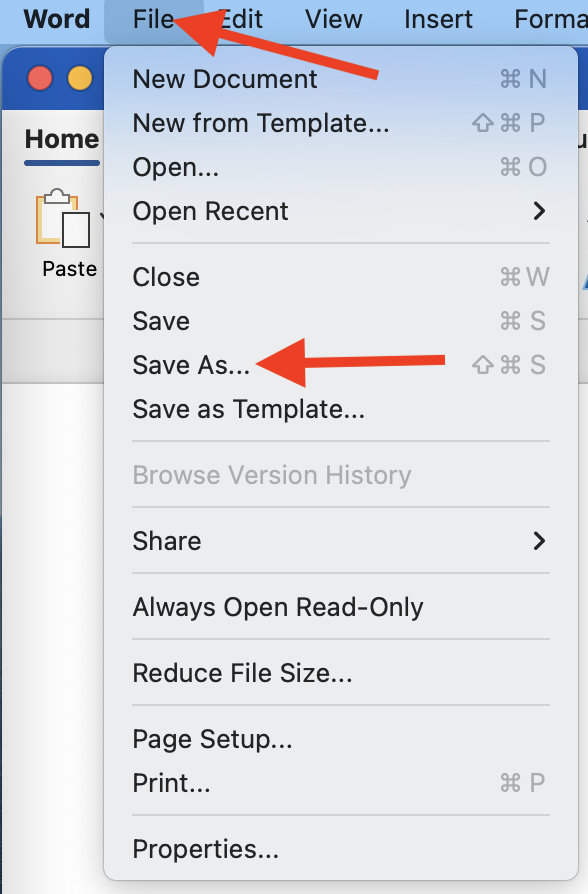 Next, in the drop down selection, pick PDF and Save! You're done!