For Parents/Guardians: The Scoir Mobile Application - Discover
For Parents/Guardians: The Scoir Mobile Application - Discover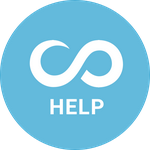 Updated by Customer Support
Discover is where you can begin searching for schools, view your student's matches based on their preferences, and continue the exploration and discovery process. You'll also have access to Posts and Events, offered by colleges, which will provide insight as you navigate through this journey with your student!
In order to see your student's information,
you must be linked to your student in Scoir—
here is how to do so
. Before linking, be sure to ask your student what email they use with Scoir.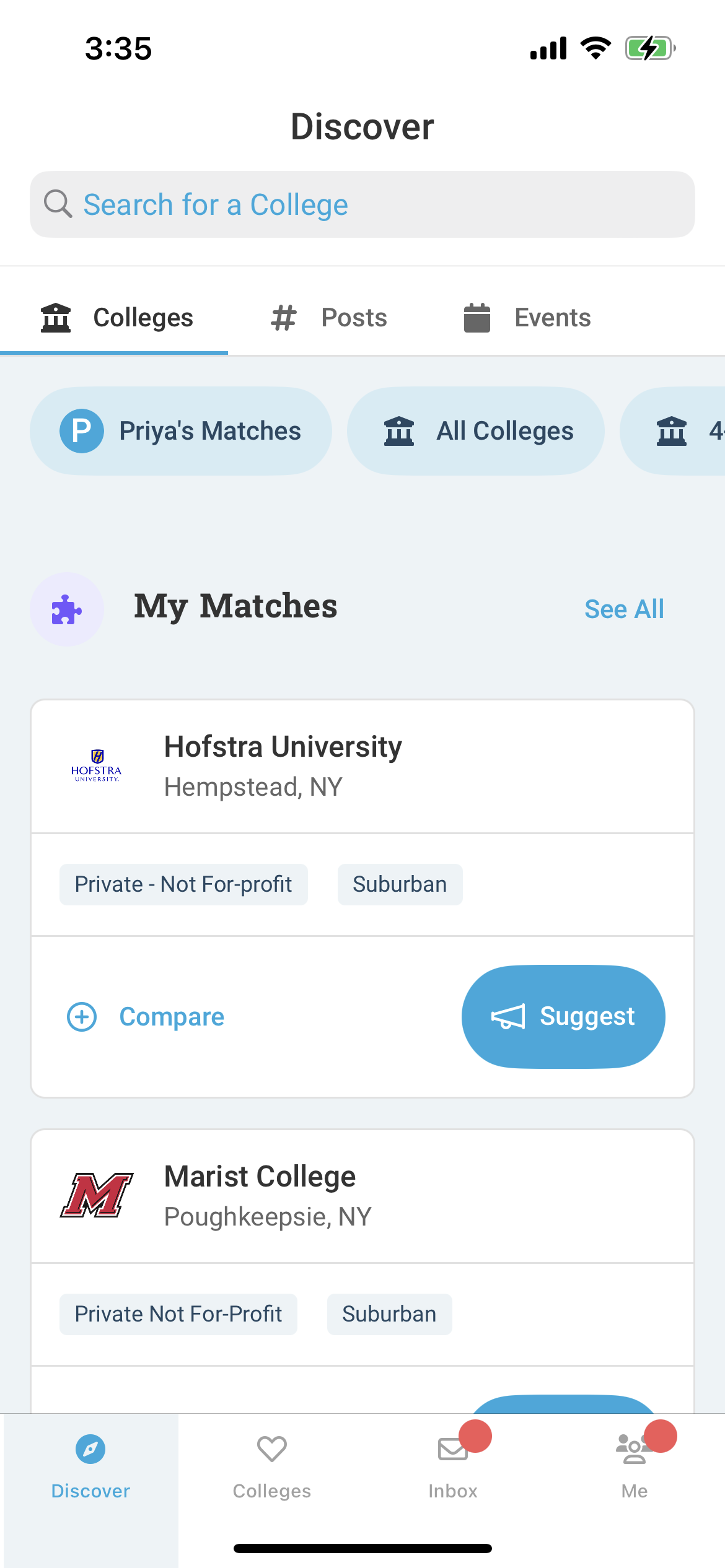 Colleges
When you first click on Discover, you will first notice the search bar at the top; enter the name of any college and click to view their college page.
Along the top menu, you will also notice a button that says "[Your Student's Name]'s Matches"; these are the colleges that match the preferences your student indicated in Scoir.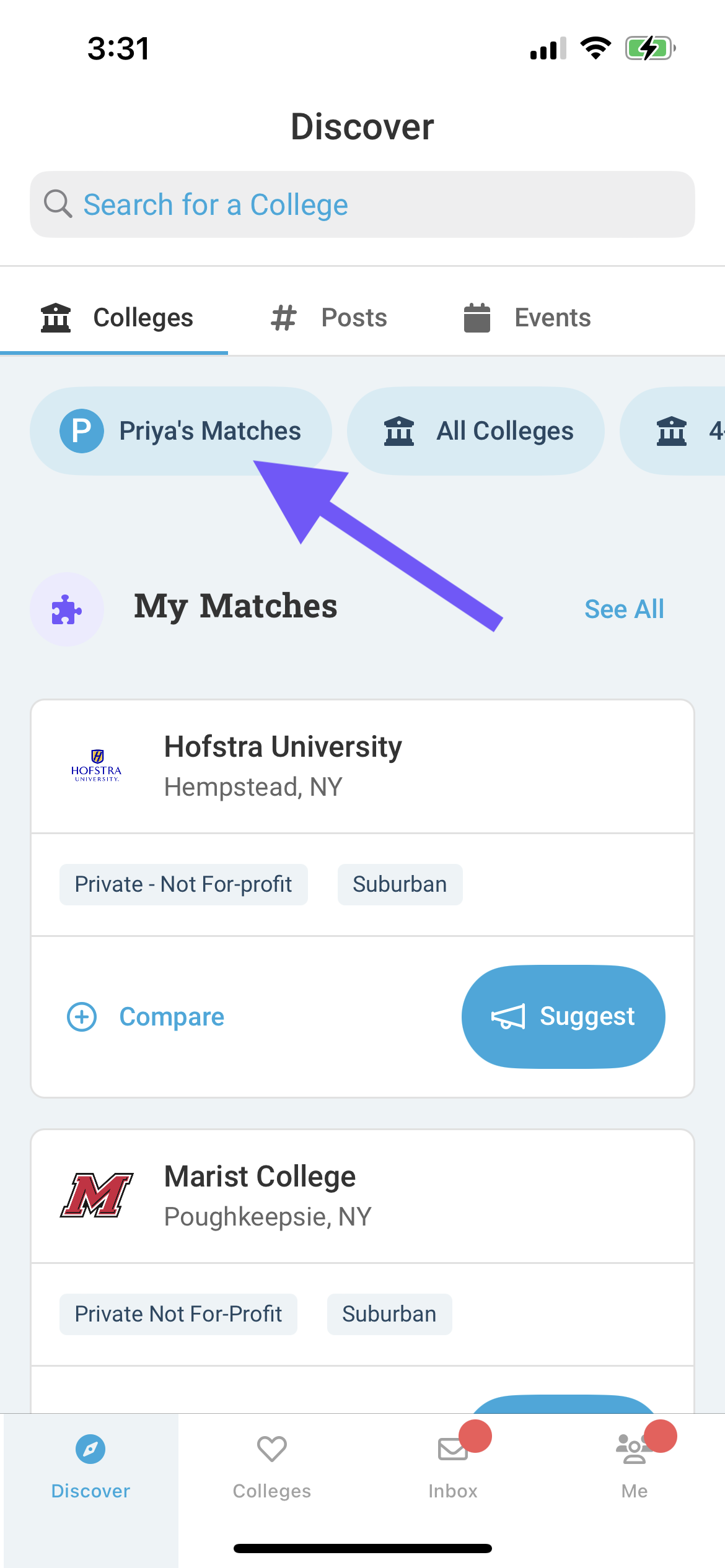 Click on this button to view these colleges, compare them to one another, and/or suggest the college to your student.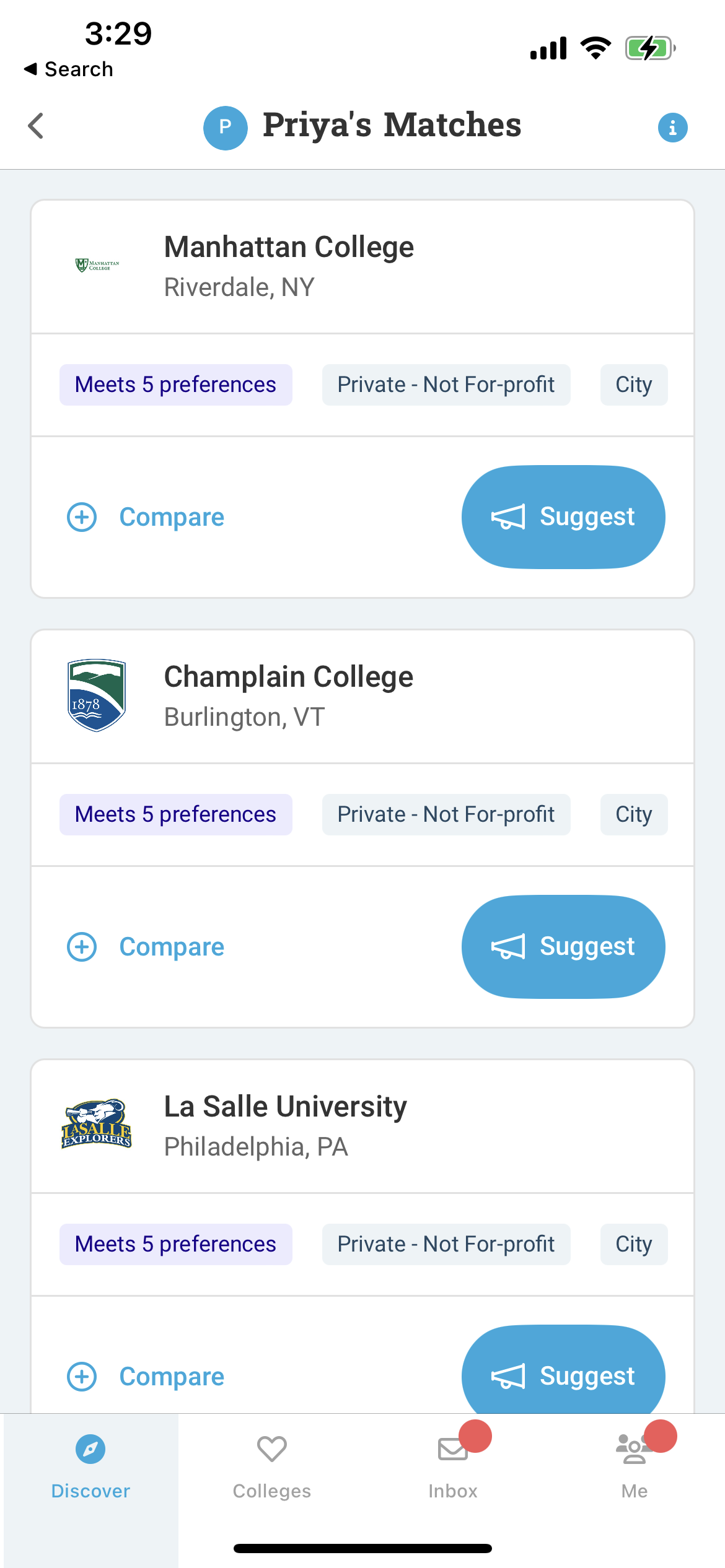 You may also select the button that says "All Colleges."
You can then scroll through to view all colleges or click the Filter button to add filters to your search.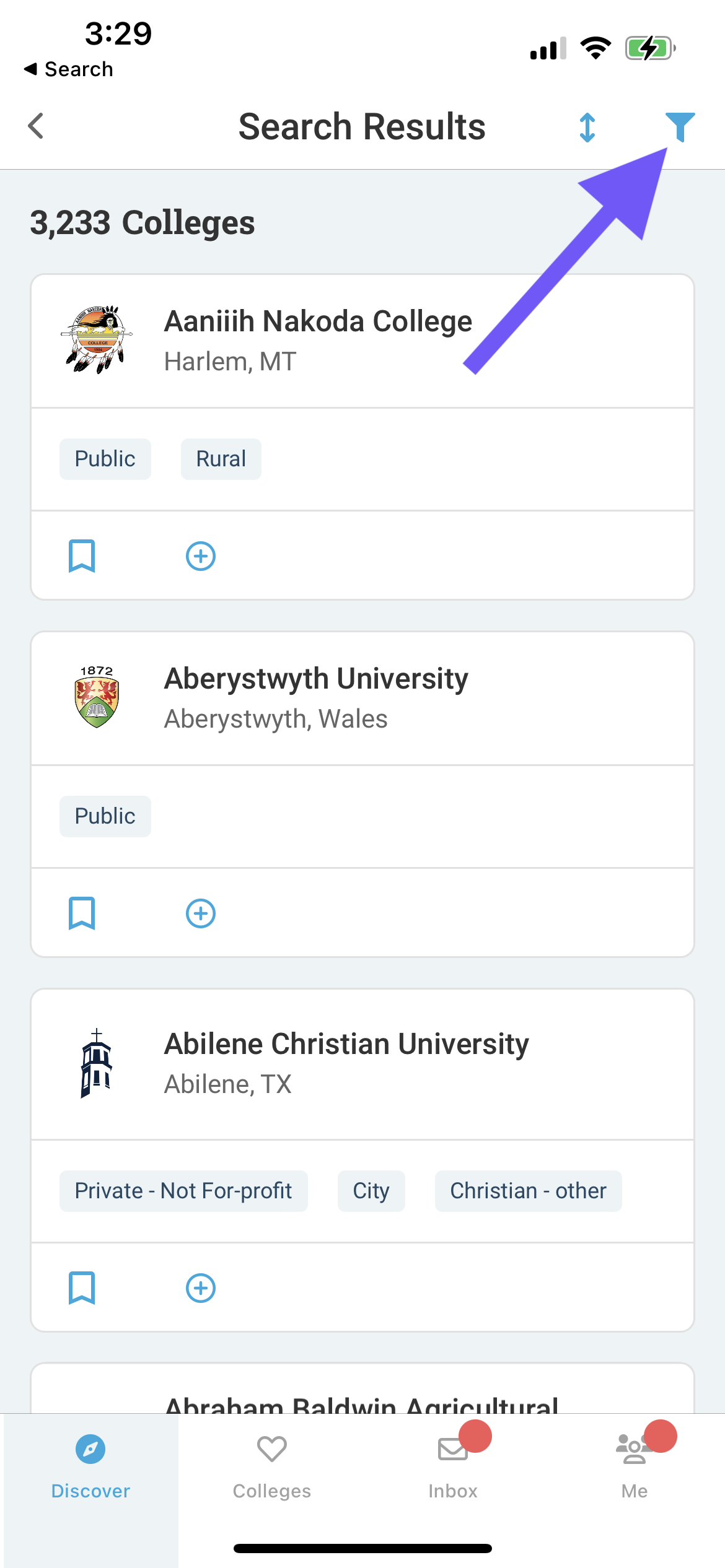 Add as many filters as you'd like, click Save, and view your new results!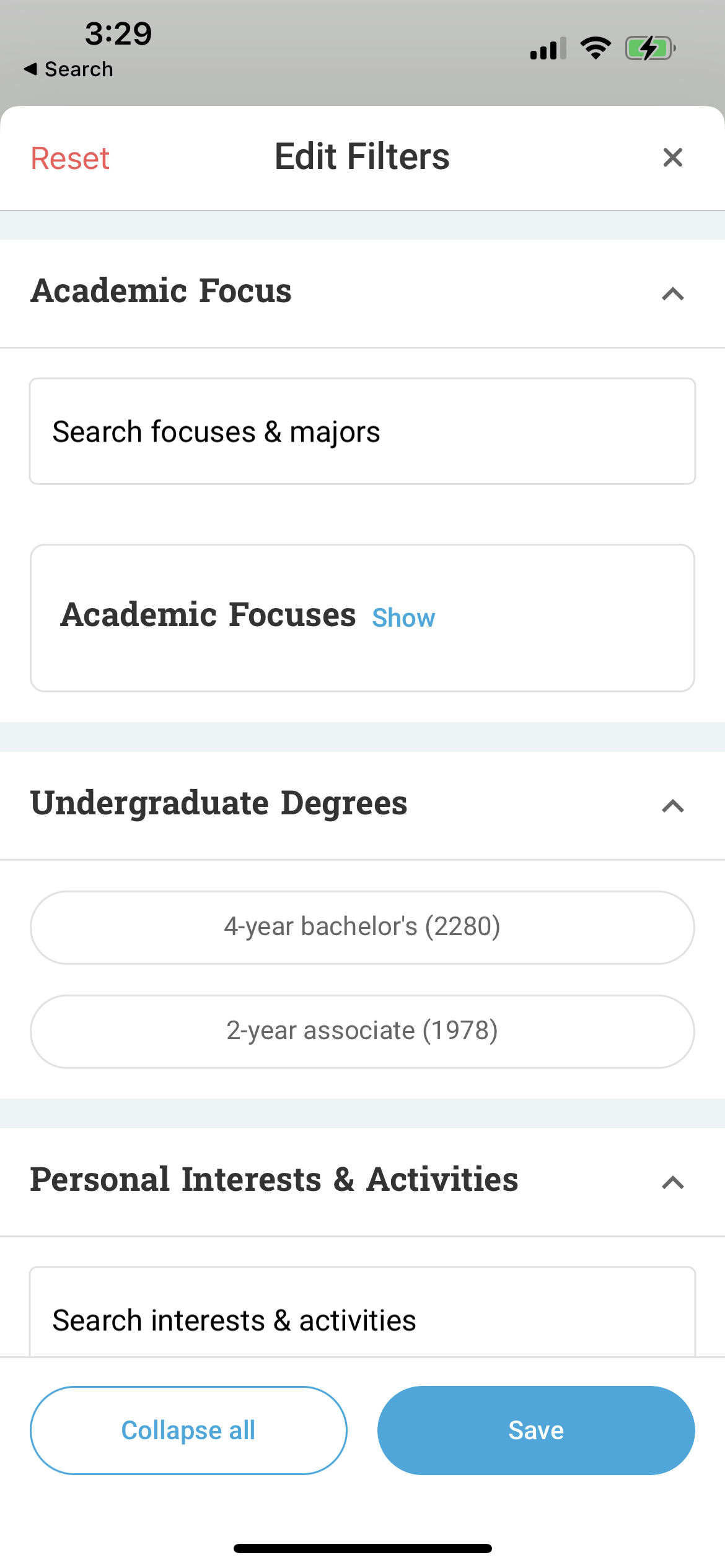 Click any college to view more details, and Suggest the college to your student.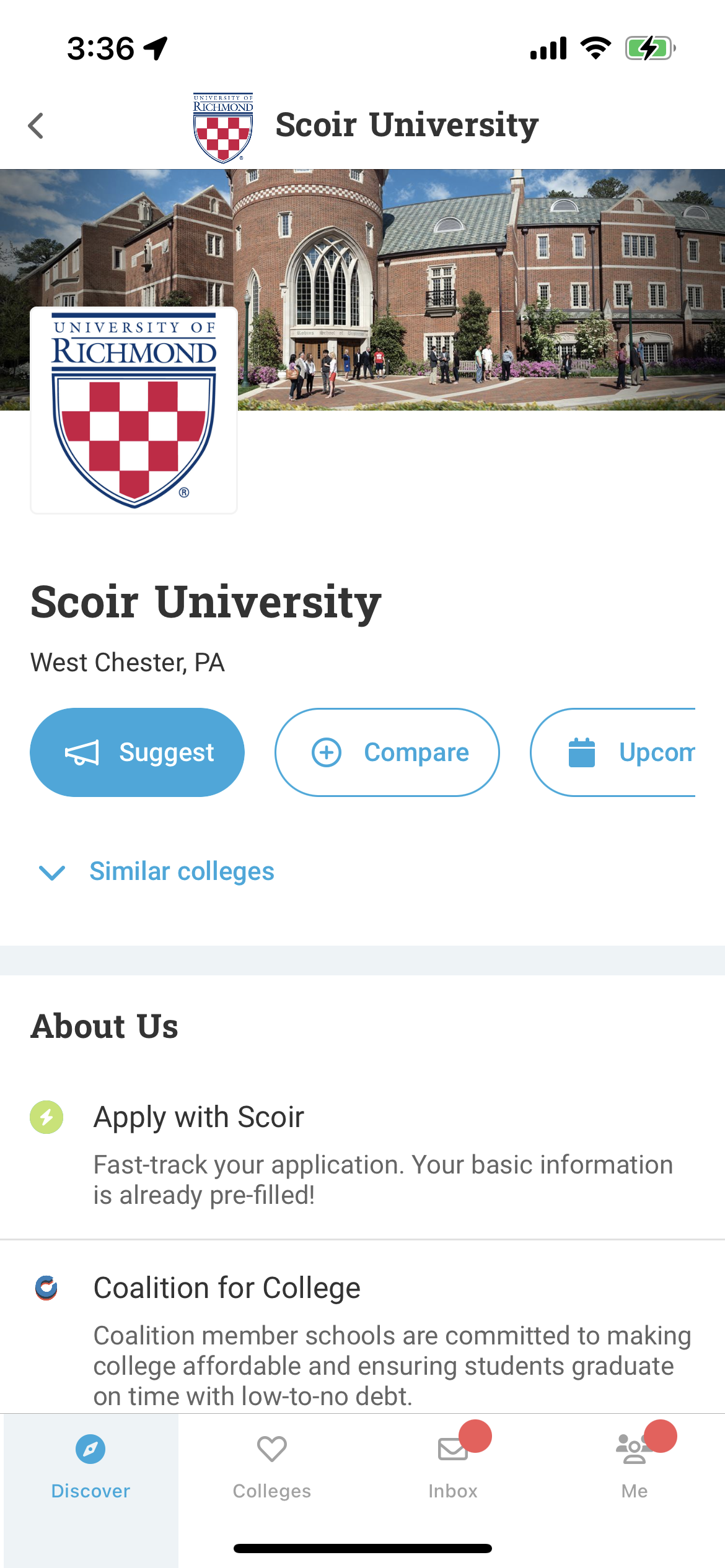 #Posts
With #Posts, you and your student can explore content posted directly from colleges related to areas of interest such as #Internships, #StudyAbroad, and more. To view #Posts, either scroll along the top menu of suggested hashtagged topics or use the search bar to search for your topic. Be sure to add a # in front of the topic you search for!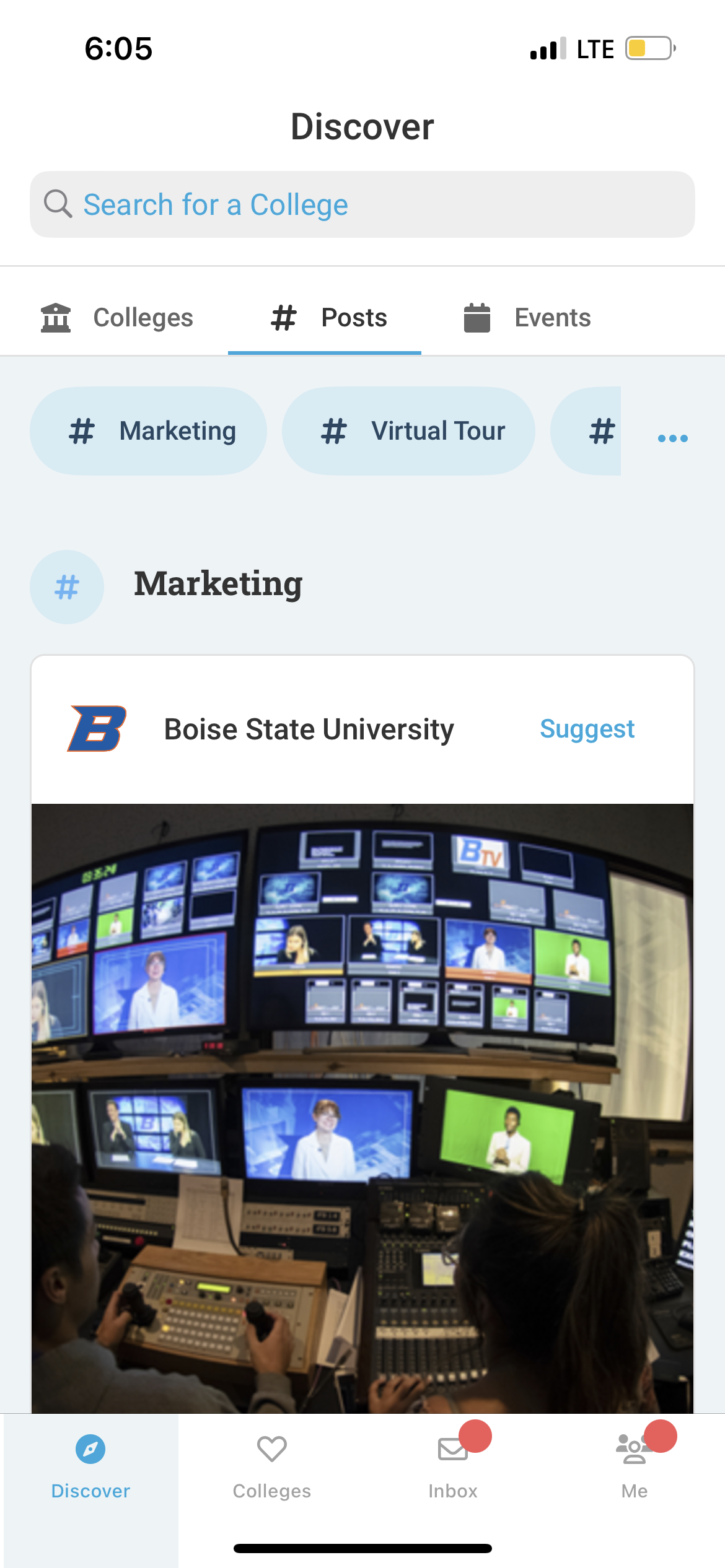 Events
Explore and sign up for events offered by colleges that may interest you and your student. You can use the Virtual Events and Recurring Events buttons to filter your results accordingly. Click into each event to learn more and/or sign up, and Suggest colleges to your student right from the Events page.