For Counselors: Messaging Students and Parents/Guardians
For Counselors: Messaging Students and Parents/Guardians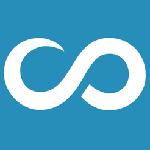 Updated by Chris Needles
Scoir's Counselor application offers robust messaging features to assist you in communicating directly with students and parents.
The Message Center contains tools for direct communication, viewing message history, and notifications of important student activity and college requests.
The Bulk Messaging options allow counselors to communicate with groups of students and parents//Guardians at once.
Learn more about these features below and click on the included links to view step-by-step instructions.
Message Center
Direct Messages allows counselors to communicate directly with students, parents, and counselors in their own Scoir desktop and mobile apps.
Notifications gives counselors the ability to keep tabs of college rep visit requests, student invitations, communication planner messages, counselor assignments, and more.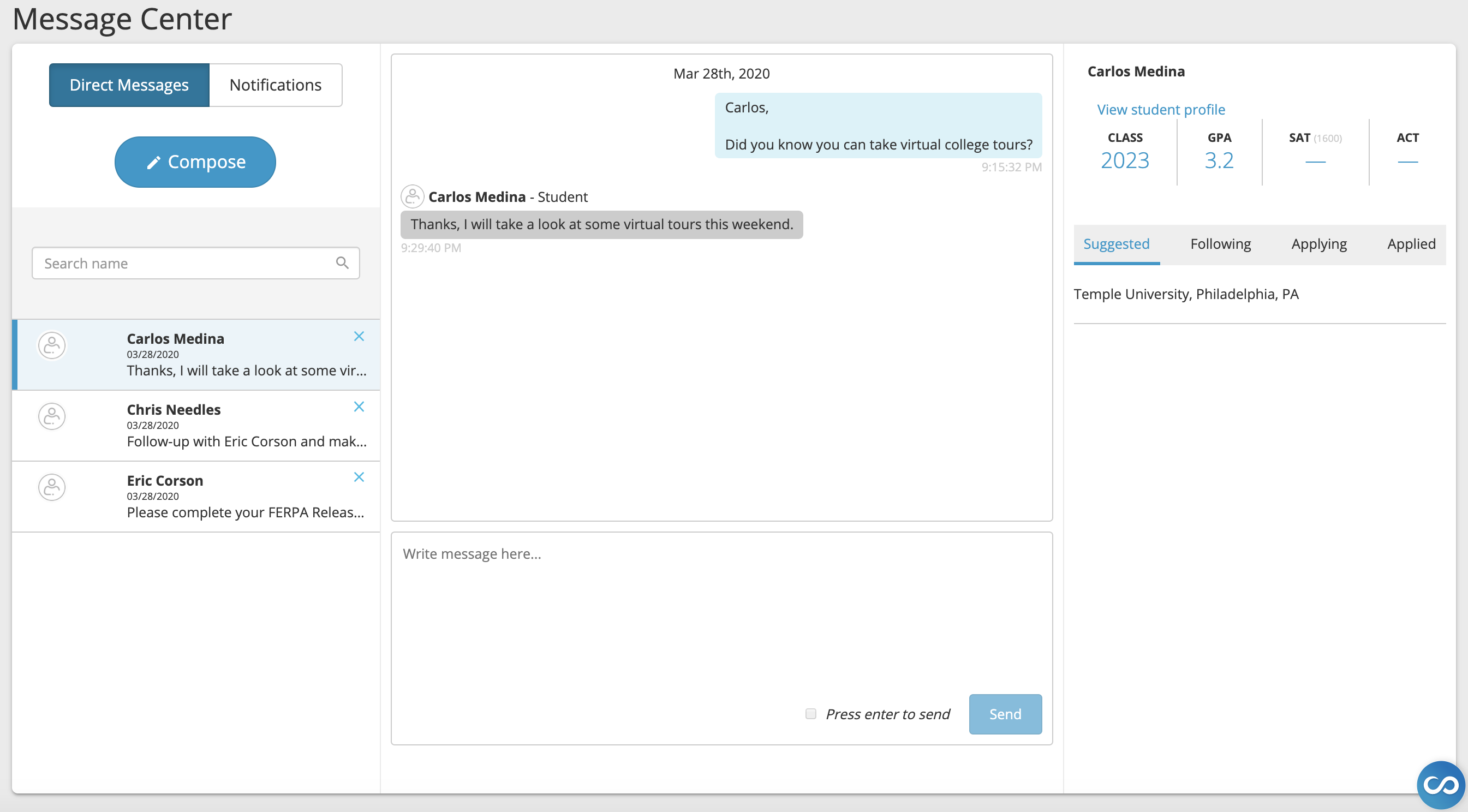 Using the Message Center
For step-by-step instructions on how to access and use the Message Center, view our detailed Using the Message Center guide.
Bulk Messaging Students and Parents/Guardians
Sometimes you might want to send a message to a group of students or parents. Whether it be an approaching deadline or a friendly reminder, Scoir makes it easy to communicate with multiple students or parents at once with the Bulk Messaging feature.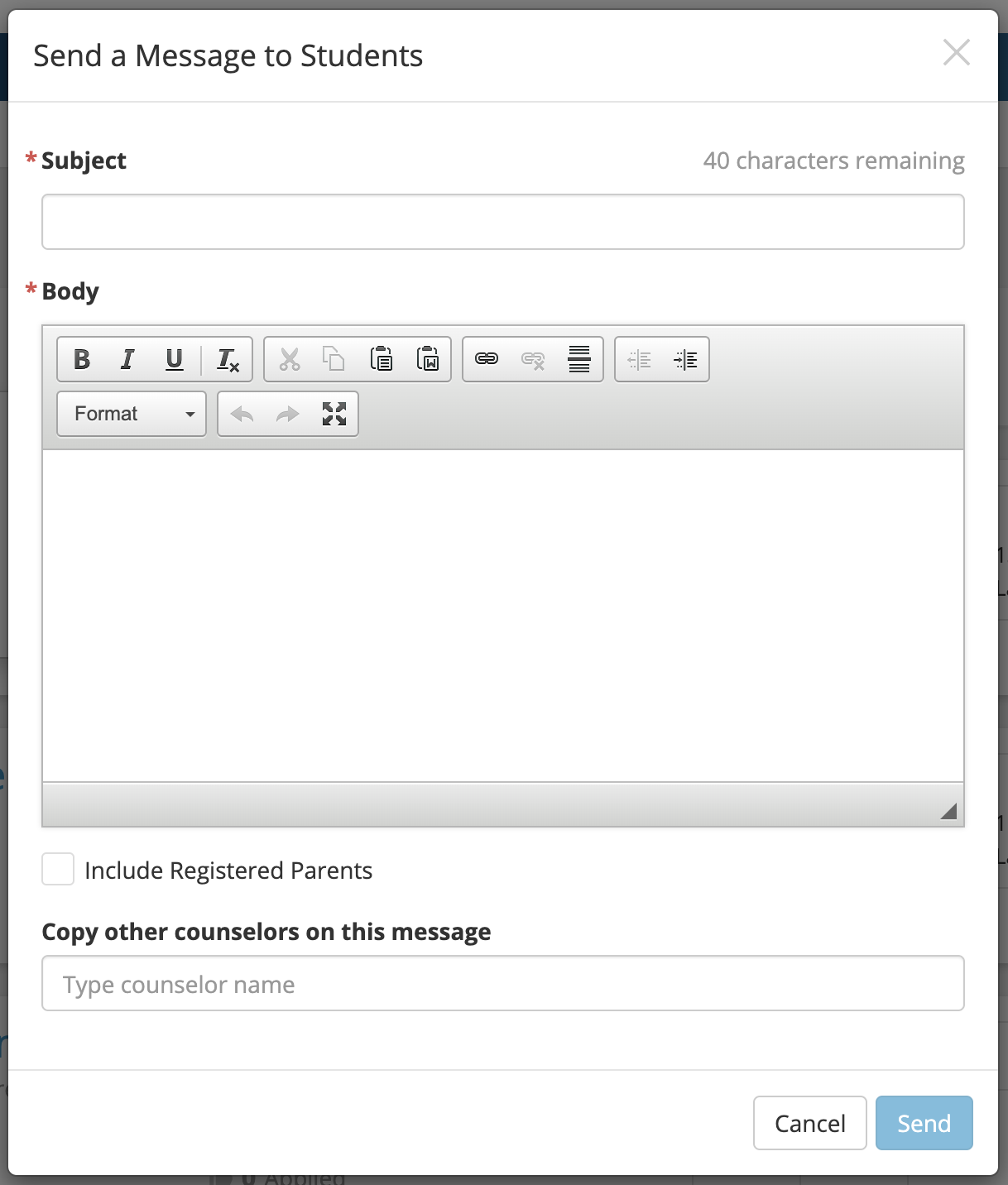 Bulk Messaging Students
Use our Bulk Messaging Your Students guide to view additional information and step-by-step instructions on composing and sending a bulk message to your students.
Bulk Messaging Parents/Guardians
View the Bulk Messaging Parents guide to learn how to send a bulk message to multiple parents at once.
communication, message-center, messages