Configuring Your SSR - Secondary School Report
Configuring Your SSR - Secondary School Report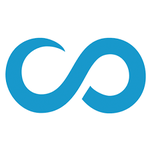 Updated by Client Success Team
Scoir allows you to add and customize Secondary School Reports (SSR) to be sent to colleges.
Beginning with the 2021/22 application cycle, Scoir no longer supports the disciplinary section of the Secondary School Report
School-Specific Custom Configurations
To configure your SSR: To begin, click on the School Settings menu under the More button drop-down of the Scoir app. Choose Documents & Templates, and select Configure under School Reports Template.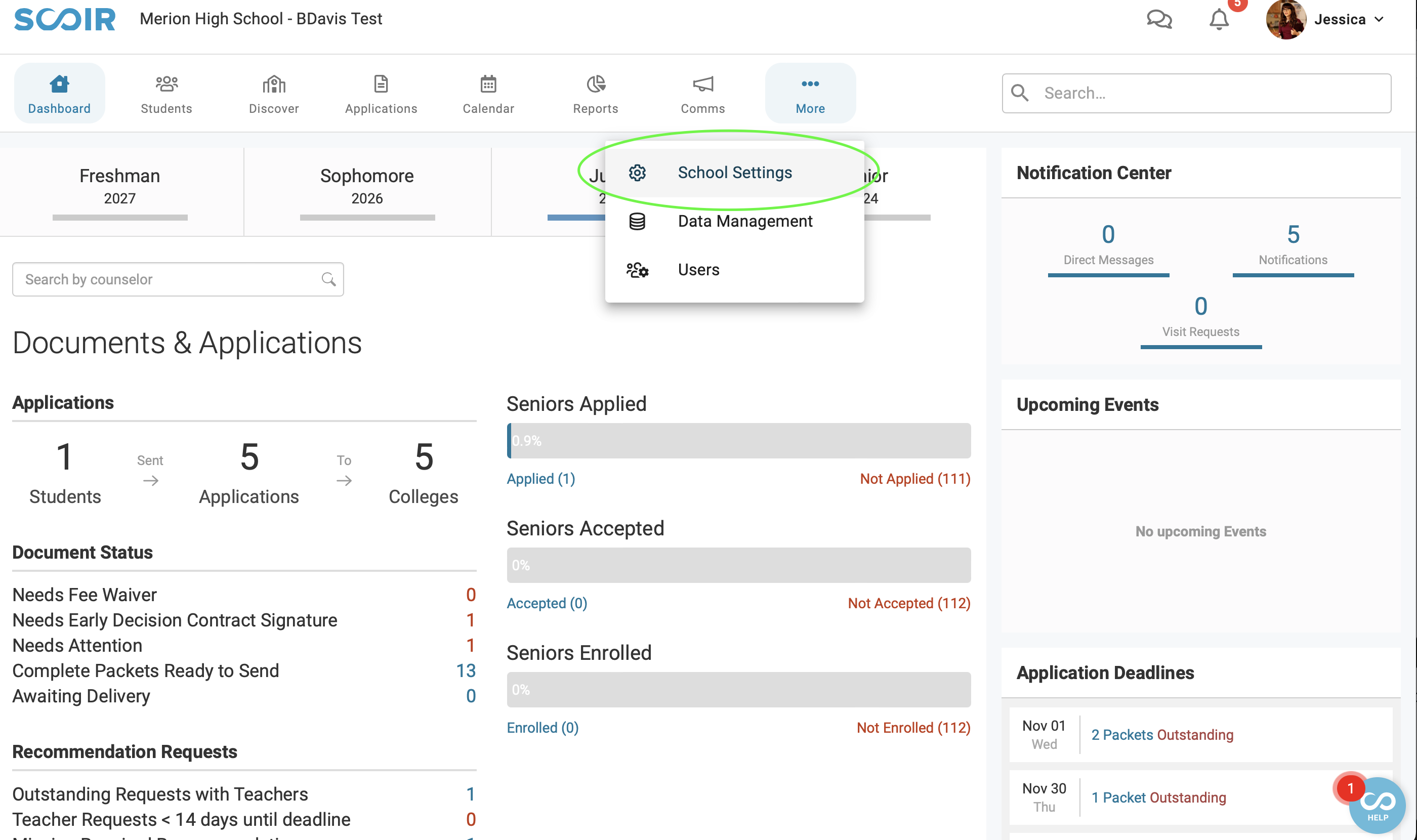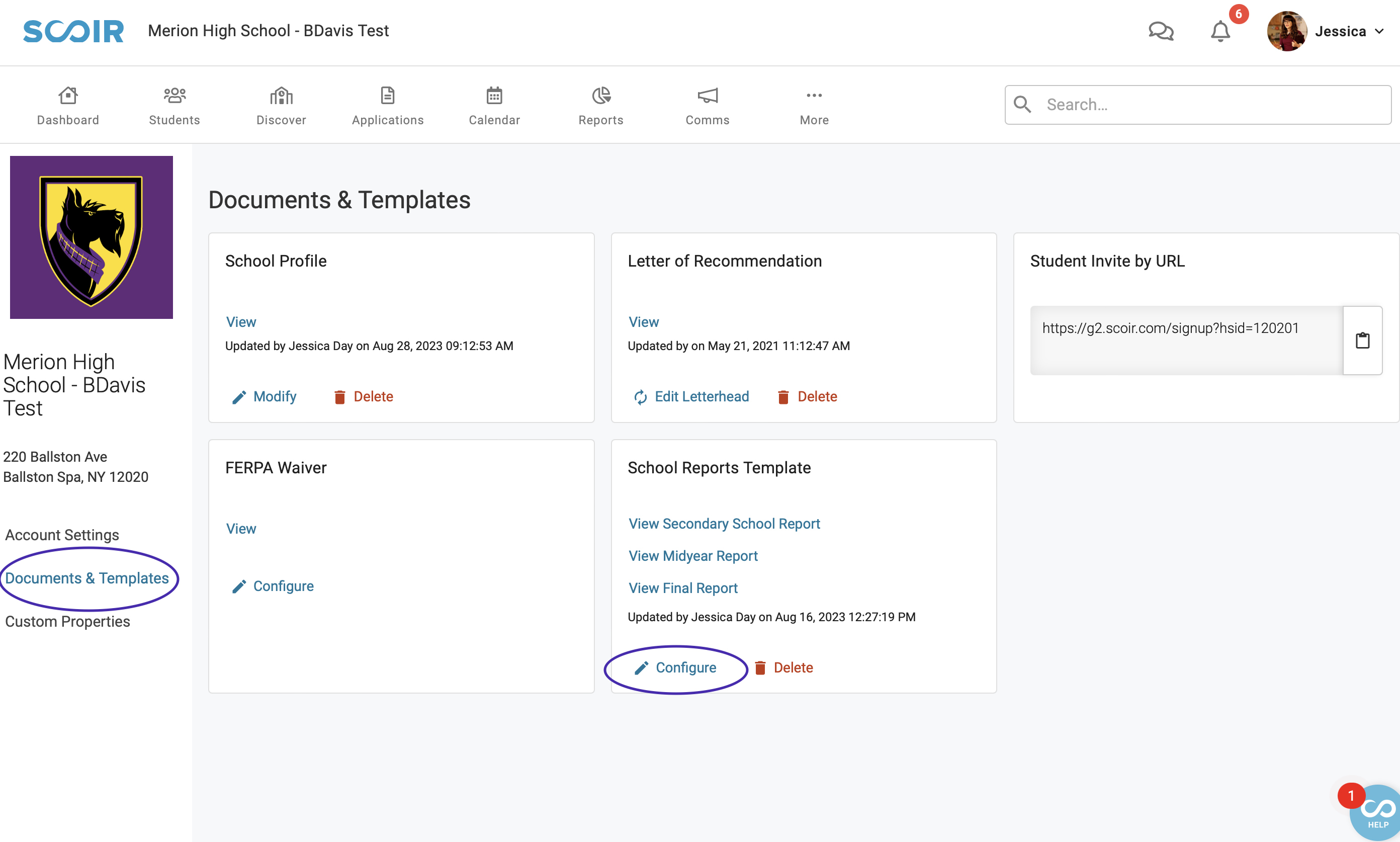 School Policies
Counselors will need to configure the SSR to their high school needs by enabling or disabling the specific areas. As each area is enabled, sub-sections will appear to complete.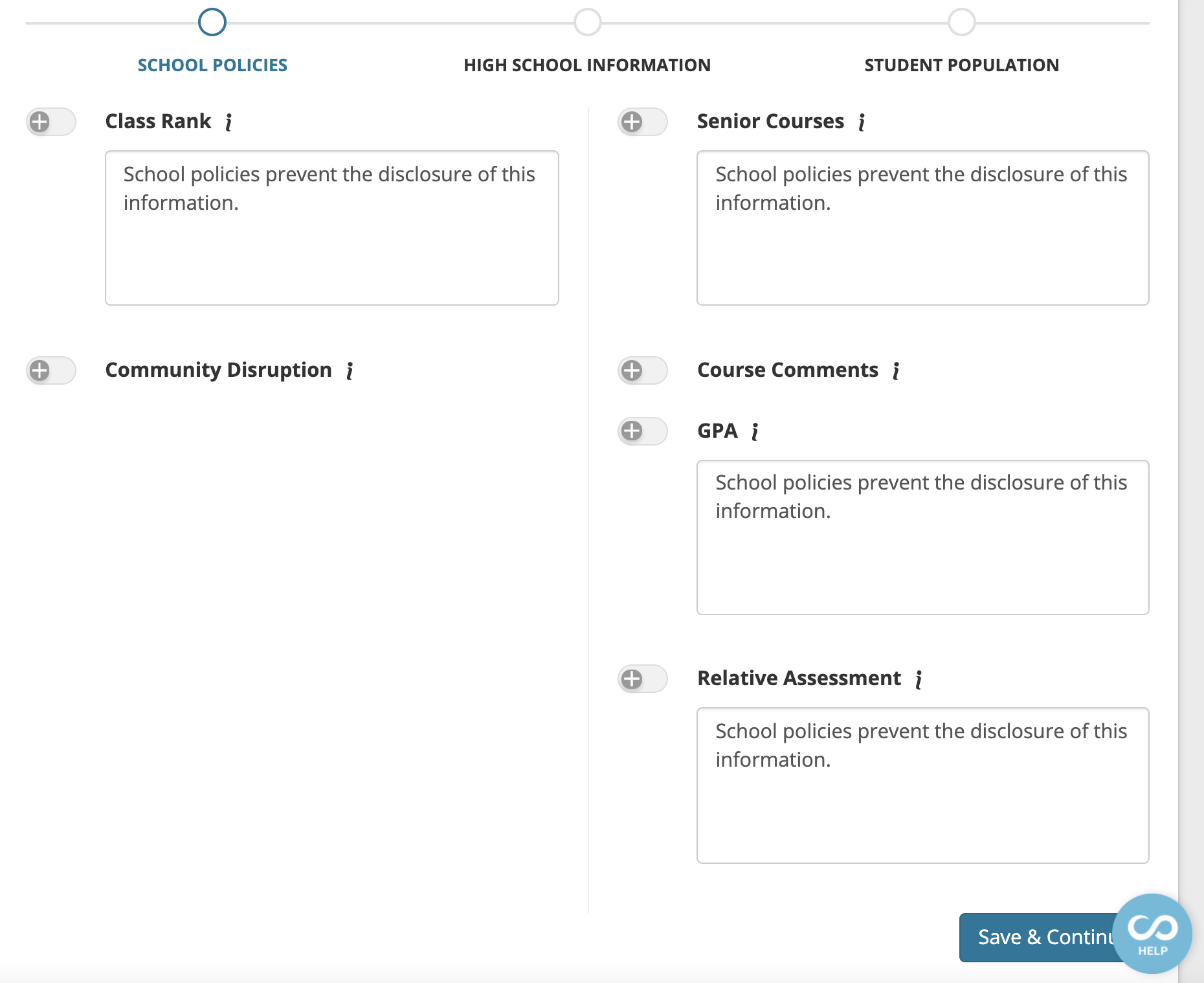 Class Rank
When enabled, class rank is disclosed to colleges based upon the Ranking Method and Grading Scale that you indicate.
The Senior Class Size field is now on the Student Population Page of the SSR.
Required: Ranking Method and Grading Scale.  
Optional: Date of Rank Decision.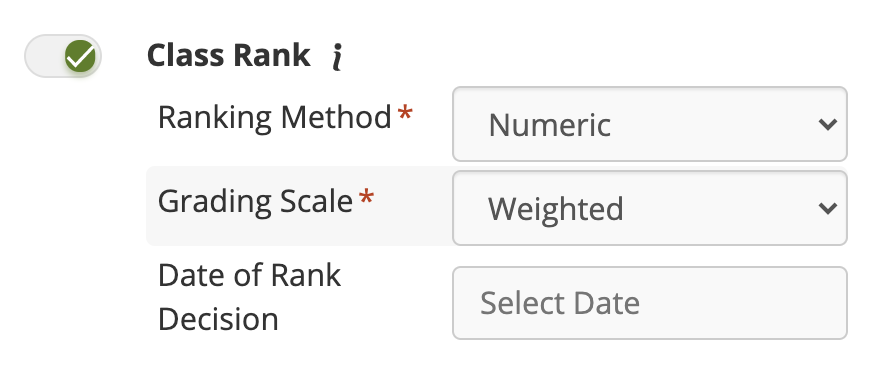 Community Disruption
When enabled, space is provided for you to describe disruptions within your community that have impacted your school.

Senior Courses
When enabled, you may provide detailed information on senior year courses to colleges using one of four methods (Enter in SSR, Attach separate, Counselor discretion, Provide in transcript)

GPA
When enabled, student GPAs are displayed to college based on the GPA reporting method selected.

Relative Assessment
When enabled, you may assess each student in relation to their classmates based upon the subsections selected.

High School Information
High School Information will be pulled directly from your Scoir account. Contact Scoir Support to update this information.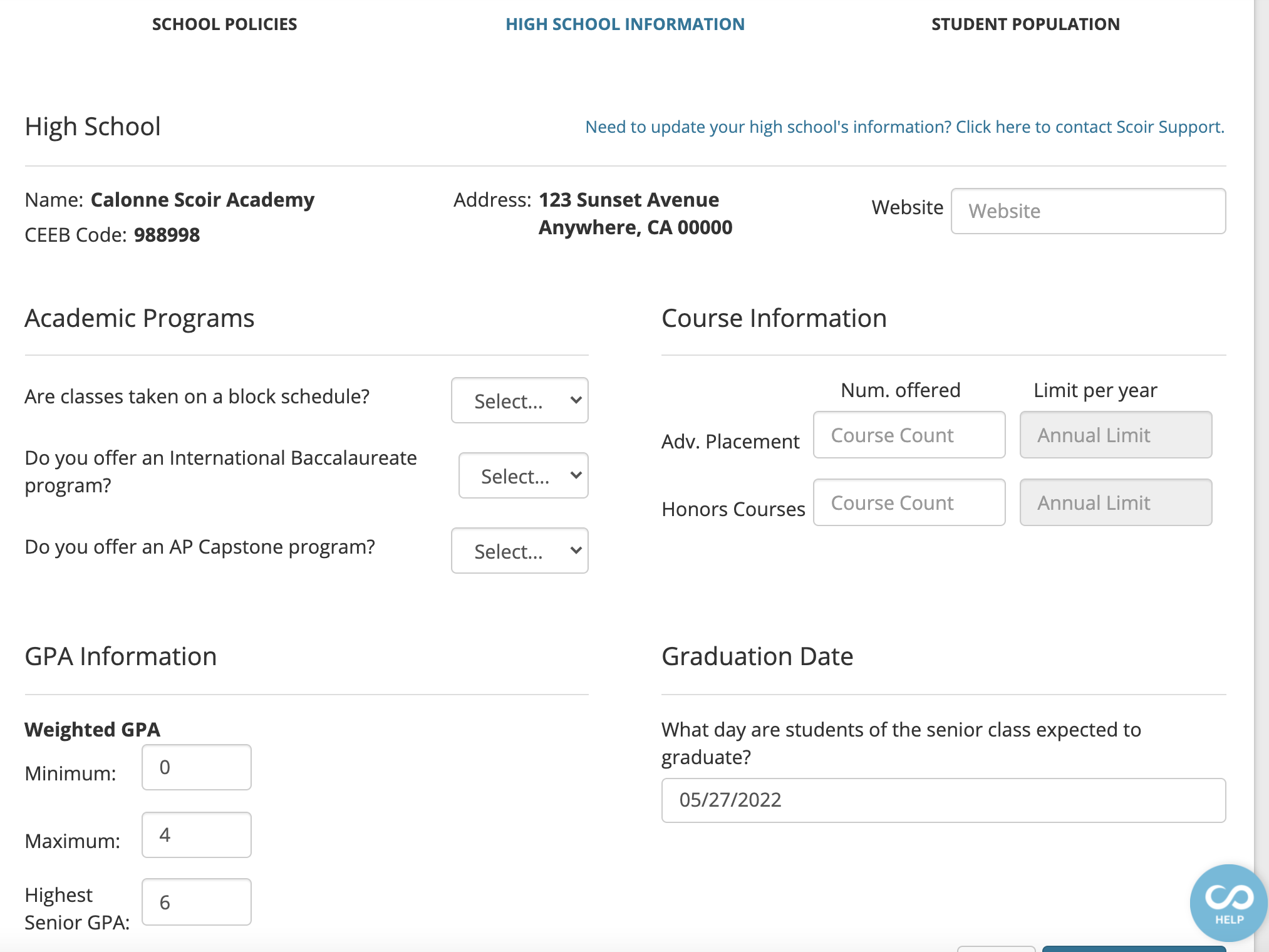 Academic Programs
This information is optional and is used to indicate academic programs available at your school.

Course Information
This information is optional and is used to indicate courses available at your school.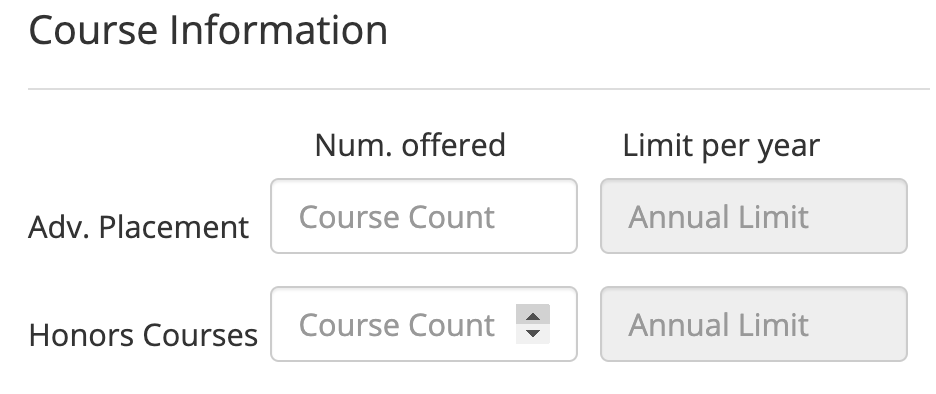 GPA Information
The GPA information is automatically imported from the high school's information.  Contact Scoir Support to update this information.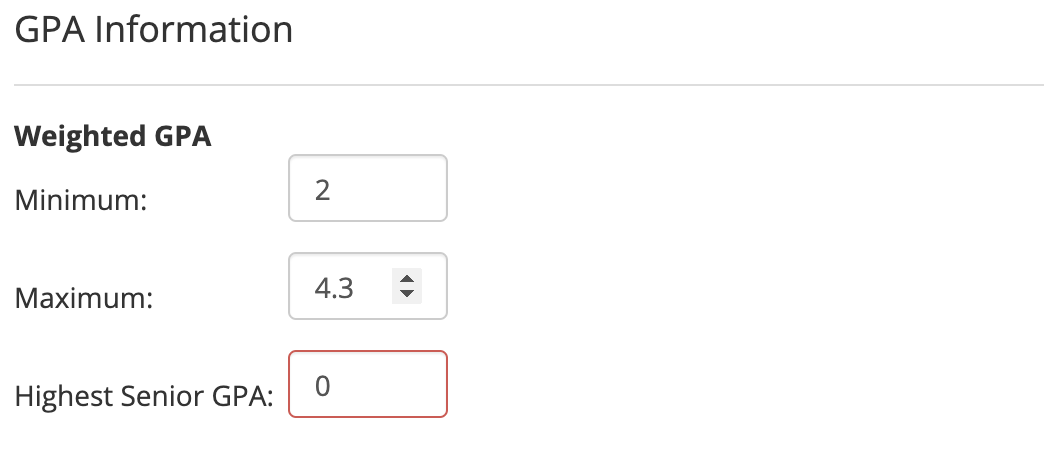 Student Population
Student Population information is optional and used to report on Post-secondary enrollment, Student body ethnicity, Student citizenship, Socioeconomic status, and Senior Class Size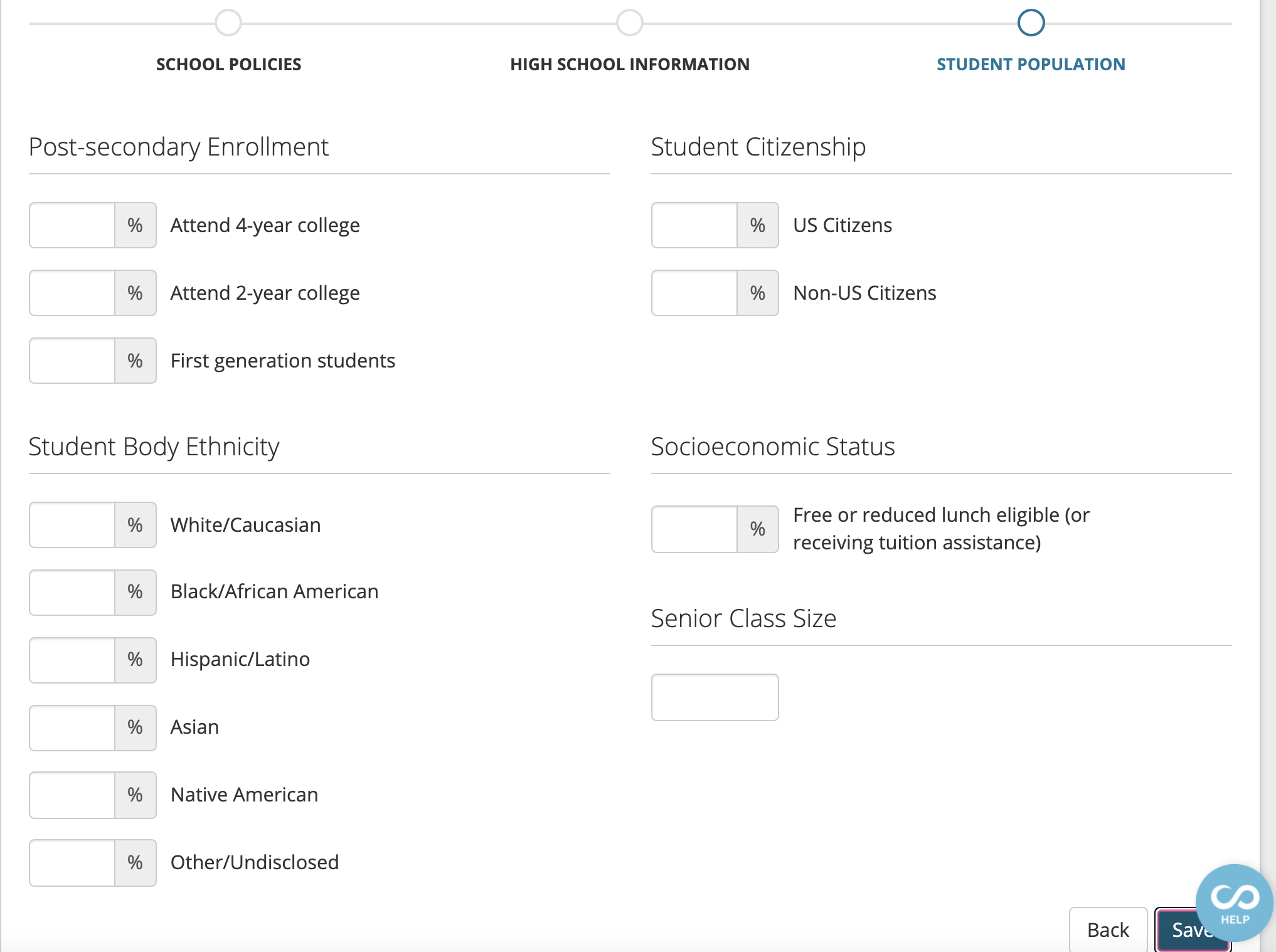 How-To Video
Student-Specific Custom Configurations
To complete student-specific data in the Secondary School Report:
Navigate to the student's My Documents Section of their profile.  
Navigate to Other Documents and hit Create in the Secondary School Report section.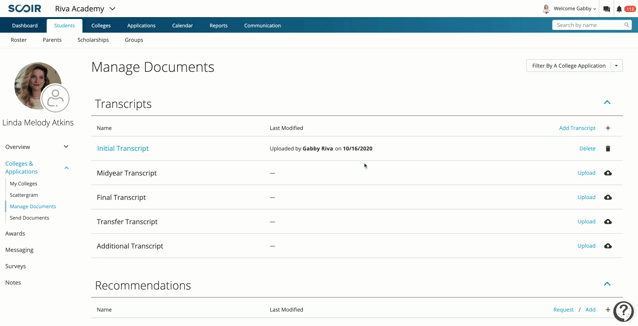 Enter the student-specific information into the report

, choose Save and Continue, and Sign the report by clicking on the Save button.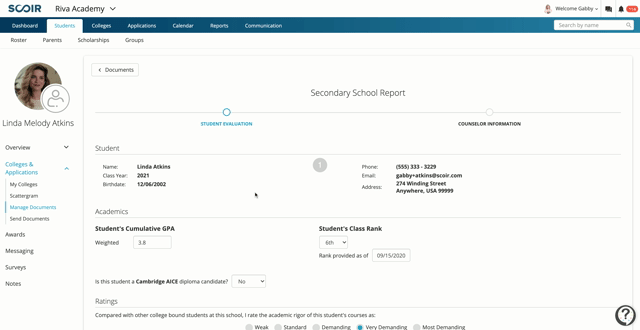 How-To Video
Frequently Asked Questions
For Counselors: Phone Number Showing Up on the SSR?
Phone number data is counselor-specific, so this data won't populate on the SSR until the counselor actually electronically signs the SSR.  Once it is signed, this data will show.  Phone numbers may be added to each individual counselor account by navigating to your name in the top right corner and then selecting Personal Profile. Then, you may edit your phone number on the following screen. Phone numbers should be added prior to electronically signing the SSR.

Fax number data must be manually entered on each SSR if you'd like this to be included.  Because most of the school data is available online, fax numbers are accessible to colleges if they need this.  Otherwise email and phone will be provided as contact data.
For Counselors: SSR Preview is Not Displaying Accurate Info
The preview option of the SSR is just a preview; it does not reflect the school information to 100% accuracy. To see a 100% accurate SSR that will be the one being sent to the school, you will need to create an SSR on a student's profile under 'Manage Documents.' This will show the SSR in depth with all the accurate school information you have entered in Scoir!