SCOIR SSR - School-Specific Custom Configurations
SCOIR SSR - School-Specific Custom Configurations
SCOIR has added the ability to customize and add a Secondary School Reports (SSR) directly in SCOIR!  
This document can replace your existing SSR and be sent to colleges as your high school Secondary School Report regardless of how your students apply.  There are two parts to the SSR.  The school-specific data and the student-specific data.  This article addressed the school-specific data.
NOTE:  Process Application Materials must be enabled to toggle on the 'Enable Secondary School Reports'.
The settings below will be specific to the High School.  These settings must be configured first in order to include student information for any of these categories.  The individual student information will be configured separately for each students on the student Profile page. 
Navigate to your name | School Account & Settings.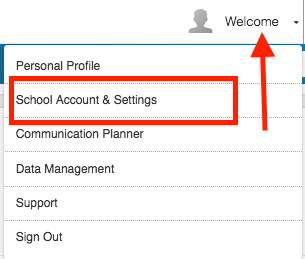 Click on Account Settings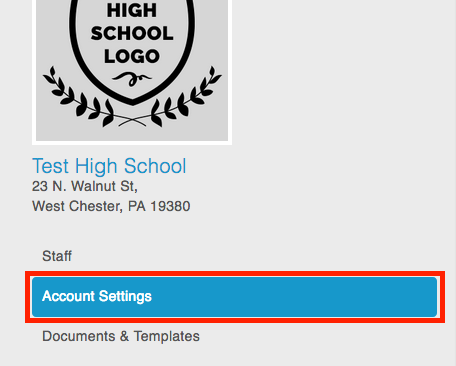 Navigate to the Secondary School Reports and Enable.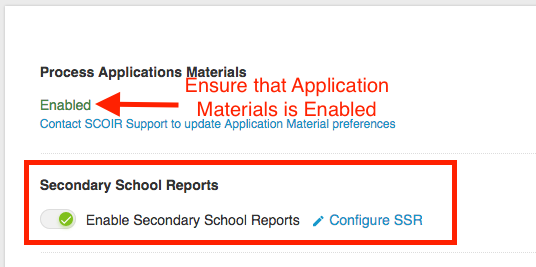 Select Configure SSR

Counselors will need to configure the SSR to their high school needs by selecting or de-selecting the specific areas.  As each area is enabled, sub-sections will appear to complete.  Begin by navigating through School Policies.
Class Rank:  when enabling the Class Rank, two field will be required, Ranking Method and Grading Scale.  Date of Rank Decision and Senior Class Size are optional.

Disciplinary Information:  Is simply enabled or disabled.

Criminal Information:  Is simply enabled or disabled.

Senior Courses: A required selection must be made when this is enabled.

GPA:  Is simply enabled or disabled.


Save and Continue to move to High School Information: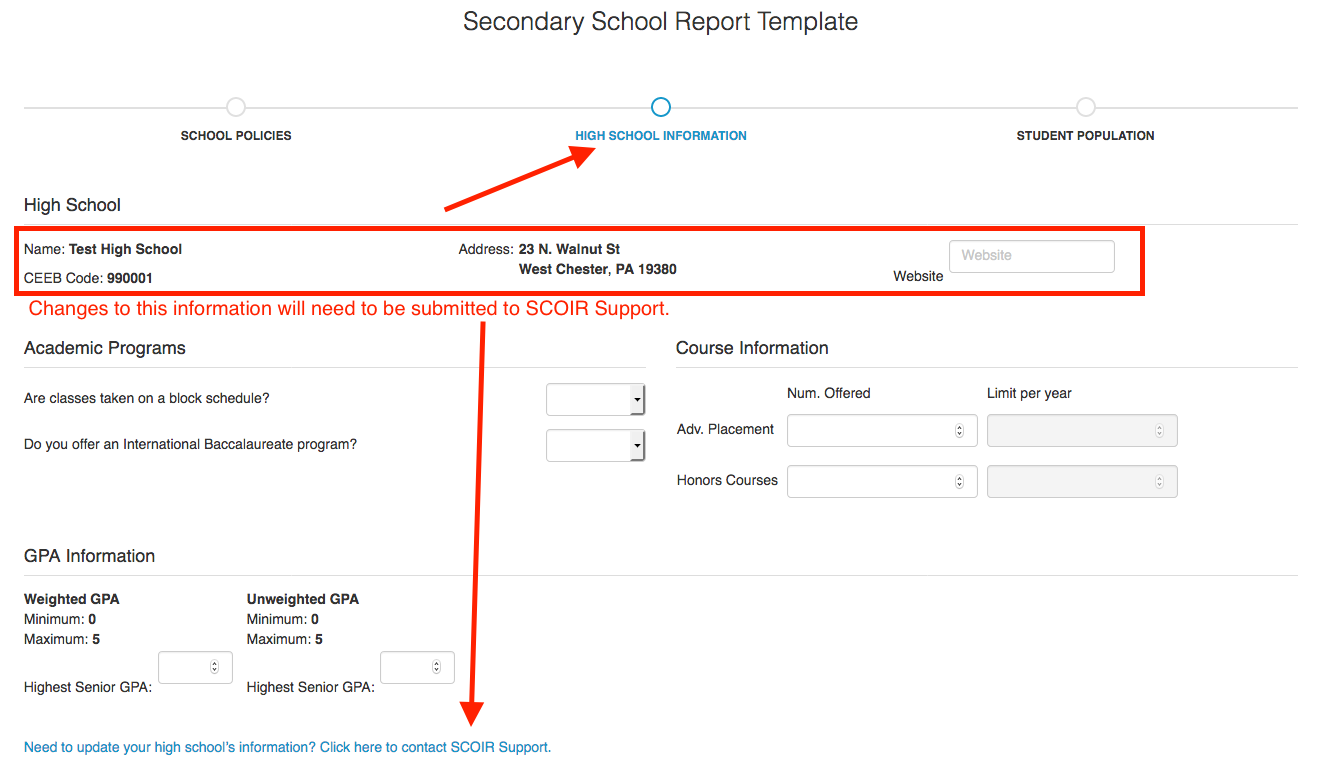 Academic Programs:  Optional

Course Information:  Optional

GPA Information:  The GPA information is automatically imported from the initial settings submitted for the high school.  Changes can be made by notifying SCOIR Support.
Student Population: Optional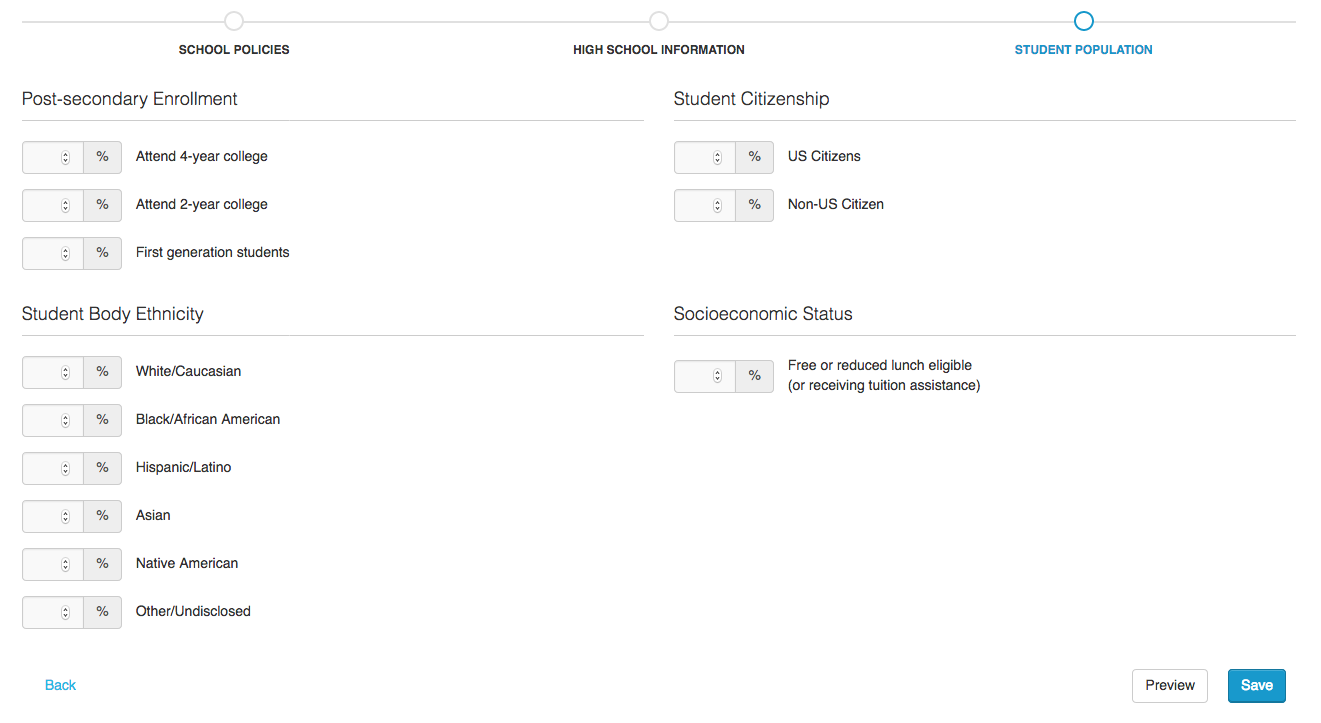 To complete individual student data, please navigate to the student's name in SCOIR | Applications | Materials and select the Secondary School Report section.  For help with the student report, please visit student help.