For Students: The Scoir Mobile App, Inbox
For Students: The Scoir Mobile App, Inbox

Updated by Elliot
The inbox shows you any surveys you may have to complete, notifications, direct messages with a parent, guardian or counselor, and messages from colleges.
College Messages
Colleges on your Following list can send you messages so you can learn more about them. Not to worry, we do not share any personal information about you, colleges just know you are interested.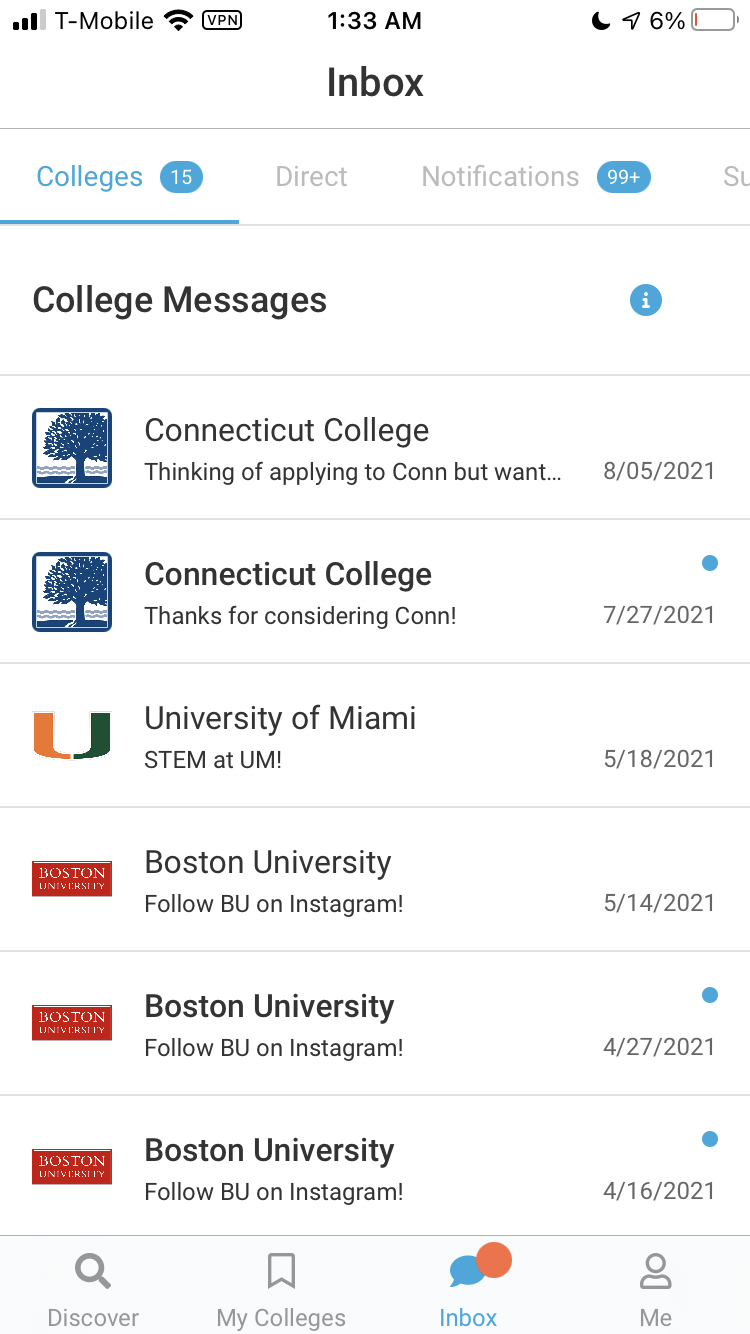 Direct Messaging
The Direct Messaging tab allows you to view and send messages to your counselor or parent
To start a new conversation with a parent or counselor, tap the compose icon at the bottom corner of the screen. You will get a list of counselors in your school that you are able to message.
To return to an existing conversation, tap the cell of the conversation from the Direct Messages list.
Notifications 
To view your notifications, toggle to Notifications. Notifications will be displayed by most recent descending, and unread notifications will be indicated by a blue dot.
Surveys
The surveys tab is where you will be able to view and respond to any surveys that have been sent to you.