For Counselors: Students' Notification of College Visits
For Counselors: Students' Notification of College Visits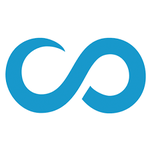 Updated by Client Success Team
When a college is scheduled to visit, students with that college on their My Colleges list will receive both an email and an in-app notification, which they can use to register for that visit.
The email will appear like this: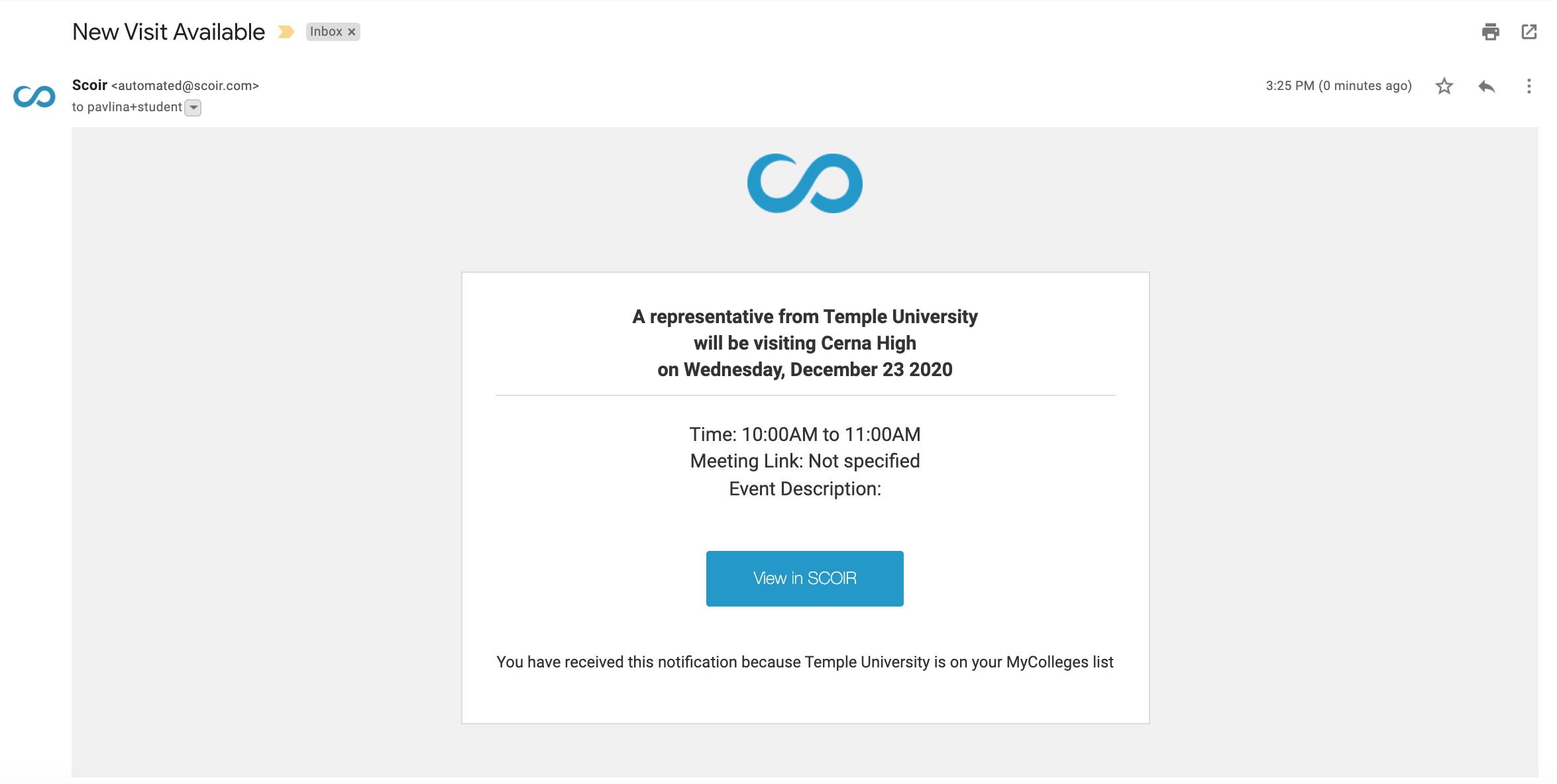 Registration may be completed by clicking on the View in Scoir link.
Additionally, the visit will also be visible on the student's dashboard under Upcoming Visits & Office Hours and it will appear as a notification in their Message Center.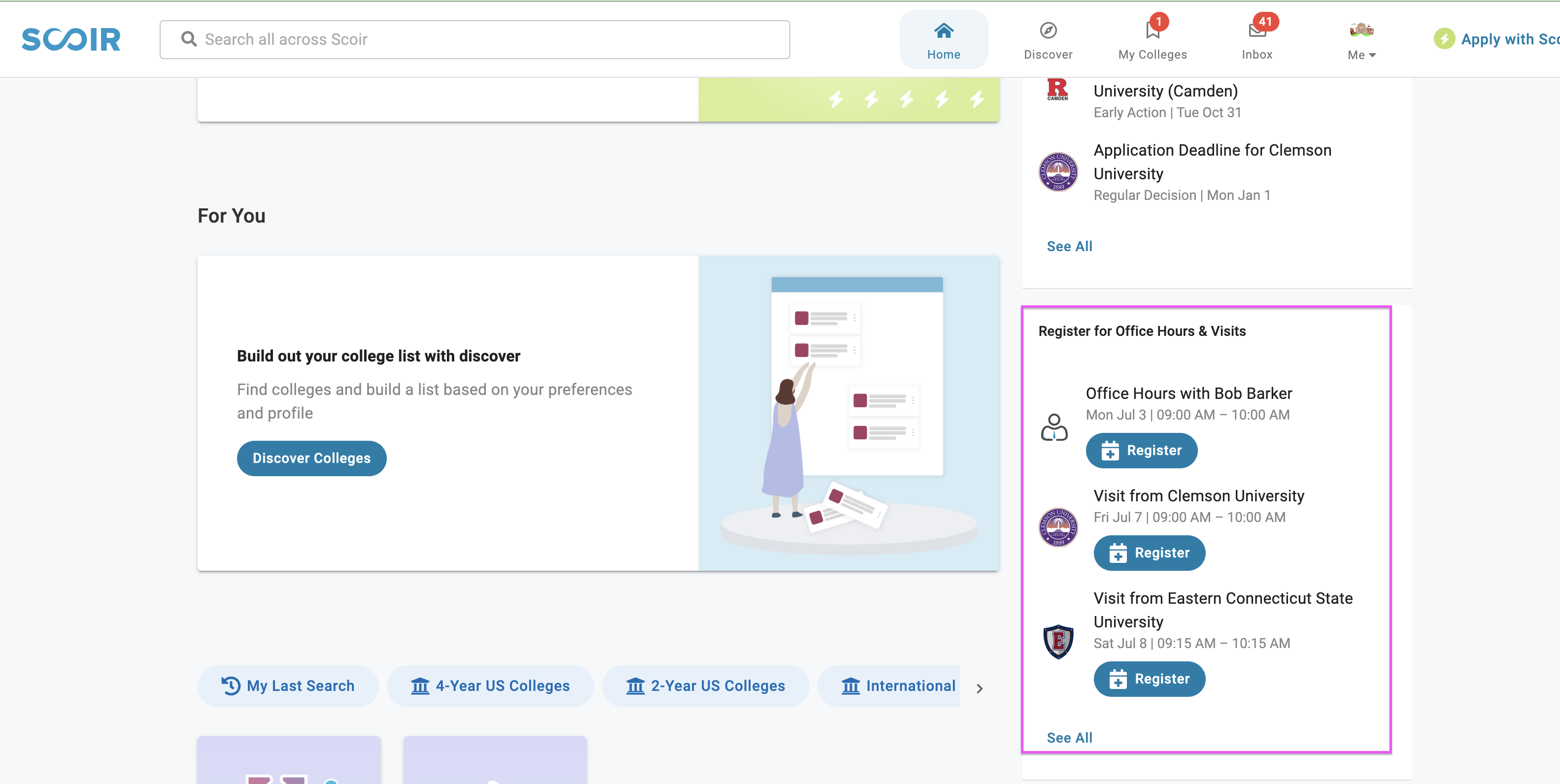 Once the student registers for the visit, they will receive an email and a notification in Scoir one day prior to the visit, as a reminder.  You can encourage students to download our Scoir mobile application (on iOS); students with the app will receive a push notification reminding them of the upcoming visit.
calendar, view, week, month, events