Students' Notification of College Visits
Students' Notification of College Visits
When a college is scheduled to visit, students with that college on their My Colleges list will receive both an email and an in-app notification, which they can use to register for that visit.
The email will appear like this: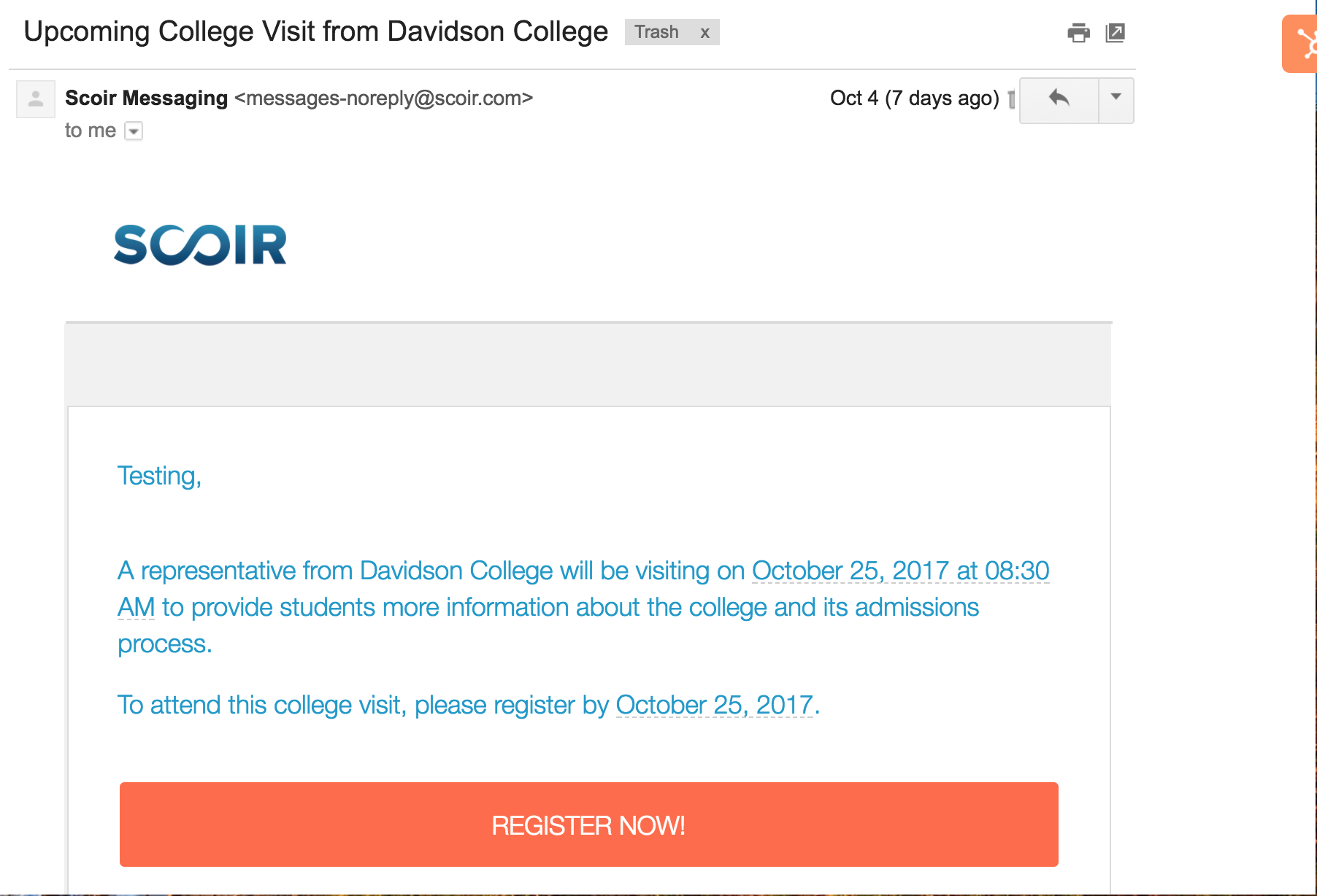 Registration may be completed by clicking on the 'Register Now' Link.
An additional method of registration is clicking on the student notification tab which will open the last 10 notifications.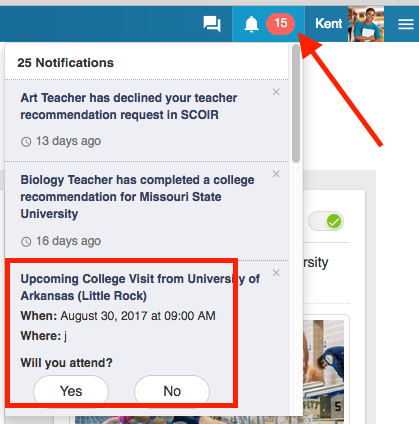 Student will receive an email reminder the day before any visit for which they have registered.