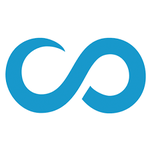 Updated by Client Success Team
Inviting Students from the Student Roster
Inviting students individually is easy and can be done from the Student Roster.
Select the Students tab from the top-level navigation bar.   
Click the icon on the left of the screen to open your filtering options, then filter your students accordingly, and click "Apply."​​ 

​​Click the student tile (white space) to select or de-select the student. ​​
​​Once you have selected students from the roster and are happy with your selections, go to the Actions dropdown, and click Invite.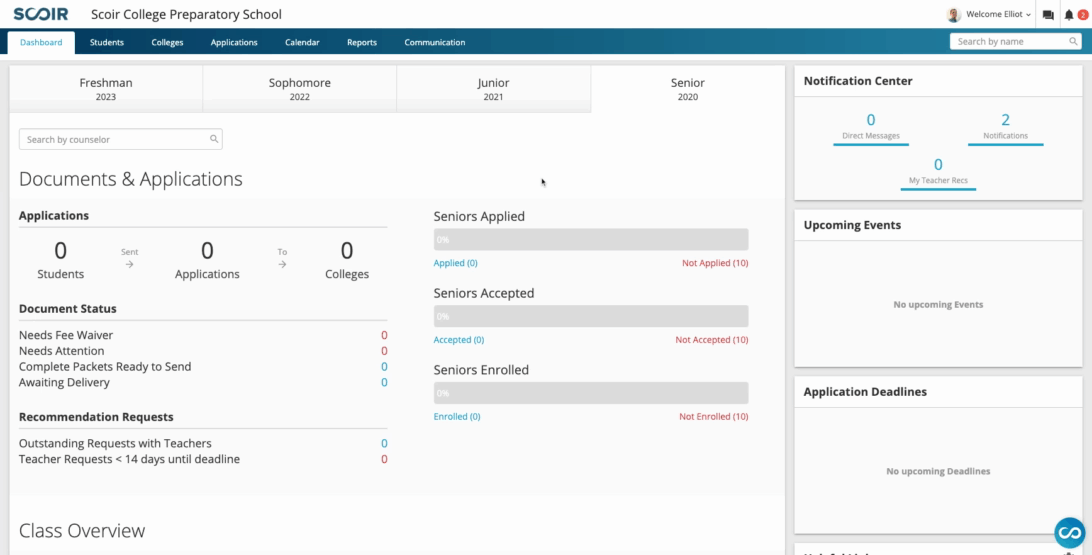 Any time you send out student invites, Scoir automatically excludes registered students. Inviting these students again won't result in them receiving re-invites.
Once an invite is sent, students will automatically receive up to five registration reminders, or until they register or
dismiss the invitation
. Invite links remain active for 7 days from their send date.
Inviting Students by Class Year
Inviting students by class year is easy and can be done from the Data Management page.
Navigate to your welcome dropdown menu in the top right corner
Select Data Management
Click Invite Students by Class Year
Select the class years to include and Send Invites!  That's it!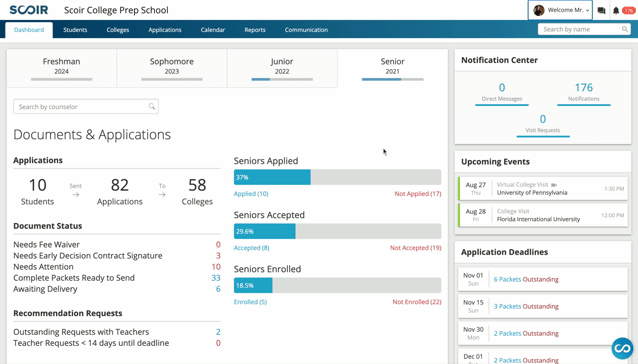 Inviting Students Via URL
We now offer a unique URL which counselors can publish on any site, or give to their students. This URL is specific to your high school. 
Navigate to the dropdown menu, specifically School & Account Settings. On the left side pick Documents & Templates. Copy the unique URL and send this to your students or display on a school site so your students can quickly and easily access this for registration!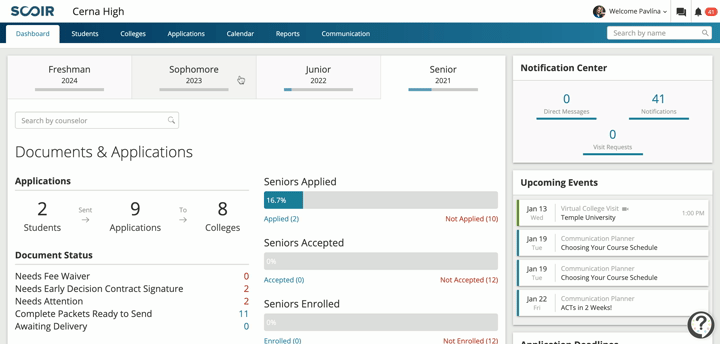 This way, students can sign up using an email account of their choice.
The Student Invite Email
Students will receive the following email, letting them know their high school is now using Scoir.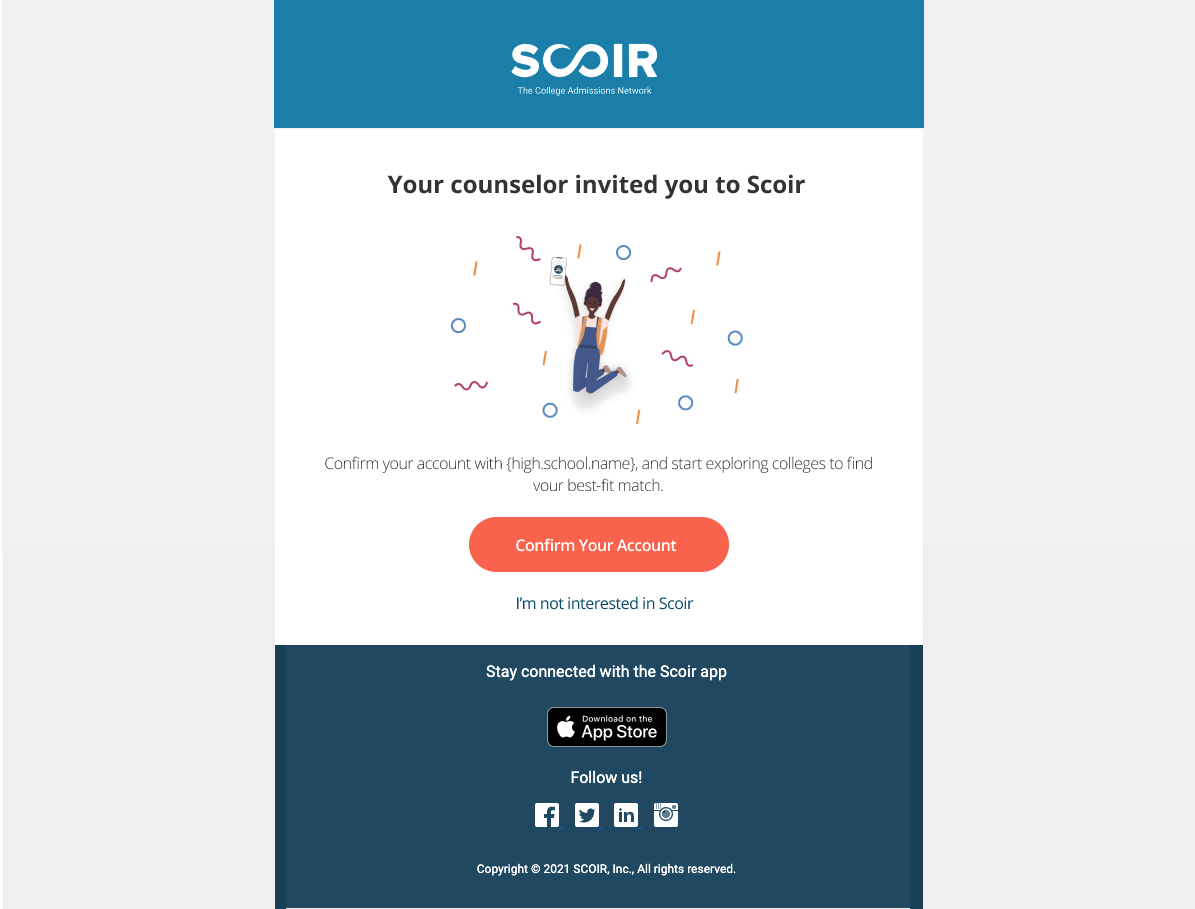 Students can opt-out of invites by clicking "I'm not interested in Scoir" and filling out the subsequent form. This will prevent the student from being invited to your school.
Frequently Asked Questions
User Reports Invalid Email Registration Link
Many times counselors will be the ones sending invites to join Scoir. If more than one email gets sent, some email systems will nest the invites inside one another. Google, for example will list one invite email with a (2) or (3), indicating more than one email is nested inside this communication. 

If more than one invite was sent, the first invite registration link will be marked invalid.  Each time an email invite is sent, the link in the previous email is marked invalid so that it is not being used by someone other than the parent.
It is very important that the user click on the registration link in the most recent invite (which is generally at the bottom). That is the only link that will be valid and allow them to register their account. 
If a user is getting an error of an invalid link, please ask them to ensure the email they are using has the most recent date/time stamp on it.
I received an email but I never registered my account
If you are unable to locate the email you received from your high school to register your account or if you deleted it, we are able to generate another email to you.
Contact your Scoir Client Success Manager or email support@scoir.com to request another invitation be sent. Please include the email address along with the associated high school. You can also contact your Account Administrator to re-send the email invite.
Email invitations expire in 7 days and users need to be re-invited afterwards.