For Parents/Guardians: Viewing your Student's College List
For Parents/Guardians: Viewing your Student's College List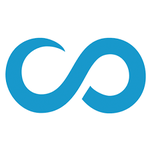 Updated by Client Success Team
Your Student's College List can be displayed by clicking on the My Student tab tab at the top of the page, then on Colleges & Applications: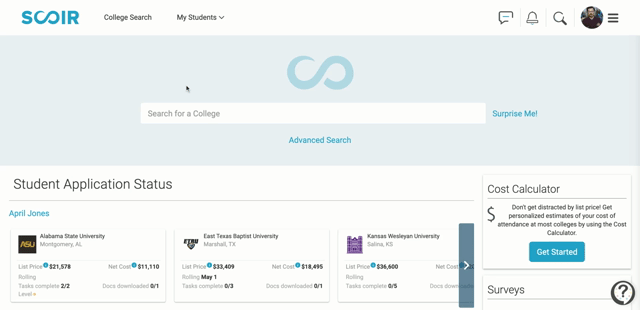 College List Overview
The College List is broken into four lanes: Suggested, Following, Applying and Applied. The status of the college list is updated every time your student takes an action.

Anatomy of a College Card
Clicking on a College card displays college logo, college name and location. There will be a blue button at the top to navigate to the college details page with more data on that college.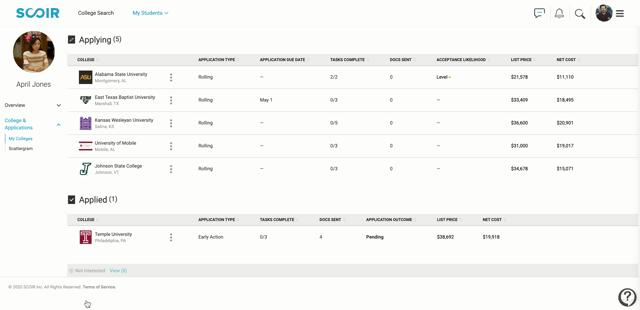 Application Status
Here you can find the status of the student's application and whether application was submitted to the college. Additionally, you can also see the outcome.
My College Checklist
This is the task list displayed to assist students with the college application process.  These lists are made to assist the student and may not be 100% correct.  Students should always consult the college website as these requirements change frequently.
Application Document Status
Displayed is the name of the document and the date that the document was forwarded to the college.
Activity Feed
Movement of cards is shown by a date stamp.