Adding and Managing Faculty and Staff
Adding and Managing Faculty and Staff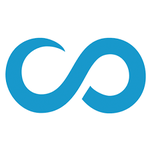 Updated by Client Success Team
Individually Adding Faculty and Staff
To add a single member of the team, first go to the "Users" menu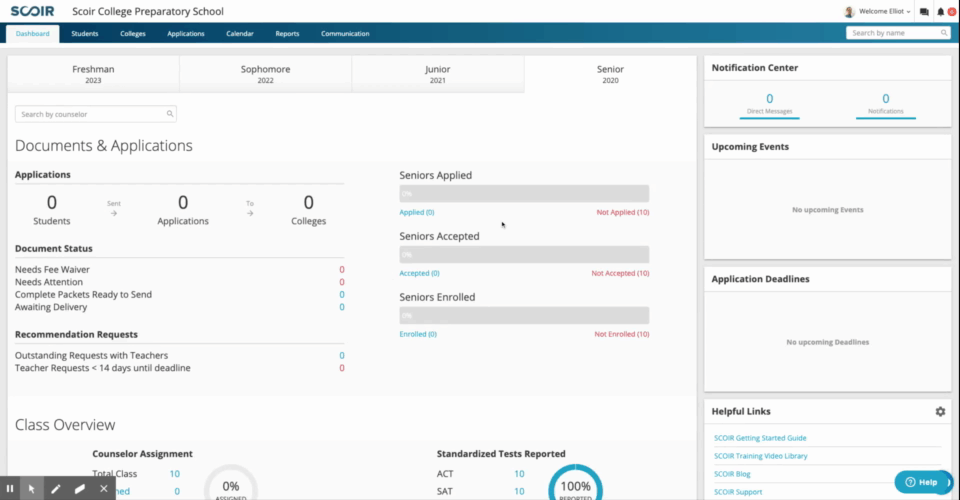 From the Users menu, use the

button and choose which roles this user will have access to.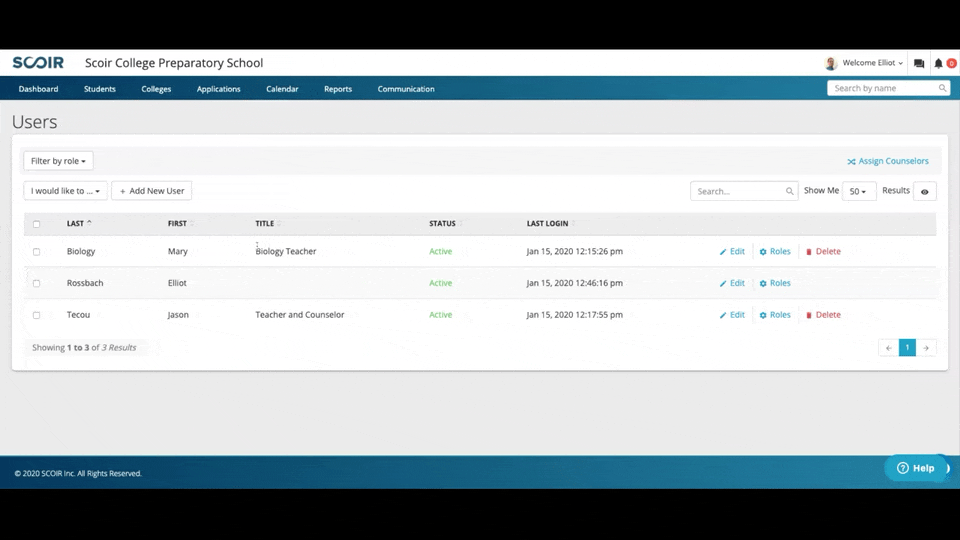 If your school has already enabled the Documents functionality, you'll be able to invite the staff member or teacher to register by checking the "Send email invite immediately?" option.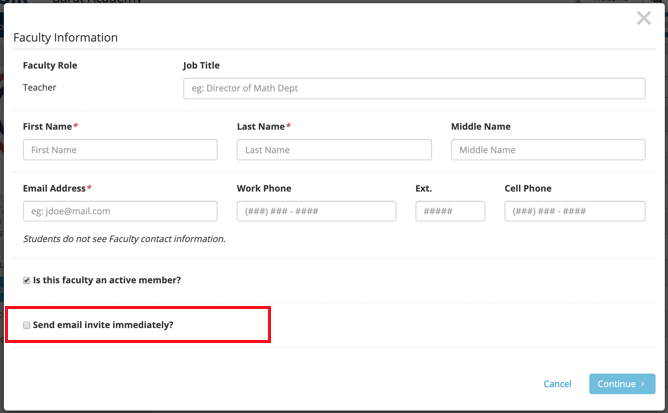 If your school does not yet have the Documents functionality enabled, you can create the staff member or teacher account but you will not be able to invite the staff member or teacher to register until Documents in enabled. You can request to enable this feature at the top of the Account Settings page.  
Bulk Importing Faculty and Staff
Download the attached CSV template file found here:

scoir-import-users-template.csv
(Optional)

Export teacher data from your SIS (or whatever type of system you use to manage this information)

Please be mindful of the formatting requirements for each data field and be sure not to overwrite or change the field names (i.e. column headers). Capitalization and underscores matter and should match exactly.

Copy the relevant teacher data into the appropriate corresponding columns.

NOTE: THE REQUIRED FIELDS MUST BE COMPLETED

. 

(first_name, last_name, email) 

Navigate to Data Management, Add/Update Teachers and Upload the file.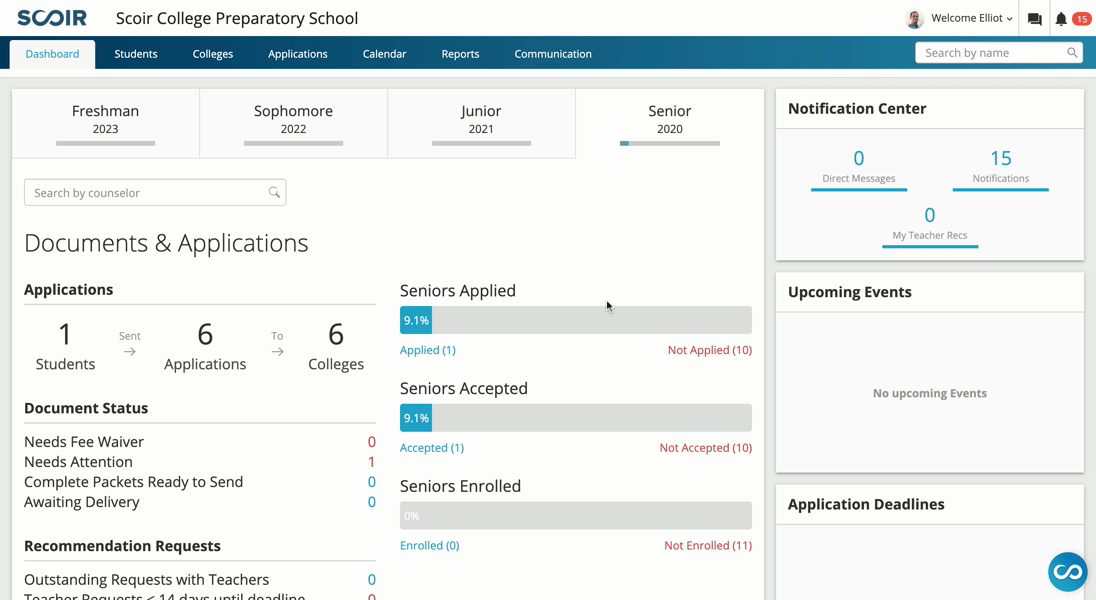 Map The User Data and Choose Continue to complete the upload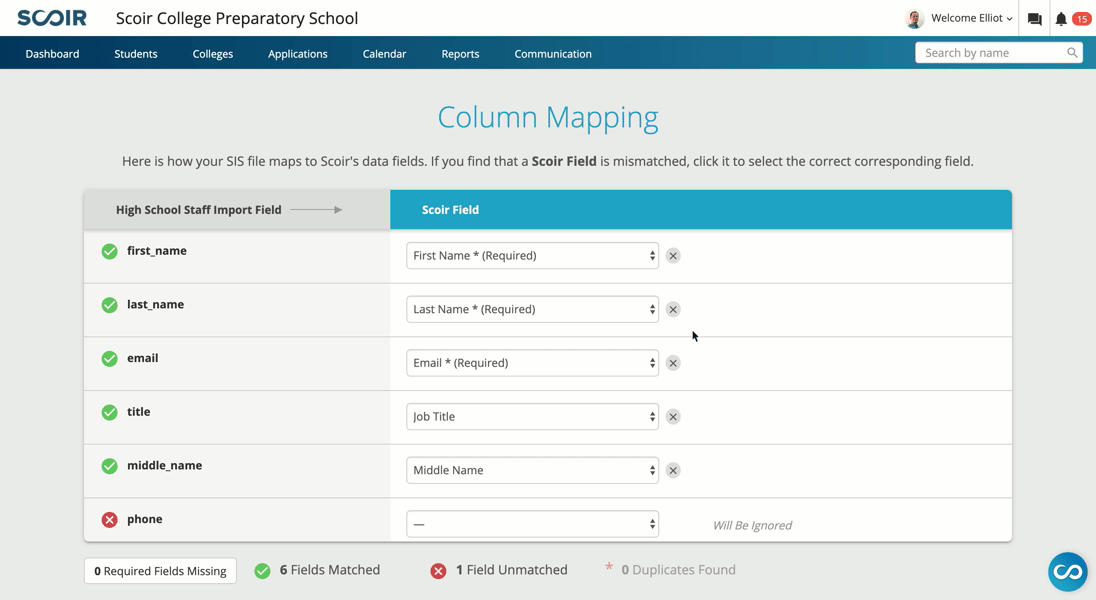 Editing and Deleting Faculty & Staff
Navigate to the Users tab, under the Welcome Drop Down Menu on the right: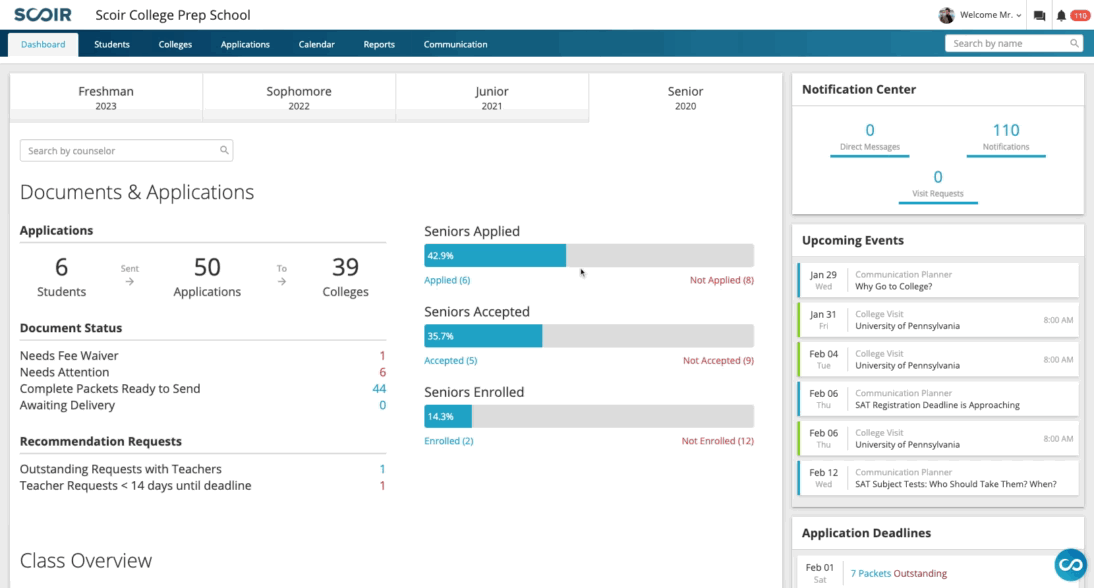 To the right of each faculty member is an Edit/Delete button
Depending on your display settings, this may be hidden to the right and you may need to scroll down and over to view this section.
Please take caution in deletion, this is permanent.

Edit or delete as needed staff as needed

How-To Video