Adding and Managing Counselors Faculty And Staff
Adding and Managing Counselors Faculty And Staff

Updated by Elliot
Adding and Managing Counselors Faculty And Staff
Adding Faculty and Staff and Assigning Roles
To add a single member of the team, first go to the "Users" menu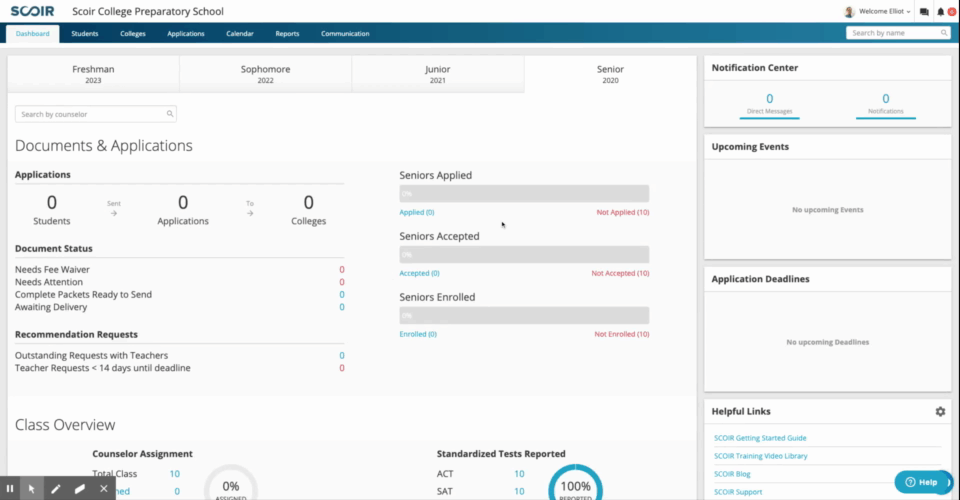 From the Users menu, use the

button and choose which roles this user will have access to.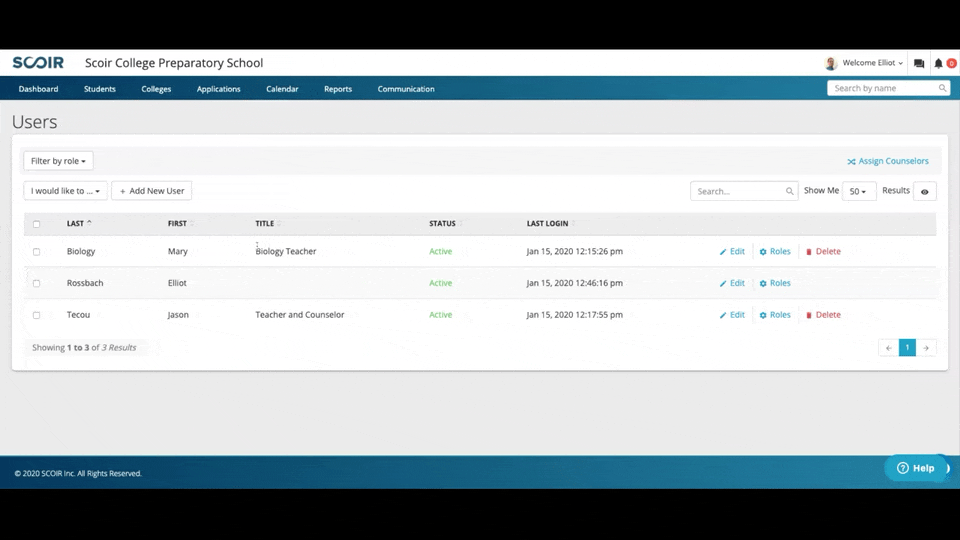 Bulk Adding Faulty and Staff Can Be Found Here: Importing Users
Removing Faculty and Staff
To remove a member of the team, simply select

in the row where they are listed
More Articles On Team Management
Roles and Permissions details are discussed here: Roles and Permissions
Assigning Roles and Permissions is discussed here: Assigning User Roles
How to invite your team is discussed here: (Bulk Action) Inviting Users
Writing recommendations as a Counselor/Teacher The Counsleor/Teacher Role
Adding staff Adding teachers Adding a registrar Adding a counselor How do I add a counselor? How do I add a team member? How do I add teachers? how do I add staff? How do I add different users? Adding team Adding team members to Scoir do I add an admin?
How do I add a registrarHow do I add users?