Adding and Managing Faculty and Staff
Adding and Managing Faculty and Staff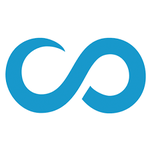 Updated by Client Success Team
(A step-by-step instructional video can be found on the bottom of this page.)
Adding Faculty and Staff and Assigning Roles
To add a single member of the team, first go to the "Users" menu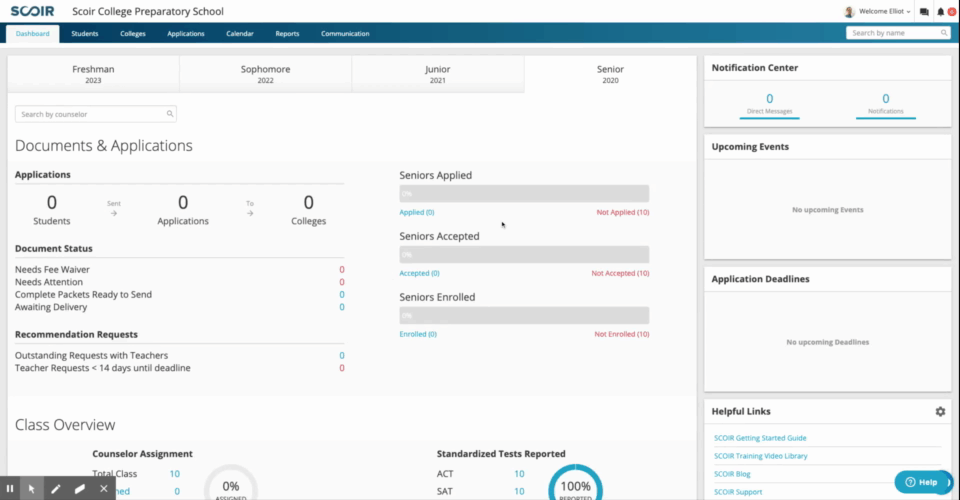 From the Users menu, use the

button and choose which roles this user will have access to.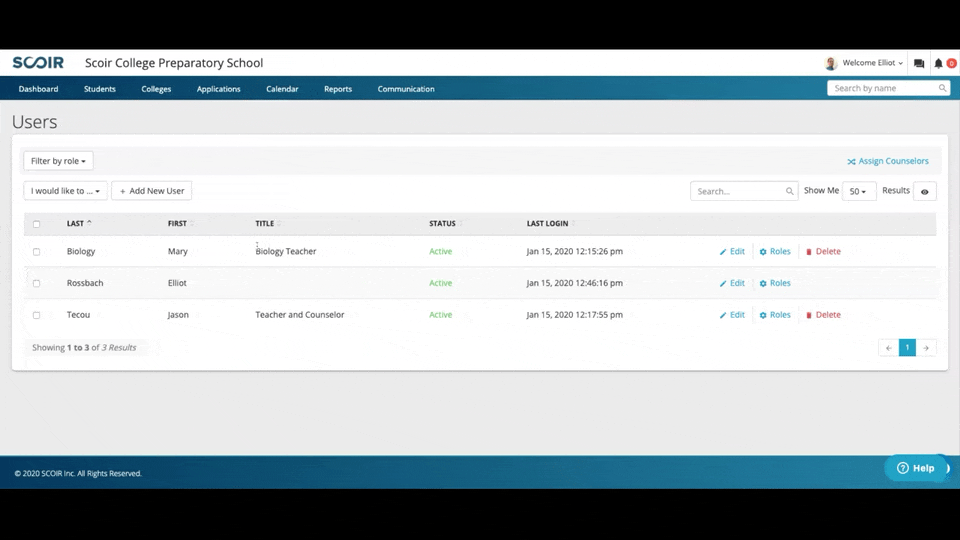 Bulk Adding Faulty and Staff Can Be Found Here: Bulk Adding Counselors, Faculty, and Staff
Removing Faculty and Staff
To remove a member of the team, simply select Delete in the row where they are listed.
More Articles On Team Management
How-To Video
Adding staff Adding teachers Adding a registrar Adding a counselor How do I add a counselor? How do I add a team
member? How do I add teachers? how do I add staff? How do I add different users? Adding team Adding team members to Scoir do I add an admin?
How do I add a registrarHow do I add users?