Updated by Elliot
Congratulations your senior year is almost complete!
There is one last thing to do though in Scoir before you move on to your next chapter, and that is to update your outcomes.
The outcomes feature can be accessed from your dashboard or from the prompt at login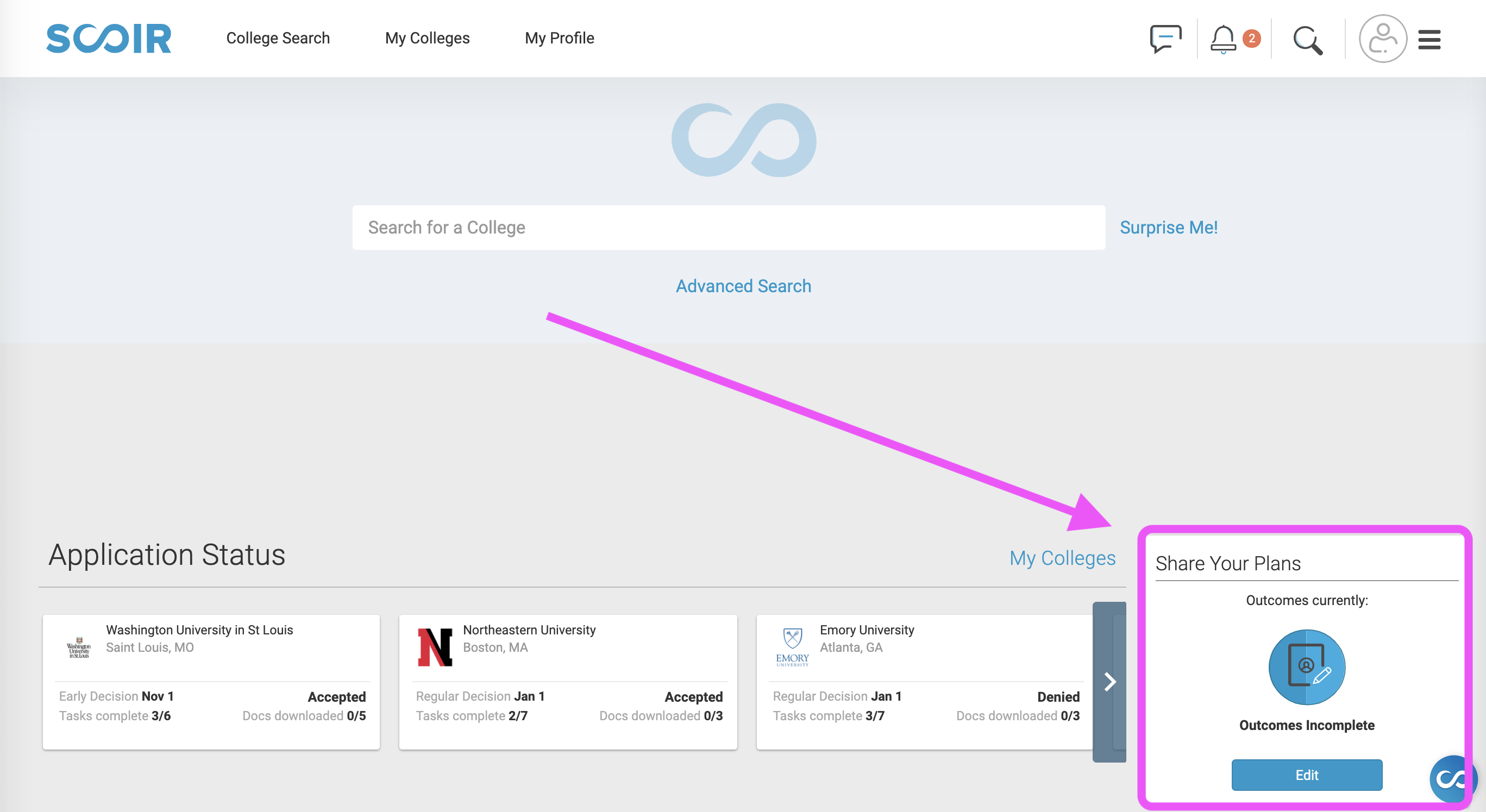 From here you can indicate your application decisions, like where you were accepted and where you plan to enroll. You can also indicate non-collegiate outcomes as well like joining the military, entering a trade-school, or taking a gap-year.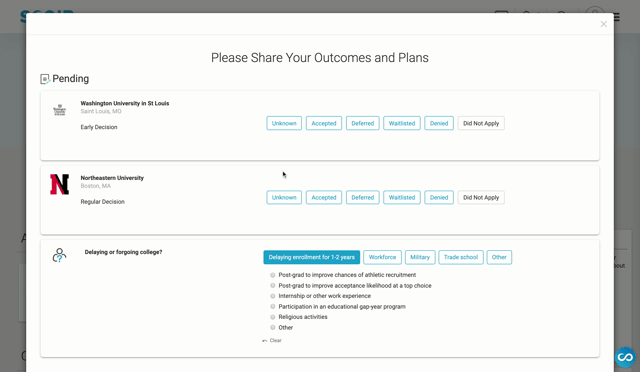 It's important to update your outcomes as this is how your counselor knows where to send final documents and it also helps the next class of students when it comes time to research schools.