For Students: Updating Outcomes and Post Graduate Plans
For Students: Updating Outcomes and Post Graduate Plans
Updated by Customer Support Team
Congratulations! Your senior year is almost complete 🎉
There's one last thing to do in Scoir before you move on to your next chapter, and that's to update your outcomes and plans for the future.
It's important to update your outcomes on your applied schools in Scoir as this is how your counselor knows where to send final documents and it also helps the next class of students when it comes time to research schools!
Updating Your Applied Colleges Outcomes
In spring/early summer around the time of your high school's graduation, as a senior in Scoir, you will be prompted to report your outcomes & post-graduate plans upon Login to Scoir. Select the Get Started button to bulk update the outcomes to your Applied colleges.

If you are not prompted at login, you can head to your My Colleges tab and under the Applied column, select a college to expand it. Then, select the Edit Outcome button.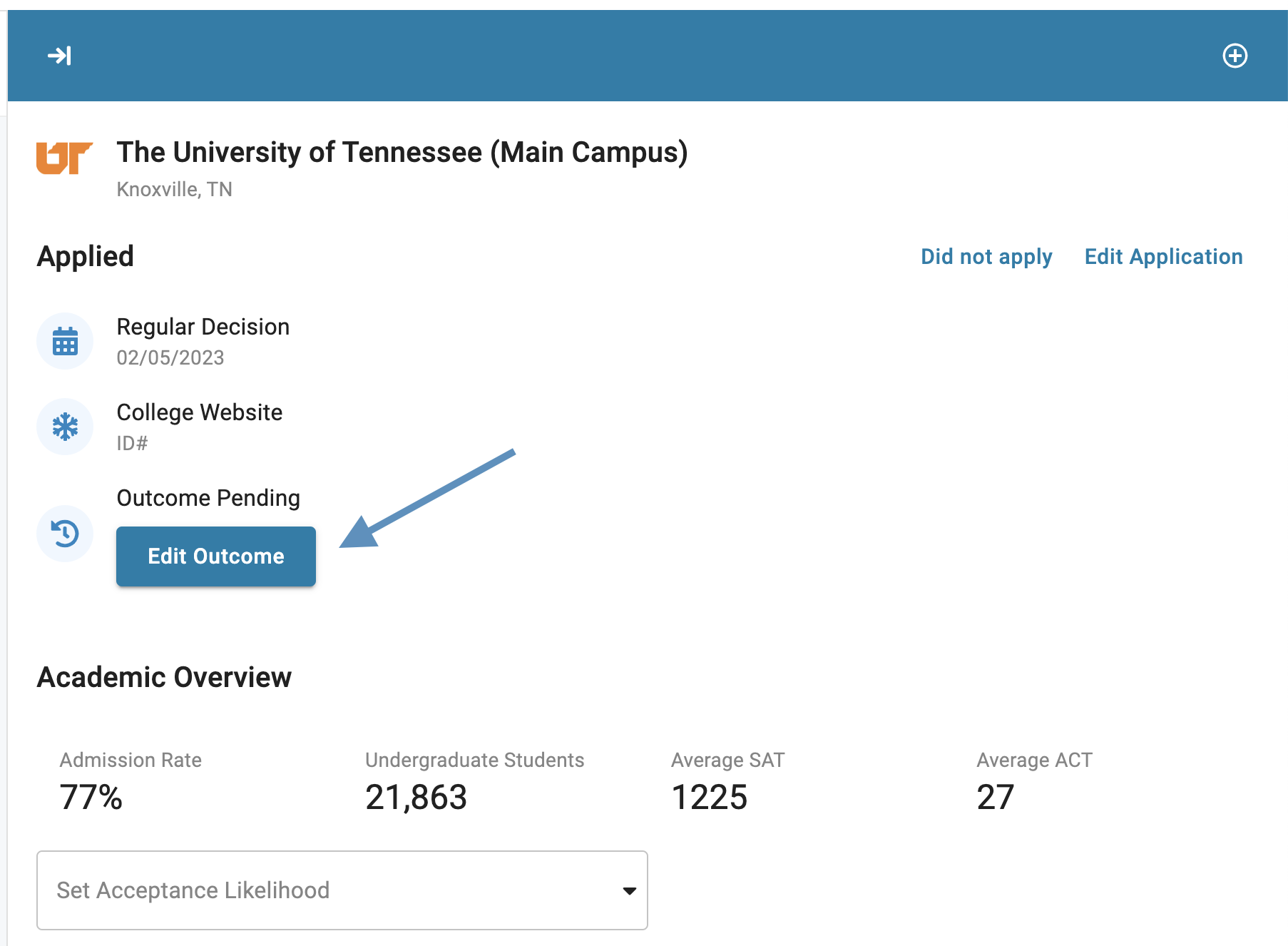 From here, update if you were deferred or waitlisted using the toggles, if applicable.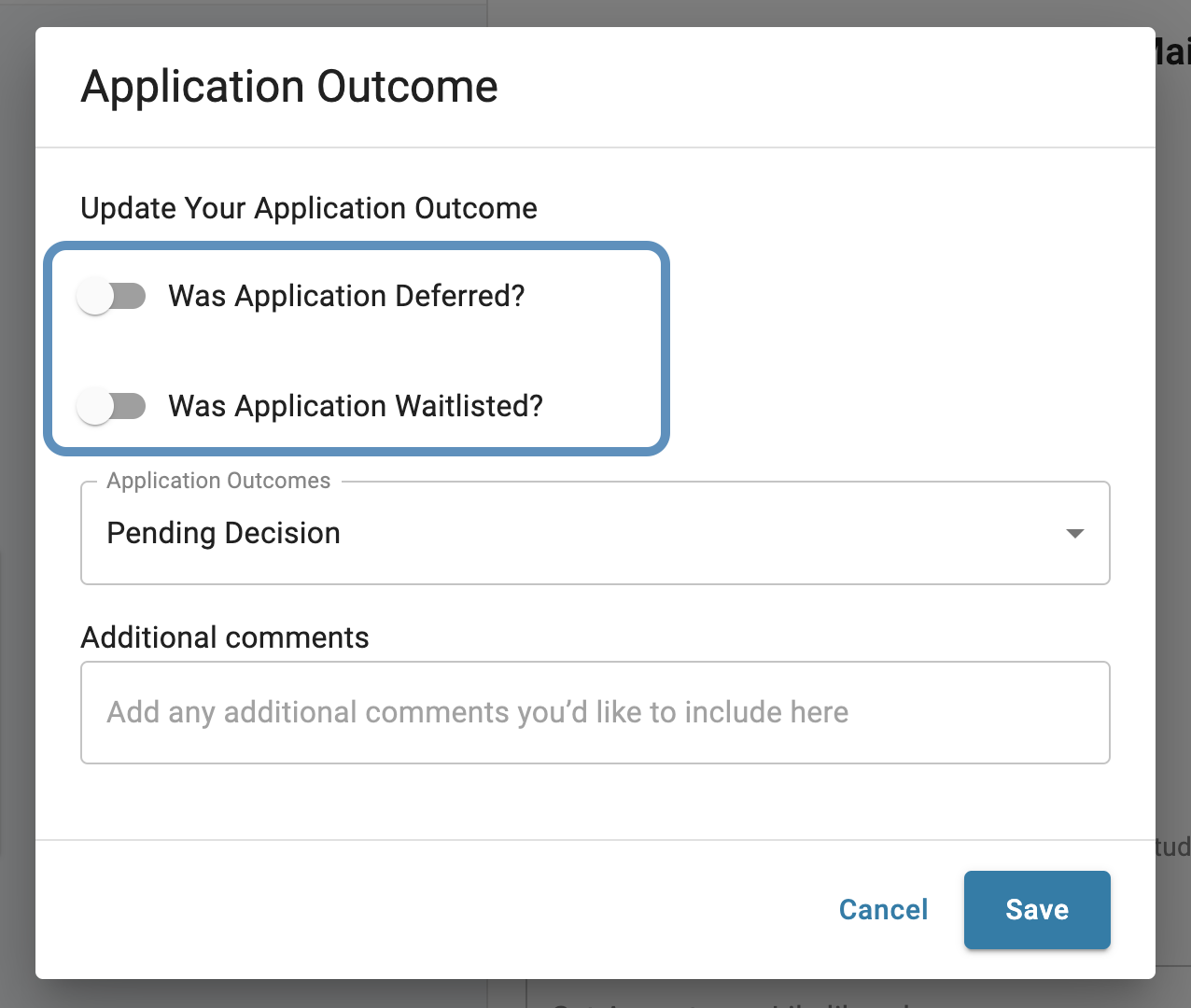 Next, choose your application outcome from the list. Please leave the Application Outcome as pending until you have a final outcome.
Please note: If you applied with Scoir for the application method, while you will be made aware of an available decision, you will also still need to manually report your specific outcome to Scoir following these directions.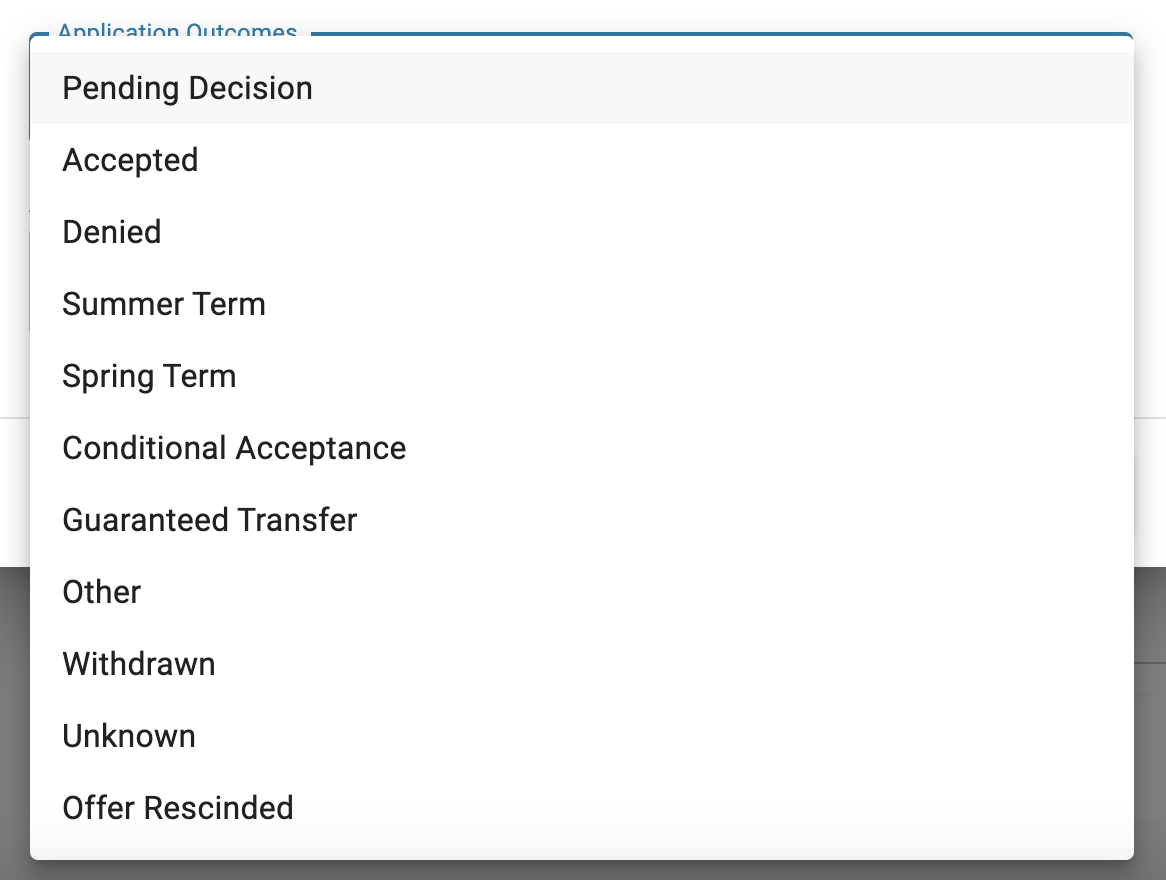 Please Note: UNKNOWN is considered a final outcome and it does NOT mean that application is still pending or you're still deciding next steps. Marking an application outcome as UNKNOWN will prevent your counselor from sending additional documents to the specific college. Do not mark your application as UNKNOWN unless this is truly the final outcome
Marking Your Enrolling College
Once you have updated the outcomes to your colleges, you can select any of the colleges you were accepted to that you marked as such in Scoir as the college you will be enrolling at in the Fall!
You can do this by selecting the Mark as Enrolling button.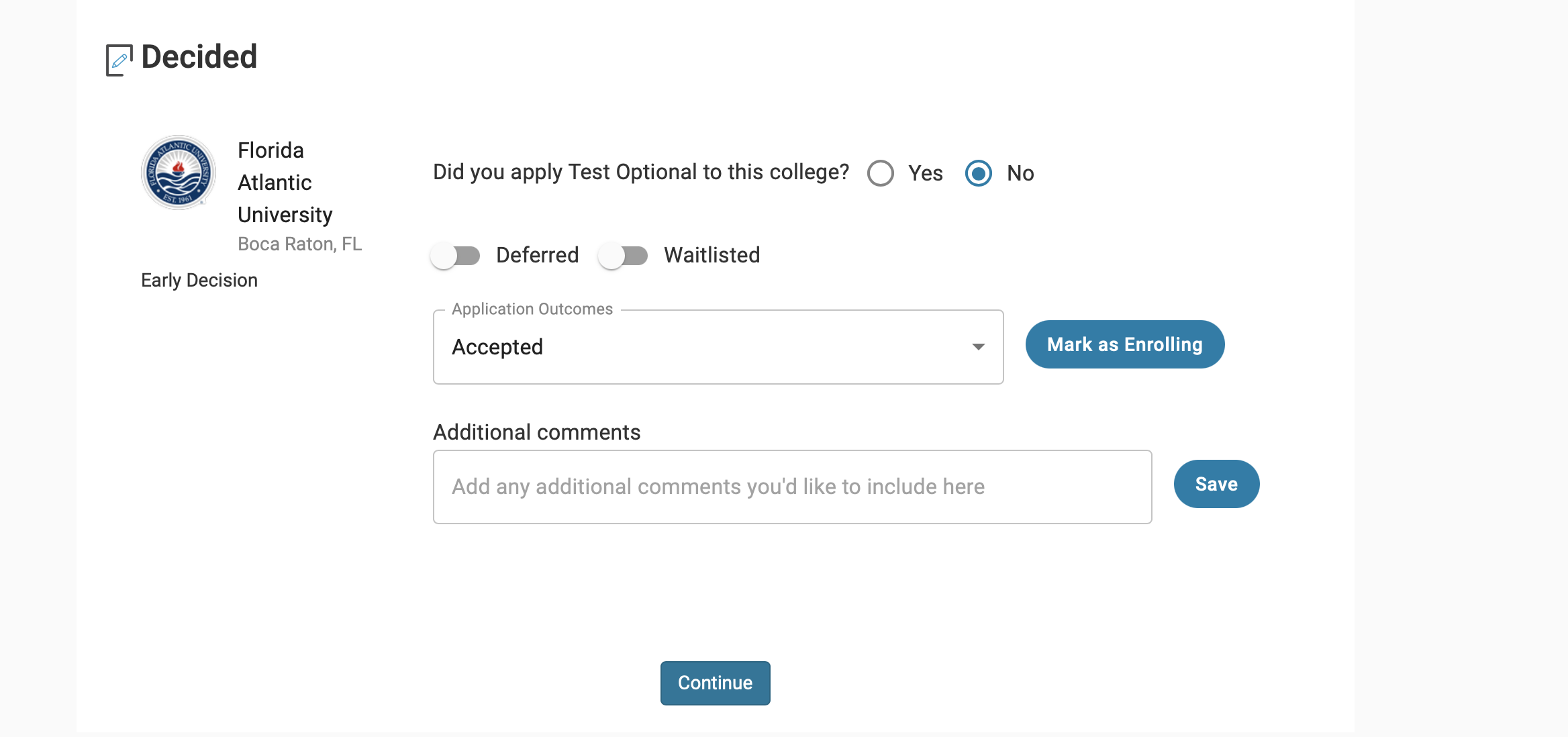 Once you do this, the college tile will update in your My Colleges list to reflect this is the college in which you are enrolling and this will also show to your counselor that you are enrolling in that college.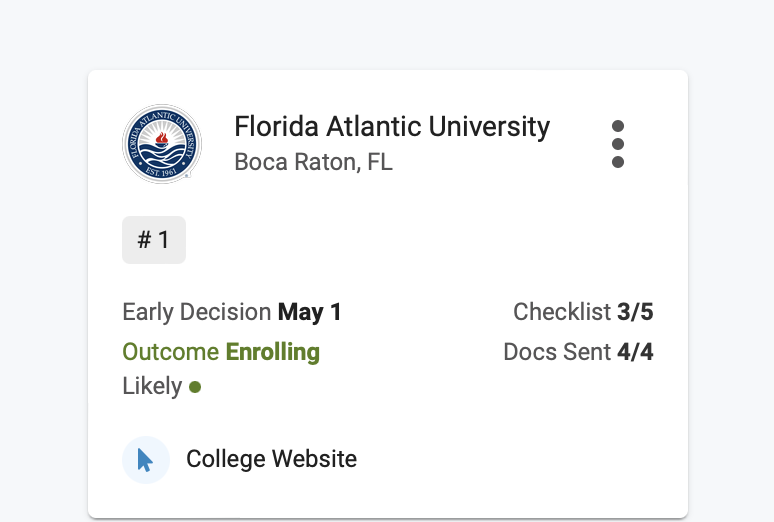 Non-Collegiate Post Graduate Plans
For any non-collegiate plans you have post high school graduation (Ex. trade schools, gap year, military, or going right into the workforce) please contact your counselor directly and they will be able to mark this in Scoir for you on their end.
Congratulations to all graduates! 🎉