For Colleges: Admissions Insights Dashboard
For Colleges: Admissions Insights Dashboard

Updated by Elliot
The Scoir Dashboard gives you insight on interested students both on a time scale and geographically via two interactive infographics as well as access to the main features of the platform. The growth timeline displays students interested and applying to your school and the map view shows the total students who have indicated interest in your school by state.
Growth Timeline
The growth timeline gives an overview of students over time who have indicated interest in your school. The chart shows students who are Following, Applying, and have Applied to your school. By hovering over an individual bar, a breakdown of the data will be shown.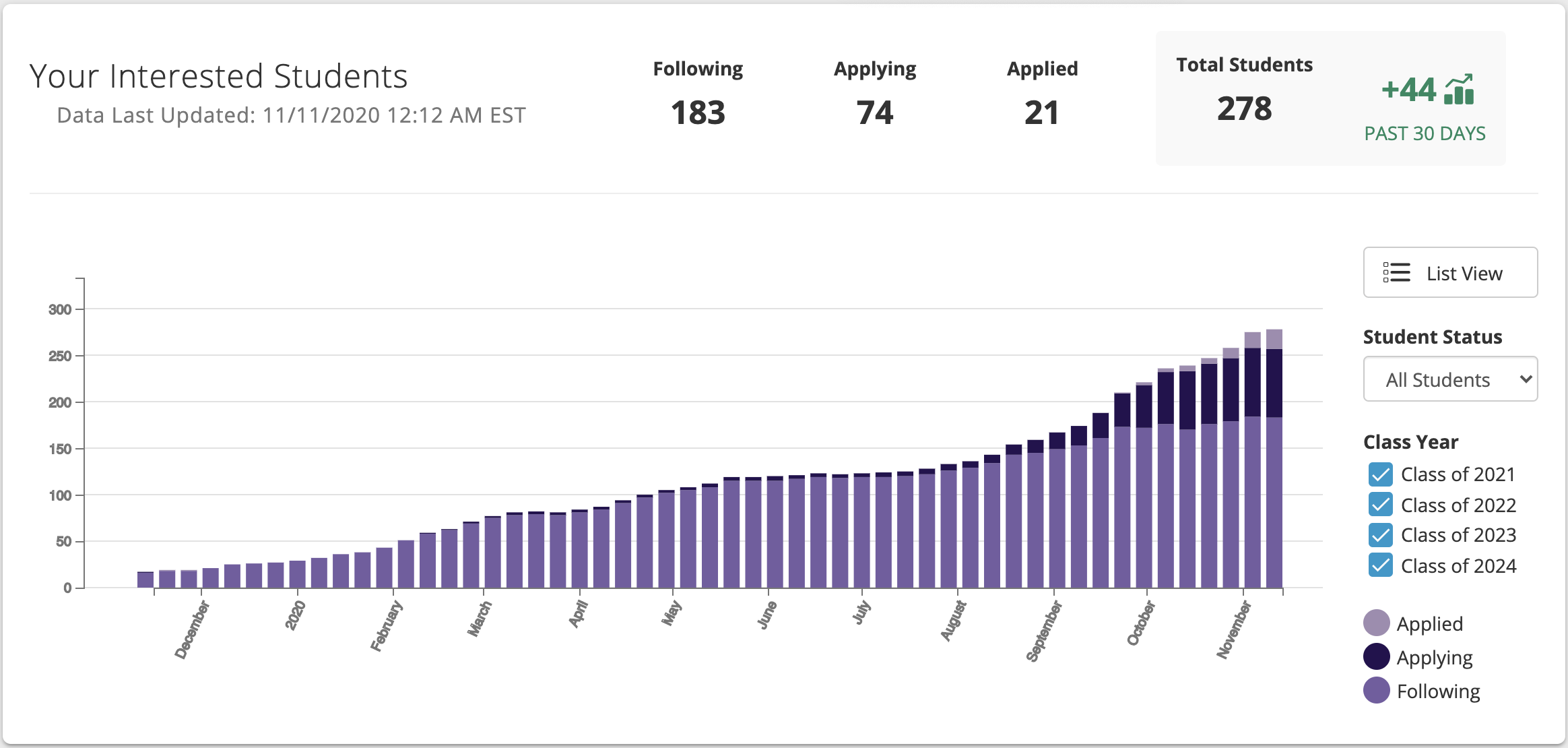 Filters
Filters can be used to zoom in on specific groups of students based on their interest type and class year.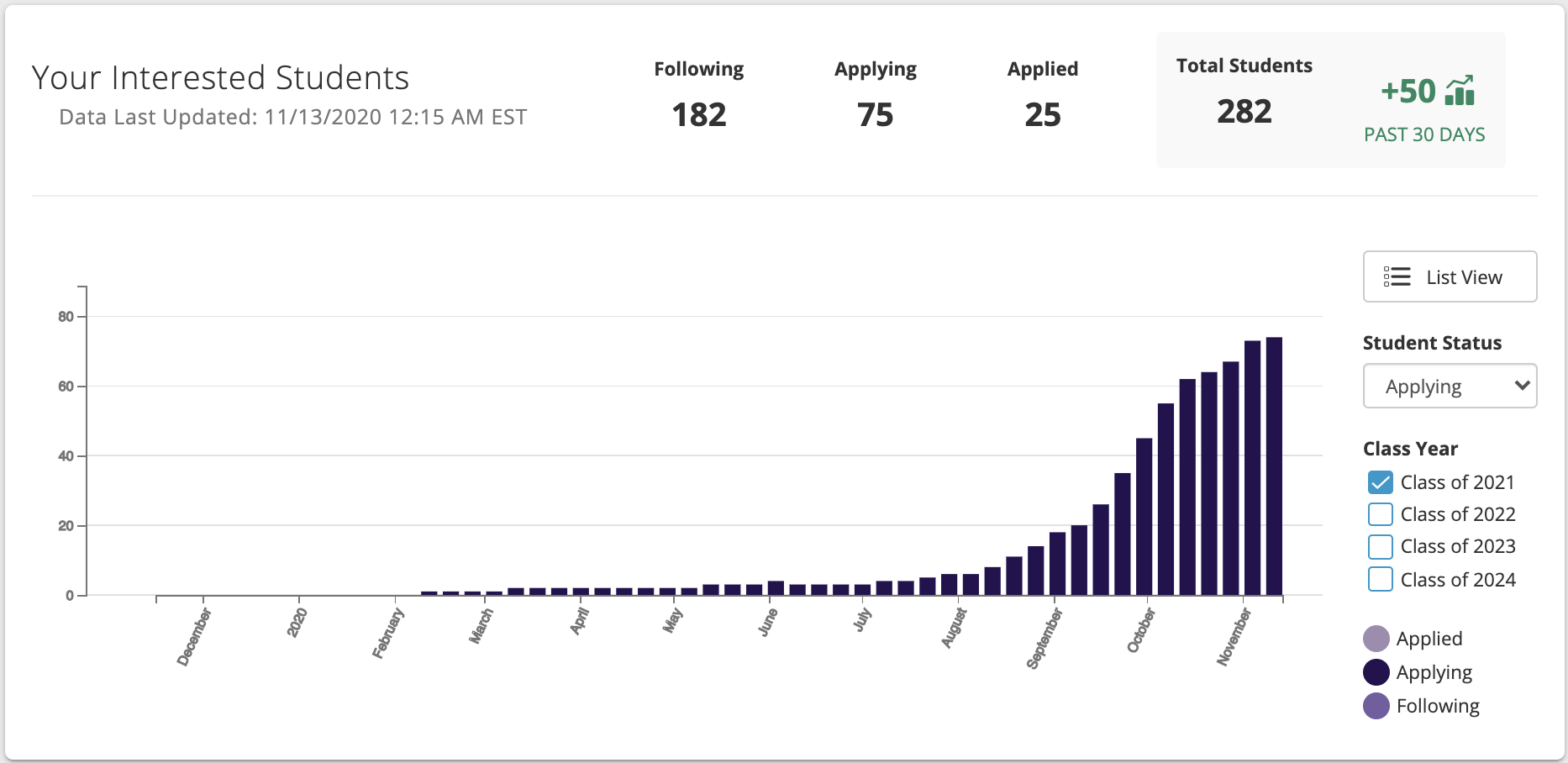 List View
The bar chart can also be converted to List View by clicking the list view/chart view button which will display information starting from the most recent week.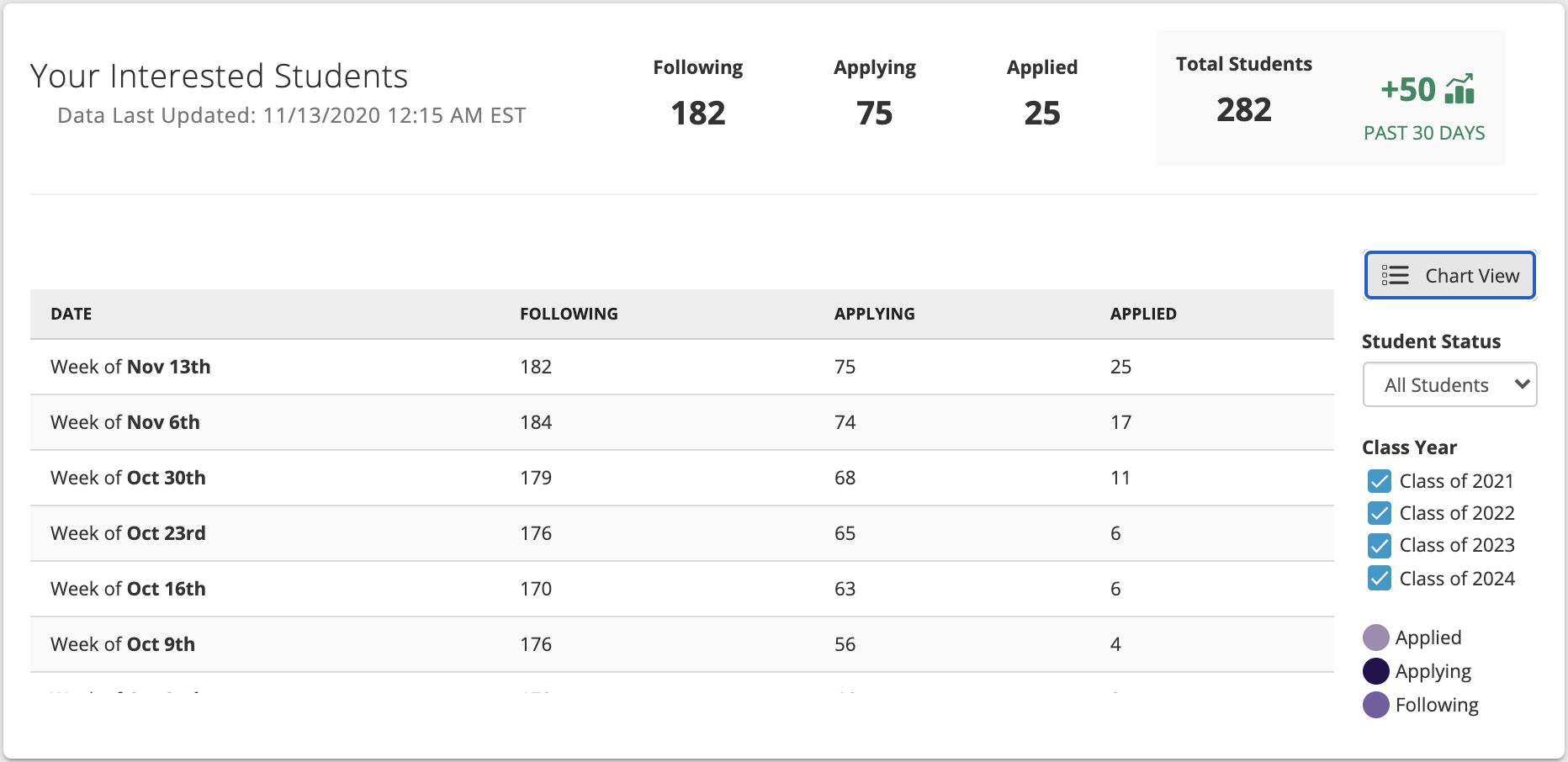 Map
The map allows you to visually identify where you have the most student followers. By clicking on a state, you will be able to drill down into the schools where you have the most interested students.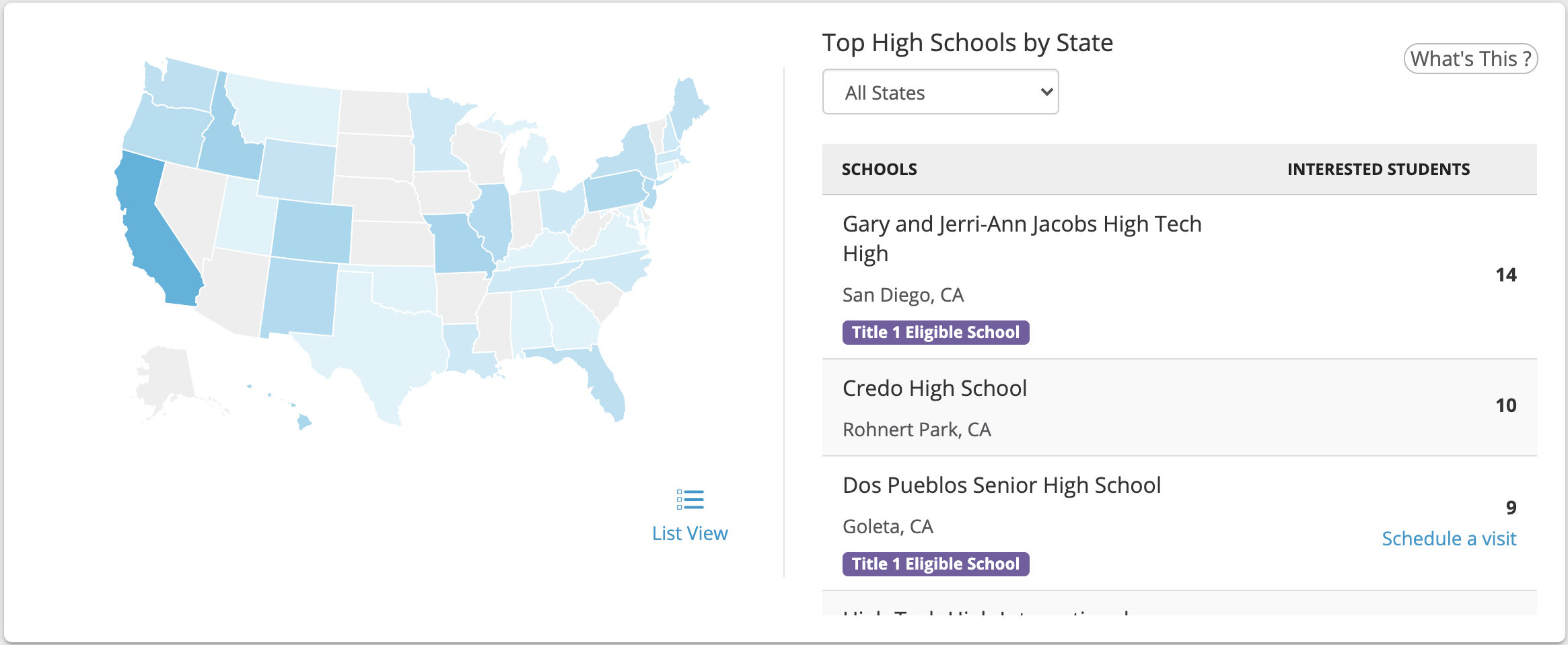 Visits can be accessed and scheduled directly via the map. By clicking "Schedule a visit" you will be taken directly to that individual school's visit calendar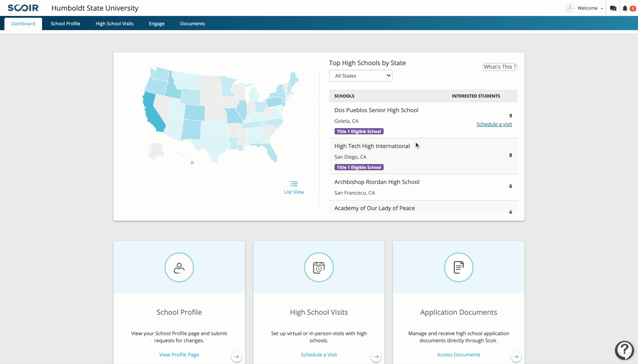 Links to Other Features
Through the dashboard you will also be able to quickly access all of the features available to your account. Use the links below to learn more about each feature.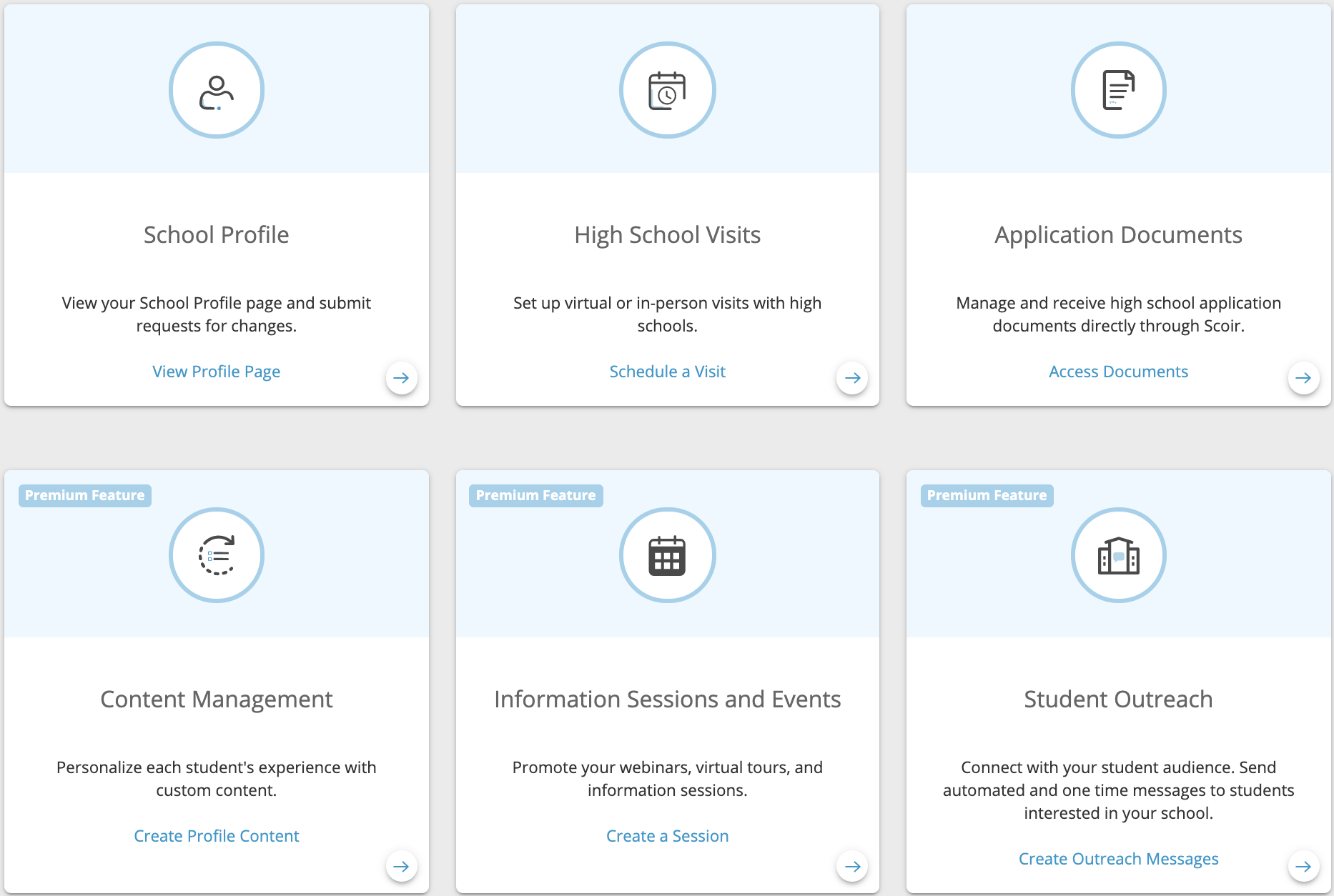 Features
Premium Features
(Premium) Information Sessions and Events