Assigning User Roles to Counselors
Assigning User Roles to Counselors

Updated by Elliot
How do I assign user roles to counselors?
The primary counselor that is registered with a new school account is automatically granted the Account Administrator role. With this role, the primary counselor has permission to add users and assign roles via the Roles button adjacent to each member of the counseling team.  (sometimes due to screen size you may need to scroll over to the right side to see this)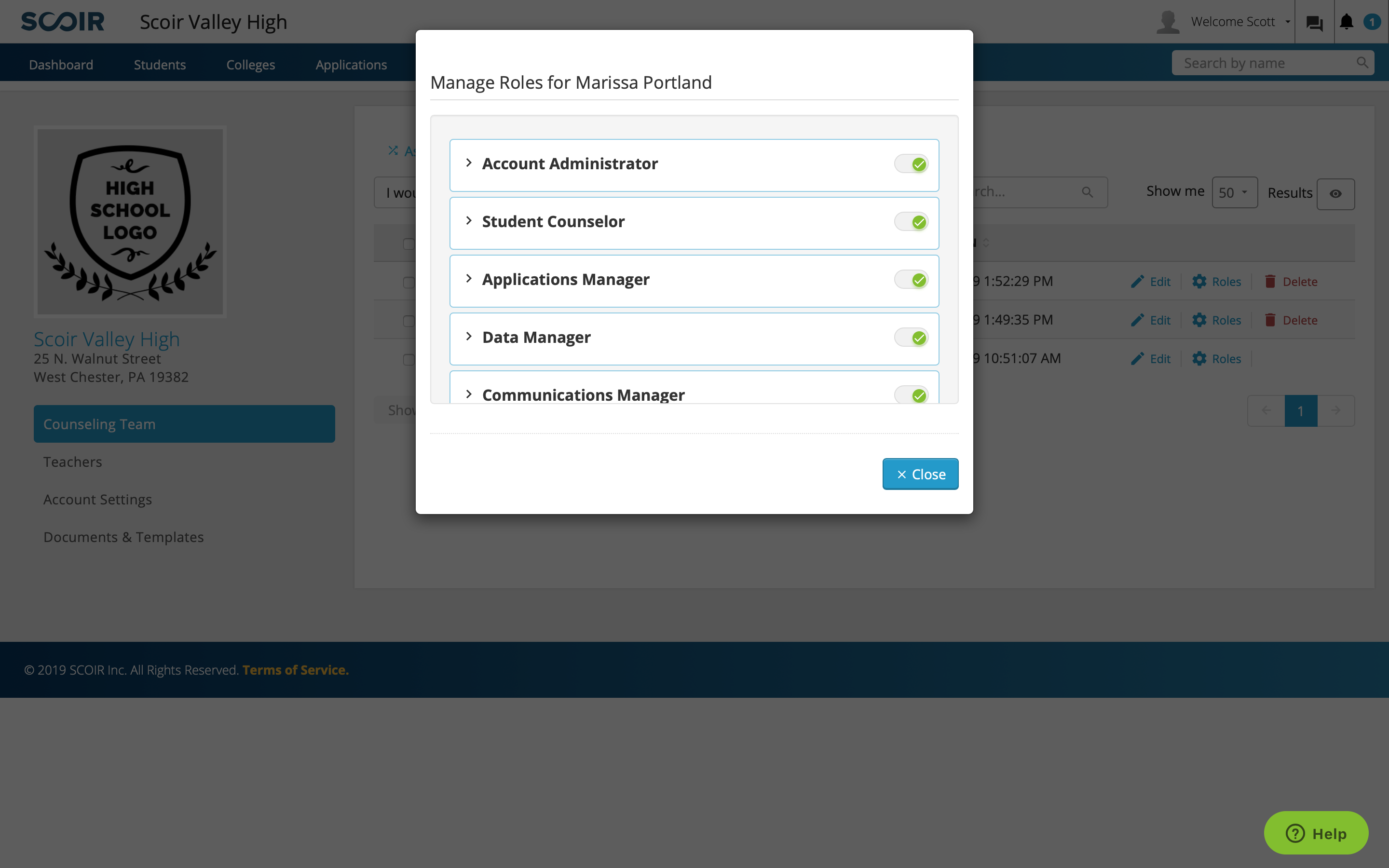 Editing Counselor Roles is just a few clicks:

Only users assigned the Account Administrator Role will have permission to change user roles. You do not have the ability to change your own roles. These changes must be made by another user with the Account Administrator role in your high school, or by Scoir support.
 Bulk Assigning Roles to Multiple Counselors:
To add a role to multiple counselors at once, check the box next to each counselor you wish to add your new role to, then click the "I would like to" button. Choose Add Roles from the drop-down menu that appears.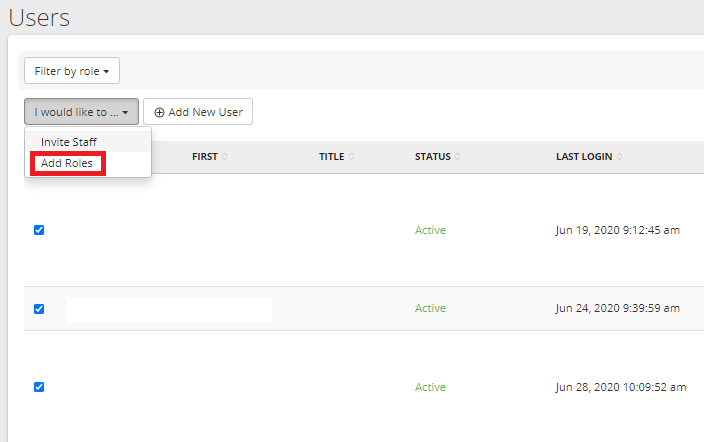 The Add User Roles panel will appear. Choose the roles you wish to add to the users you have selected, then click Done to save your changes.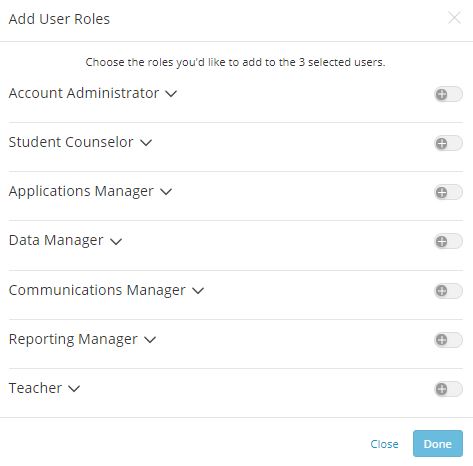 Your new roles will now be added to your selected users' accounts.