For Counselors: Sorting Students using Filters
For Counselors: Sorting Students using Filters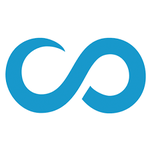 Updated by Client Success Team
The results listed under the Students tab, specifically the Roster, will always default to current students which are freshman, sophomore, juniors and seniors. For segmentation purposes, we have added a filter to the left-side of the page. You can filter through any student class years currently in Scoir. Click on the blue arrow to open the filter screen.
Class Year - Pick a specific one or a range
Counselor Assignment - Search by a specific counselor
Group - Search for previously created groups of students 
Engagement & Apps - Select only those filters you want to sort by checking the yes or no.
Career Assessment - Filter to students who have completed or not completed their Career Assessment
Colleges - Once you enter a specific college, choose a specific list you'd like to see, whether Following / Applying / Applied / Accepted / Enrolled. Both must be completed for results. 
GPA
Test Scores - Select the test option first, then select the test range.
Registration Status - Filter for those who have registered or have not registered 
 Last Login - Select appropriate dates.
Application Method - Select the method in which the students are applying to college (Common App, Coalition (Legacy), Coalition on Scoir, College Website, Other)
Click on the blue arrow to open the filter screen.
Once you are happy with your setup, click Apply.
Filters can be saved for later use by clicking the Saved button. Once the filter is applied, re-open the filter tab by clicking on the blue crescent and at the top left side of your screen, click Saved. They will be stored as needed.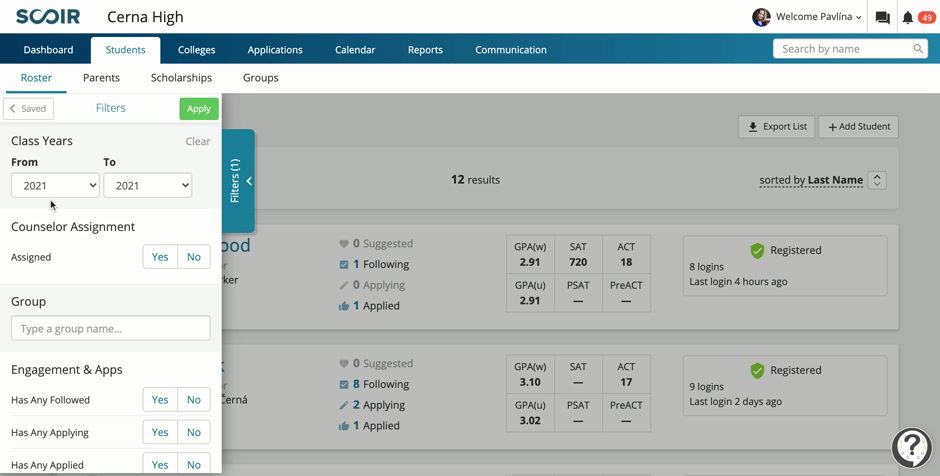 Saved filters are not shared among all counselors in the school, but are saved only to the account of the counselor who created them.
counselor, students, roster