Revision History to Scoir's High School Terms of Service
Revision History to Scoir's High School Terms of Service
We periodically make changes to the terms and conditions contained in our Terms of Service.  Most of these changes are immaterial and are intended to provide greater clarity and/or to comply with the ever-changing landscape of laws and regulations across all 50 U.S. states.  A revision history is contained below:
--------------------------------
January 6, 2022  
1. We added a new Section 9 to indemnify you, our customer, against any claims that our software infringes another party's intellectual property rights.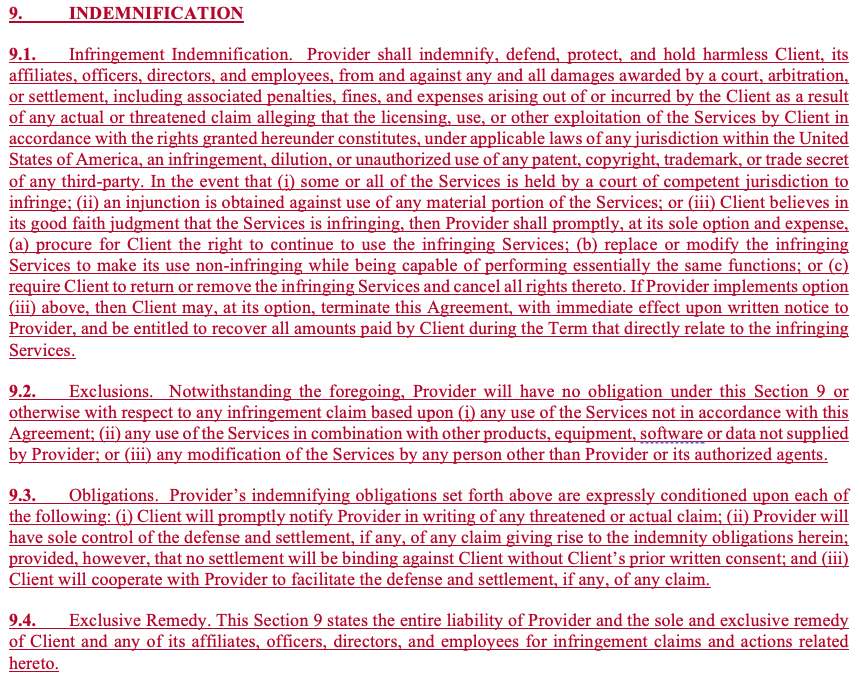 2. We corrected an inaccurate state law reference in Exhibit A.

--------------------------------
July 26, 2021  
We clarified language regarding fee-bearing services to stress that you will only be obligated to pay for what you order on an Order Form.

--------------------------------
October 9, 2020  
We modified actions we might take in the event of non-payment to make them consistent with our handling of auto-renewals. Simply put, if you don't pay your invoices, we'll suspend or terminate your use of Scoir but we won't come after you for payment.

--------------------------------
November 20, 2019  
We significantly overhauled our Terms of Service agreement with high schools and districts to address various state laws regarding student data privacy. The agreement now includes a Data Privacy Addendum, modeled after the Student Data Privacy Consortium's National Data Privacy Agreement.
Safeguarding information and protecting the privacy of user data has always been of paramount importance to Scoir. These contractual changes were necessary to adapt to the increasing regulatory focus on data privacy and to ensure you, our Clients, remain compliant with your own state's laws.  Material changes from the previous version of our Client Services Agreement are as follows:
We clarified that our contractual relationship is with your school (or district or state DOE), not with you as an individual.

The "Services" we are providing are more specifically defined.

Our obligations with respect to federal regulations (FERPA and COPPA) are now included in the more comprehensive Data Privacy Addendum, included as Appendix A.

We removed Confidentiality provisions relating to the contractual relationship between us because they conflict to many state and local "right-to-know" and "freedom of information" laws.

We removed all Indemnities because many state and local regulations prohibit schools and districts from providing indemnities.

We moved the governing legal jurisdiction for our Client Services Agreement from our home state (Pennsylvania) to your state.
The new Data Privacy Addendum (Appendix A and its Exhibits) provides much more detail on the information we might collect, who owns it, what we may (and may not) do with it, how we protect it, and what actions we will take in the event of a data breach. 
------------------------------------------------