For Counselors: Removing Students from Scoir
For Counselors: Removing Students from Scoir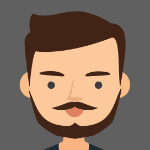 Updated by Mike
Removing an Active Student from Scoir
You can remove an active student who was invited to Scoir and registered, and has either left the school or was invited accidentally.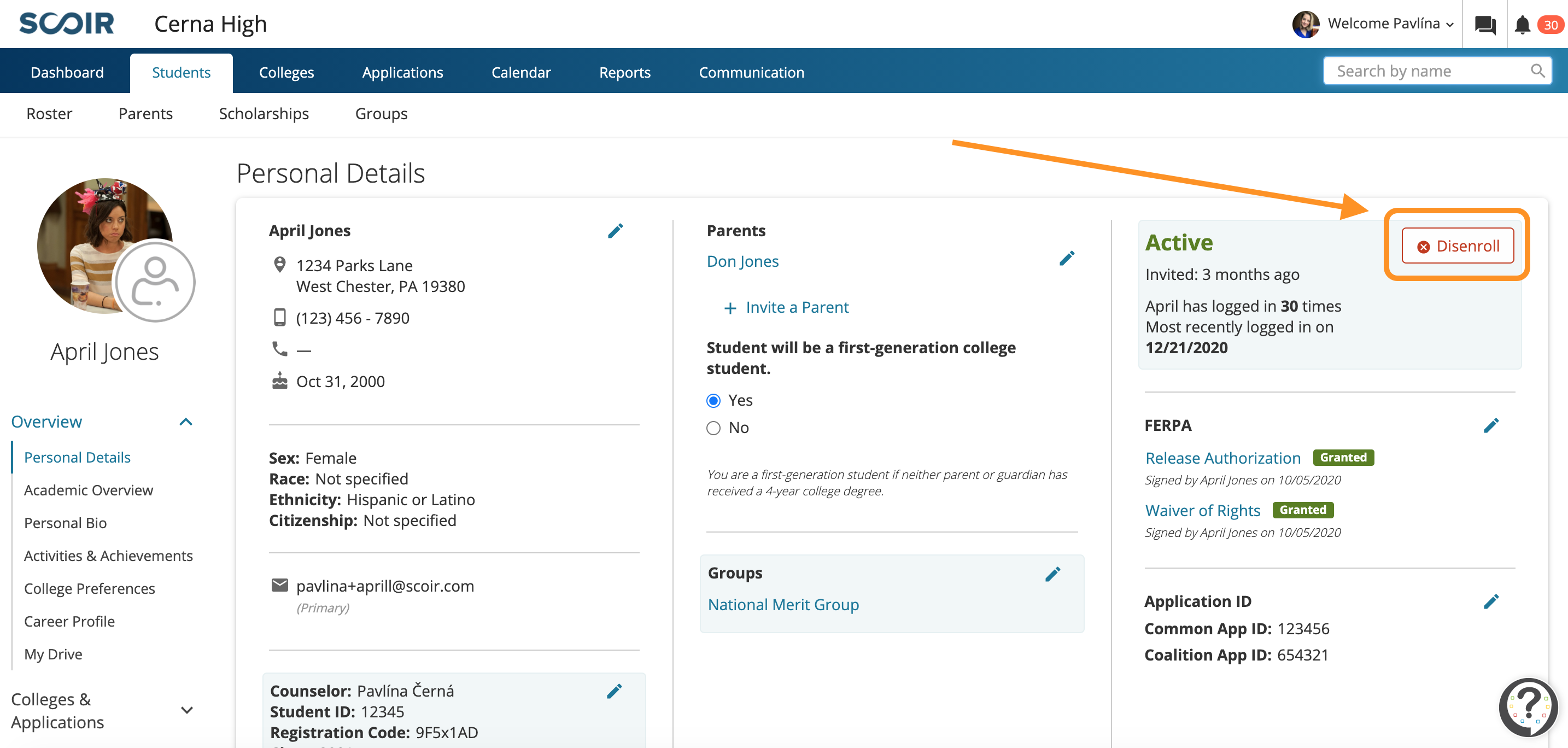 Data connected to accounts of disenrolled students will still be included in your school's profile, such as scattergrams or alumni reports.
Once you disenroll a student, you will be offered the option to delete the account completely.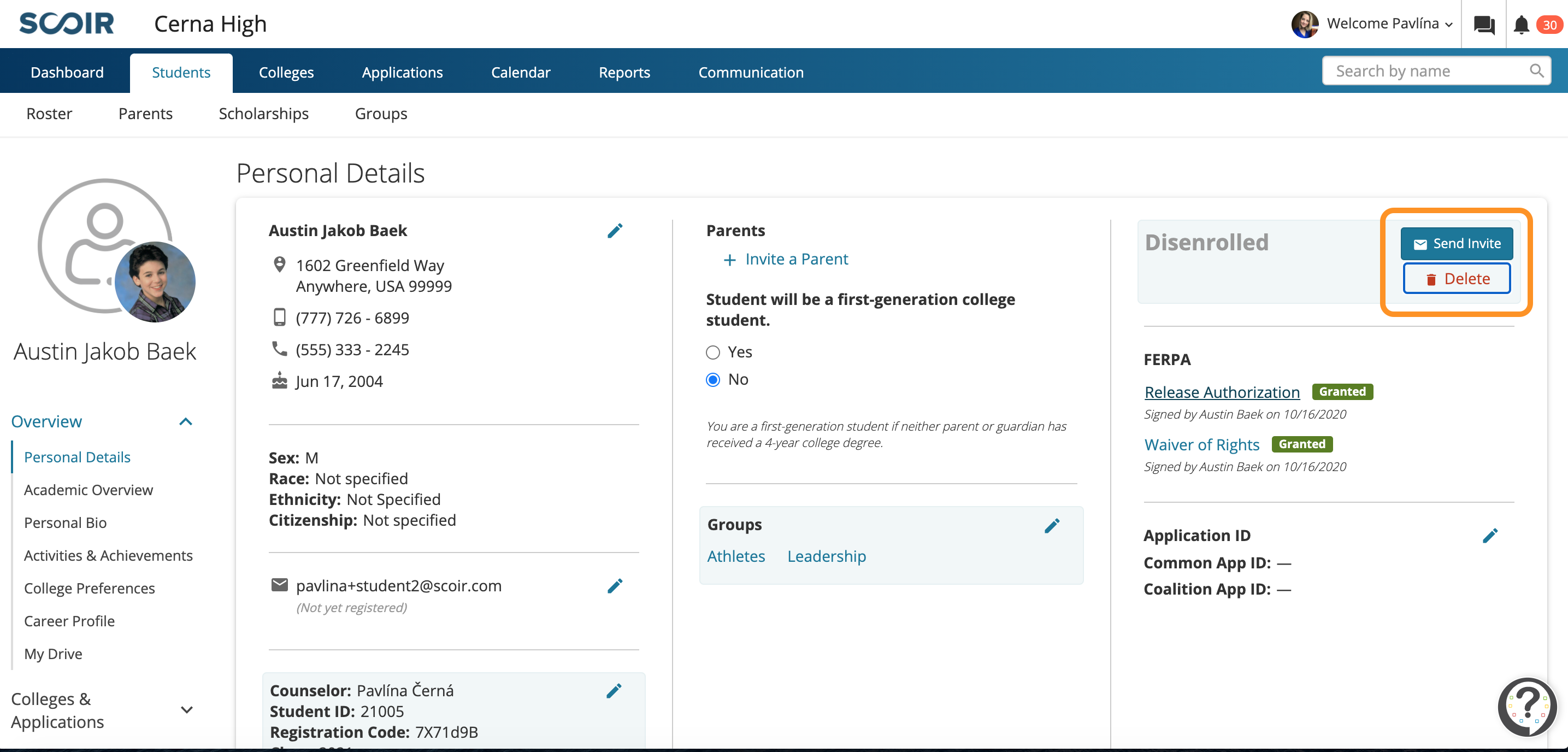 If you elect to delete the account, all historical data connected to the student will be permanently deleted from your school's account.
Removing an Inactive Student from Scoir
Inactive students (those students who have never been invited or registered their account) basically are just providing historical data in your high school. These students can be removed entirely from your high school by deleting them, or you may keep their data as needed by letting their accounts remain inactive.  
To remove inactive student account entirely, navigate to the student record by doing a search for the student in the search bar at the top right corner. Select the student from the drop-down choice.

On their profile page, you will see a Delete button. Clicking this button will remove the student and dis-associate them with your high school.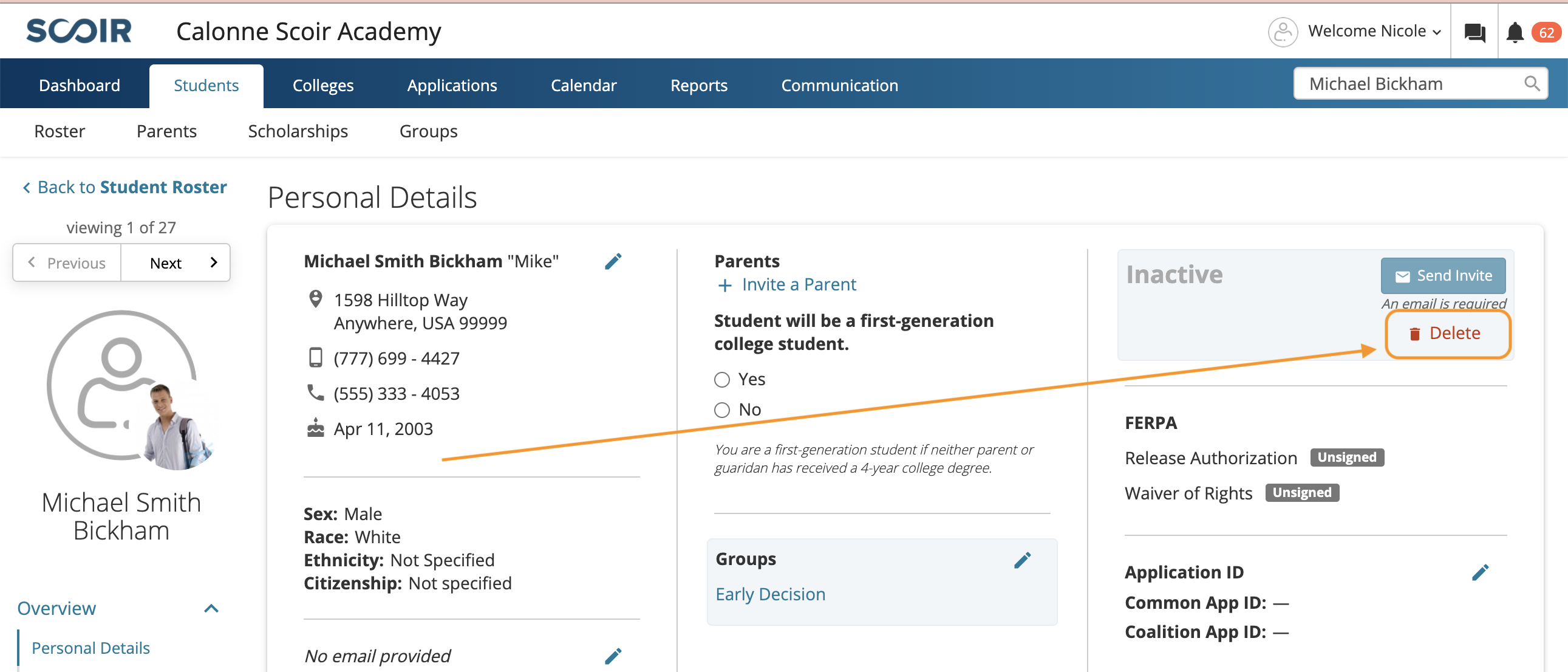 The student is now removed from your high school.