Posting a URL for Student Sign ups
Posting a URL for Student Sign ups
Inviting students to the SCOIR platform just got easier!  We now offer a unique URL which counselors can publish on any site, or give to their students.  This URL is specific to your high school. 
Navigate to your name | School & Account Settings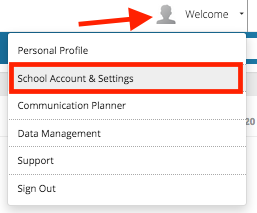 Documents & Templates

Copy the unique URL and send this to your students or display on a school site so your students can quickly and easily access this for registration!