Updated by Elliot
To find out more about this paid service, please visit our
website
!
Sessions will allow your team to create and manage virtual meetings with students. Sessions may include a virtual campus tour, visits, and information sessions. A session may include any topic of interest for students or simply a way for you to connect with students virtually on the platform.
This guide describes how Sessions can be created and managed within Scoir
To create a Session, navigate to the Engage section of your Scoir account and click on the Sessions tab.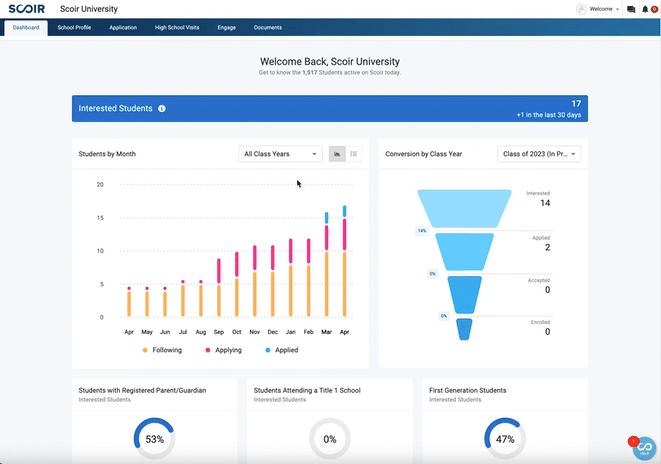 Clicking + Create New Card will open up a new Session Card. This is where you may edit the details of the session.
Sessions can include a title, description (using rich text), as well as a hyperlink that students may use to access your session
A session can be published immediately or hidden to be published at a later date
To view hidden Sessions click the Hidden Content button under your current active sessions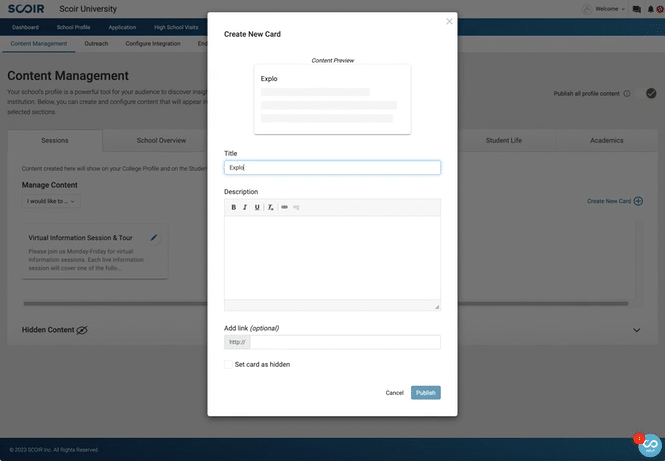 Sessions will appear in the student's dashboard in reverse chronological order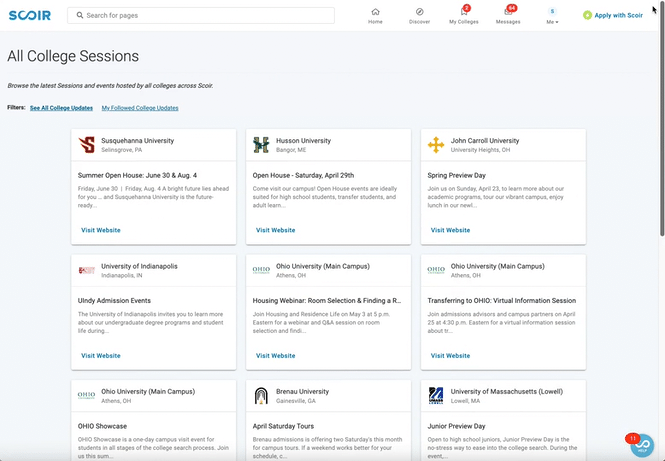 Sessions will also appear on the Overview page of your college profile in a new section, displaying to visitors that you have Sessions to review.