Applications Overview - Student Document Management
Applications Overview - Student Document Management
To help manage the students and the application materials which need submitted to colleges by deadline date, Scoir has provided an overview screen!
This view can be sorted in a variety of ways and then printed as needed.
Navigate to the Applications Tab | Overview.

Select the Group by: method.  Student, College, or Due Date (deadline). 
Once the Grouping method is selected, use the headings to sort the grouped list by:
College - College name in alpha order
Application Type - how the student applied
Document Status - is the documentation packet complete and ready to send, or is this missing a document
Due Date - this is the deadline date
Status - is this an application in the Applying Column or has the student said they actually Applied and moved this to the Applied Column
The Filter tool can also be used to filter by Counselor, Deadline Date range, Application Status or Document Status.

Once your screen is configured to your liking, you can print this through your browser or printer settings or download a .pdf for later use.

Sorting by Student

Students will be displayed in alpha order by last name.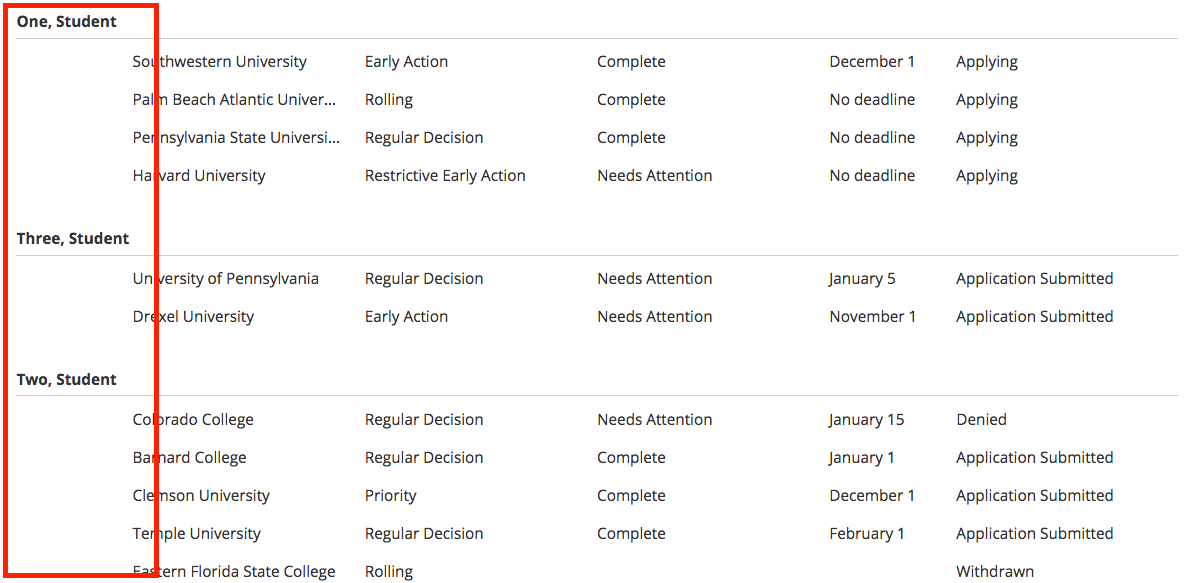 The example below is a Student Sort by Due Date. Aaron's first college, Wellesley College is complete and the student has marked that the application is submitted.  This document packet is due on January 1st.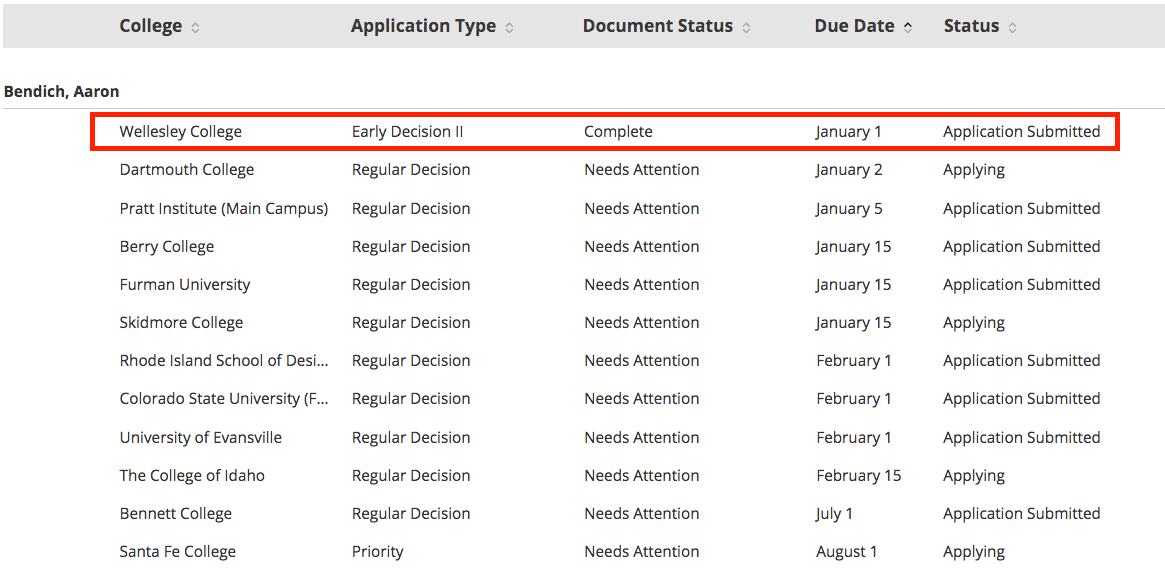 Sort by College

Colleges will be displayed sorted in alpha order.
Sub-sorting can be done thereafter but only by one selection.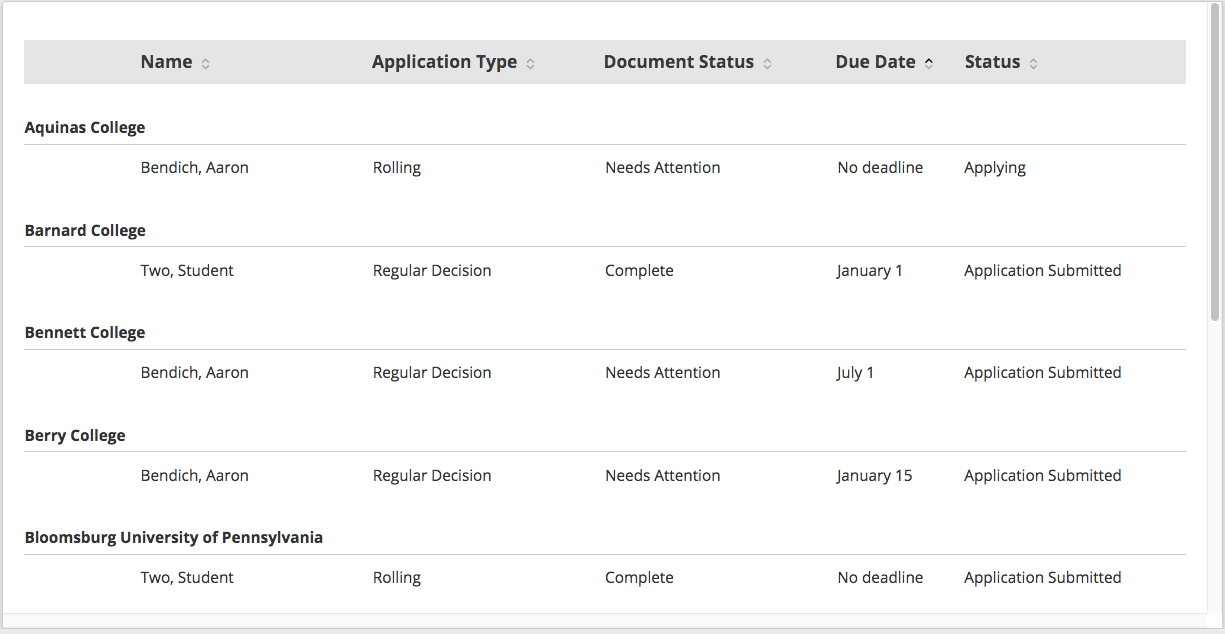 Sort by Due Date (deadline)

Due Dates will be displayed in order of first upcoming due date.
Sub-sorting can be done thereafter but only by one selection.