For Counselors: Applications Overview - Student Document Management
For Counselors: Applications Overview - Student Document Management
To help manage the students and the application materials which need submitted to colleges by deadline date, Scoir has provided an overview screen!
This view can be sorted in a variety of ways and then printed as needed.
Navigate to the Applications Tab | Overview.

Select the Group by: method.  Student, College, or Due Date (deadline). 
Once the Grouping method is selected, use the headings to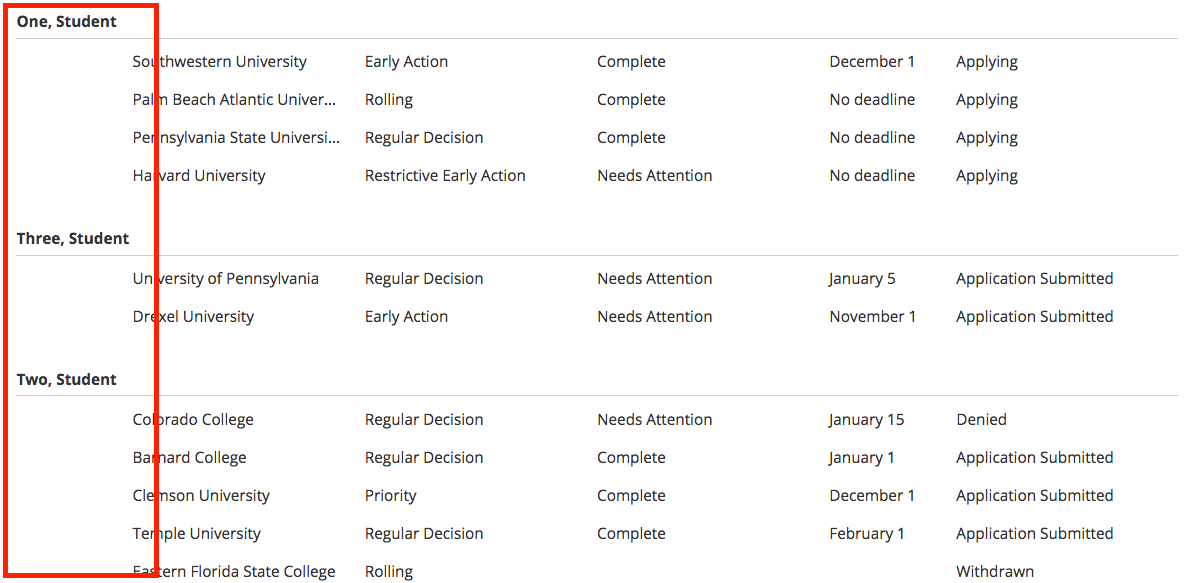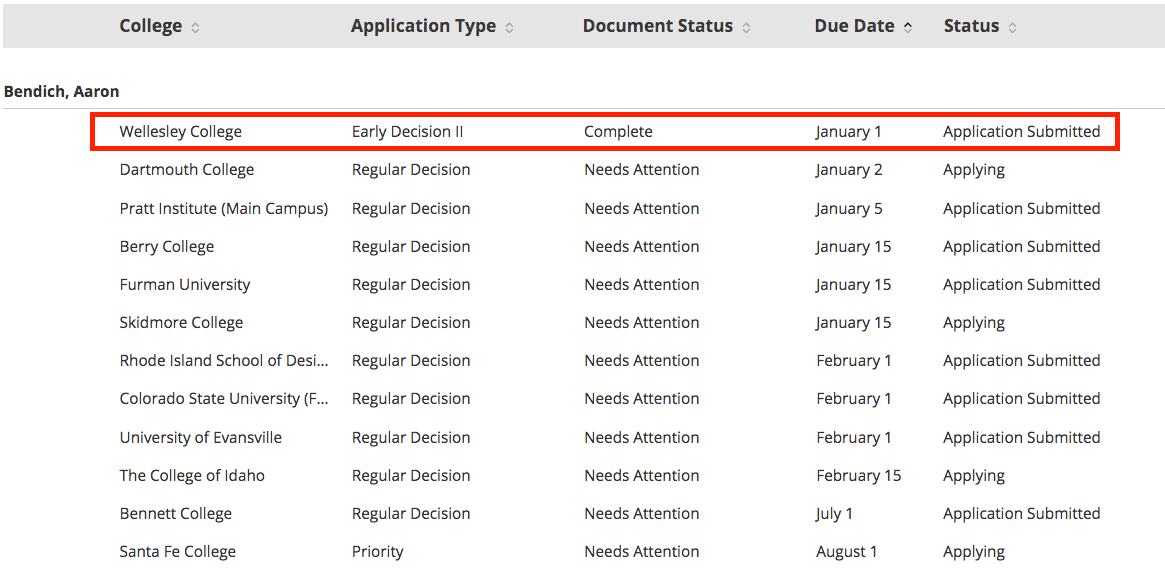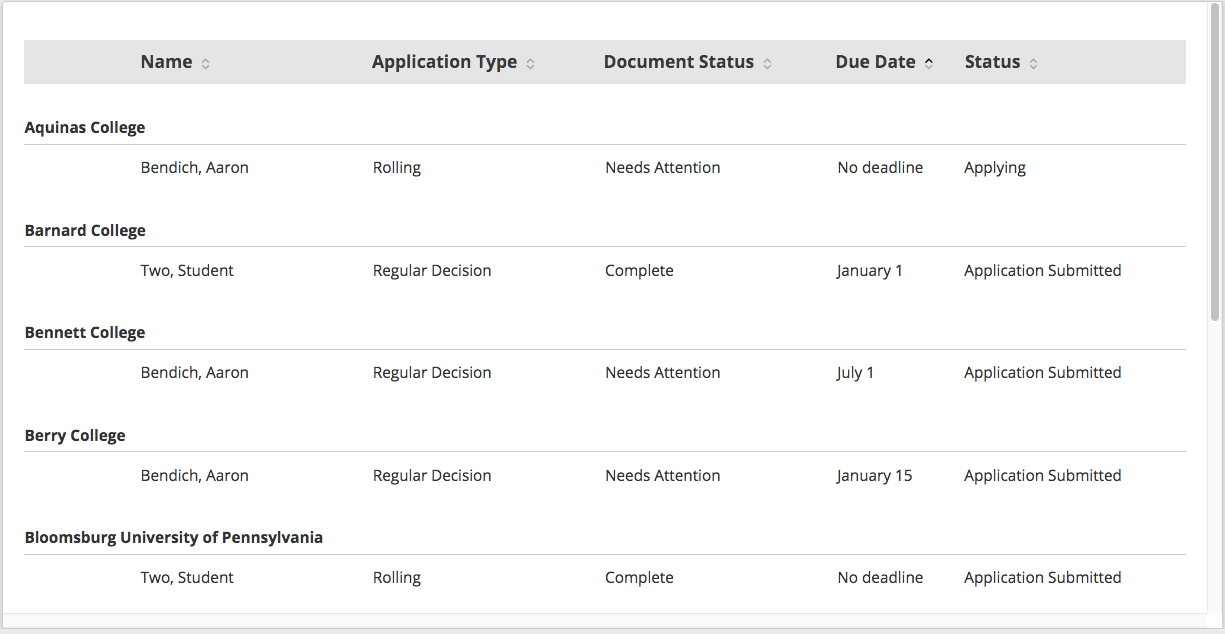 Due Dates will be displayed in order of first upcoming due date.
Sub-sorting can be done thereafter but only by one selection. 
profile, documents, overview, counselor, applications, manage