Students - Continuing Apply with Scoir, Education Section
Students - Continuing Apply with Scoir, Education Section
Updated by Customer Support Team
Let's continue your Apply with Scoir experience with the Education section!
1. Are you in a quiet place where you cannot be disturbed?
2. Is your cell phone turned off so you don't get distracted?
3. Are you ready to focus on completing your application for your college? This needs your full attention.
Great! Now that your Personal & Family sections are finished, let's complete the Education section. This is a somewhat long section, are you ready? This is what we will run through.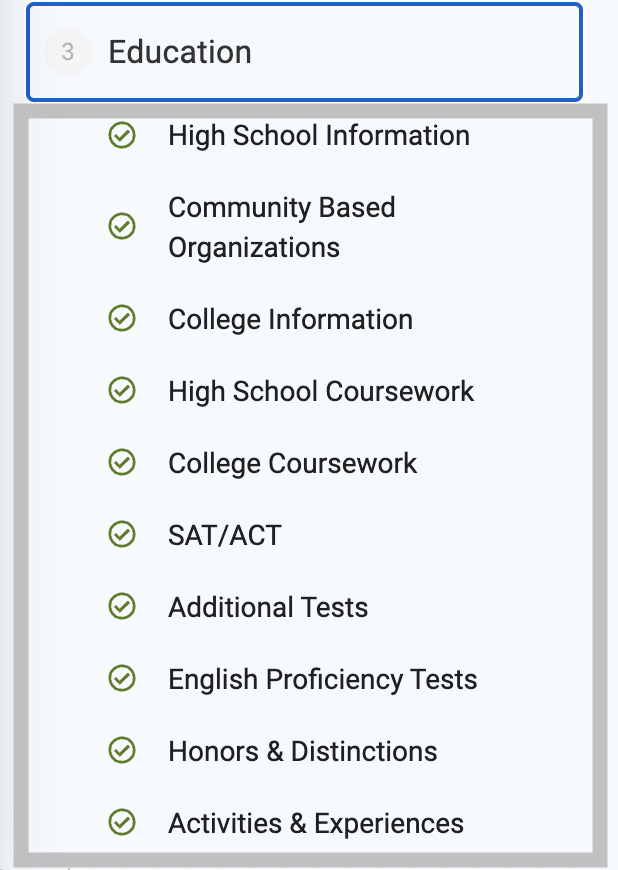 If you are returning to your Apply with Scoir application and need to quickly get to the Education section, click on this by navigating to the left side and clicking Education.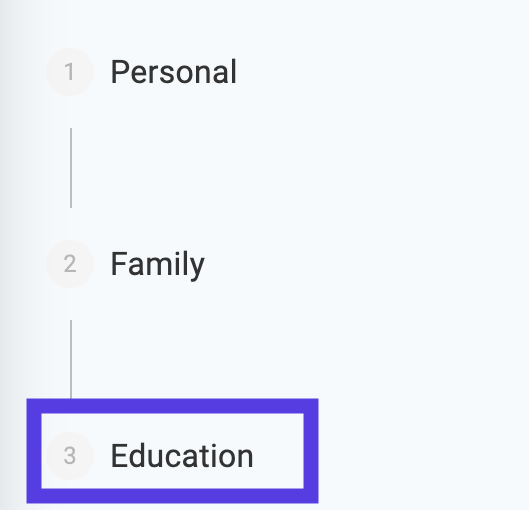 Complete your high school information.
If you are an student linked to a Scoir high school, this will prefill. If you need to 'clear' this you must then type in the high school in the search to find your high school.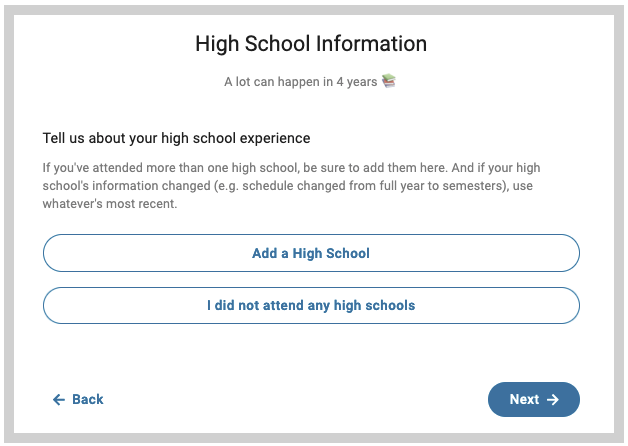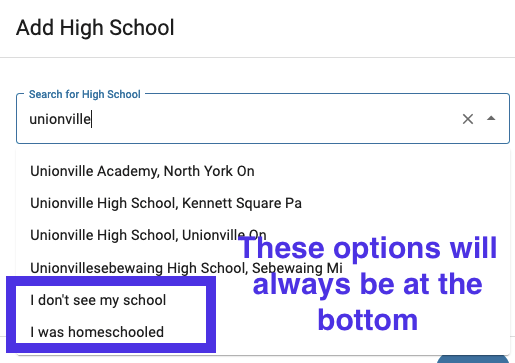 To scroll back through years, click on the year at the top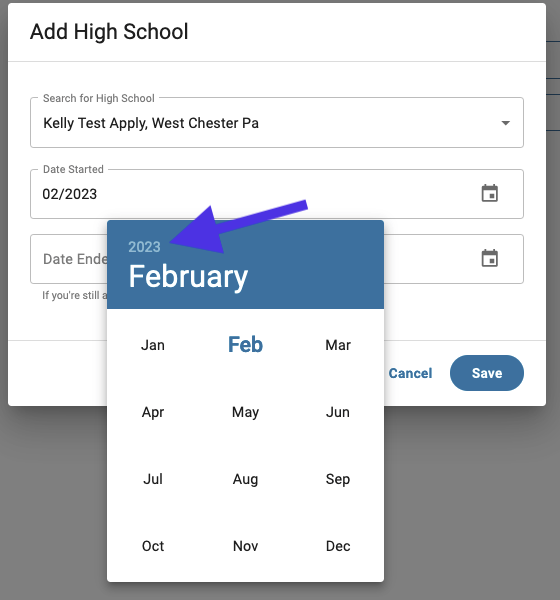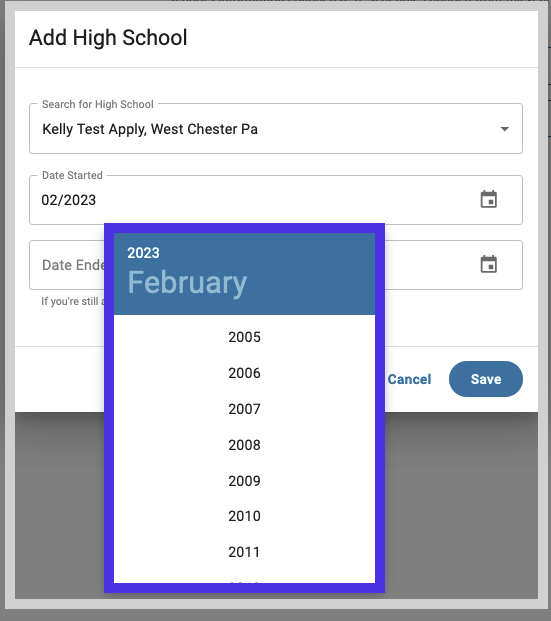 Select if you will graduate from a high school or get a GED/CHSPE.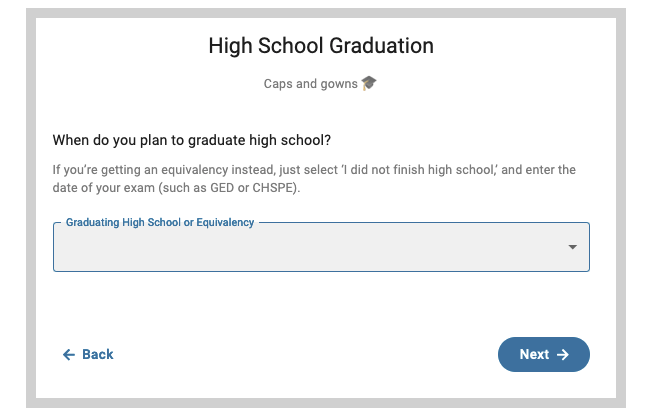 Please complete this section to the best of your ability. We don't have all the answers and if your not able to get them, you can either come back later, or answer with your best efforts.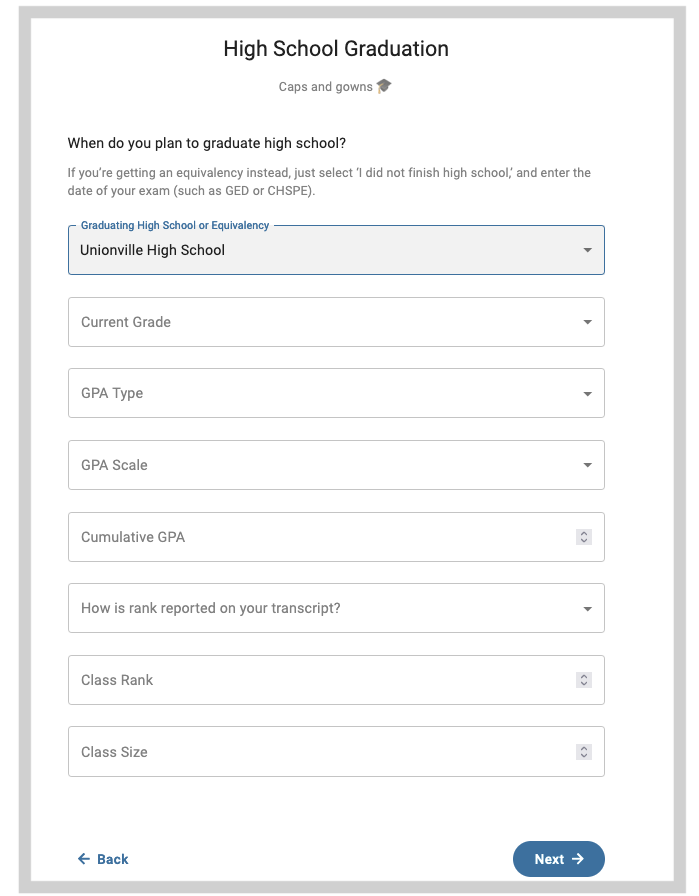 By default, this is pre-select as not participating, but please update if you are using a CBO!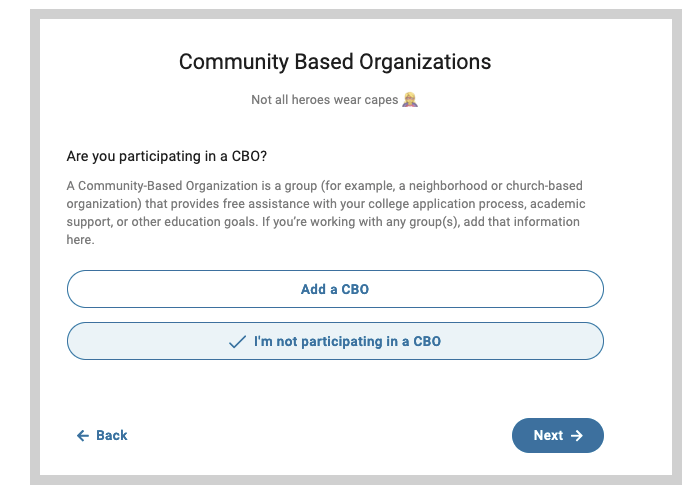 College Information - complete as needed.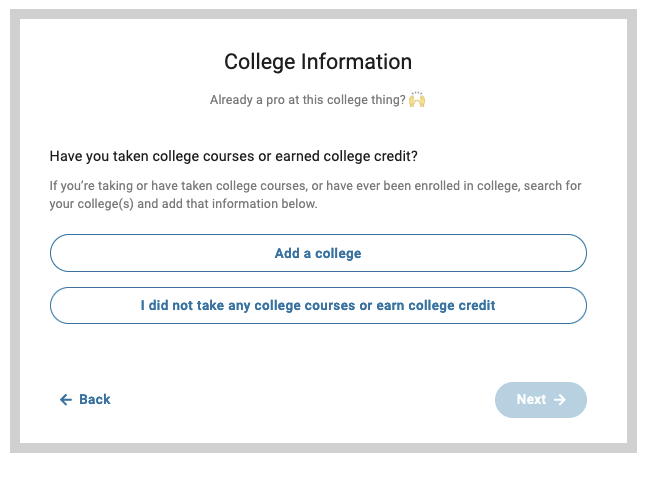 High School Coursework - complete as needed.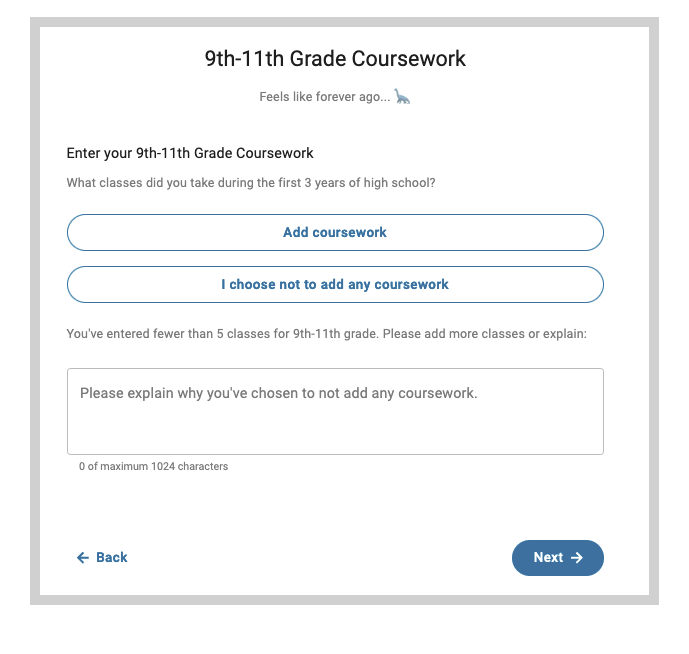 College Coursework - complete as needed.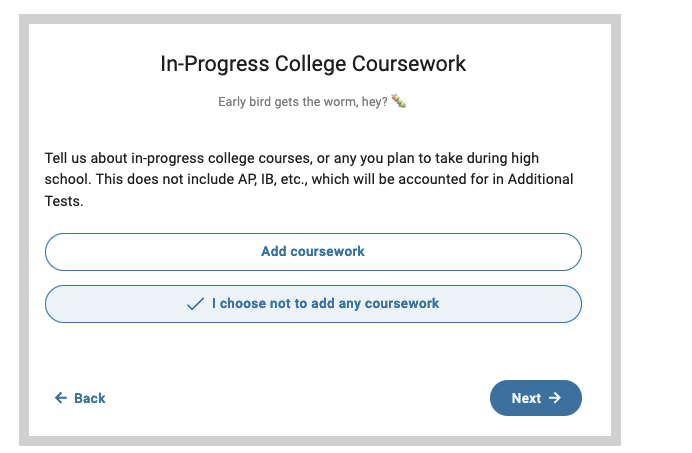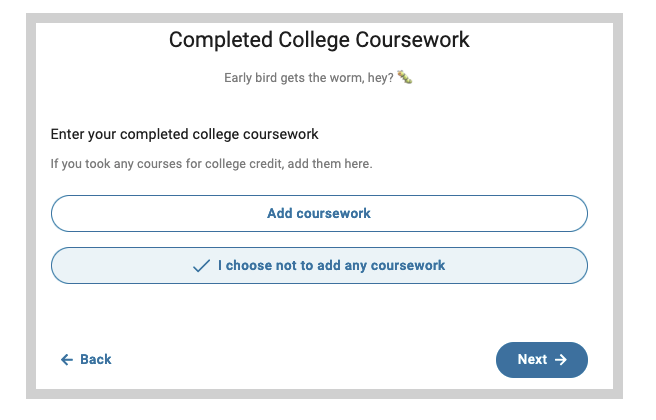 SAT/ACT Test Score - this may need some extra attention.
1. Colleges may be test-optional (student can either share or not share scores)
2. Colleges may require test score (scores must be shared)
3. College may be test blind (no scores should be shared)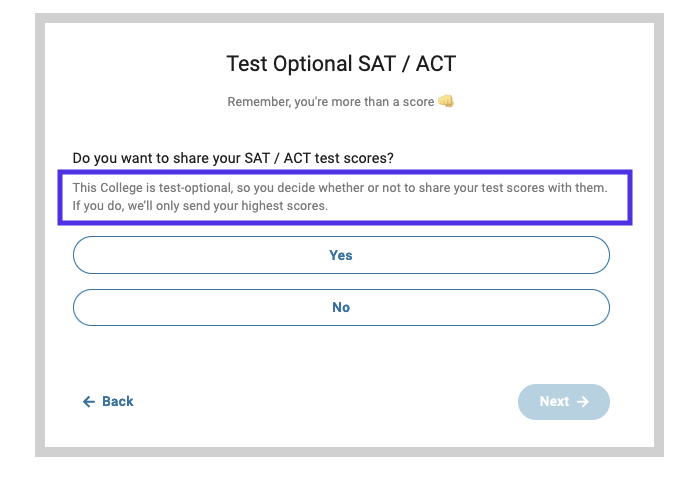 Additional Tests - Complete as needed to provide any additional Test Scores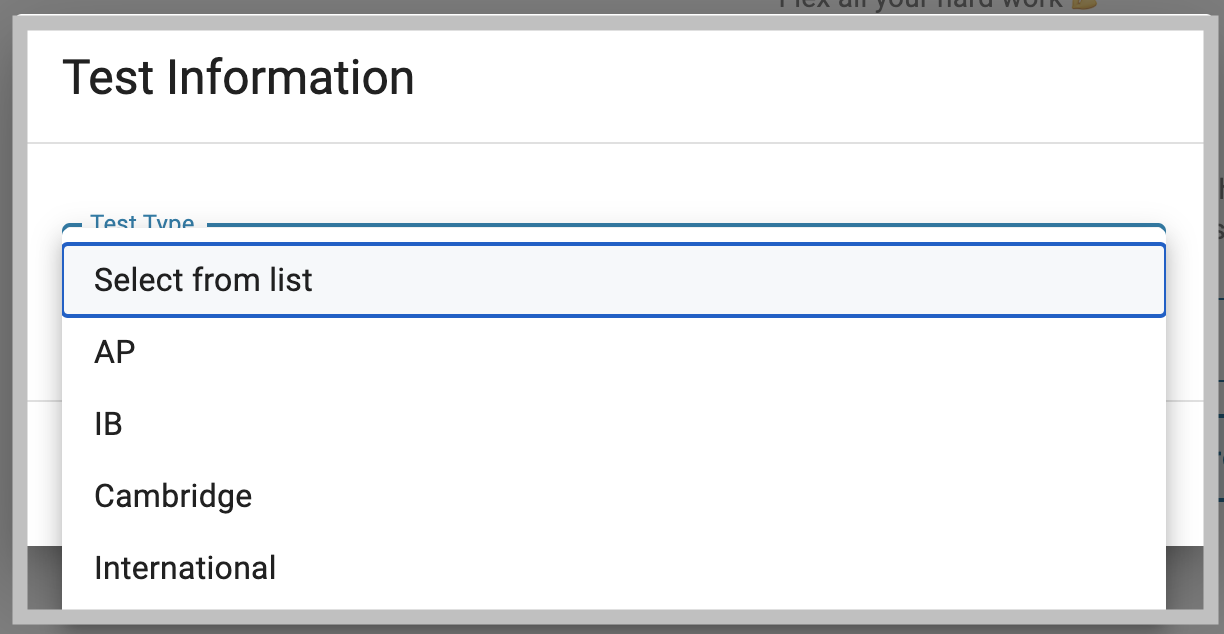 Or say you don't wish to provide any other scores.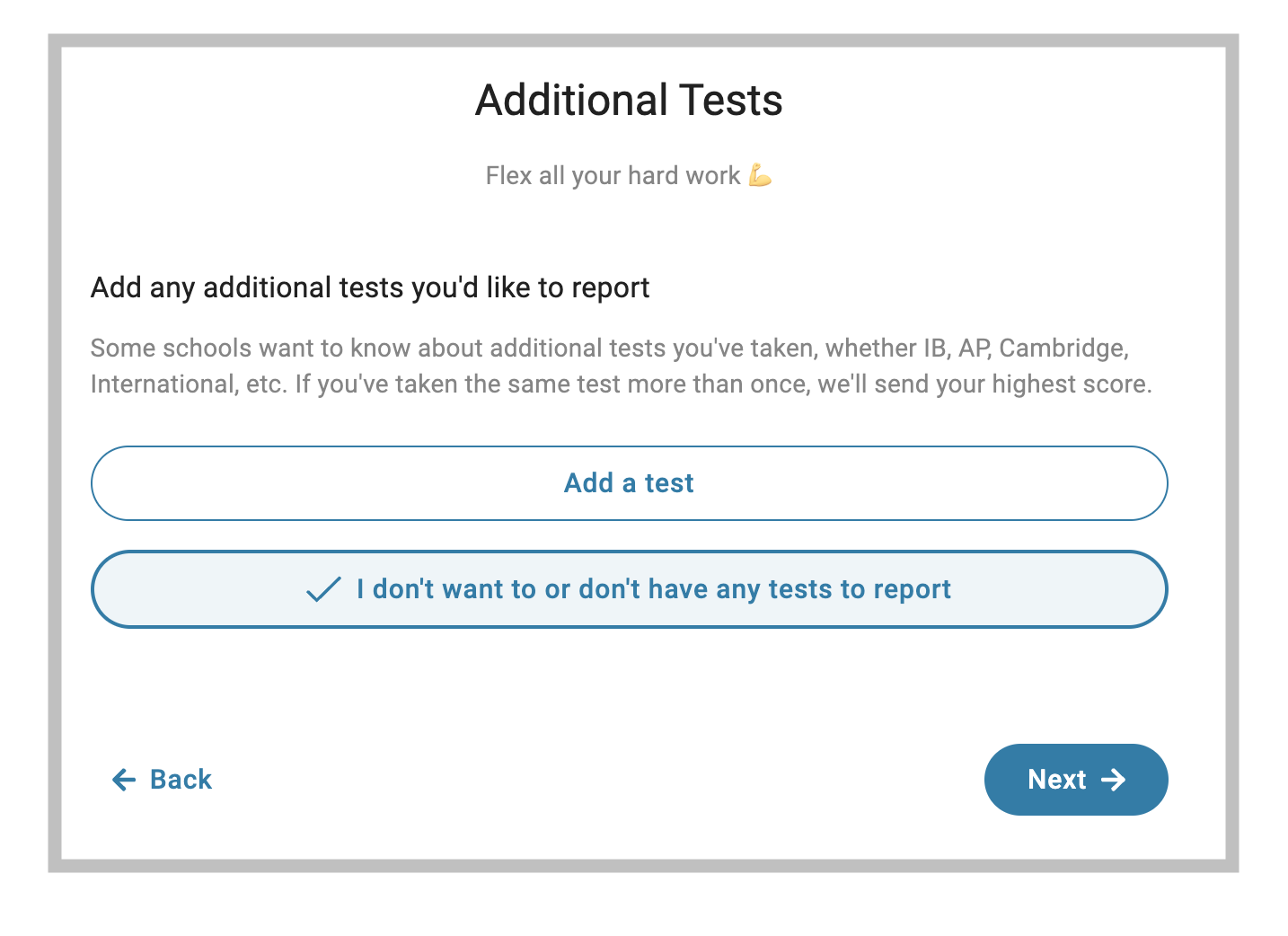 English Proficiency Tests - add if needed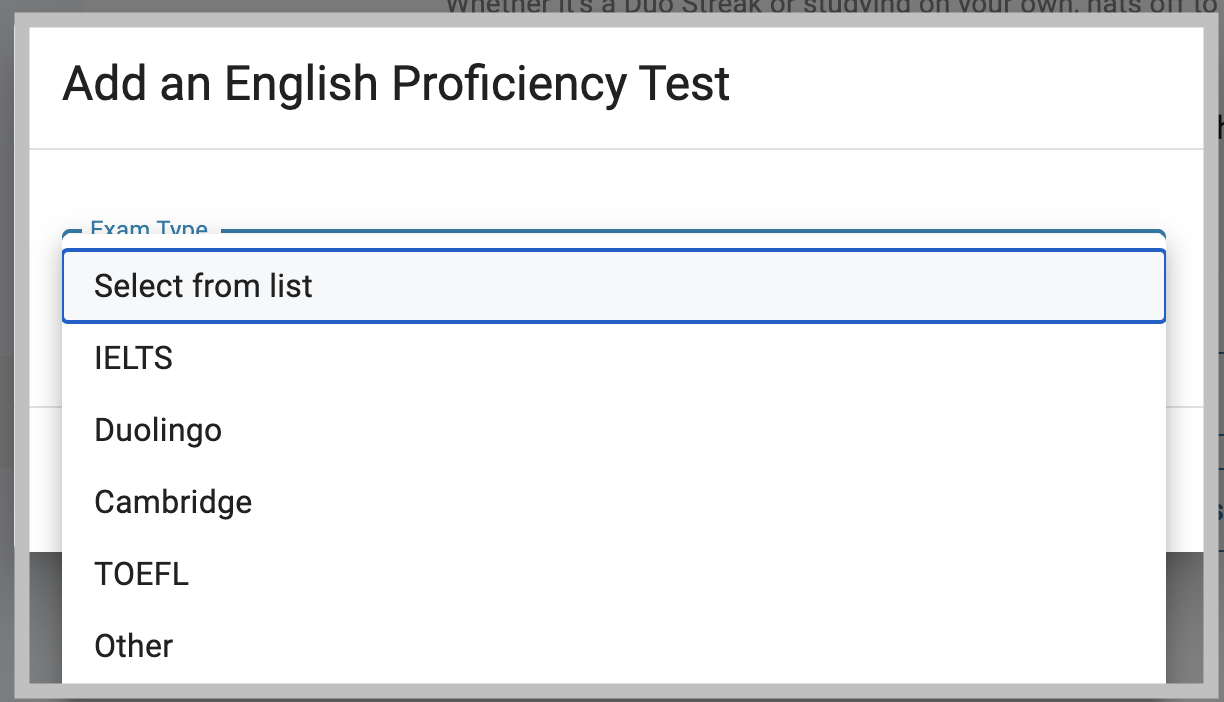 Or say you have not taken any and don't want to report any exams.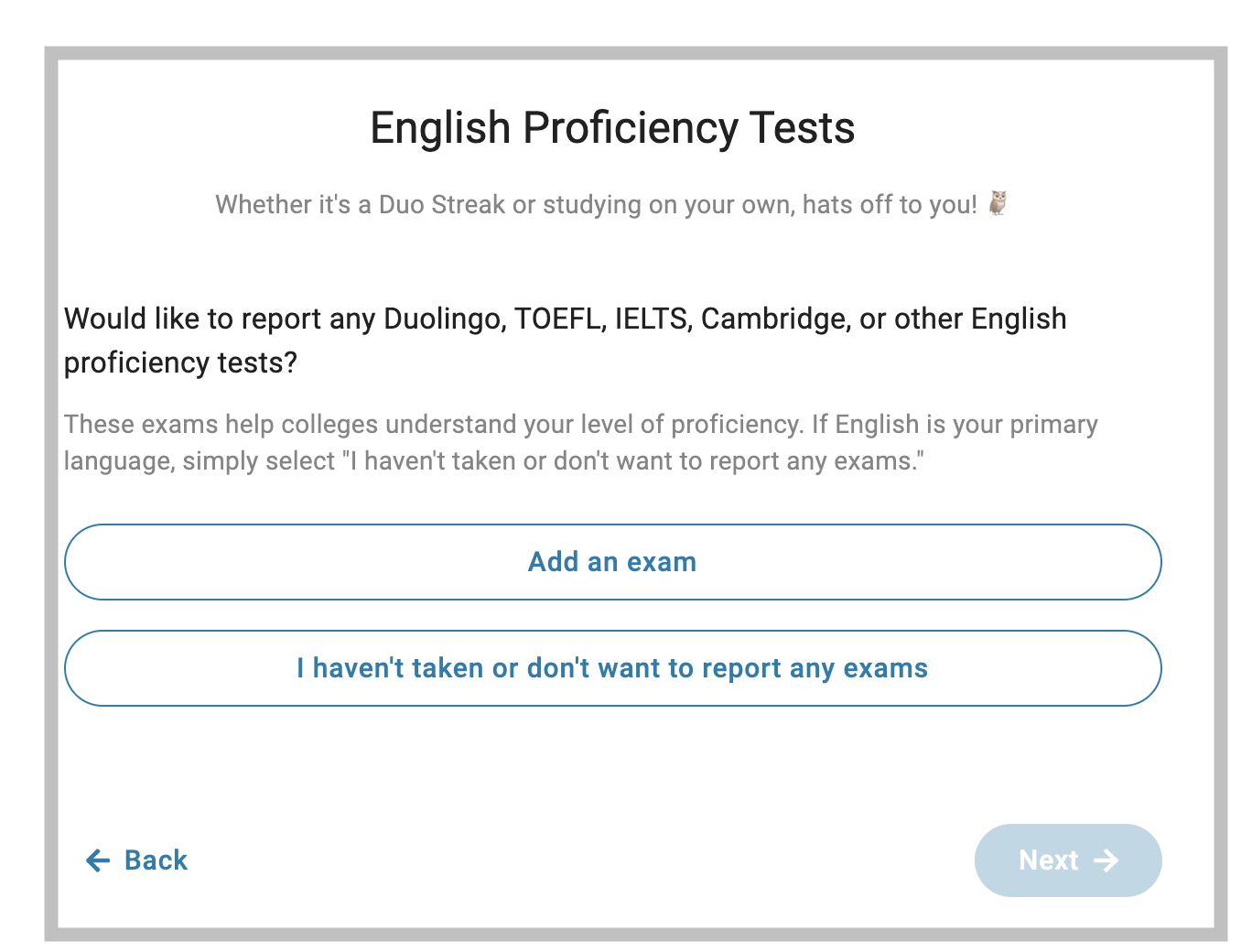 Selecting the 'I haven't taken or don't want to report any exams' will still prompt the next screen to confirm you won't be taking any moving ahead! We just have to be sure.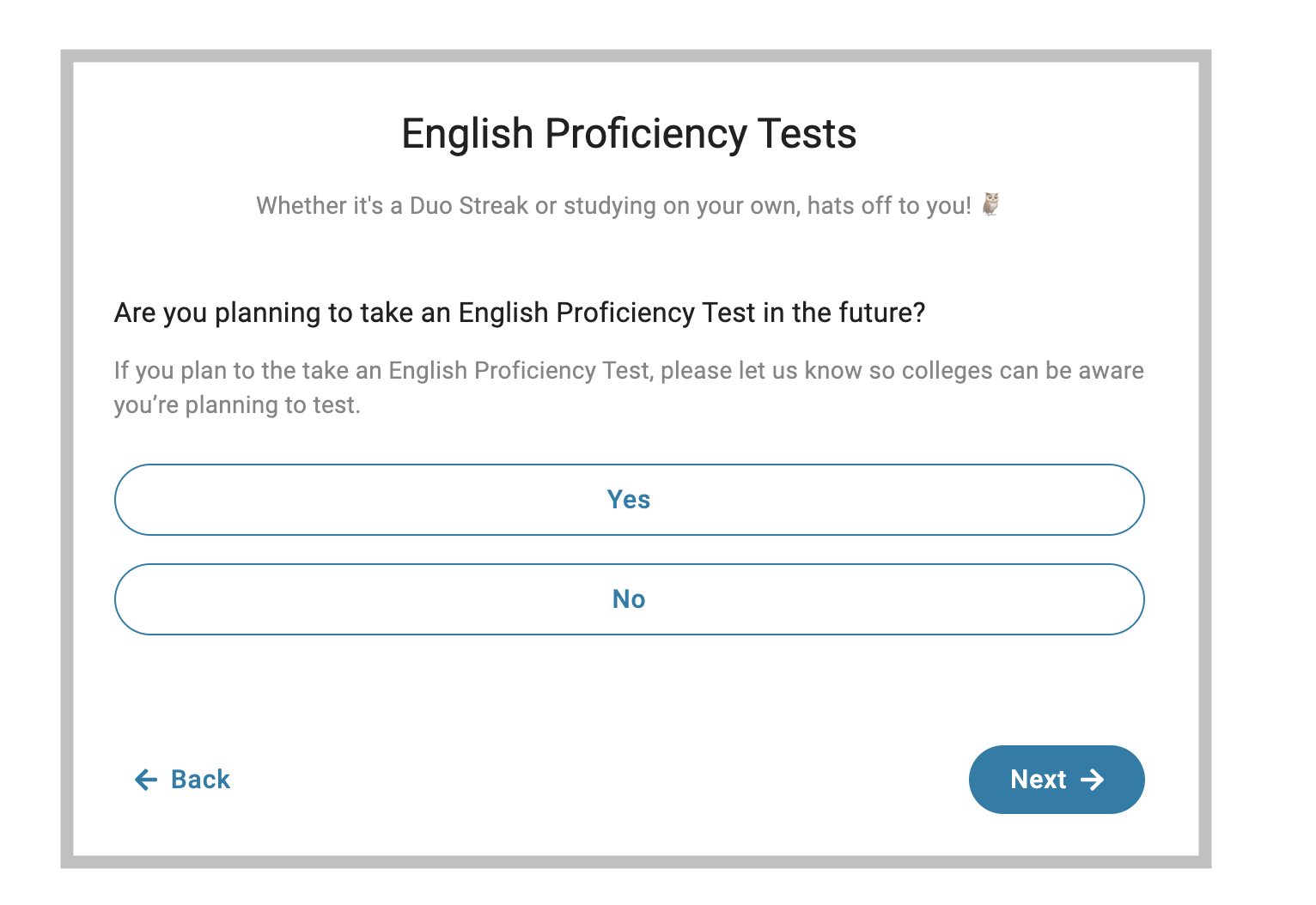 Honors & Distinctions - Let your light shine! This is a personal area that students can add applicable greatness! Please take your time here to include anything needed.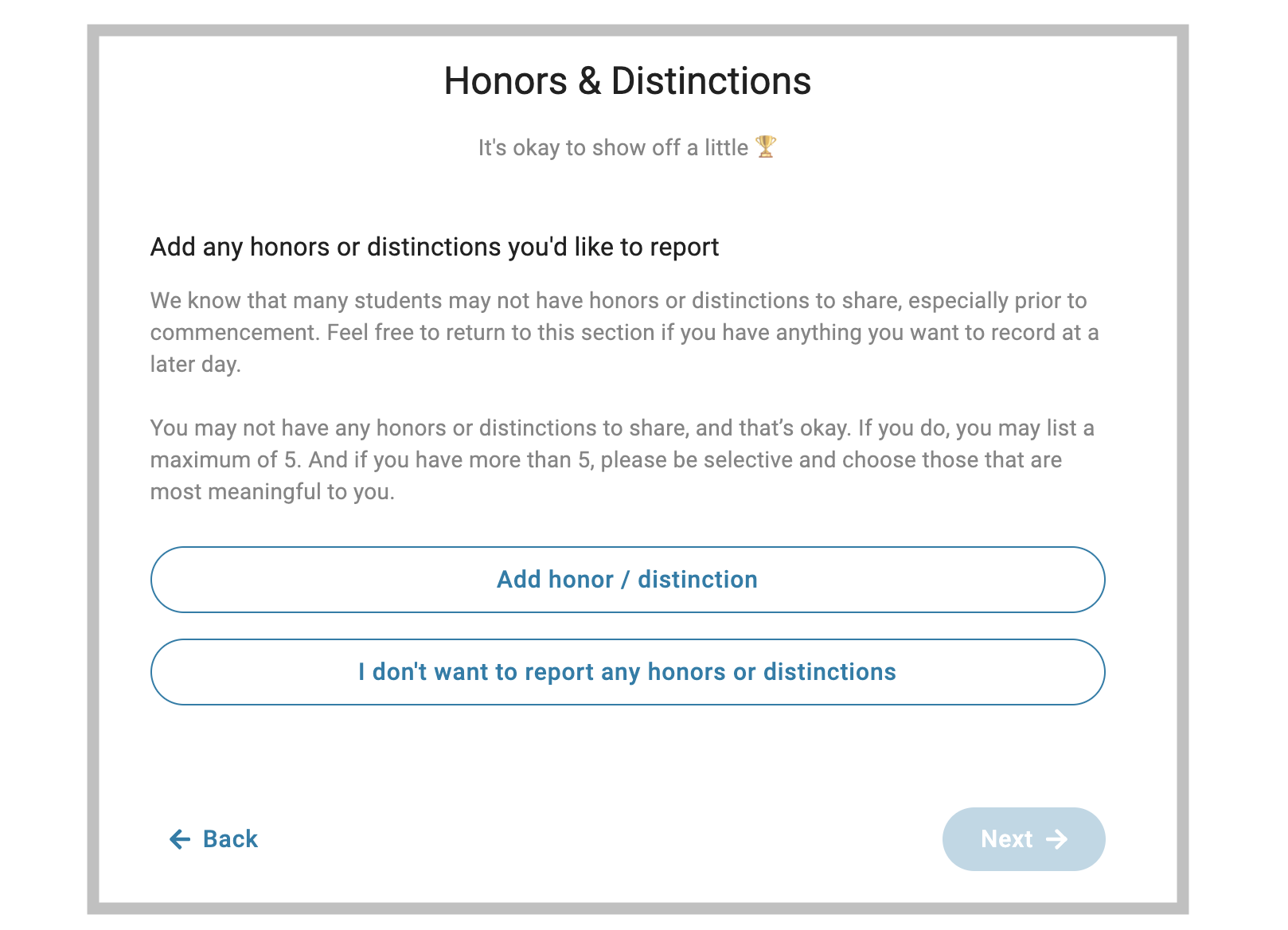 Activities & Experiences - help the college understand who you are as a person and how you spend your time. Please take your time here to include what you need but also to proof-read your work before we move to the next section!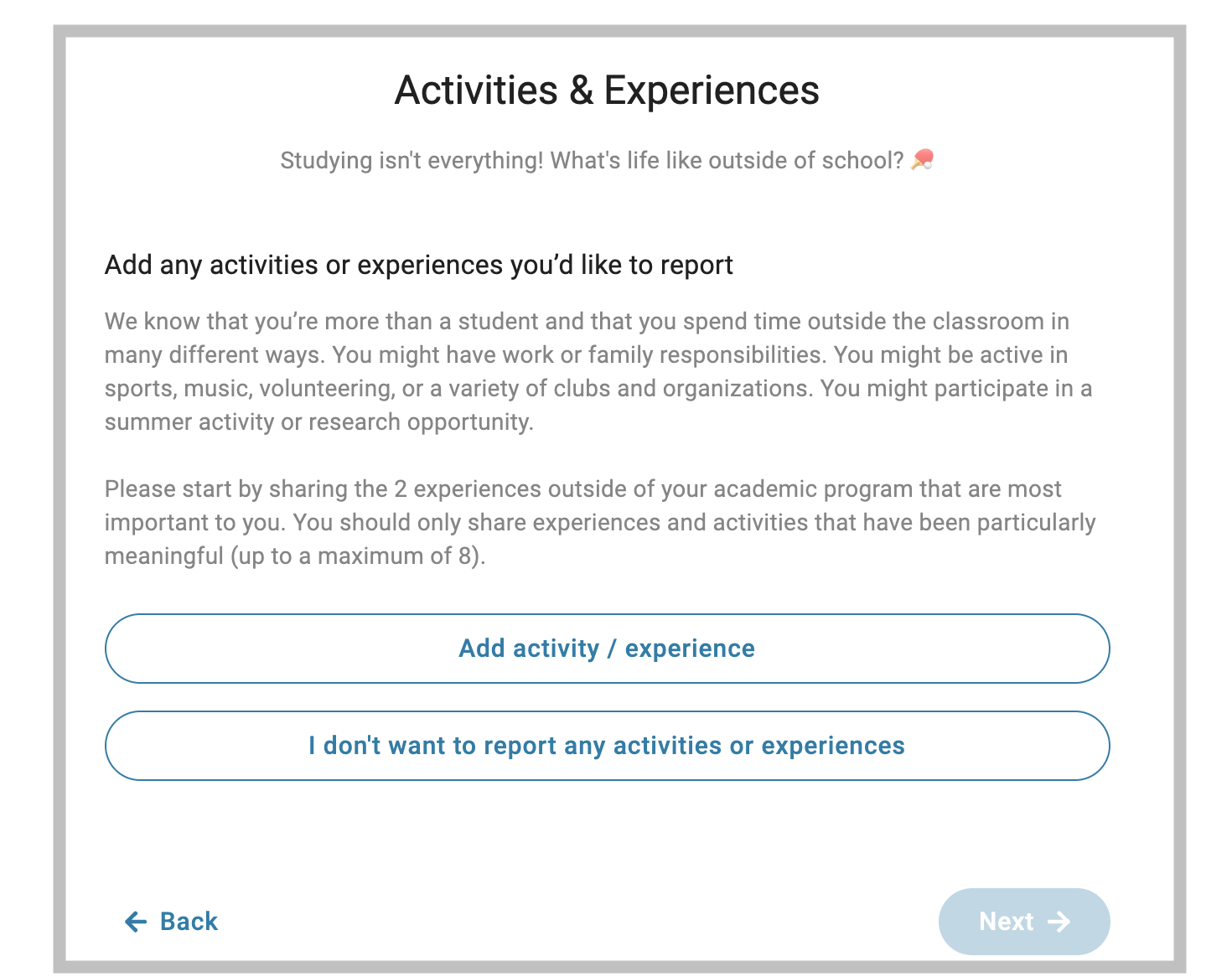 Congratulations. You completed the Education section of Apply with Scoir. You can use the link below to move forward, or take a break and come back later!
Remember, clicking 'next' will save your answers and the 'X' at the top right of your screen is how you return to Scoir's