Students - Begin Apply with Scoir - Personal Section
Students - Begin Apply with Scoir - Personal Section
Updated by Customer Support Team
Congratulations on deciding to take your first step in the college application process! We are all rutting for you! Available August 1st.
Let's begin your Apply with Scoir experience with the Personal section!
1. Are you in a quiet place where you cannot be disturbed?
2. Is your cell phone turned off so you don't get distracted?
3. Are you ready to focus on completing your application for your college? This needs your full attention.
To access Apply with Scoir, we provide a number of ways to get there! In your student portal header, there is always an Apply with Scoir access button on the to right! This is a sure fire way to get there!

The very first time accessing Apply with Scoir, students will come to a landing page to start their experience.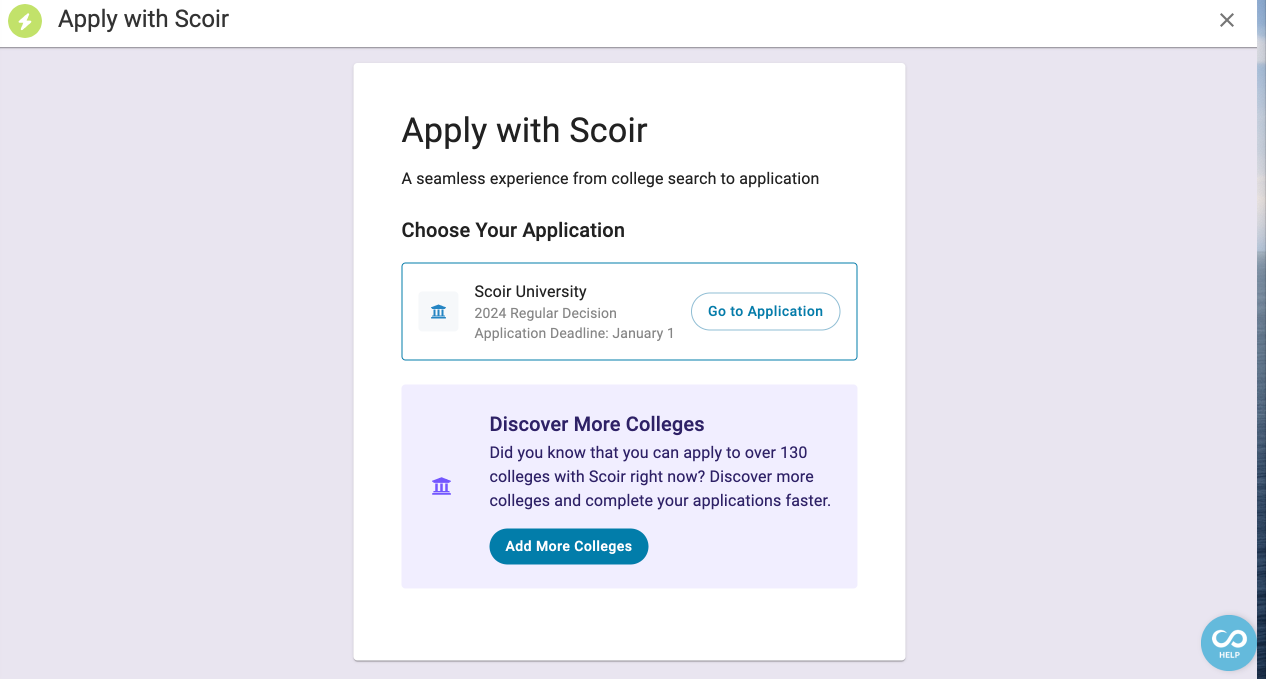 Click Go to Appplication to move forward!
To exit the Apply with Scoir portal and return to the student portal at any time, click the 'X' at the top right side of your screen.

Once in the Apply with Scoir portal, students will land on part 1, Personal. This is were you begin. Personal Information will cover most things, just applying to the student.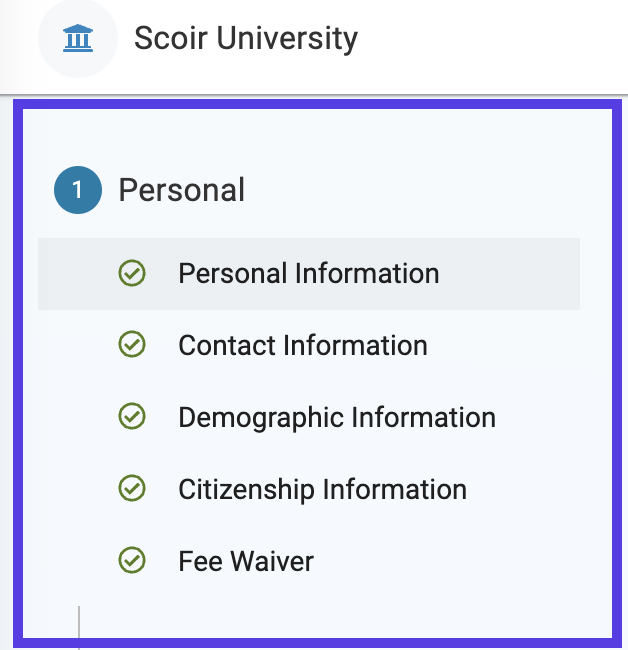 Complete your Personal Information Section. We will go through this by screen! Enter your name and date of birth and click 'next' after the completion of each screen. This is what auto saves your data, so be sure to click 'next'.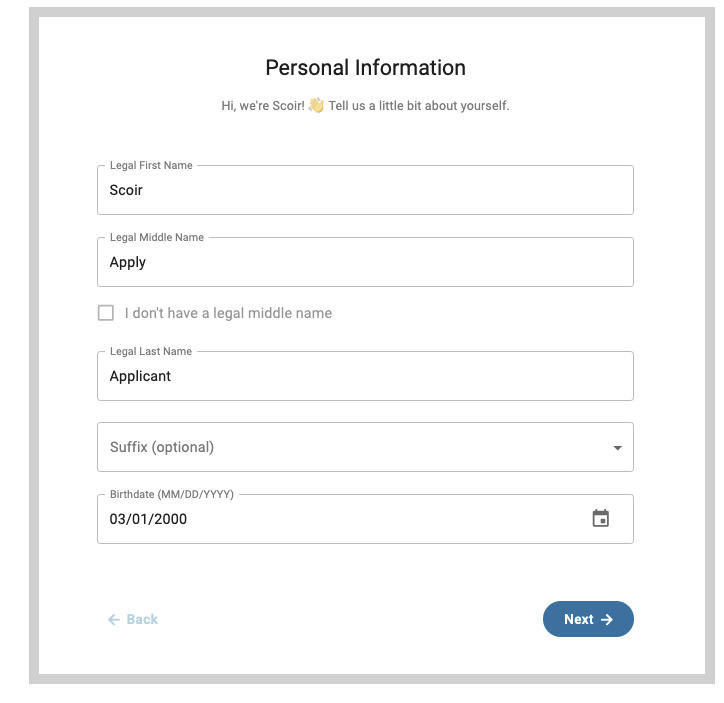 Any errors will be called out by highlighting missing information.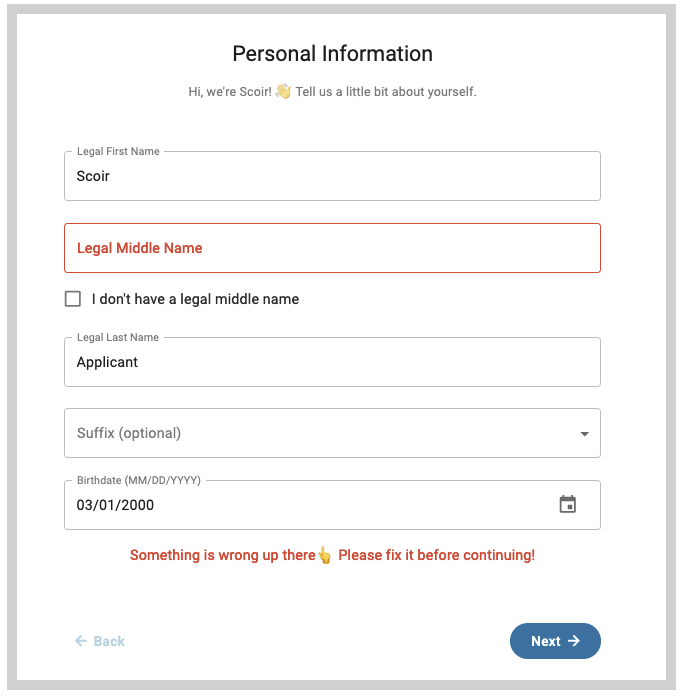 Continue through the Personal Information section, completing the required fields and those optional fields you wish to answer.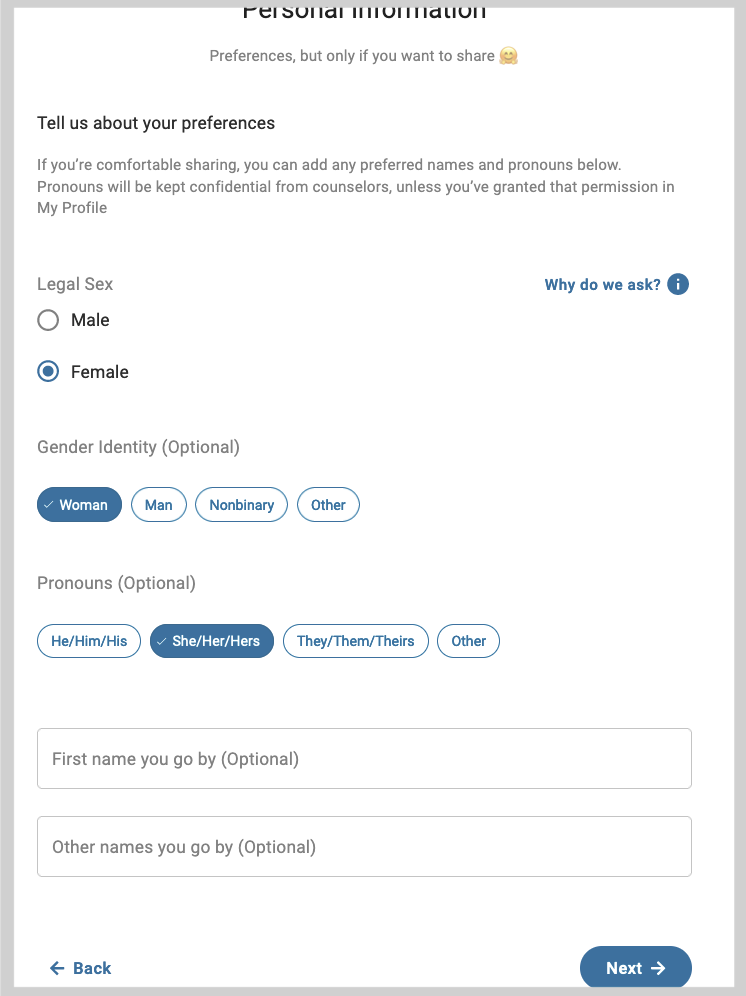 Personal Information. Identify if you or your family served in the armed forces.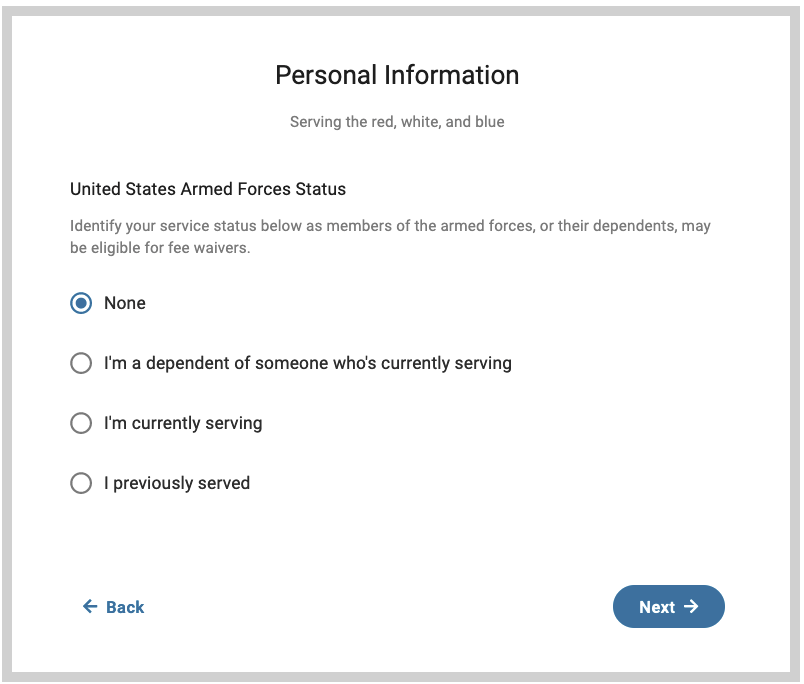 Personal Information. Are you planning to applying for financial aid to assists with college expenses? This is required.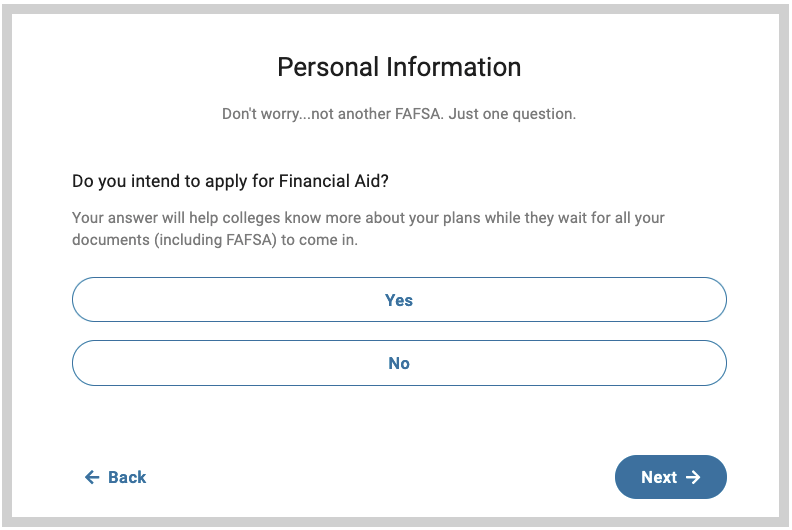 Contact Information - Phone. Your phone, what type of number this is associated with, your high school and both your personal and school emails. While the school email is 'optional' this is a matching tool for documents (that will be sent to the high school) and we do recommend you put both emails.
If you are linked to a high school, your school email may pre-populate in this field.
In the example below, there is no area code for 777. The system knows this is not a valid phone number! It will need to be corrected prior to moving on.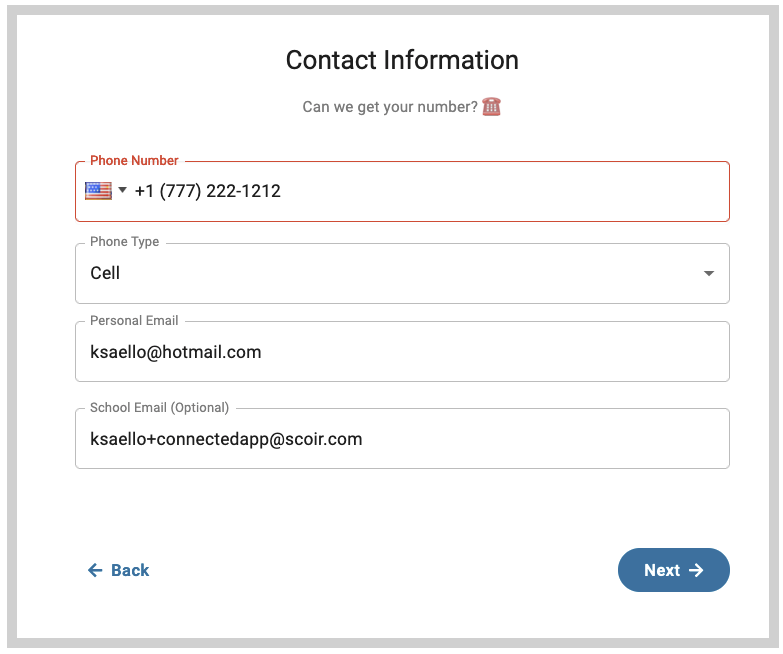 Contact information - Address. If you do not live in the United States please use the drop down to select your country.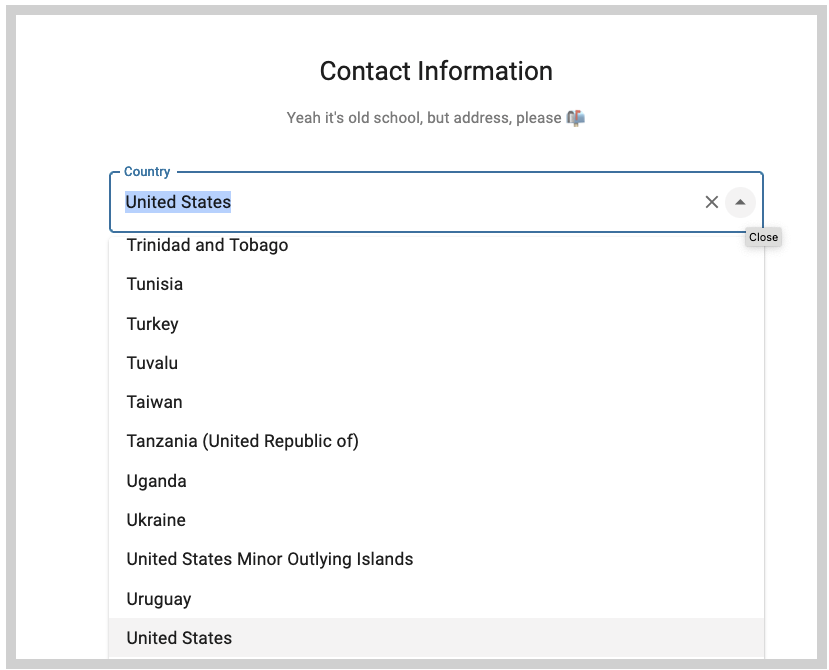 Answer the address information to the best of your ability, checking any boxes that are needed!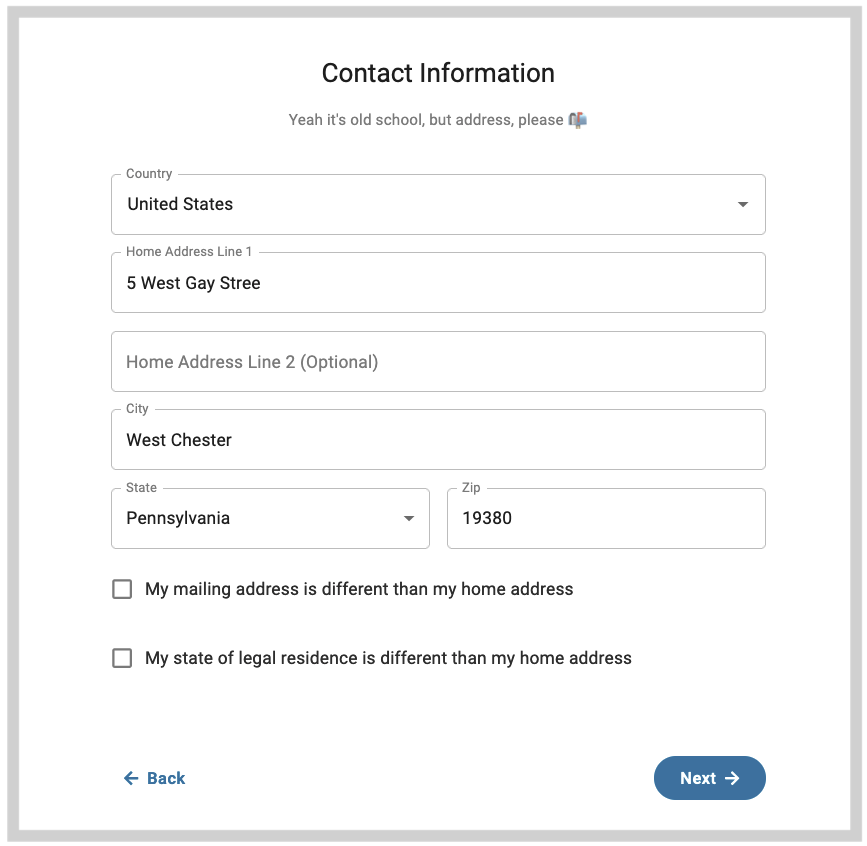 Demographic information for ethnicity and race are optional. You may select to answer these are leave them black. Demographic information for language is required. As noted, please enter your primary language first!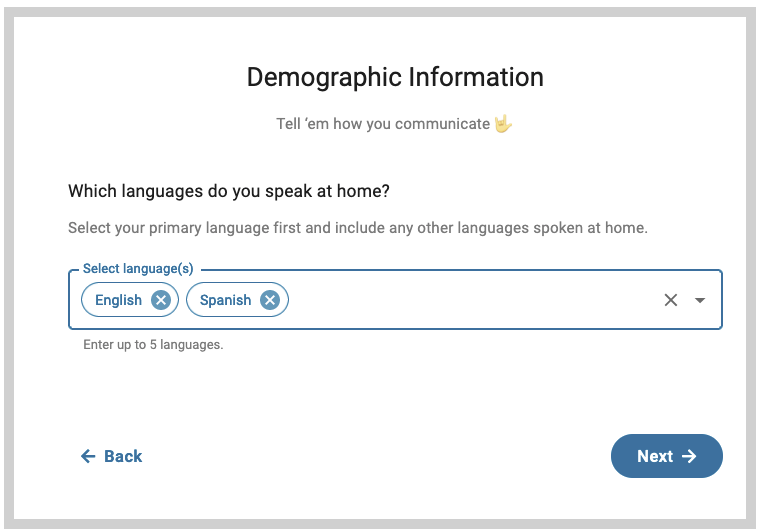 Citizenship Information. Next, complete Citizenship Information. While here, please ensure if selecting dual citizenship, this is allowed in the countries provided. Not all countries allow dual citizenship!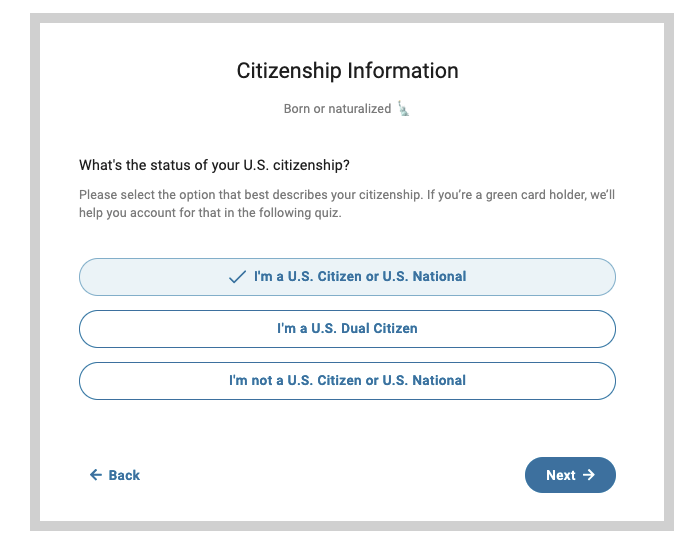 List your place of birth.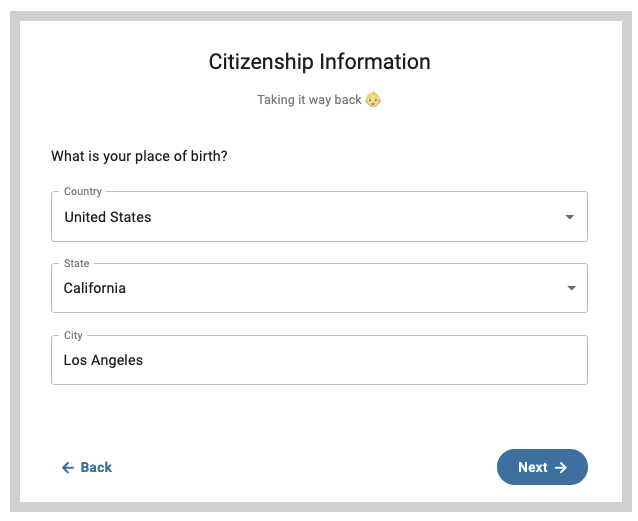 Fee Waiver. Please answer the questions to the best of your ability. We understand you may be unsure, so use your best judgement!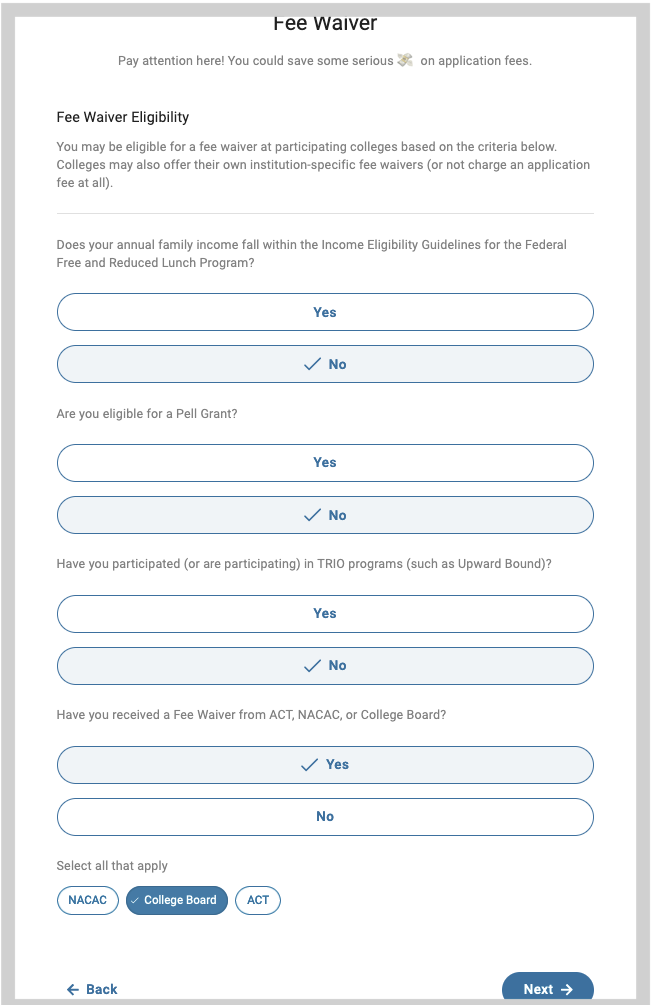 Congratulations. You completed the Personal section of Apply with Scoir. You can use the link below to move forward, or take a break and come back later!
Remember, clicking 'next' will save your answers and the 'X' at the top right of your screen is how you return to Scoir's student portal!