For All Students: Applying to College Using Scoir
For All Students: Applying to College Using Scoir
Updated by Kelly Saello
Applying with Scoir is a two-step process. You'll begin by filling out the basics on your Scoir profile, and then move on to answer additional questions on the apply with Scoir application profile screen.  Once your application is submitted through Scoir, you will be redirected to the college portal, and any additional questions or essays which are required by the college will need to be addressed here.
There are several ways to start your application process in Scoir. Open the College Details Profile. At the top, the Apply button will appear on any colleges that have signed up for Apply with Scoir.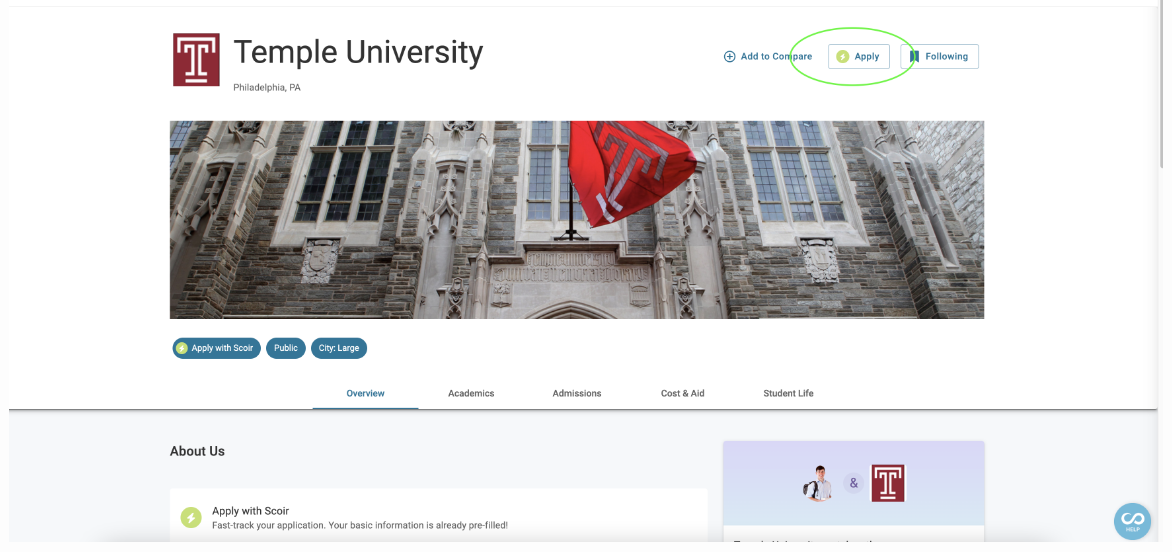 Additionally, students can navigate to your 'My College' page in Scoir. The Apply button will show here on any college that offers this application method.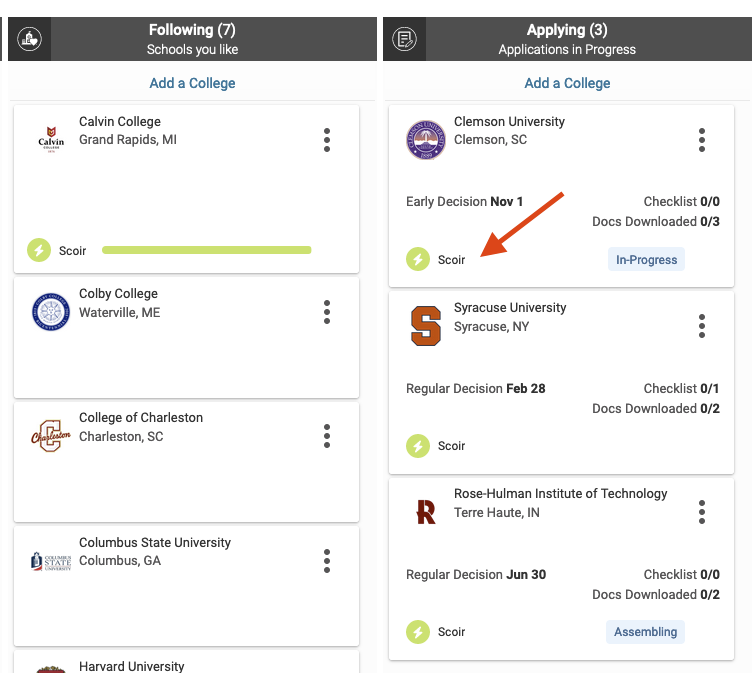 Move the college tile to the applying column.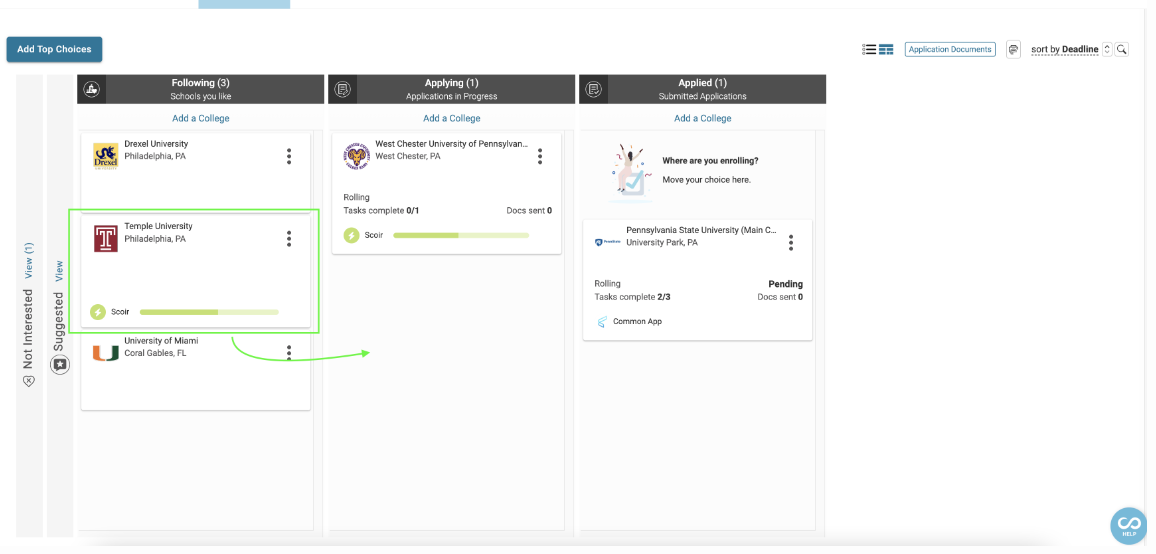 Select your application method and type and save.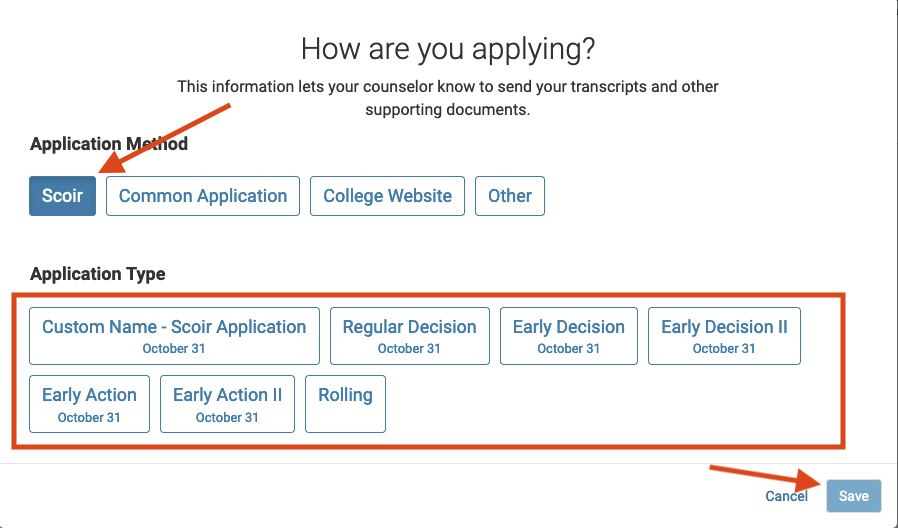 For select colleges, you can also mark whether or not you are applying Test-Optional. For more information on what test-optional means, please see here. This toggle will also show as on when you fill out your application profile and do not select the option to send your test scores for test-optional colleges.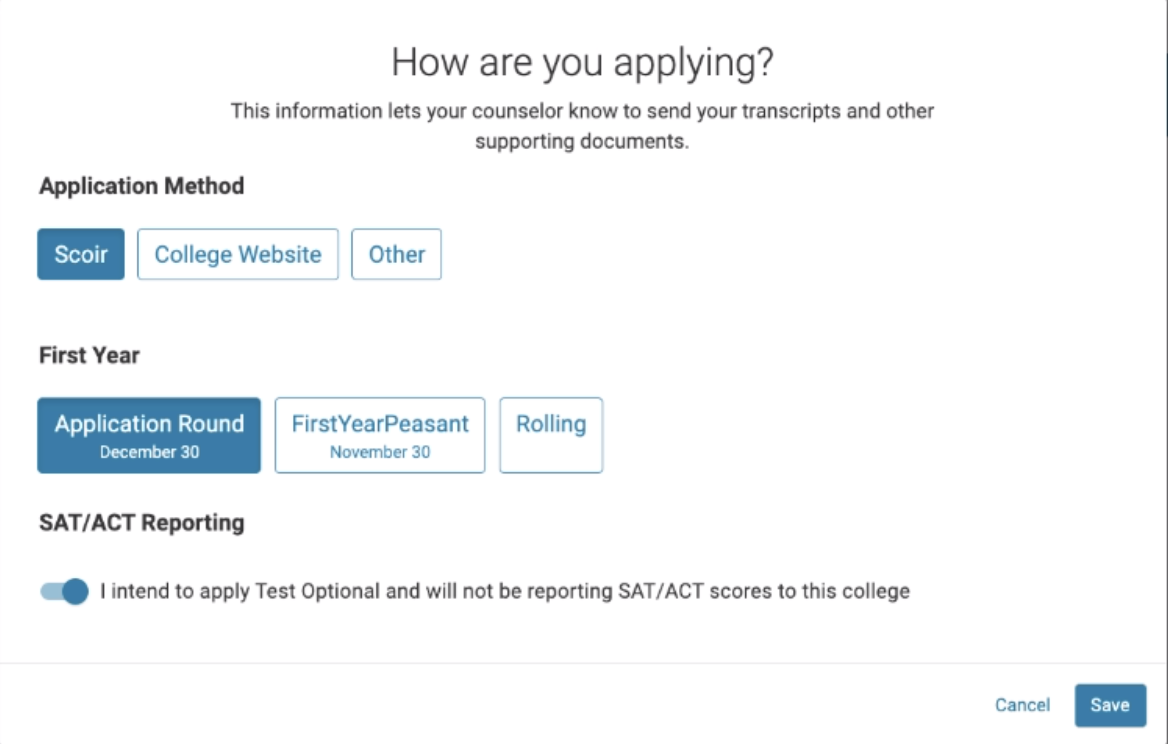 Click on the 'Open Application' box on the tile.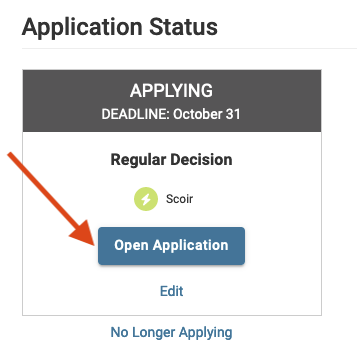 You will be taken to the 'overview' page on the application portal to begin your application process. Here you will see 'all' of the colleges to which you have applied that offer the apply with Scoir. Please Note: this is an overview of all the colleges that you 'can' apply to, not necessarily the ones that you 'did' apply to. At the top, you will see any messages. This page is designed to provide an overview of the work left to be completed if you select to move forward. Click on the college to which you wish to apply if you are starting a new application.
Begin at the 'overview' for that particular collage and confirm again the application type for which you are applying, any additional information that may need to be edited by clicking on the pencil icon on the right, save and then 'continue application'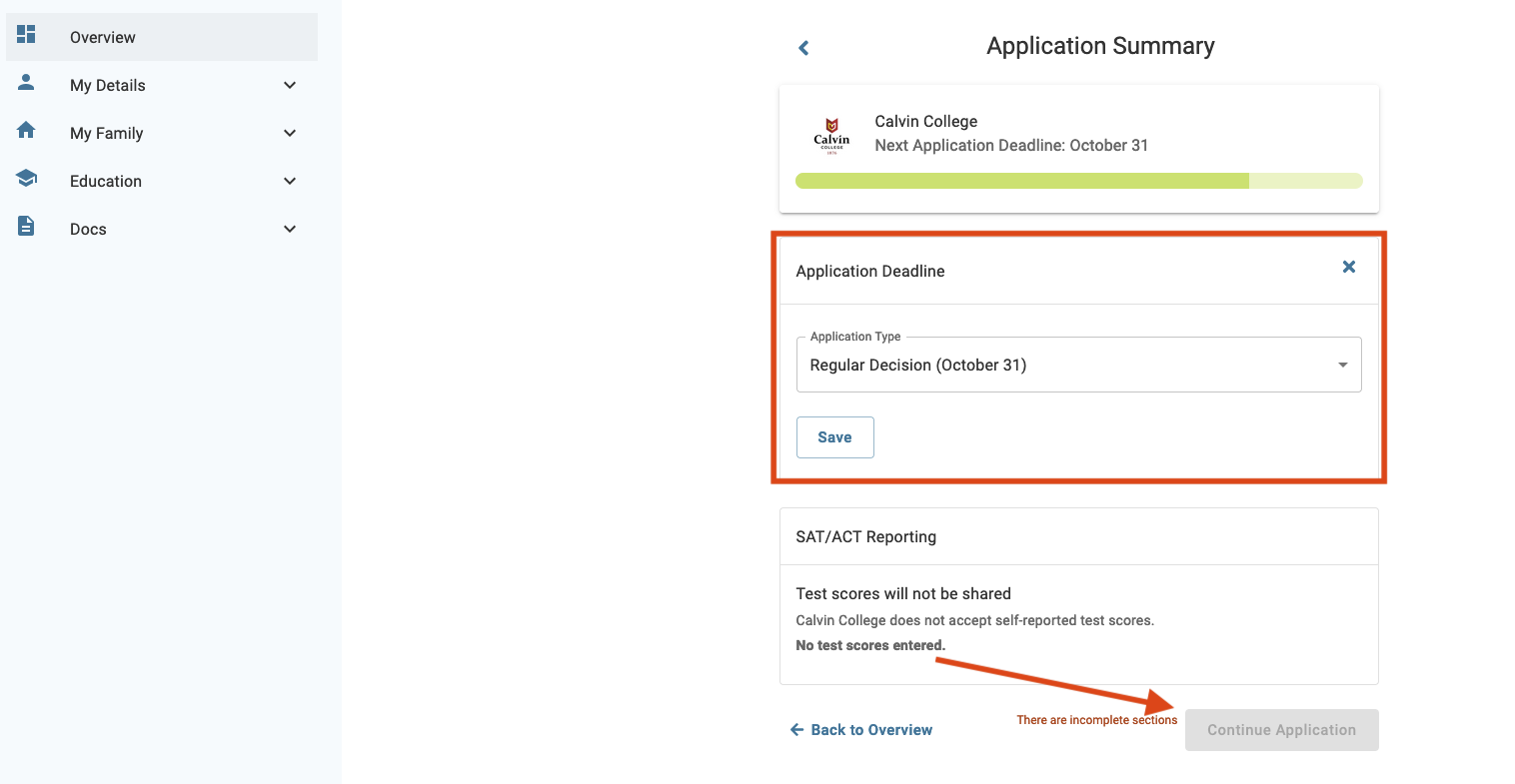 Enter (or confirm) the required information through the application. (You don't have to do this all in one sitting. Saving your work after each 'section' will save the work.)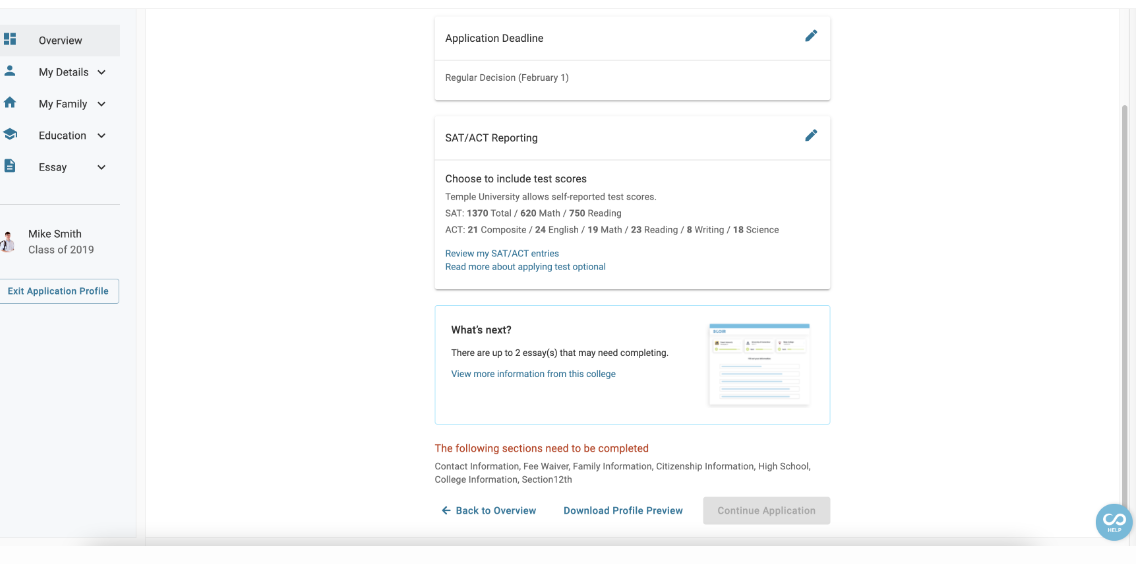 If you have already completed the application profile and are applying to a second college, you may have to make updates and confirm information on the overview page. Students will be prompted to do so and may need to click on the pencil icon to edit and save data before being allowed to continue.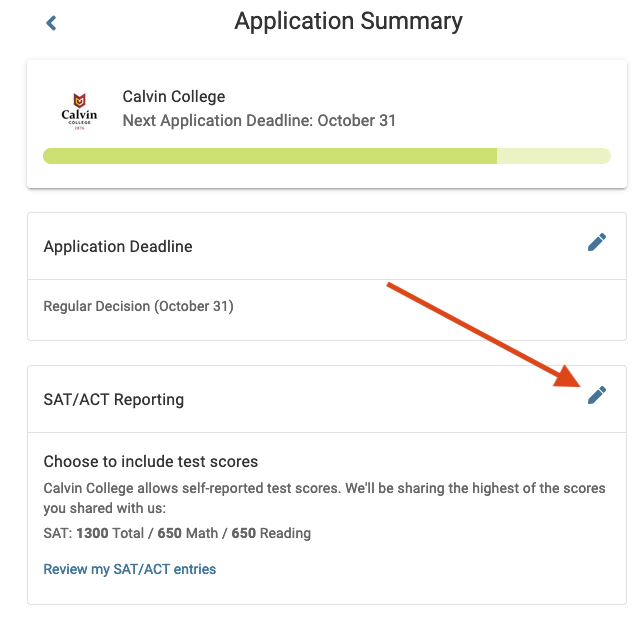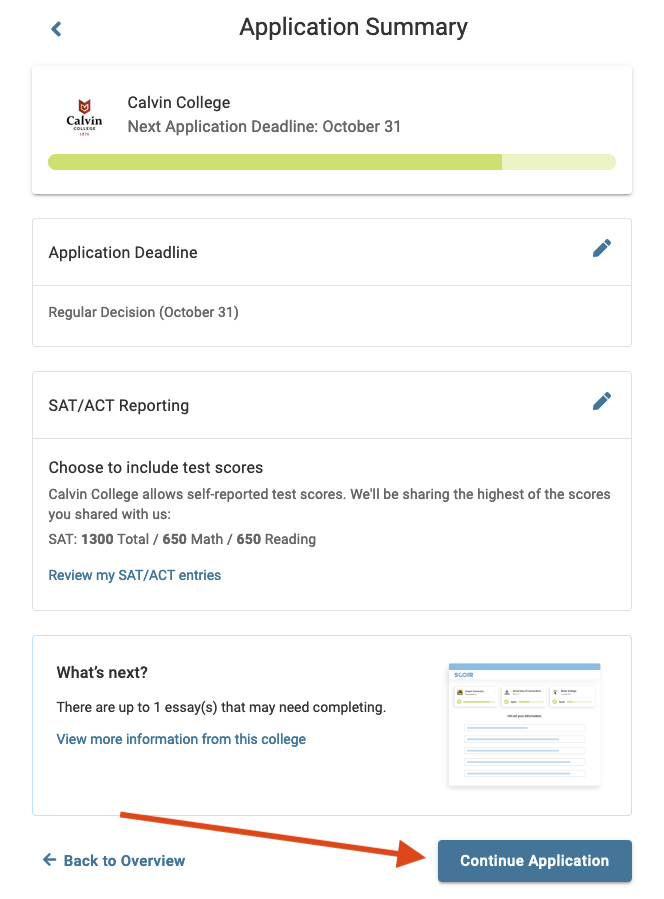 Upon completion of the information, students will come to this screen. Please Note: once Yes I'm sure let's do it is checked, you can not edit, retrieve or access anything for this college application. It has been sent to the college.
Note: It is critical that you confirm information at this step, as you will not be able to navigate back and make changes. Once documents are submitted, you must contact the college directly to make any changes, this includes canceling your application.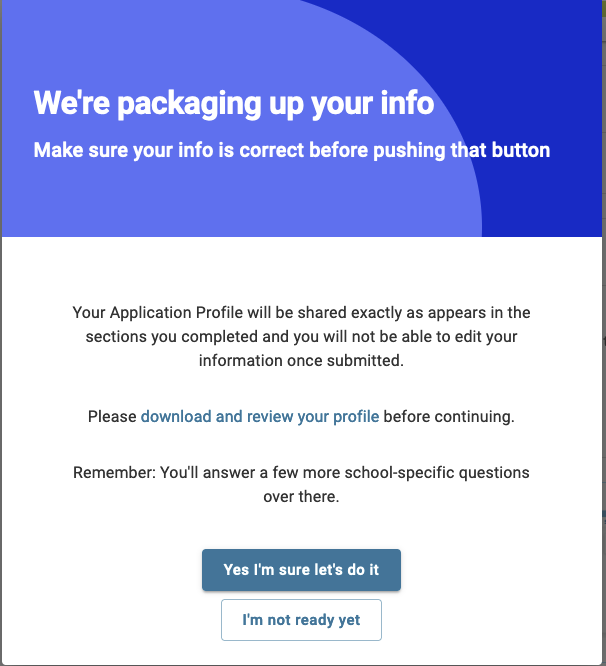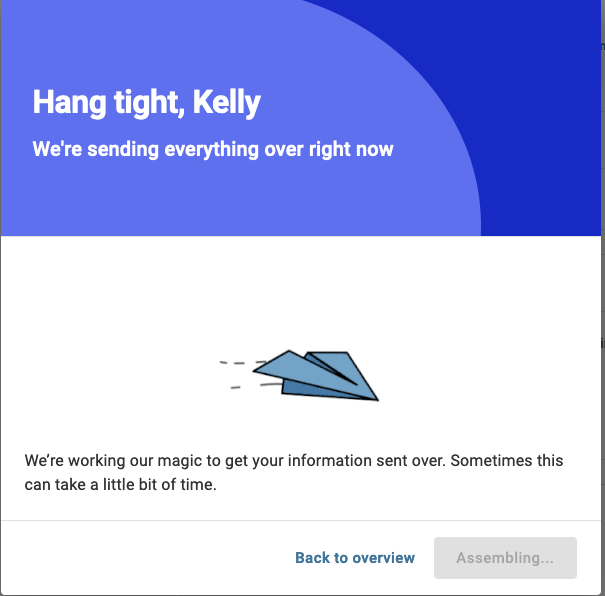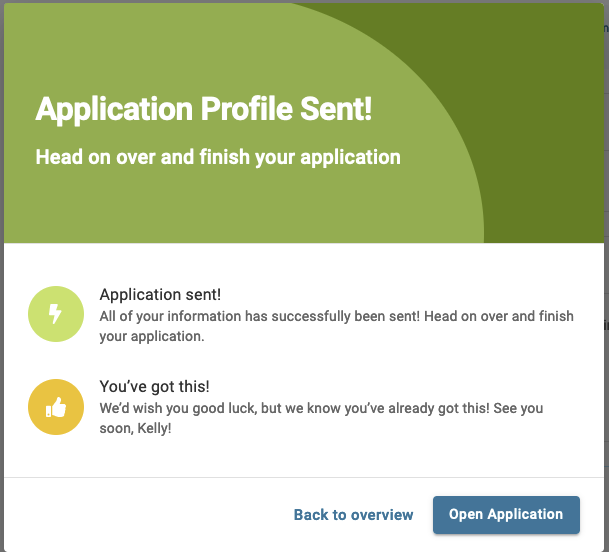 The info that you enter for your first application on Scoir will be securely saved and available for you to reuse it for future applications, reducing the need for you to enter the same information into multiple applications. You can always review, update, and delete the information saved on Scoir before using it to complete an individual college application.  
Note: Once you apply for a college, you cannot use Scoir to withdraw or modify that application. If you need to withdraw or modify your application, please contact the college directly to do so. 
Your Scoir application for the school will read 'In Process' until completing the college forms and essays on the college's portal (if required) before it will reflect submitted.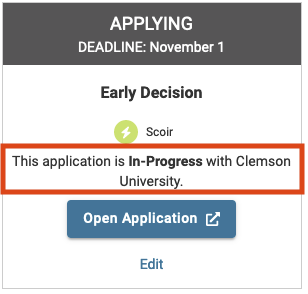 After the application profile is completed, students will be routed to the college's portal to answer any college-specific questions and collect payment. This is not part of Scoir. Any issues on the college portal or payment issues will need to be handled by the college directly. Scoir does not have access to the college portals to be able to help with anything after the submission of the application profile.